The bite in the breeze is already pursued by winter, which signifies that it's a sign to start planning your holidays immediately. Also, with the sudden realisation of just a few days to go for welcoming 2023, figuring out the best yet last-minute places in India for the most fun new year party to remember could be a genuine task. Here's how we can help you to have the absolute new year event to cherish until the end of next year.
Bookmark these destinations to celebrate an outstanding new year party
The coat of snow on the mountains is undeniably charming but how old were you when you were made familiar with India's very own "Mini Switzerland?' Did you know there was a time when a miniature hill station in Kerala used to be the summer enjoyment for Travancore's emperors? India is heavily jam-packed with the most famous locations that almost everyone around the world is pretty much aware of. But these last-minute destinations have been preserving a one-of-a-kind charm that complements every single occasion. Whether it's about figuring out destinations during a festive weekend or celebrating thanksgiving, rejoicing Christmas holidays or even looking forward to a gala new year party and attending stunning new year events, these destinations perfect for both long holidays and last-minute staycations. Let us get you a detailed insight into some of the most preferred places for just the perfect winter vacation.
South Goa, Goa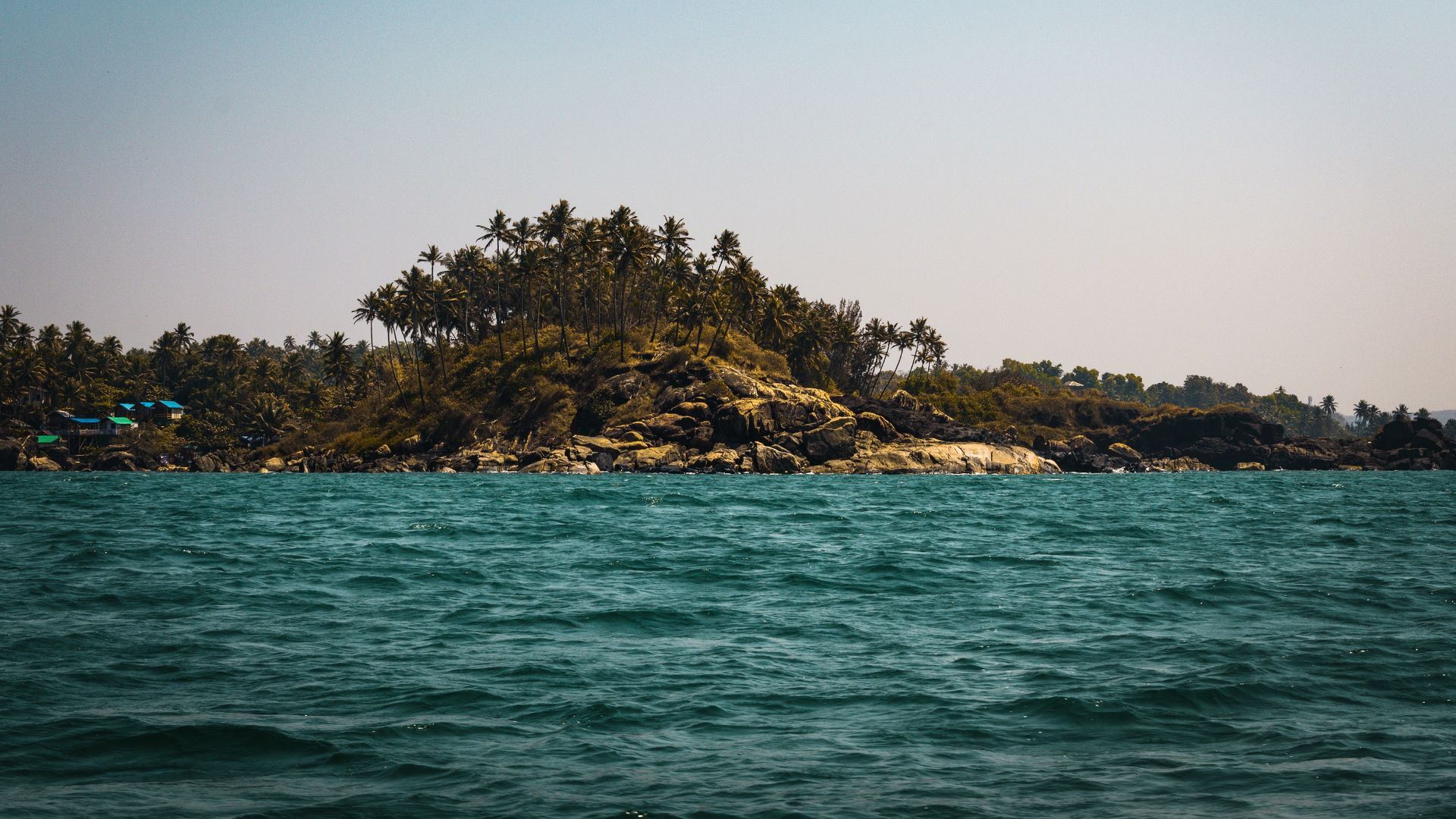 When New Year is already banging on the door, planning starts in full sail! And when it comes to ticking off the bucket list of some of the most exciting things to do during a fun new year event, vacationing in Goa seems way tempting to bypass. For, Goa happens to be the perfect preference for a top-notch exotic hub to energise the young spirit yet again. The plethora of excitement, jubilee, delicious seafood, crazy nightlife and a lot more. Celebrating all night long on news year's eve in the insane combination of entertainment, loud music, good food, and a great vibe is genuinely a lot to not settle for. Seems like the party capital is calling you already!
Check out our list of the best hotels in Goa
Peermade, Kerala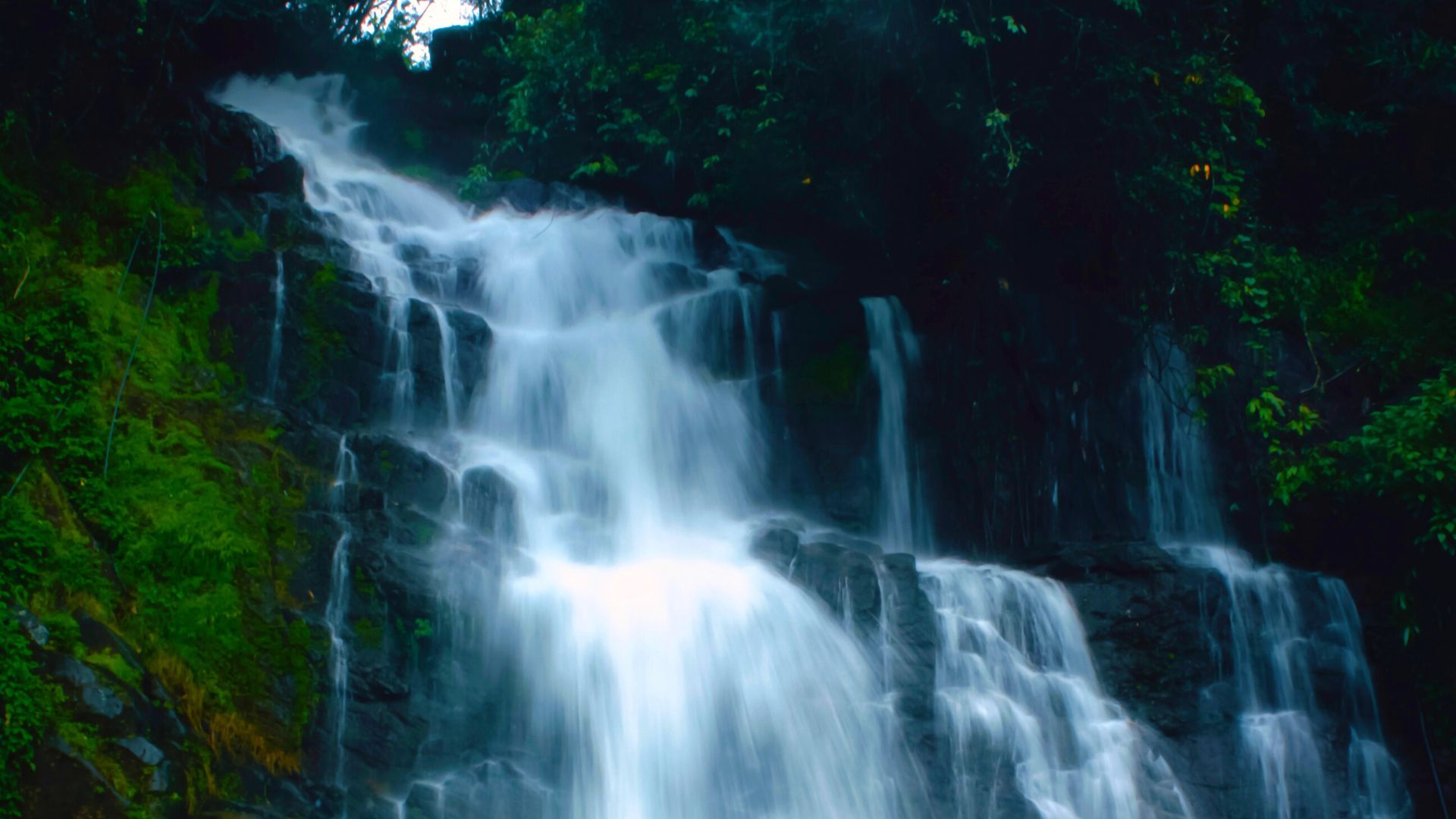 A small hill station situated close to 950 metres above sea level, Peermade or Peerumedu in Kerala is popularly familiar with the tag of nature's gift. It is considered that this was the summer hub for the emperors of Travancore, and currently, it is a huge stretch of plantations of coconut, coffee, tea, and cardamom. The district is a portion of the Western Ghats and additionally comprises various stunning scenic grasslands, waterfalls, sceneries, and pine forests. Imagine digging a camp around such pristine waterfalls and capturing the ultimate new year event this year!
Mashobra, Himachal Pradesh Snuggled in the circuit of the Himalayas, at an altitude of 2246 m, Mashobra is a nostalgically attractive hill retreat positioned near the Shimla region of Himachal Pradesh. Entrusted with a stunning charm seasoned with giggling streams, beautiful fruit gardens and lush oak forests, it includes amongst the most picturesque destinations to spend some relaxed time absorbing the peaceful vicinity of nature and thereby having a rejuvenating new year gathering to take utmost delight in. For those seeking something different to complement a heartful new year event, hills in Mashobra are gorgeously garnished with several offerings to satisfy that excitement.
Jaipur, Rajasthan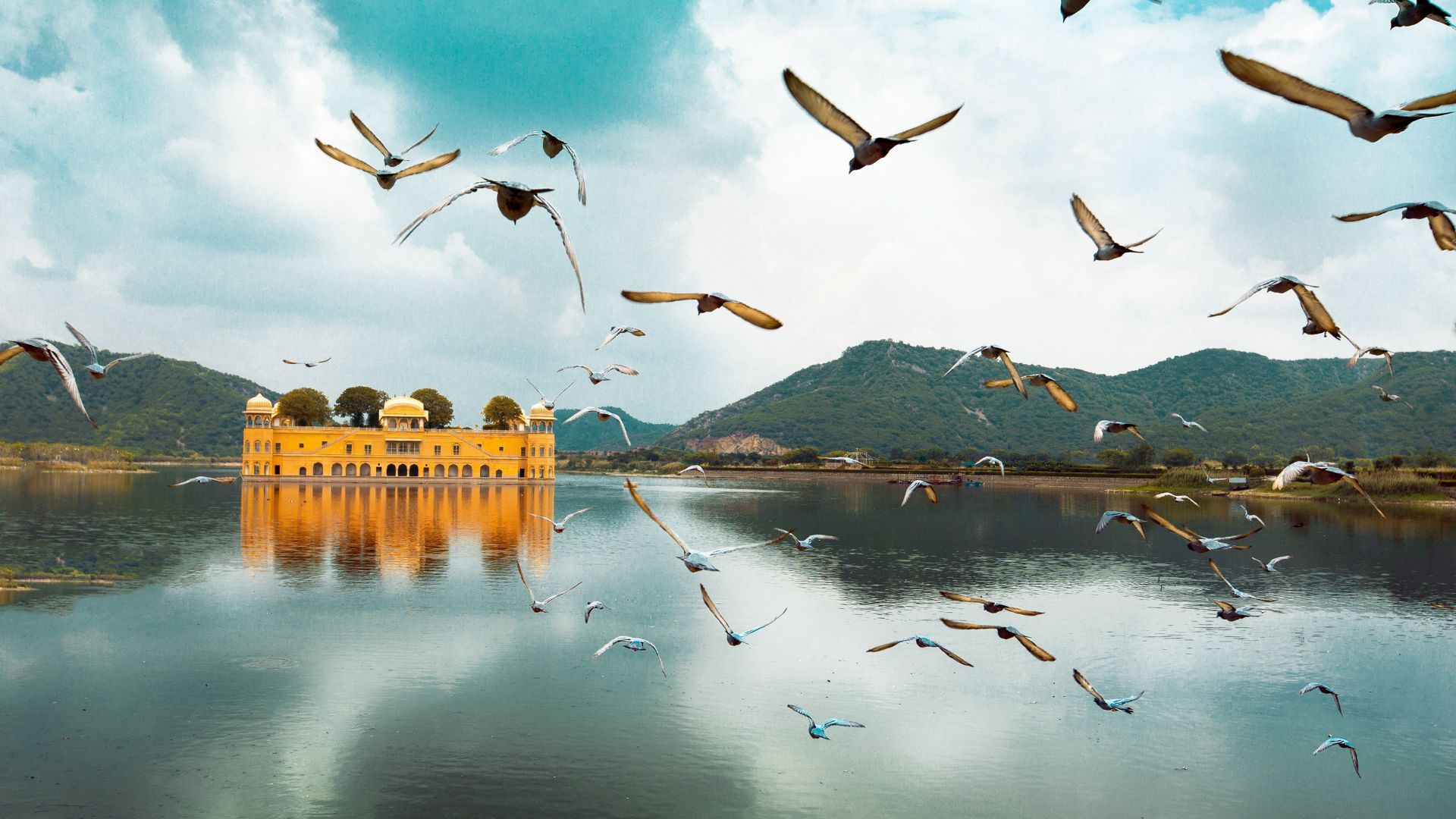 The capital city of Rajasthan, Jaipur, is famously regarded as the Pink City. With extensive pathways and boundless gardens, this city is elevated in rich culture and heritage. Here, the olden days come alive in mesmerising palaces and forts, blossoming in vibrant pink, where the maharajas used to settle. The lively bazaars of Jaipur, popular for ornaments of Rajasthan, shoes and fabric, own a lasting quality and are definitely a house of treasure for shopaholics. Indeed, a heavenly abode for a new year filled with a shopping spree. Prominent for its coloured precious stones, the capital city of Rajasthan blends the attraction of its age-old heritage with all the benefits of existing also as a metropolis.
Check out our list of the best hotels in Jaipur
Lansdowne, Uttarakhand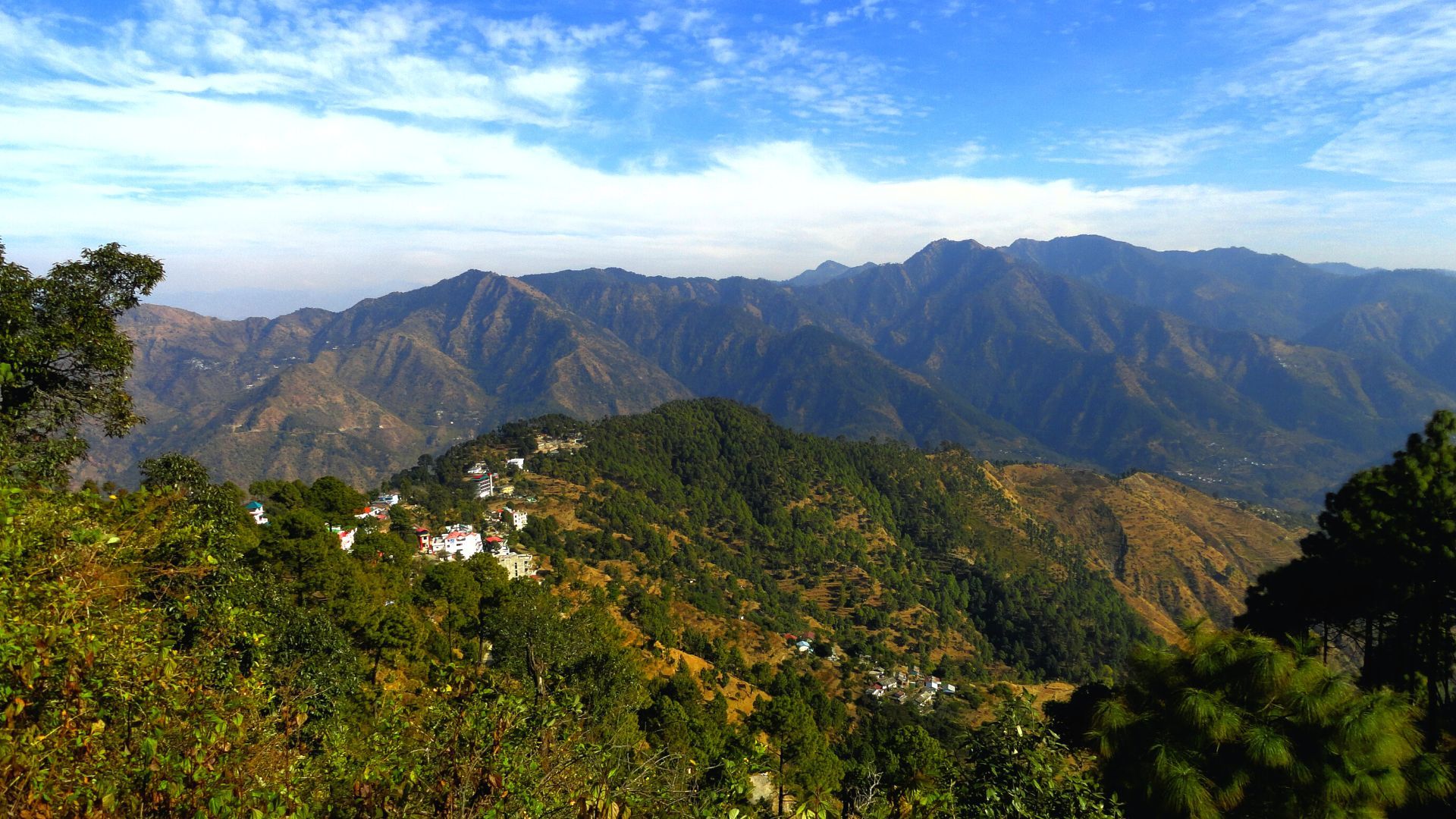 A cottage town in the Pauri Garhwal region of Uttarakhand, Lansdowne is coated with dense blue pine and oak forests. The town is just the perfect paradise for those who have a thirst for settling amidst nature, churches, absolutely outstanding flower bushes, townhouses, and pristine water bodies like ponds and streams that act as a supplement to its old-world beauty. Tip-in-Top is among the most famous sightseeing addresses in Lansdowne, where one can get an unbelievable magical view of the Himalayas. So, how about your travel diary preserving a well-spent new year party in the Himalayas?
Baisaran, Kashmir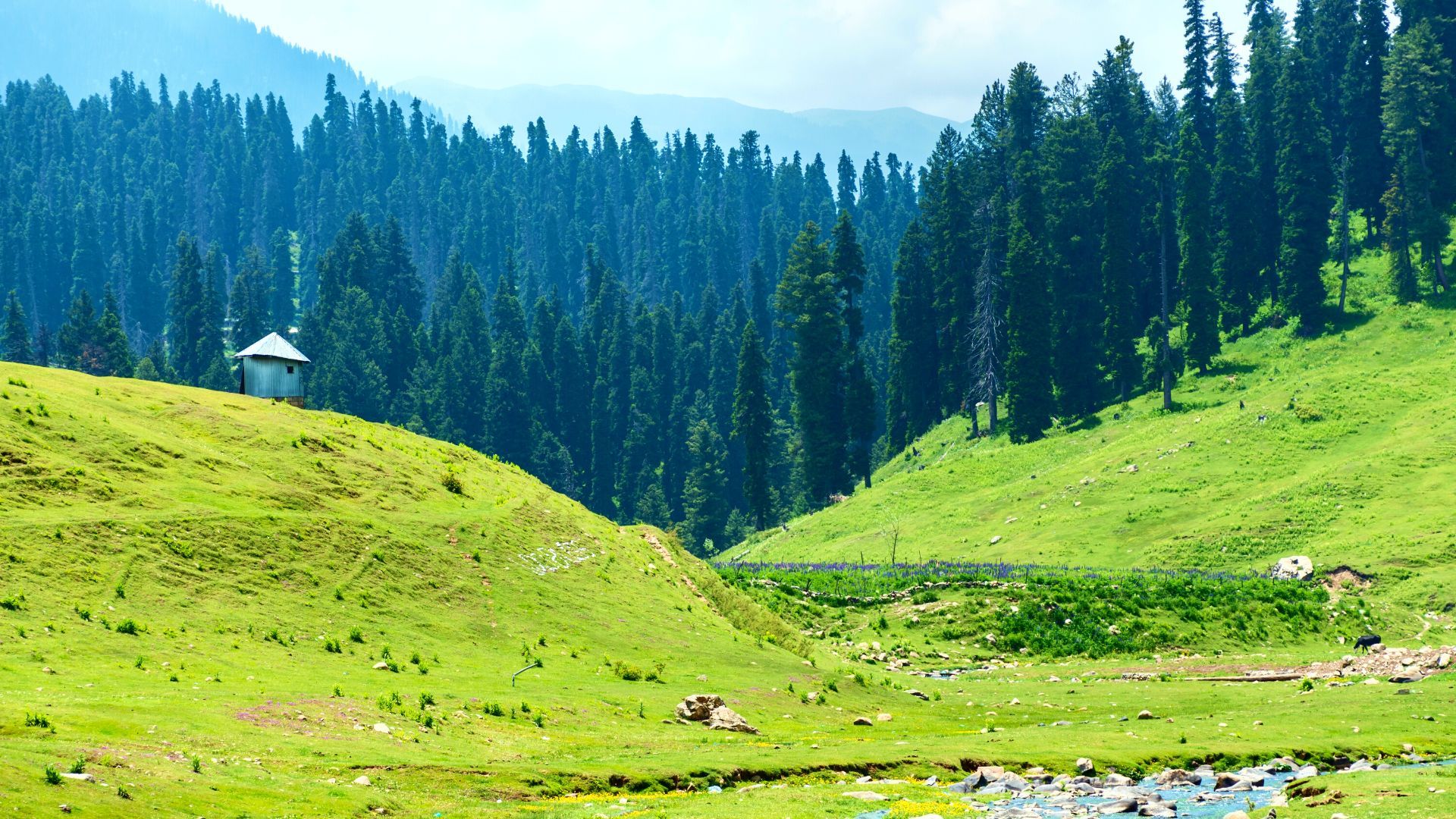 This lesser-known destination in Kashmir's Anantnag district is coated with lush pine forests, green meadows in abundance and panoramic scenery of snow-capped mountains. Additionally, it has achieved the reputable label of 'Mini-Switzerland'. It is undoubtedly a perfect location for those seeking a tranquil destination for holidaying. The valley also advertises as a camping spot for trekkers going to Tullian Lake. Some famous tourist fascinations close to Baisaran are Kashmir Valley Point, Dabyan, Pahalgam Old Village, Kanimarg, and Deon Valley Point. So, now how about giving a thought to rejoicing a gala new year party at the "Mini Switzerland?"
Lambasingi, Andhra Pradesh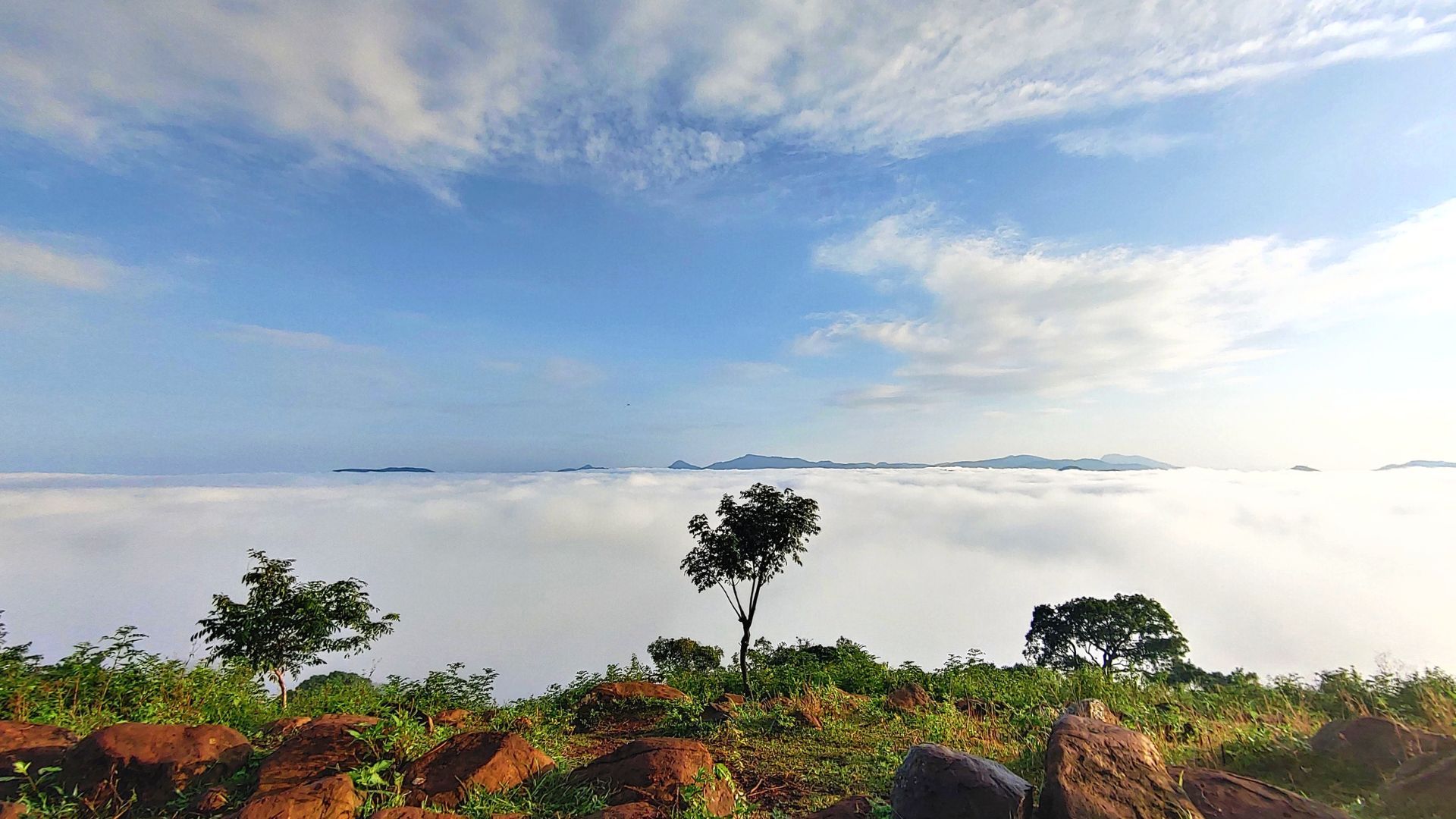 This alluring hill station in Andhra Pradesh is the ideal address for a calm and composed break during the winter. Positioned in Chintapalli Mandal in the Visakhapatnam region, the village is cuddled amongst the Eastern Ghats, seated at a towering height of around 1,000 metres above sea level. Due to the low footfall of the population, it stays comparatively cool all through the year, even in the time of peak summers. Some of the prime locations to visit here would be Kothapalli and Yerravaram waterfalls, Thajangi Reservoir, Kondakarla Bird Sanctuary, Susan Garden, and Annavaram Temple. In the time of winter, the temperature can go even below zero degrees Celcius, and travellers might encounter streaks of rainfall. What else could replace the idea of hosting a chilled new year party in the hills?
Book Your Stay In Andhra Pradesh
Khonoma, Nagaland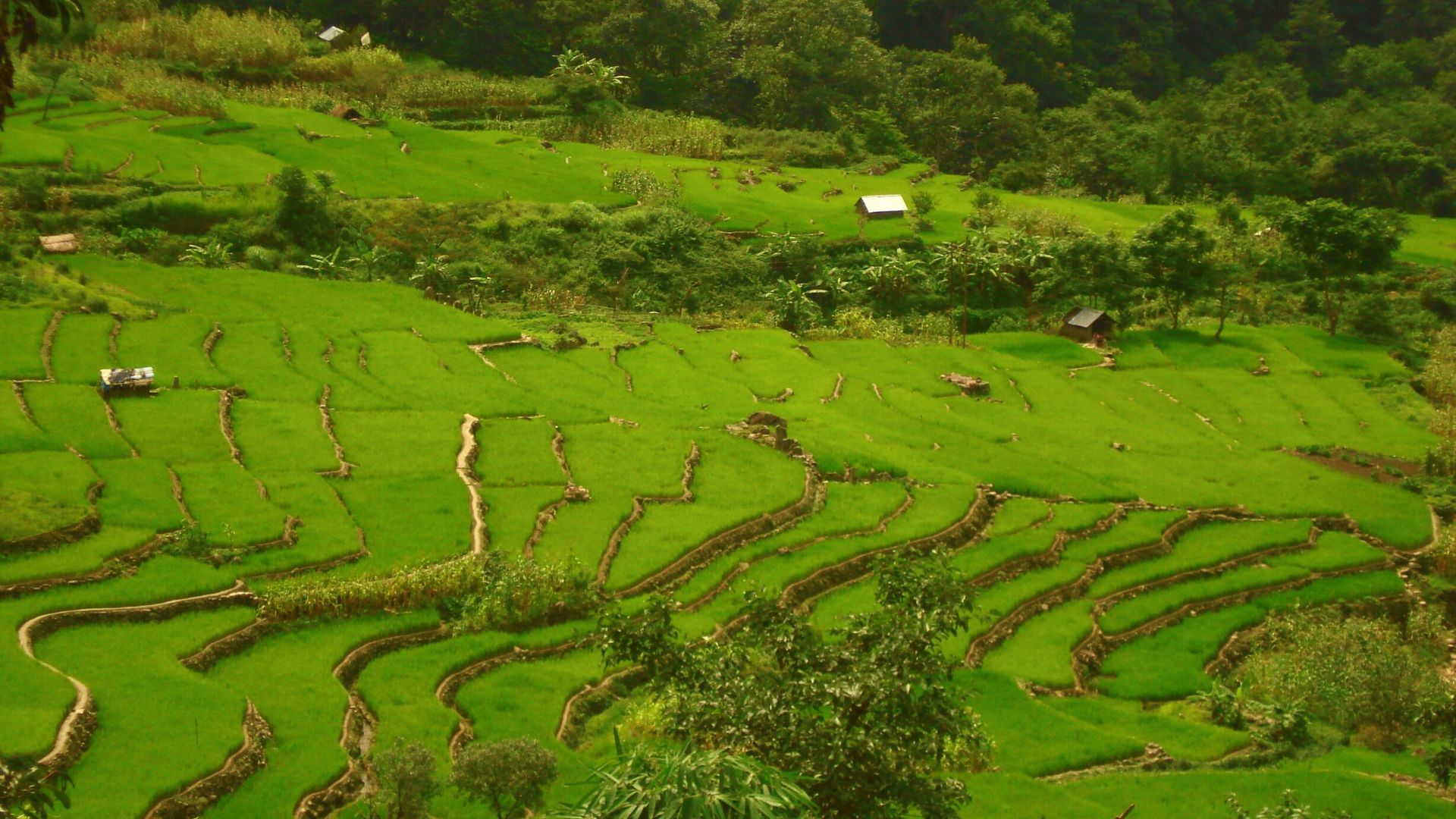 Khonoma is a whimsical Angami Naga village planted nearby the Indo-Myanmar border, which surmounts gorgeous paddy fields and lush greenery. The village has an opulent past and is frequently regarded as a "warrior village" for resembling firm defiance against the British government during the colonial era. Khonoma also happens to be India's first 'green village' and has shaped the Khonoma Nature Conservation and Tragopan Sanctuary to safeguard innumerable rare plant species and endangered wildlife in their natural habitat. One of the perfect times to travel to this place is during the Hornbill Festival in December. The village keeps thoroughly busy with activities as tribes in and around the state accumulate to rejoice in their identities and culture, and it's just the ideal time for travellers and visitors to engage in the local culture, cuisines, views, and a lot more. Let's cheers to spending a joyous new year the tribal way!
Araku Valley, Andhra Pradesh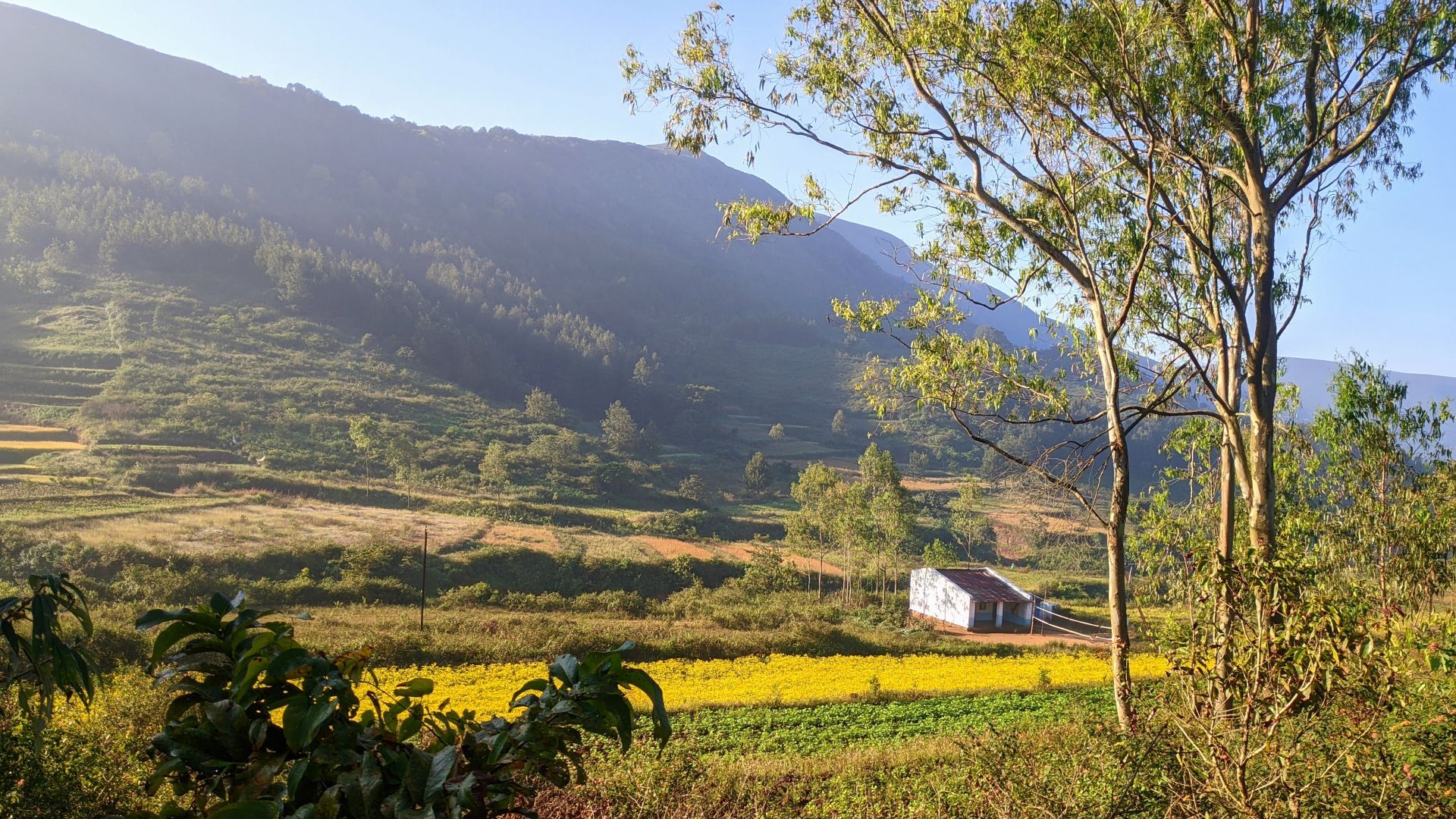 With an abundance of coffee plantations and magnificent landscapes, Araku is blanketed by the Easter Ghats and rich green jungles. It is situated at a height of nearly 3,200 feet above sea level. Tourists can behold the views of Sunkrimetta, Raktkonda, Galikonda mountains, and Chitamogondi along with the Ananthagiri and the Sunkrimetta Reserved Forests. The region has several panoramic paths and is famous for hiking and trekking activities. If you are looking forward to tickling the adventurous zeal in you, then hosting a new year party amidst such lush green forests and heavy mountains could be just the perfect plan.
Book Your Stay In Andhra Pradesh
Lava, West Bengal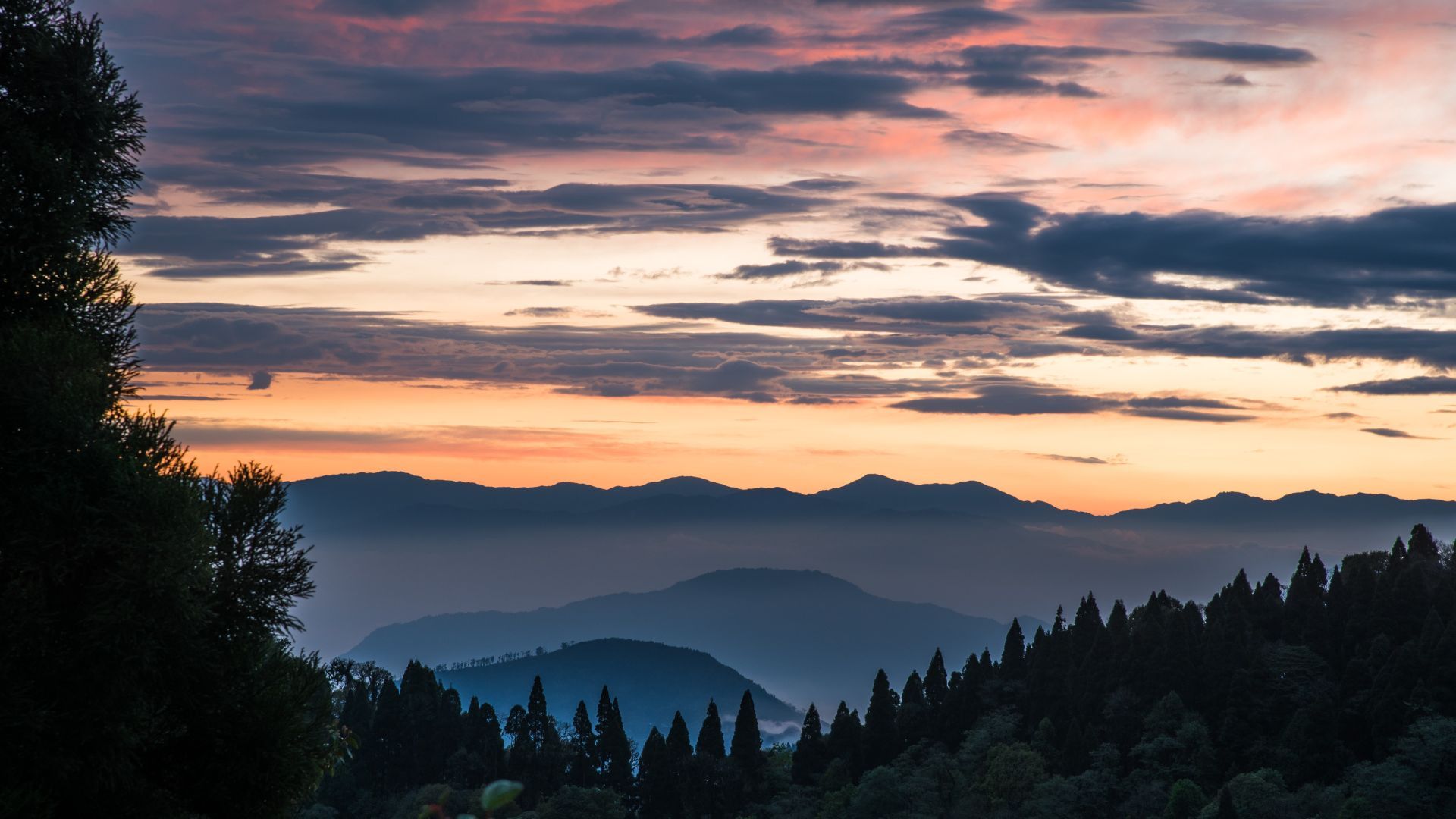 Squeezed in the eastern Himalayas is this tiny town known as Lava, situated in West Bengal's Kalimpong region. This town endures snow every winter and is primarily considered for innumerable panoramic attractions along with its stunning flora and fauna. Positioned at a height of 7,016 feet above sea level, Lava is located nearby the popular Neora Valley National Park and serves as its foundation. Lava is the perfect winter destination for adventure and nature admirers who would love to go for wildlife discoveries, bird watching, and so much more. Indeed, getting to be a part of a new year event amidst rich wildlife existence would be a wild dream!
Hero Image Credit: Arindam Saha/Unsplash; Feature Image Credit: Gagan Deep/Unsplash
Related Article: Bookmark This: 16 Unique Festivals To Witness Once In A Lifetime