These Majestic Libraries In India Are The Perfect Realms For A Bibliophile To Get Lost In
A library is a sacred place for readers and learners. And these majestic libraries in India ensure you're able to expand your knowledge through their massive yet rare book collections and arresting architectures. By Yagnoseni Das
A true bibliophile is always on the lookout for good libraries around them, whether it's for academic reasons or leisurely reading. These quiet and peaceful places hold so much knowledge and stories within them that it is easy to get engulfed with the welcoming scent of books, old and new. So, here are some such places that are an absolute paradise for the ones willing to get lost within the magic that books hold.
Libraries in India for the bibliophile in you
National Library of India, Kolkata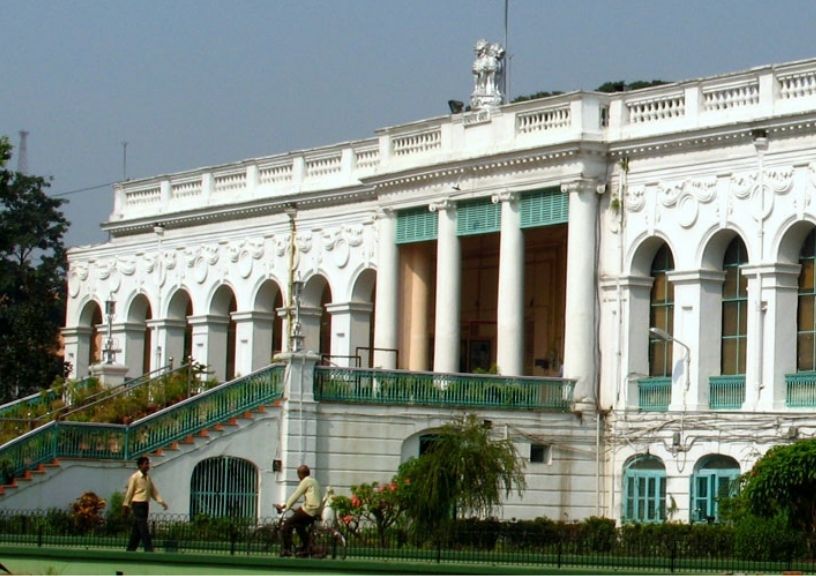 Located in Belvedere Estate, Alipore, Kolkata, this is India's largest library both in terms of volume and public record. Once the official residence of the Governor-General of India, It now stores a gigantic amount of books with 2.2 million books and records. It was first established for underprivileged students and its initial collection of books came from some of the good samaritans of the British East India Company. The place now houses books in both Indian and foreign languages.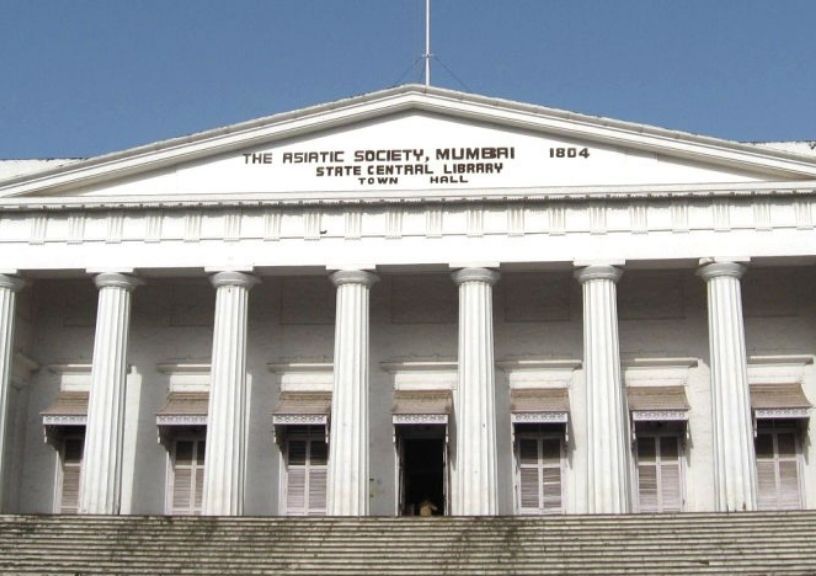 This grand heritage structure was erected by Sir James Mackintosh in the early 1800s and reflect the Greek and Roman style of architecture. House to more than 15,000 books, this iconic library also contains the famous original copies of Dante's Divine Comedy and has over 3,000 manuscripts in Sanskrit, Prakrit, Persian and Urdu. You can also find the 16th century Sanscrit manuscript of Mahabharata. Pretty tempted to go and have a look at them yourself, aren't you?
Raza Library, Rampur The Raza Library in Rampur, Uttar Pradesh, looks like a palace, and it sure is one, considering the invaluable treasures it stores! Built by the Nawabs of Rampur, it houses a rare and precious collection of ancient manuscripts, specimens of Islamic calligraphy, miniature paintings, and more. It also houses the original manuscripts of the first translation of the Qur'an. Apart from these, the place has over 30,000 books printed in Tamil, Turkish and other languages.
Trivandrum Public Library, Kerala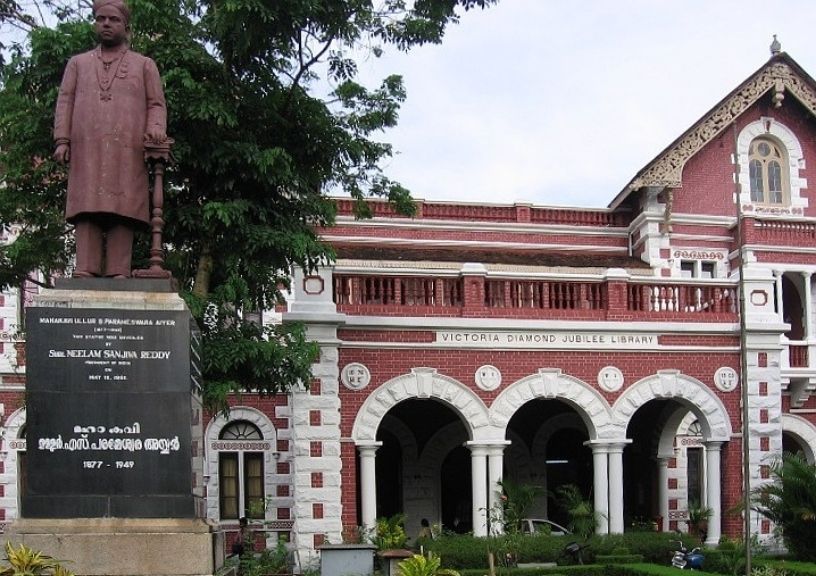 Located in the centre of Thiruvananthapuram city, Trivandrum library or the State Central Library was established in 1829 during the reign of king Swati Thirunal of Travancore. Its shelves store an ocean of books ranging from fiction, non-fiction, periodical journals, newspapers, magazines, academic books and more. And the cherry on top is that this red-bricked structure also has a braille wing for the visually challenged bibliophiles.
State Central Library, Hyderabad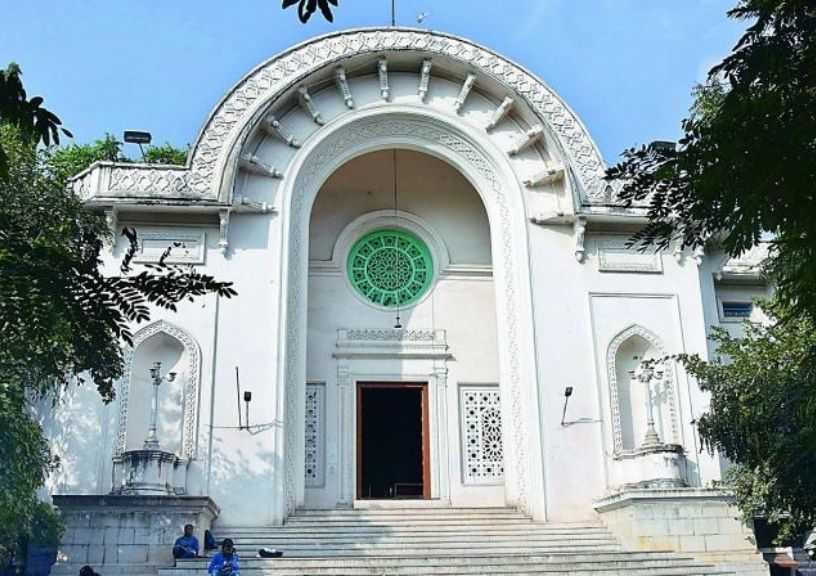 Storing more than 5,00,000 books and magazines, this is one of the oldest libraries in Hyderabad. This stunning architecture was built in 1891 by Nizam's chief engineer and accurately mirrors the magnificent past with its well-maintained structure. The collection of books stored here ranges from books on science, technology, fiction, non-fiction, medicine, history, world politics, and more. But the most fascinating treasure that the library holds inside lies on its first floor. The treasures are the old newspapers from the mid-1900s. And while we are aware of how difficult it usually is to settle for a single read in the presence of thousands of potentially amazing reads, getting yourself a library card sure will ease the pain a little.
David Sassoon Library, Mumbai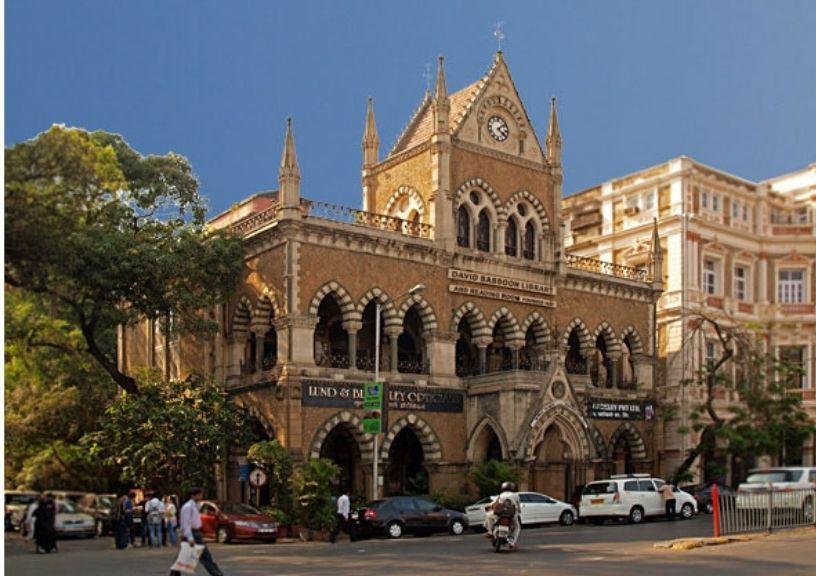 One of the oldest heritage libraries in the city, David Sassoon Library is made up of every bibliophile's dreams. Adorned with period furniture in the inside and whimsical gardens outside, the library is a time capsule itself as it exudes the charm of old Bombay. Established in the year 1870, this stoned building now houses a vast collection of rare books old books and has a museum worth visiting.
Related: 9 Waterfall Hikes In South India That Will Make Your Weekends More Adventurous