Bestselling author of the recently launched The Rabbit & The Squirrel, Siddharth Dhanvant Shanghvi talks about Paris — the city that restored him to writing.
Many years ago, the writer Tash Aw and I were wandering the streets of Paris. On that Sunday, it was overcast, and even the nobby 7th arrondissement lacked an open bistro.
"I hate this city," I mumbled. "Let's head to the Lutetia," It was a well-known five-star hotel. "They have a great restaurant. It'll be open on Sunday."
Visiting the Lutetia at the time was like calling on an aunt who once enjoyed a celebrated romantic career, but had since fallen into an era of bad thighs. "I'm never coming back," I told him. "Don't be silly," Aw said. "You'll love Paris, it'll creep up on you like a fever."
Seven years after this trip, Aw—author of the wonderful and acclaimed bestseller Five Star Billionaire— made good on his forecast. This year, across spring, summer, and fall, I spent around three months in Paris. I was knocked for a loop. In Edmund White's erudite,
odd book, The Flâneur—a celebration of walking through Paris—you learn why so many writers and artists made this city home. It is resplendently, annoyingly beautiful; that's obvious. But its true métier is that it pretends to be charmingly parochial when, in fact, like some sort of good witch, it knows everything—how to love, where to dine, whom to abandon, the perfect put-down.
"It's a mild hell so comfortable," White writes of Paris, "that it resembles heaven." This summer, sitting with close friends at the refurbished Lutetia—after a two-year revamp—reminded me of a mature French lady: vintage, but shot through with a timeless sexiness that's without equal.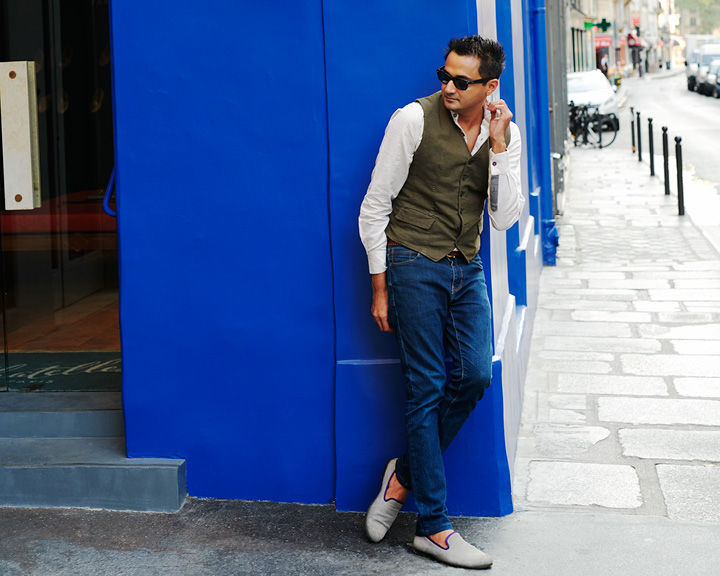 Perhaps what changed in Paris from the afternoon I drifted looking for an open restaurant is also what changed with Europe—it's become open and welcoming, obliged not by good intention but need. With its economy at a perilous turn, Europe had to set down its crown of chic and pull up workman's overalls. Manners replaced rudeness. It was good business to speak English (President Macron advocates learning the language), and good business was as crucial as national pride.
A new, worldly curiosity rose among my Parisian pals, and conversation at parties had moved on from clichés of spicy food to gossip about India's world-class corporate scamsters. France was open, and at the revamped Lutetia, I felt it embracing this change exactly as the hotel's servers were in their conduct: there was charm on tap, and competence on tap.
After drinks at the Lutetia, my friends and I drifted through the 6th district. An exorbitant, underwhelming dinner at Yoshinori did nothing to diminish my enthusiasm for meals I'd enjoyed here this year. Take, for instance, Matsuhisa at Le Royal Monceau, Raffles Paris (make sure to check out their cinematic staircase with its dramatic chandelier). Chef Nobu is legend, and my dinner guest on that evening, Dior's Leonardo Pucci, and I were floored.
Nobu, who met us, dazzled to a fault. We found ourselves murmuring to each other, "Well, this is the best sashimi… oh, the finest tuna tataki." If I had a hundred hats, I'd tip them all at the feet of Chef Nobu, mastermind of a magnificent Parisian experience. Matsuhisa is a people-watcher's paradise— you'll see Russian oligarchs and 17th-quarter beau monde in Adeline André.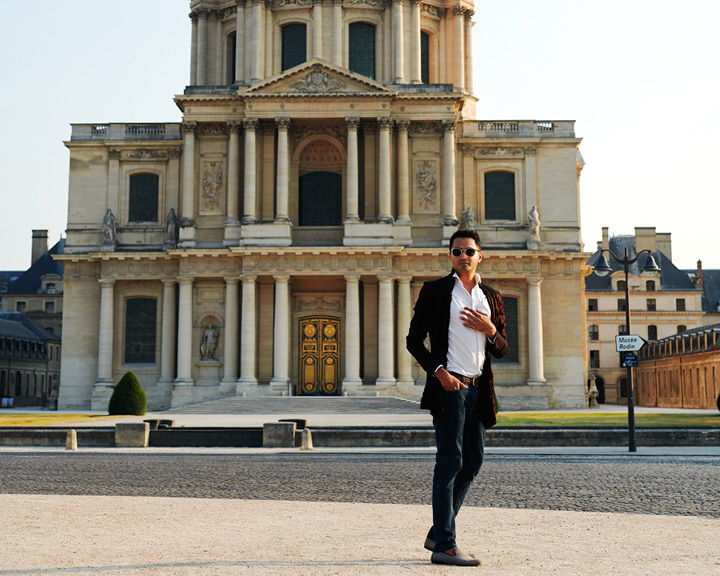 My buddy, Pierre Sang, is a breakthrough culinary star—a former Top Chef finalist—whose restaurants in the dodge axis of East Paris resulted in a revival of the nabe. His oeuvre draws on Scandinavian minimalism infused with traditional French cooking techniques bearing a shadow of his roots: Sang is Korean, although he moved to France as a child after he was adopted. Signature by Pierre Sang is the sort of restaurant where the degustation is epic small plates with eccentrically mismatched ingredients that somehow turn scrumptious.
Guy Savoy—like his contemporary, Anne Sophie Pic—is one of France's most decorated chefs. Earlier this year, Savoy collaborated on a meal experience with artist Subodh Gupta, for the artist's magnificent opening at the Monnaie de Paris (a show designed to dazzle, produced by the intrepid Aparajita Jain).
Savoy has three restaurants in Paris, and a three-star flagship within the Monnaie. I enjoyed the wonderful Le Chiberta—where, in a world of diminishing boundaries, I was coincidentally seated beside my lawyer (and art collector) Akshay Chudasama. We were both taken by our multiple-course meal, and I later checked out the more casual of Savoy's diners, the stunning Les Bouquinistes; take a walk along the quay after a delicious meal here), and the cosier Atelier Maître Albert.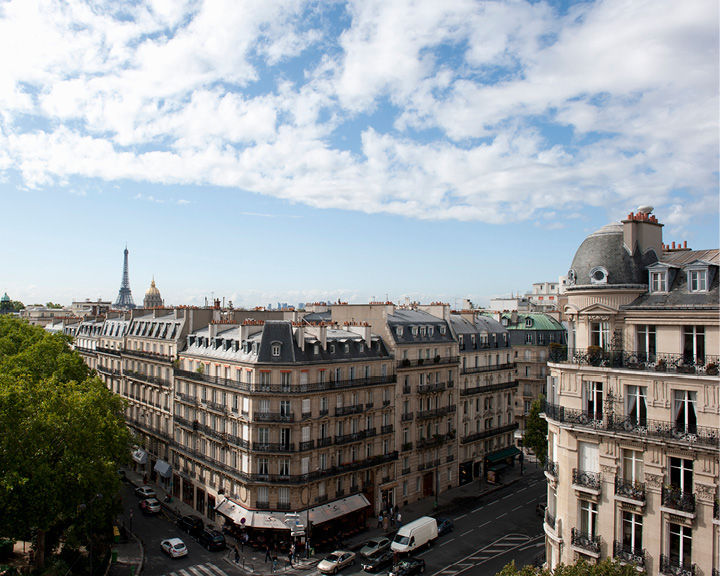 In the summer, Pierre Brullé, curator of the magnificent Kupka show at the Grand Palais, took me on a private tour of his great labour of love. Currently on show at the Grand Palais is a magnificent Miro retrospective, on until February 2019, with key works of the Spanish master.
I'd also sweep by the Musée d'Orsay; all Monet and Manet; the Rodin Museum; go there to meet the river of solitude from where Rodin's sculptures emerge); and the Giacometti Institute; the Swiss artist's whimsical forms are something out of a modernist dream). After a long day of trawling through museums, book-browsing at Librairie Tschann is perfect before concluding with a swim at Le Bristol's rooftop pool.
In Breakfast at Tiffany's, the central character, Holly Golightly, resorts to a trip to Tiffany's when she has the 'mean reds'—something like a sadness hewn with panic. When I feel this way, I head to Le Bon Marché, the multi-level food and shopping complex where you chance on everything—from Dries Van Noten couture to artisanal cheese, all evidence of a distinguished life. Hunt for smaller cosmetic brands, including Apotcare (their face serum is magic).
Le Bon Marché incites the spry, foolish feeling that everything is well with the world. It advances, as does Paris, the chimera: demons dwell inches away, but right now, briefly, we are safe. When the exceptionality of the Bon Marché jades, I head to the flea market, Marché Aux Puces De Saint-Ouen. Its bazaar-like charm is marked by countless winding alleys with weather-beaten stores bursting at the seams with antiques, furniture, and silverware (almost all the tableware at my Goa cottage comes from French flea markets). Enchanted and enduring, it is my favourite place to be lost, and to discover what I never believed I might ever find.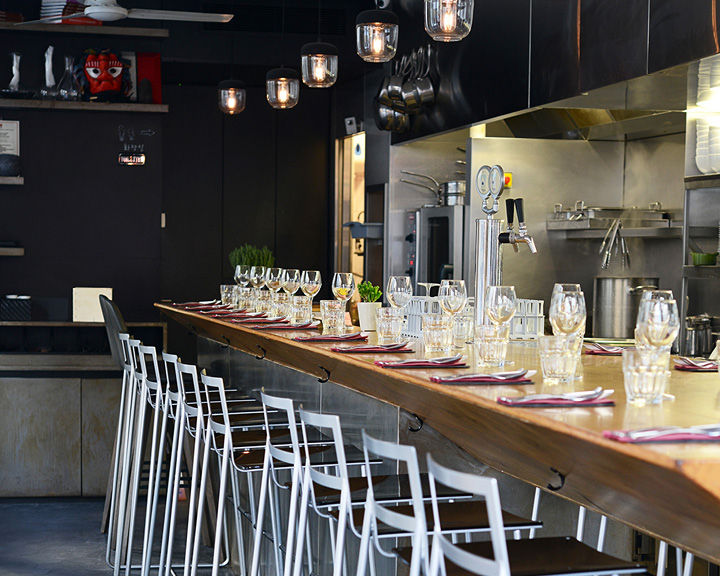 The glorious Amy Tan, whose recent memoir Where The Past Begins is an elegant primer on how to glance back on the past with precision and atonement, introduced me to Le Hibou. I returned to Le Hibou's sprawling bar to observe French society theatre, complete with an officious maître d' who had the airs of a movie star, but without a face to show for it. Le Hibou, along with Harry's New York Bar, Le Select and Café Marly near the Louvre, are top tipple sites—the crowd mixed and entertaining, with overpriced but gorgeously crafted cocktails.
Beaupassage is a new micro-quarter in the 7th arrondissement—an intersection of food, design, and art. I visited during its early days. Many spaces were not open yet. But as with the Parisian love for the novel, it packed the city's well-heeled. (I set camp at Pierre Hermes, with museum-quality pastries and a nirvanic club sandwich.) Just outside Beaupassage, with its aspirational Americanised storefronts, is Barthélémy, the finest fromagerie in Paris— so stoically old-fashioned, it's a brave, atavistic counterpoint to the fancy new stores, to remind you what the real deal plays like. The charming banker Jean Francois Guerin introduced me to delicious chevre from Barthélémy.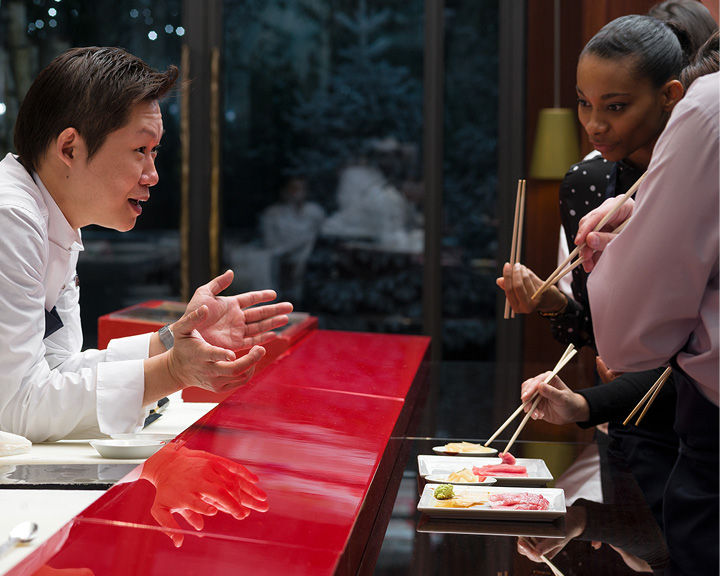 Paris honours the broken and deep-seeing heart of the writer. In my bed, at the home of an Italian aristocrat on Rue de Bellechasse, I wrote. Outside the window, the dome of Les Invalides pierced a dusty orange sky. Yonder, the celebrated phallic spire, suffering a disco flare. As night pulled in, I edited pages of The Rabbit & The Squirrel. After years of feeling that my work had been pointless, I gained the courage to craft sentences with a pleasure that flowed from the city. Paris—its profoundly civil, and civilising impress— returned me to writing, which is to say, returned me to life.
SAUNTER WITH PURPOSE
ASAP: Born in Milan, this concept store in the 7th arrondissement is best known for its commitment to sustainability, based on a conscious consumption model. Made in Italy, the products are both, chic and responsible.
Le Bon Marché: The first ever department store to be established in Paris in 1852, it now sells the finest items in Paris, from fashion to home decor, stationery, and beauty products. 24, rue de Sèvres;
Harry's New York Bar: The alleged birthplace of Bloody Mary, and the preferred watering hole of writers like Fitzgerald and Hemingway, this Manhattan-inspired bar is an iconic place for a drink. 5, Rue Dauno
Merci: This store in the historic district of Haut-Marais brings together the best of fashion, design, and household goods.
Apotcare: Visit this modern apothecary for a collection of cosmetics and skincare products, including 10 pure serums that are mixed to meet your personal needs.
Musée Rodin: Mesmerised by The Thinker? Dedicated to the works of French sculptor Auguste Rodin, this museum has two sites, Hôtel Biron and its grounds in Paris, and Rodin's old villa outside the city.
La Laiterie Sainte-Clotilde: For a quick grub, head to this bistro with a fine menu of traditional dishes and excellent wine.
Siddharth was shot in Paris by Farrokh Chothia for Travel + Leisure India & South Asia.