In Pictures: Diving In Maldives With Celebrity Pilates Expert Namrata Purohit
On a liveaboard diving trip in the Maldives, celebrity Pilates expert and scuba diver Namrata Purohit learns life lessons from the creatures that inhabit the ocean. Photographs by Alvaro Herrero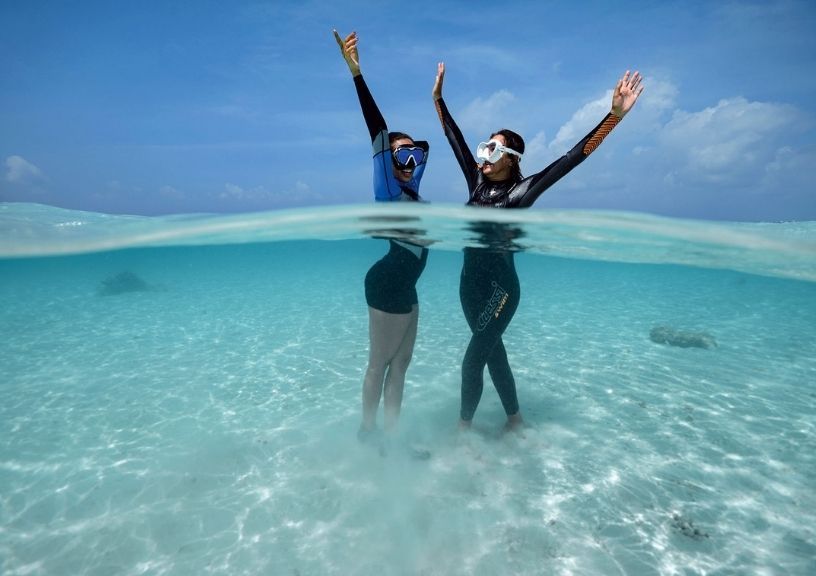 Sometimes I feel I was meant to be a mermaid. When I dive, I feel complete; I feel at peace with myself and one with the world. So, every chance I get, I set off to explore the underwater world. My latest diving trip was to the Maldives. I stayed on the SeaRose Liveaboard by Submaldives for seven nights, sailing the ocean, exploring dive sites and uninhabited islands. Judith, the owner of the boat, knew the dive sites extremely well, which always helps when you are trying to find something in particular. Every dive site we explored was spectacular.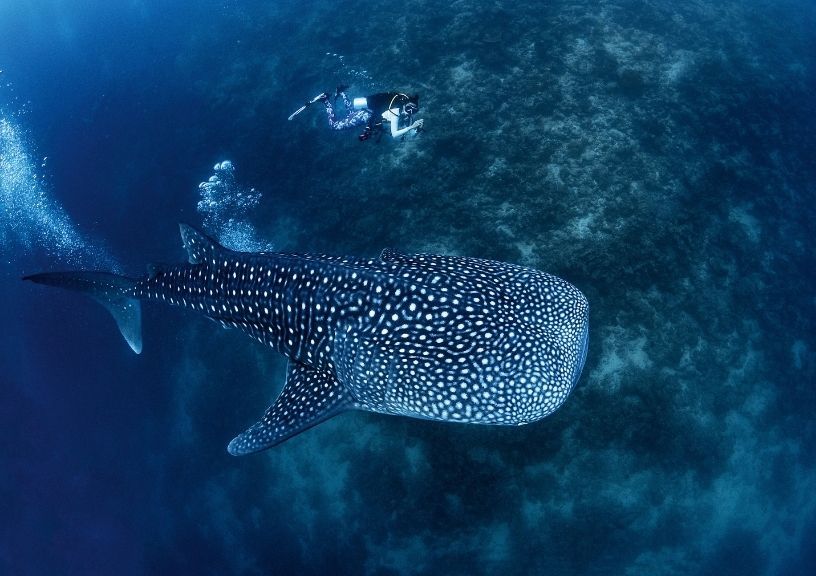 We encountered whale sharks, mantas, nurse sharks, grey reef sharks, eagle rays, turtles, and myriad schools of fish. We even explored a shipwreck and did a few night dives.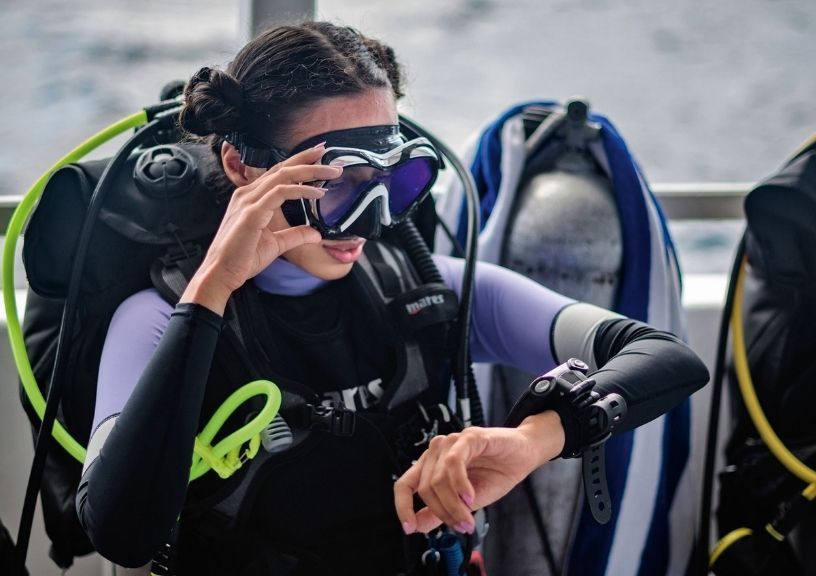 Diving is meditative. All you can hear underwater is the sound of your own breath. I find it extremely relaxing. I also love observing marine creatures, their beauty and grace, and how they interact with one another, and us. The harmony with which they coexist is an invaluable lesson. Even after 250 dives, I know that there is so much more to learn and explore.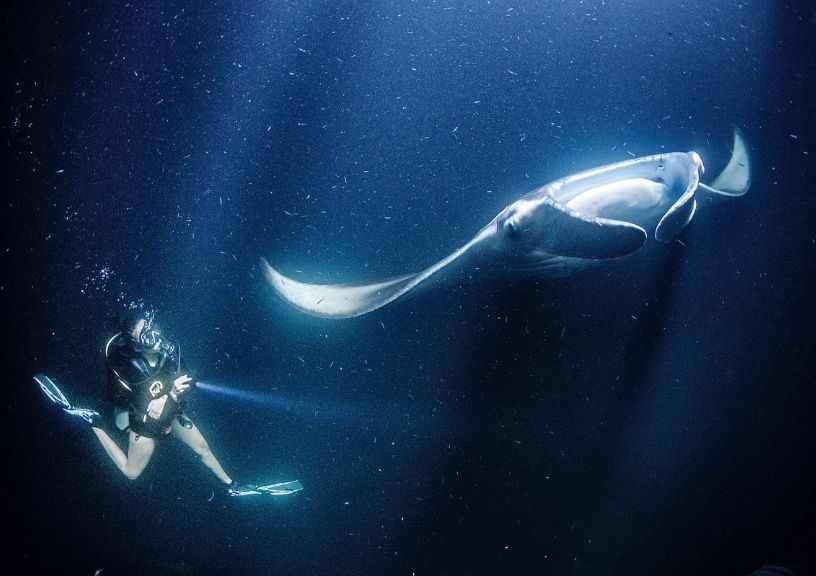 Between dives we spent time talking about our adventures, relaxing in a jacuzzi, eating, and dancing. There was never a dull moment. Every sunset from the boat was stunning, as we had unobstructed views of the clear skies. The night sky was absolutely gorgeous in the absence of urban light pollution—we often saw shooting stars, and on one night we could even see the Milky Way. I am so grateful for having started diving and being able to experience nature's wonders. Diving is a journey that's never going to end for me. It's a way of life.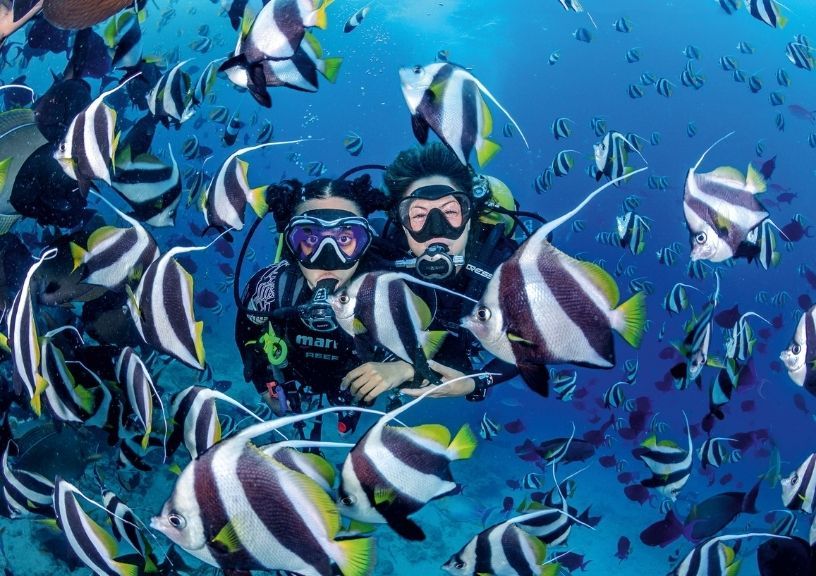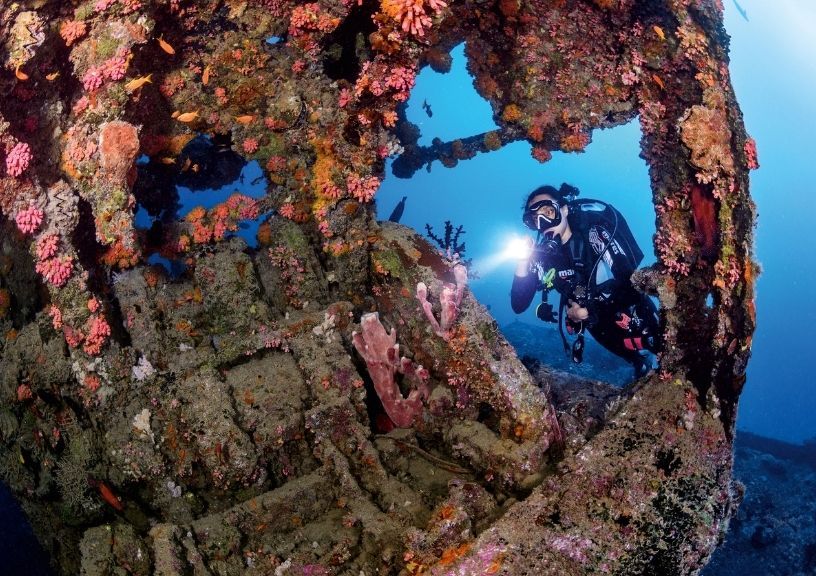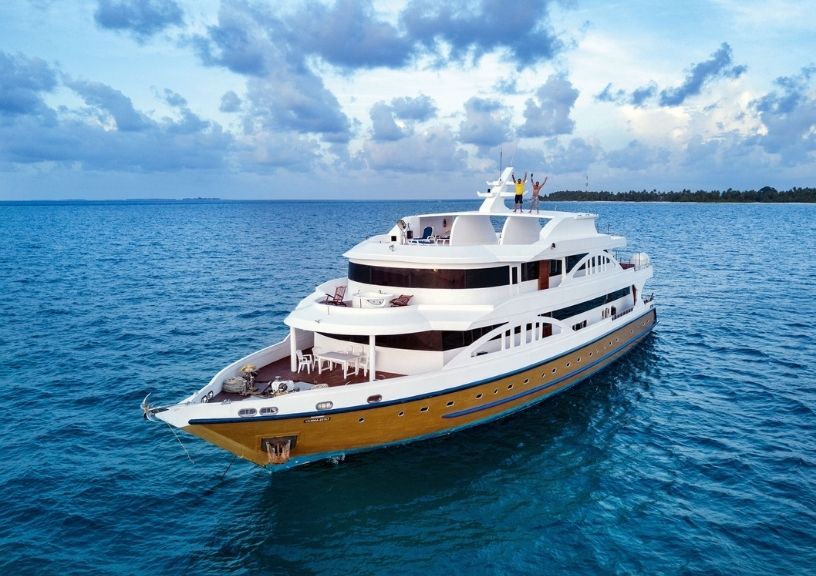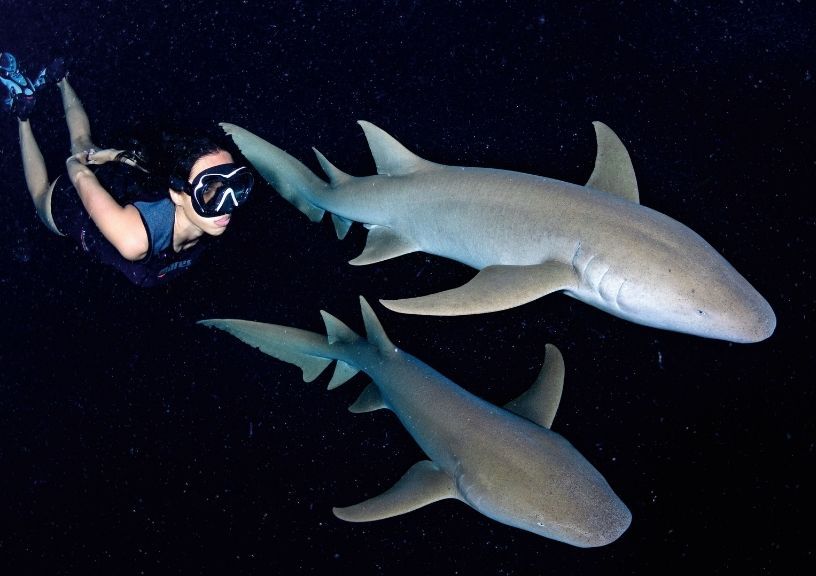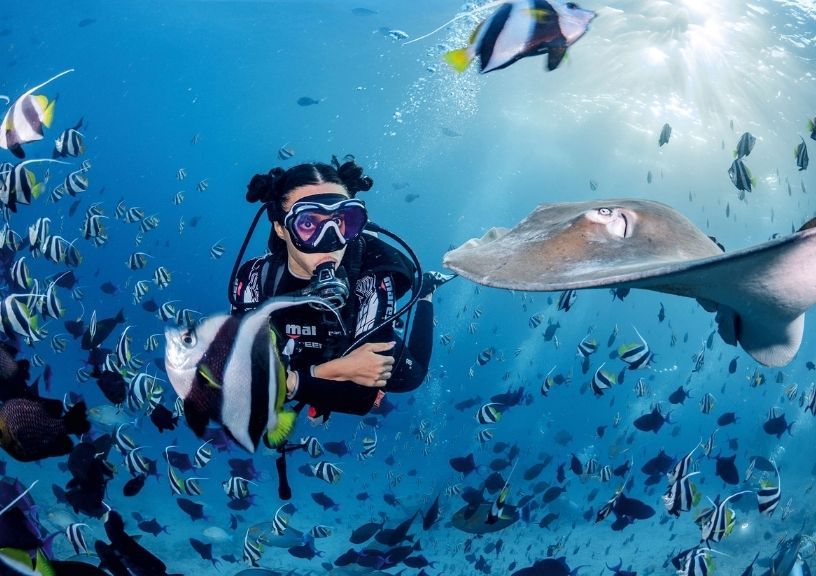 Related: #TNLVirtualTour: Scuba Diving