Diipa Büller-Khosla longs to come back home, this time with her newborn daughter in tow. The fashionista reminisces about her time spent in the country, from the treks to the meals and the lessons learnt along the way. By Aindrila Mitra
T+L India: What do you miss most about India? Diipa Büller-Khosla: India is and will always be home. Whenever [I'm] away, there is a constant longing to return to my country. Of course, there is my family and the people I hold close to my heart that I miss wholeheartedly, but also the beauty of the country.
T+L India: According to you, what's the most special thing about India?
Diipa Büller-Khosla: One thing that's truly special about India is the warmth of its people, as well as the energy, as it has such a vibrant and lively atmosphere… Not to forget the delicious food it offers!
T+L India: Speaking of food, can you recommend three dishes that one must try in the country?
Diipa Büller-Khosla: Although it's almost impossible to pick only three dishes out of the abundance of delicious foods the country is acclaimed for, you can't really say you've been to India without having had biryani, any kebab dish (trust me, you can't go wrong with a good kebab!), and masala dosa.
T+L India: What have been your fondest travel experiences in the country?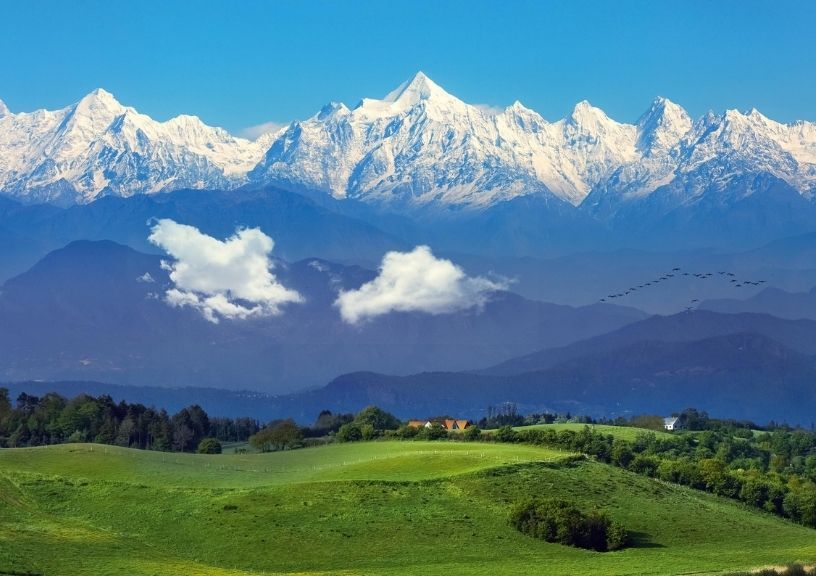 Diipa: A memory that will forever be with me is a journey I took to the Himalayas. I believe that India has the most beautiful mountain ranges on this planet. I got to experience the [Himalayan] ranges for the first time on a trek in high school. Every step I took brought a feeling of gratitude and appreciation. It showed me that when we go through the hardest times (it was a very difficult route), we also live through the most beautiful experiences. The sights were a feast for the eyes.
T+L India: What are your recommendations for a first-time visitor?
Diipa: Firstly, avoid the popular cities as they can be overwhelming. Instead, discover places in Rajasthan, the Himalayas, Kerala, and coastal areas like Goa. If you have a chance to visit the beautiful forests that India has to offer, don't skip the opportunity.
T+L India: How would you introduce India to your daughter?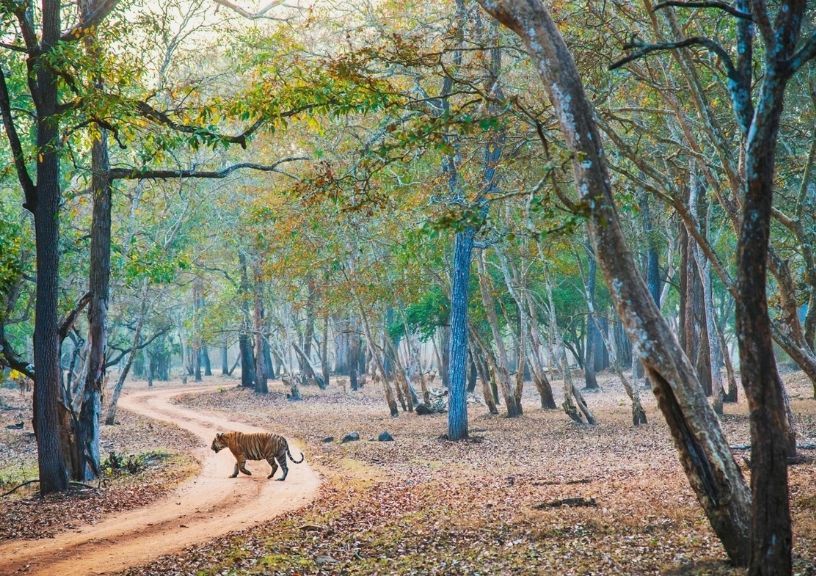 Diipa: Since India is my home, I consider it a duty to show our daughter my motherland. The thought of introducing the beautiful country to her excites me. We have family and so many loved ones to introduce her to, as well as show her the place where I grew up when I was her age. As soon as it is safe to travel and experience India with her, we will be on the next plane!
T+L India: What was your last trip like?
Diipa: The last trip I made to India was in early 2020. I travelled back to do a TEDx talk in the beautiful city of Amritsar. The organisers of the show flew down my parents to witness my talk. It was such a proud moment, something I will always remember very fondly.
T+L India: Your top five brand/designer picks from India?
Diipa: Recognition must be given where it's due. There are so many incredibly talented Indian designers and brands that I love; to name a few: Sabyasachi, Gaurav Gupta, Anamika Khanna, Raw Mango, and Amrapali Jewels.
T+L India: Places that define your Indian experience, and places that you'd like to visit the next time you're here?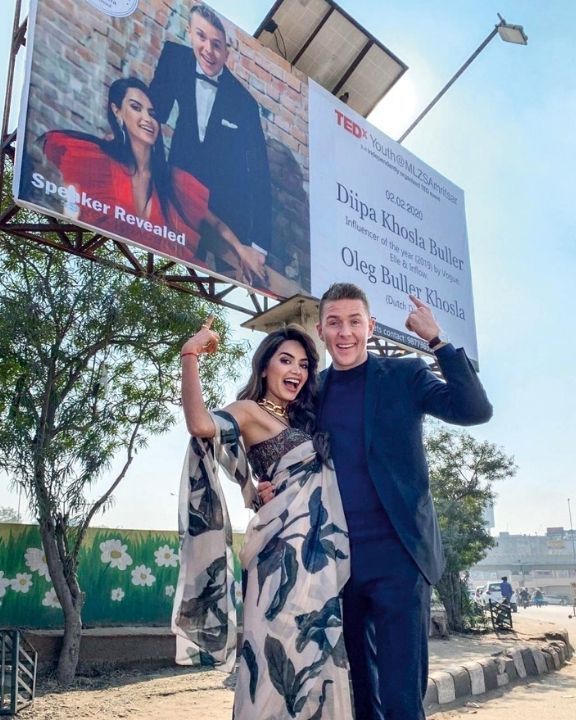 Diipa: I'd definitely like to visit the Himalayas again, this time with Oleg (Diipa's husband) as he's never been [there]. Furthermore, going back to Mumbai for work and to reunite with all the people that I adore there.
T+L India: Any message for people travelling now, as the pandemic retracts?
Diipa Büller-Khosla: It's unfortunate that we live in a time when there are so many restrictions and safety precautions that we must follow all of a sudden, however, your health is of utmost importance, so prioritising your safety is something to be aware of when travelling. I understand the struggle of all the travel junkies out there, being one myself; being unable to return home for over a year now has been tough! However, sooner or later, we will all be able to continue our journeys across the globe stress-free.
Editor's Note: Keeping the current situation of the pandemic in mind, T+L India recommends every reader to stay safe, and take all government-regulated precautions in case travel at this time is absolutely necessary. Please follow our stories on COVID-19 for all the latest travel guidelines.
Related: Diipa Büller Khosla Unveils All That Went Into Planning Her Dream Destination Wedding In Udaipur