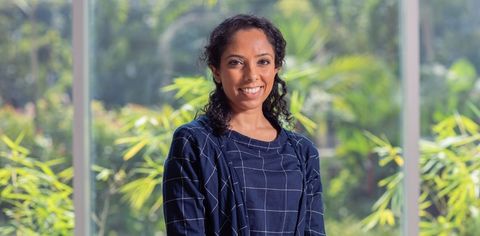 #WomenOfTnl: The push for women-friendly travel is no longer restricted to destinations. Diversity within the travel industry is increasingly seeing a push. Shruti Shibulal, CEO and Director of Tamara Leisure Experiences talks about the way forward and reveals how the industry, as a whole, can be more women-friendly. By

Shruti

Shibulal Over the last few months, most people—including myself—have spent hours reflecting on their life's priorities, and the way they use their time. Now, more than ever before, experiential travel will continue to gain popularity as guests seek to experience new destinations, properties, cultures, and cuisines in new ways.
There's also a greater focus on responsible tourism. Guests are looking to support organisations that align best practices in environmental sustainability and fair employment, with excellence in service, facilities, and hygiene standards. This is in line with the values of Tamara Leisure Experiences, and as CEO, it has always been extremely gratifying to see our responsible hospitality approach being appreciated and embraced by our guests, employees, communities, and partners, alike. As an industry, we must think differently and be more innovative. I believe that in order to be a leader in the post-pandemic world, diversity and inclusion must be top priorities for any organisation. At Tamara, we are actively recruiting a more diverse population and creating policies that are employee-centric and empathetic to the needs of all. Up-skilling and training will also become an important part of adjusting to services and operations in the new normal. Training institutes and hotel management schools that focus on diversity with new student batches will play an influential role in promoting gender equality in the long run. This is also our ongoing focus with SAATHIYA, a non-profit organisation under the Shibulal Family Philanthropic Initiatives that offers vocational training, job placement, and mentorship to economically-disadvantaged youth.
I also believe that there will be an increase in female-focused travel, including packages and travel agencies that cater to women-only tour groups and solo women travellers.
My hope for our industry is that women-led and women-forward organisations, such as ours, will be the norm and never again, an exception. This past year has been especially memorable as I had the pleasure of welcoming a number of women into senior leadership positions. These women have enriched our organisation in invaluable ways, and have been a pleasure to work alongside. As we grow our multiple brands this year, I look forward to discovering new avenues to work with communities of local women. Collaborating with local residents, especially women, who have a rich knowledge of the land and culture is integral to our business journey, both, in The Tamara Resort properties in rural parts of the country, as well as our city-centric hotels–O by Tamara and Lilac.
Related: Princess Diya Kumari Of The Jaipur Royal Family Talks About Her NGO For Women Of Rajasthan
Written By