Mallyka Singh Dundlod On Immersive Shekhawati Experiences And Her Horse Riding Adventures
Mallyka Singh Dundlod was introduced to the equestrian world by her father, Thakur Raghuvendra Singh Dundlod, who pioneered horse safaris in Rajasthan in 1985. She now runs A Baisa's Adventures, an immersive Shekhawati experience that was founded as an extension of her father's initiative, Dundlod Safaris. The hippophile talks to Travel + Leisure India & South Asia about her first memory of horses, her love for Shekhawati culture, and favourite family-vacation activities. By Adila Matra
T+L India: Tell us how and why your father decided to start Dundlod Safaris.
Mallyka Singh Dundlod: My father, Thakur Raghuvendra Singh Dundlod, was very fond of horses since childhood, and learnt horse riding on a cavalry horse, as my grandfather, Late Lt Col Raghubir Singh Dundlod, served in the army. During the shooting of Far Pavilions (Raghuvendra assisted with the production of HBO's first ever mini-series in 1984), he acquired 25 Marwari horses. He then began taking British polo players on horse safaris in the countryside and hasn't looked back since then. He founded Dundlod Safaris to revive the indigenous Marwari breed and to share his passion with equestrians from all over the world.
T+L India: Did you always want to follow in your father's footsteps? Mallyka Singh Dundlod: As a child, I always felt drawn towards the Marwari horse. The first time I mounted a horse was when I was five. I have childhood memories of going to Dundlod Fort during winter holidays and interacting with people from different parts of the world. All these riders came to India to go on adventures on the Marwari horse. And I loved these interactions. Our growing-up days do play a vital role in making us the people we become later.
T+L India: Tell us about the horses at the Dundlod stables. What are the challenges you face in the upkeep and training of indigenous breeds?
Mallyka Singh Dundlod: Dundlod stables house 50 indigenous Marwari horses. India's Marwari horse is a breed known for its bravery in battles. It also has an endurance [that] few horses can match. These horses are famous for their distinctive inward curly ears that can rotate 180°. All the horses at our stables are indigenous, as Dundlod is known to promote equestrian sports and train Indian breeds. We have one each from the Kathiawari and Sindhi breeds too. The upkeep of Marwari horses is not as challenging, because their endurance is very high. The training aspect is more challenging.
T+L India: What activities/experiences are available to visitors at Dundlod stables?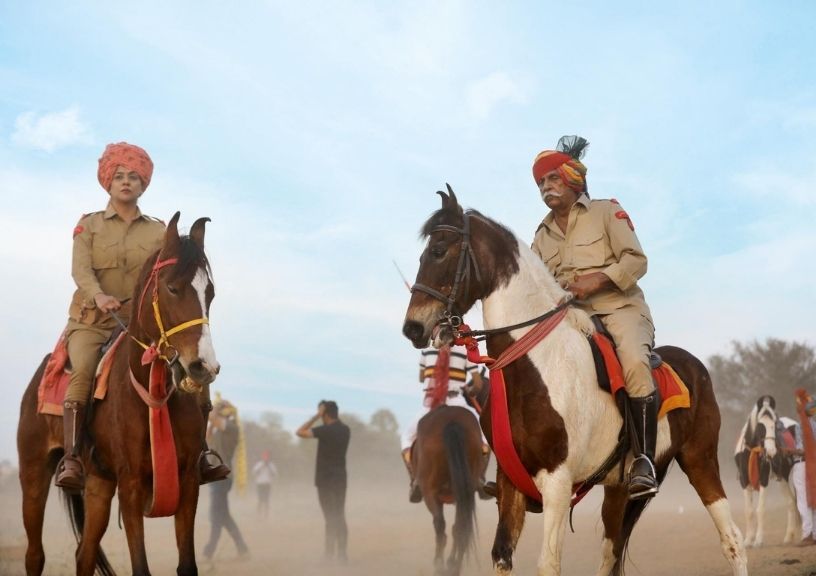 Mallyka Singh Dundlod: We conduct various national- and state-level equestrian championships. There is a tent pegging track where, on request, one can witness the cavalry sport. The indigenous Marwari horses participate in show jumping and dressage, and are also trained for derby races. We organise monthly camps for horse riders who want to train under veterans. We are also involved in one-to-two-week-long camps for children who want to learn horse riding professionally.
T+L India: Tell us about A Baisa's Adventures, the immersive Shekhawati experience that you offer in Dundlod.
Mallyka Singh Dundlod: I have a deep love for anything that is indigenous, so I wanted to promote things that are native to the Shekhawati region—its culture, tradition, art, language, and heritage. Some of the experiences at A Baisa's Adventures include making your own lac bangle with the help of the Manihar community, pottery with the local kumhar, and witnessing the tie-dye technique of the Rangrez community. Cooking the rural way is one of the favourite activities of my guests. They not only cook meals with a local family, but also enjoy eating with them. The most popular activity among history buffs is a curated walk-through of frescoed havelis. For adventure seekers, we have jeep safaris, cycling through villages, and trekking through the countryside. My inspiration for A Baisa's Adventures was the equestrian experience we offered. Titled 'Bonding With Horses', this experience introduces one to the magnificent Marwari horse. It involves the guest admiring and spending time with the animal.
T+L India: What is your favourite childhood memory with your father?
Mallyka Singh Dundlod: Not surprisingly, my father used to spend a lot of time on the saddle, so most of my memories with him were also made while we rode together. I remember another incident, one with my sister and father, which happens to be one of my fondest childhood memories. I must have been 10 and my sister seven; we found it very amusing to do different hairdos on our father. That was the only time we got him to ourselves—just before dinner, when he had two customary pegs of Old Monk rum. He would be extremely patient with us, and his charming demeanour still makes him great company.
T+L India: What are your early memories of family vacations?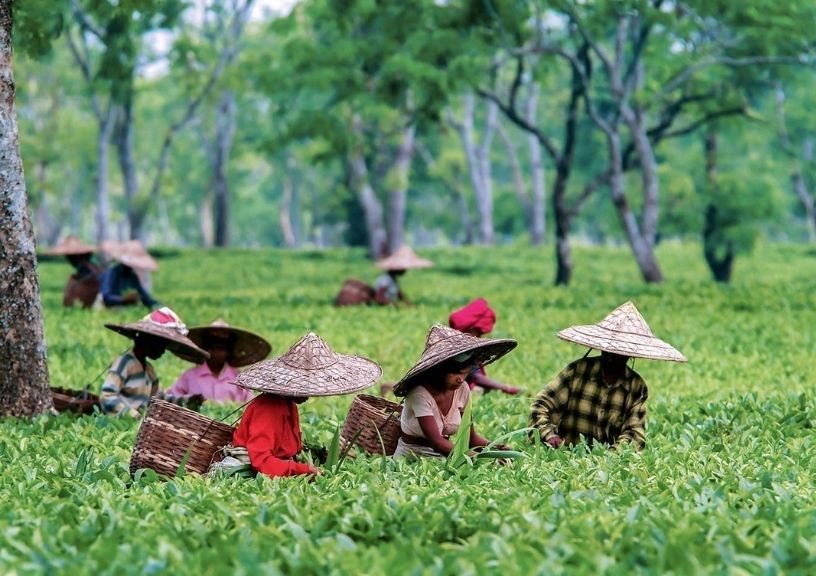 Mallyka Singh Dundlod: We have had a few family vacations, out of which I remember a month-long one at a beautiful tea estate in Assam. We were visiting my father's elder brother at Keyhung Tea Estate. It was a delight to spend so much time together in his colonial-style bungalow, away from the routine.
T+L India: What are your favourite family-holiday destinations and activities?
Mallyka Singh Dundlod: Destinations become special depending on your experience on that particular holiday and the people you interact with. When I was 18, I spent two months in Rome, where I stayed with a local family. The trip remains one of my favourites. The activities I engage in vary depending on who in my family I am spending time with. We do a lot of walking tours, trekking, water sports, yoga and meditation, bird watching, wildlife safaris, and horse riding.
T+L India: Is there any destination that you would like to visit with your family?
Mallyka Singh Dundlod: I want to explore South Africa with my three boys—husband and two sons—and my mother. I want to go on a horse-riding adventure to Africa with my father too.
Related: 8 Amazing Walking Safaris Around The World For Adventurous Travellers