Women On The March: Tina Tahiliani Parikh Of Ensemble Shares Why She Finds Travel Exciting
When Tina Tahiliani Parikh took over as the CEO of Ensemble—the country's first designer multi-brand store—in 1990, she was picking up the baton from her brother Tarun and sister-in-law Sailaja Tahiliani. Today, the institution has multiple outlets in Mumbai and Delhi and an e-commerce presence spanning across the world. As Ensemble celebrates its 35th anniversary, the entrepreneur recounts the brand's greatest accomplishments, celebrity clients, and the things that made the 90s fashion scene electric. By Adila Matra
T+L India: Ensemble has turned 35! What was the biggest challenge the brand has faced in all these years?
Tina Tahiliani: Ensemble's raison d'être was to find and promote local Indian talent. In the first 10-12 years of our existence, we nurtured these designers, and eventually, in the early part of the century, some of these designers became so large that they started launching their own solo stores. At that point, we really wondered whether we would be relevant. However, it's our curatorial edge that makes it exciting to still walk into an Ensemble. Clients know that they will find a big range of new young talent at Ensemble but at the same time, they will find a really good curation of our legacy designers and I think that is our biggest strength.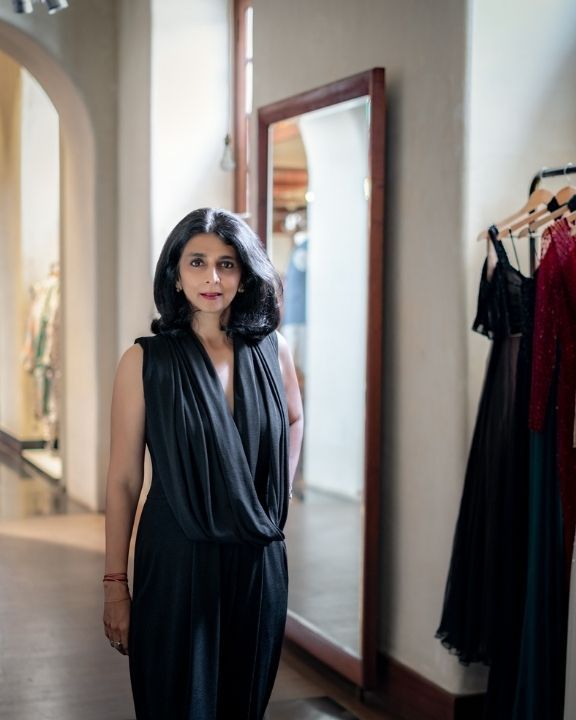 T+L India: You were a champion of 'Make in India' at a time when it wasn't even a concept. When and how did the idea originate?
Tina Tahiliani: Make in India, before it was a tagline, was something that people were consciously doing. It's why Ensemble started. It was to give a platform to  Indian talent so that Indians could wear their heritage which is storeyed and so diverse and feel proud of it
T+L India: What about the late 80s and early 90s fashion scene do you miss or wish you could bring back?
Tina Tahiliani: There were two things about the late 80 and 90s fashion scene that was just electric. One was the fact that there were no commercial constraints in the industry. All our designers were young and experimental and they were exploring what their language was. And the second was that there was no question of outright purchase consignment or targets. People were just out there exploring, trying to create beautiful things and as a result, I think some of the pieces that came out were truly pathbreaking.
The other thing that was fantastic was the camaraderie in the industry. When we used to do our Ensemble fashion shows, we couldn't afford to do too many shows so we used to do two in one night. The model would sit all night with sugar syrup in their hair. They were so committed to the idea of putting their best foot forward. The industry wasn't jaded and that kind of excitement and camaraderie is something that I miss!
T+L India: Naomi Campbell, Liz Hurley, and Sting—Ensemble has had quite an elite clientele. What according to you makes them choose Ensemble? Is there any anecdote with a celebrity client that you would like to share with our readers?
Tina Tahiliani: When Liz Hurley bought her wedding saree at Ensemble, I actually had no idea. I was in Pune and my phone started ringing nonstop. The press started asking for a statement. This was way before celebrity culture was a thing and so to be honest, I wasn't even aware. But I was really flattered because we are very privileged that tastemakers from across the world have shopped at Ensemble.
And while it is a great point of pride that fashion icons have come and shopped with us, we really hope that Ensemble also becomes the place for people who are just starting their journey of exploration of this incredible industry that's so diverse. We hope that we can guide them on this journey, hold their hands, and help them find those fabulous things.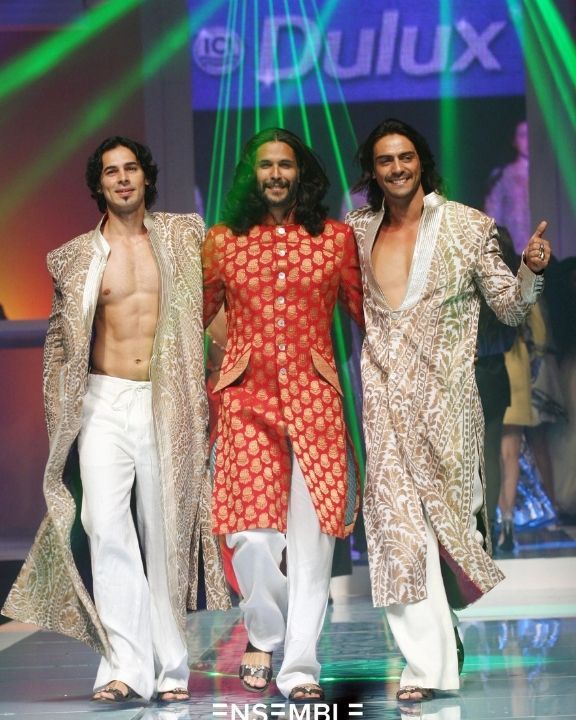 T+L India: How is Ensemble celebrating 35 years? What's in store for the customer?

Tina Tahiliani: We have a year-long celebration that's planned not just for one location but all of our locations including our newly launched online store. We have collaborated with everyone from young emerging designers to big legacy names that have different perspectives to create capsule collections. These collections will be exclusively retailed through our retail channels and in some cases by the designer on their channels as well.
We also have some exciting activations planned with designers like Anjul Bhandari who has brought down two master craftsmen of Kamdani to demonstrate how painstaking this craft truly is.
T+L India: When Ensemble was in 1987, you were setting a precedent for multi-designer stores in India. How do you think that concept has evolved over the years?

Tina Tahiliani: My brother Tarun and sister-in-law Sailaja Tahiliani started Ensemble. As the industry has grown, there's been a huge rise in the amount of talent. Several different multi-designer stores have sprung up as a response to this talent. I think each multi-designer store has a different aesthetic and its own preference, but each of us promotes Indian talent. Another big change is that the industry has become a force to reckon with. From the number of acquisitions taking place, it is evident that what was once a fledgling cottage industry is now being seen as something with tremendous potential.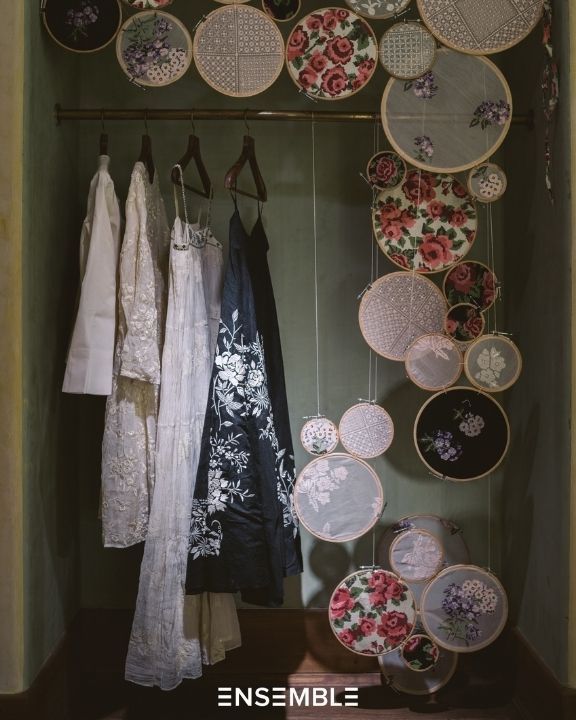 T+L India: What initiatives has Ensemble taken towards sustainable fashion?

Tina Tahiliani: At Ensemble, it is not lost on us that fashion is the second-most polluting industry in the world. And a large part of that is due to fast fashion which none of our brands fall under as they have very good labour and production practices. We have tried to educate our clients on how to wear the clothes they buy well and often. You will see me wearing clothes from many many years ago. I don't really believe in pieces living in my wardrobe. I believe in wearing them to work and dinners and integrating them into my daily life and that's what we really try to tell our clients.
More recently, we have brought a new idea to social media and to our stores. Each member of our team spends time with the client to understand their aesthetic and why they are buying a piece. Our team offers them multiple ways of re-wearing the garment. We have tried to minimise the use of plastic in the stores be as energy efficient as we can. Unfortunately, our usage of single-use plastics has gone up drastically since the pandemic but now that things seem to be settling down, we hope that we can go back to pre-COVID practices–little things like serving water in glasses instead of plastic bottles.

T+L India: As a creative person, how does travel influence you?
Tina Tahiliani: I live to travel, it's incredibly exciting for me to go and experience new cities, new cultures, and their landscapes. The first tiny town which made an indelible imprint in my mind was Maheshwar. I went there as a student while at Stanford, to write my thesis on disarticulated economies. Saili Holkar opened her home out to me. I remember standing on the banks of River Narmada and seeing weavers etching borders on sarees and women adorning these sarees. Another thing that blew my mind was visiting the Calico Museum of Textiles and being exposed to different weaving traditions of India. Another place that has impacted my sensibilities is Sri Lanka. I love how in Sri Lanka, they wear their style every day. I remember visiting cafes where they serve food in stunning chic lungis which cost about INR 200 back then.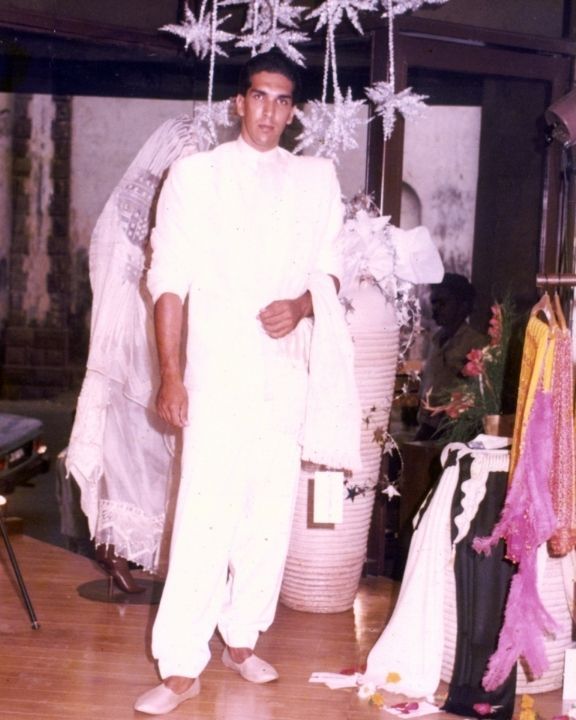 T+L India: What are the places on your bucket list?
Tina Tahiliani: The living root bridges in Meghalaya. I am also looking forward to visiting Ladakh and Morocco soon.
T+L India: Which regional design/craft in India is your favourite?
Tina Tahiliani: I love jamdani from Bengal and Bangladesh, chikankari from Lucknow, and also the craft in Kutch. I have had the good fortune of travelling and working with a lot of designers and interacting with their craftsmen.
Related: Women On The March: Shruti Shibulal Of Tamara Leisure Experiences On The Importance Of Responsible Tourism