Going Places With People: "VAHDAM®'s Teas Are Procured From Over 100 Tea-growing Regions In India," — Bala Sarda, CEO-Founder
Bala Sarda, CEO and founder of VAHDAM® India, talks about introducing India's finest teas, superfoods, herbs, and spices to the world under a sustainable, home-grown brand.
T+L India: Where does your passion for tea stem from?
Bala Sarda: Even though my family has been in the tea business for four generations, I never thought I would join the industry. From the outside, it looked like a very boring and commoditised industry. Everybody from India was primarily bulk-exporting, which was not something that excited me. I had the entrepreneurial bug right from childhood, and I always knew that I wanted to do something on my own. It was only after graduation that I started researching industries and realised the space for a native Indian [tea] brand. Most of the tea being sold across the world passes through multiple middlemen before reaching consumers. And by then, the prime freshness and flavour of tea is lost. It was also unsettling to know that even though globally- acclaimed brands continue to grow significantly every year, millions of farmers in India are still plagued by low wages, poor education, and an uncertain future, despite the fact that India grows 25 per cent of the world's tea. When I dug deeper, I found that this problem extended to many [other] products like spices and herbs. To initiate a journey to solve these problems, I decided to launch VAHDAM® India, a home- grown brand for the world.
T+L India: What is your vision for VAHDAM® India? Bala Sarda: VAHDAM® India aspires to take the best of India under a proud, sustainable home- grown brand while giving back to the society. For the first few years, we focussed only on tea. With time, we've evolved into a much bigger dream. And going forward, we aspire to bring the magic of Indian wellness wisdom to the world, while re-imagining supply chains, innovating with our products, and bringing products with unparalleled quality.
T+L India: According to you, what makes VAHDAM® India stand out among other tea brands?
Bala Sarda: VAHDAM® is solving three problems, which makes it stand out. One, it is taking India's finest teas, superfoods, herbs, and spices around the world under a sustainable, home-grown brand. Two, it is making available a much fresher, higher-quality product to the consumers directly from the source, devoid of any middlemen. Three, [we are] offering a product with a rich legacy of 85 years, thereby building a high trust factor. In addition, we saw an opportunity to take this to the world through the internet, with much lower cost.
T+L India: Tell us about the tea estates you work with, and the varieties you produce.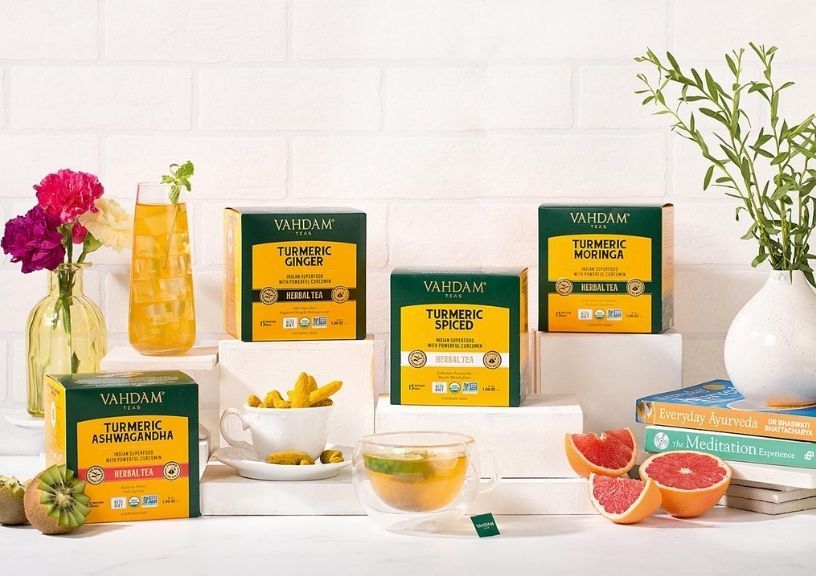 Bala Sarda: VAHDAM® procures all its teas from over 100 tea-growing regions in India, including Darjeeling, Assam, Nilgiris, Kangra, and more.
T+L India: Is there a VAHDAM® India tea you'd recommend to carry while travelling?
Bala Sarda: I highly recommend our tea bag samplers. They have an assortment of flavours and come in individually wrapped pyramid-shaped tea bags, which ensures full infusion and maximum flavour. Extremely easy to carry while travelling.
T+L India: Outside of India, which other tea brand impresses you?
Bala Sarda: Dilmah. What Dilmah has been able to do for Ceylon teas (Sri Lankan teas) is exactly what I aspire to do for Indian teas.
Related: 7 Tea Estates In India To Appease To The Chai Lover In You