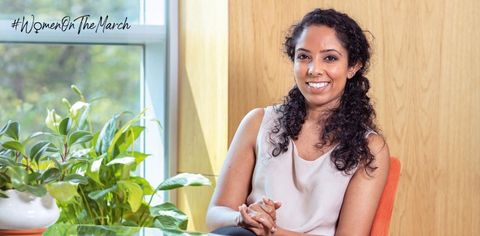 Director and chief executive officer of Tamara Leisure Experiences, Shruti Shibulal has carved a niche for herself in the hospitality space, far removed from her famous father's IT business. From sustainability to gender parity, there is a lot that this young entrepreneur is passionate about. By Adila Matra
T+L India: Did you always want to be an entrepreneur?
Shruti Shibulal: My journey into entrepreneurship has been non-linear. I earned a bachelor's degree in Chemistry, after which my first full-time job was in wealth management. However, I always deeply appreciated hospitality and the art of creating memorable experiences that bring people together. I have also found that conscious business models can contribute to resolving issues such as sustainable job creation, human capital building, gender parity, and climate resilience.
When I returned to India from New York in 2007, I had an opportunity to set up my first restaurant, which was an extremely rewarding experience. Tamara Leisure Experiences was also established around the same time. I joined Tamara in 2012 after completing my MBA at Columbia University. The challenge of reinventing a historic industry [and turning it] into a comprehensively sustainable model was and continues to be foundational to my journey.
T+L India: As the CEO of Tamara Leisure Experiences, what initiatives have you taken for responsible tourism? Shruti Shibulal: We prioritise reducing consumption while optimising the use of natural resources as well as raw materials. This includes a long list of sustainable practices, including the use of LED lights, water-conserving plumbing, measuring food portions, and turning food or produce waste into compost that is used for organic farming on the property. Over 50 per cent of pan-organisational staff includes local residents with generational knowledge of regional landscape, cuisine, and culture. We invest heavily in the professional and personal development of our employees, ensuring that they have access to mental and physical healthcare, recreational activities, and financial security. We also dedicate time and resources towards sponsoring clean-up and tree-planting drives to benefit local communities. Over the years, we have invested in developing ecologically beneficial infrastructure such as rainwater harvesting tanks, water-filtration systems, and glass bottling plants.
T+L India: Have you developed any women-centric initiatives at Tamara?
Shruti Shibulal: Our HR policies have been conceived, and continue to evolve, with a focus on ensuring pay parity as well as diversity in the workforce. I'm proud to say that we have several women in varied leadership positions across the organisation. Through SAATHIYA, a non-profit hospitality skilling academy established under Shibulal Family Philanthropic Initiatives that caters to youth from disadvantaged backgrounds, we work towards increasing female representation in hospitality.
T+L India: What are your expansion plans for Tamara? Shruti Shibulal: We recently added three new properties to our portfolio. This includes a holistic wellness Ayurveda resort, Amal Tamara, on the backwaters in Alleppey. We also made our fourth acquisition in Germany, which is a business hotel known as Moxy Bremen in Uberseestadt, Bremen, Germany. Marking our first acquisition in India is a business hotel in Coimbatore, which will reopen and operate under the banner of O by Tamara, our brand of upscale business hotels. Other projects in Kannur, Guruvayoor, and Kumbakonam are also in development.
T+L India: You said in an interview that creating employment is one of your priorities. How did the brand navigate layoffs during the pandemic?
Shruti Shibulal: Keeping the focus on protecting and empowering our employees, we did not lay off a single member of staff during the pandemic. We applied nominal salary cuts for the top three per cent of the organisation, and the rest remained unaffected.
T+L India: What are the key trends you foresee in the hospitality industry? Shruti Shibulal: We see a significant move towards sustainability and wellness travel for both business and leisure guests. A focus on customised experiences that give back to the local community and economy will attract more informed travellers in the coming year.
T+L India: What are your top destination picks for solo travel?
Shruti Shibulal: Japan is amazing and very easy to get around due to its robust public transportation system. Malta, another favourite, is a small island with huge character and incredible diversity. Its beaches, ancient temples and churches, craft market, local cuisine and even the sister island Gozo, can be explored in just a few days.
Related: Women On The March: Masoom Minawala Mehta On How To Empower Homegrown Women-led Brands
Written By