StayUncle Founder On Starting Love Rooms For Unmarried And Queer Couple Travellers
StayUncle is an online hotel booking platform for couples, but more specifically aimed at unmarried and LGBTQIA+ couples. The best part? No questions asked! Challenging societal norms surrounding unmarried and queer couples and breaking stereotypes with this initiative is founder Sanchit Sethi. In an exclusive interview, he talks about what led him to create and nurture safe and unprejudiced spaces for couples across 40+ Indian cities. By Srushti Kulkarni
T+L India: What drove you to establish a hotel booking website such as StayUncle?
Sanchit Sethi: Market demands were the initial reason why we decided to establish StayUncle, but back then we did no cater to unmarried or LGBTQ+ couples. Our main target was to provide hotel rooms to business travellers on an hourly basis. Once we were recognised as a brand, we frequently began to receive calls from couples but we ignored them for around 8-9 months straight. Finally, when we decided to listen to their concerns and after we did, we realized the gravity of their situation and invested ourselves into creating more couple friendly hotels.
T+L India: How did the public respond to this initiative, given conversations around sex (and same sex relationships) are still considered taboo in India? Sanchit Sethi: We received quite a mixed response; They were neither in denial nor too accepting. The PR first established the brand for accepting heterosexual couples before we introduced the intake of LGBTQ couples into properties partnered with Stay Uncle. The idea of creating safe and non-judgmental hotel rooms for LGBTQ was adopted almost two and a half years later, in 2018. After multiple conversations, we now have 100 properties that provide rooms to LGBTQ couples. Many appreciated us for the initiative we took, and this progressive thought is a process that will only get better with time.
T+L India: What makes StayUncle different and aspirational when compared to offbeat homestays and Airbnbs?
Sanchit Sethi: Offbeat homestays and Airbnbs are great places for couples and they should definitely experience both at least once. We are currently not into offbeat locations but we will slowly progress into including them as well.
Stay Uncle is currently determined to solve the issue of couples not being able to check in to the hotels based in their own cities. A lot of local hotels do not allow people to book rooms if they are a resident of that city, and we are working towards eliminating this rule. Besides secured spaces we also offer love kits containing condoms and chocolates to enhance the experience of their stay at our properties.
Sometime in the near future, we also plan on introducing themed rooms or love rooms with various themes. Such ideas are already being successfully executed in countries like Japan and we would like to do something similar here in India.
T+L India: How did the hotels in India react when you approached them for the partnership? Which cities were resistant and which were surprisingly open-minded?
Sanchit Sethi: The first 20 hotels said no and the 21st hotel in South Delhi agreed to partner with us. We are very fortunate in a way as we did not face a lot issues while we were on the hunt for hoteliers. The inside story is different from what it appears to be from outside. Right now, we have close to 1900 hotels on board with us but one of the challenges was convincing the 5-star properties.
Surprisingly, Kolkata was very welcoming of our ideas and offers but it took a great deal of efforts to breach the stereotypic minds of hoteliers in Kerala.
T+L India: How can a customer search for a StayUncle hotel? Can you name a few hotels that you have collaborated with?
Sanchit Sethi: We have a website (stayuncle.com) designed to display hotels according the needs of a couple, you can also download our app available in both android and iOS versions to book these hotels. Reach out to us via Facebook or find us on Google. We are very accessible.
Hyatt Centric, Comfort Inn, The White Lotus, Radisson, Country Inn, Royal Orchid group, Park Plaza, Fern Group, Spree hotels are some hotels available on Stay Uncle.
T+L India: What kind of challenges did you have to face? Any specific incident you would like to share with us?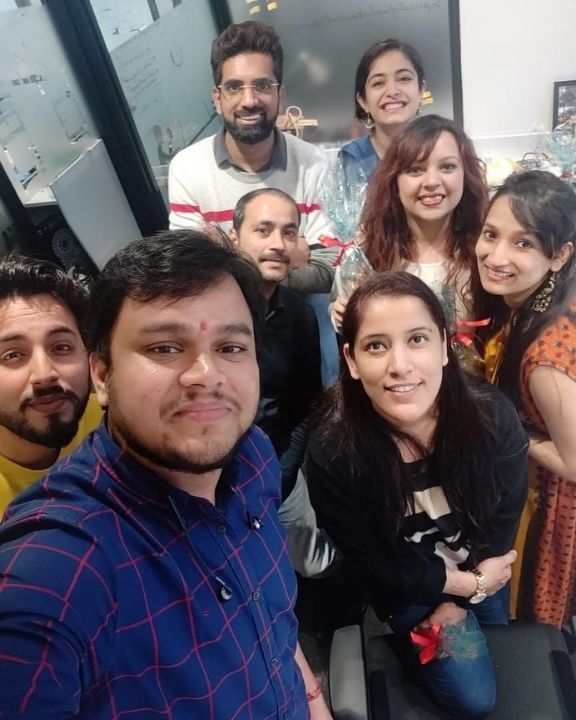 Sanchit Sethi: Ha Ha, I remember few if not many. We used to distribute cards with "Couples need room not judgment" tagline written on them while promoting Stay Uncle. Some wondered if our campaign was legitimate, some objected, we got kicked out of many places and once, we also got in trouble with the cops.
T+L India: How you do think this breaks the norms and myths around unmarried couples or the LGBTQ+ community? What role does StayUncle play in in creating awareness and offering support to them?
Sanchit Sethi: On a business front, we are trying to create mainstream safe spaces for unmarried couples by changing the mindsets of those with subjective opinions. On the other hand, we are trying to instil confidence in couples to come forward and spend some quality time in our hotels where they will not be looked down upon and will be readily accepted with their partner. StayUncle is there to provide emotional support to those who just want some space with their loved ones, and we do it without raising any questions.
T+L India: Do you think India is warming up to such ideas and initiatives? How have things changed since the inception of StayUncle in 2016?
Sanchit Sethi: Based on the requests and responses received by the people, I'd say that India has warmed up quite a bit. Although there is still a greater number of people out there who are yet to experience our services, they are our target to achieve as well. India's perception has definitely changed and I can state this with confidence after going through the reviews, our conversations with the customers and the data on our systems. You just know you are growing when your customers are revisiting your hotels frequently.
T+L India: What are your future plans? Where do you see StayUncle in the next 5 years?
Sanchit Sethi: We want to become the favourite company of couples, and also want 1000 more hotels to join us on this journey. We want to reach out to a greater number of 5-star and quality hotels across the nation mainly in the tier 1 and tier 2 cities. After achieving that, we would want to move on to offbeat places, like coastal locations.
Related: Travel Is Love: Meet Danielle And Anna, A Couple That Is Travelling The World With Pride