A child of persons with different disabilities, Neha Arora started Planet Abled to curate inclusive tours. Now, the organisation is also working towards mainstreaming accessibility by offering training and certification courses for industry stakeholders. She speaks to us about her most memorable trips and the long road ahead for the industry to become truly inclusive. By Sumeet Keswani
T+L India: What led you to create Planet Abled?
Neha Arora: I never travelled as a child; my parents never went for a holiday, thanks to inaccessibility and societal stigmas—my mother is a wheelchair user and my father is blind. As a child I thought money was the barrier. So, when I started earning, I thought money would solve the problem. After a series of bad travel experiences, my parents decided never to travel again. This got me looking for solutions. There were a few in developed countries, but each of them was focussed on one single disability. This made me take matters in my own hands. I did my homework for two-three years, surveying industry professionals and persons with disabilities. I finally said goodbye to my corporate job and launched Planet Abled in 2016.
T+L India: How has Planet Abled evolved during the pandemic?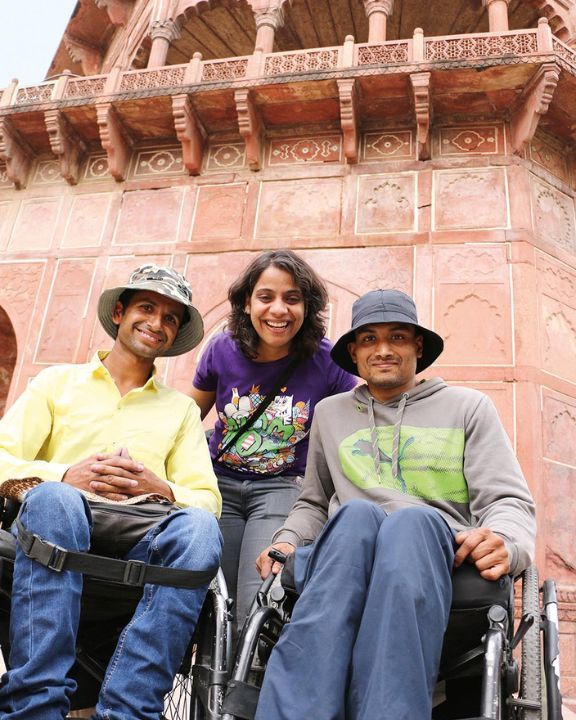 Neha Arora: The pandemic gave us an opportunity to rethink our business model—towards mainstreaming accessibility and inclusion. Planet Abled is now creating a membership-based smart platform that provides information in a digitally accessible format to travellers with all types of disabilities. If they wish, they can make use of our concierge-based travel service. Planet Abled also offers consultation and training leading to an accessibility certification.
T+L India: What do people get wrong about accessibility?
Neha Arora: The first is the assumption that access is just about a ramp (in India) plus an accessible toilet (globally), since wheelchair users have the most visible form of disability. But they form less than 10 per cent of the total population of disabled persons. The accessibility needs of people with other disabilities are different from those of wheelchair users. Substantial work remains to be done in this space. The second is being insensitive or over-sympathetic towards persons with disabilities—getting swayed by 'inspiration porn' and giving them euphemisms like 'specially abled', 'people with determination', etc. The third is assuming that disabled people don't have jobs or money and live on charity. This is also why they are not considered a potential market.
T+L India: What are the key changes that you wish more destinations/properties would bring about to make themselves more inclusive and accessible?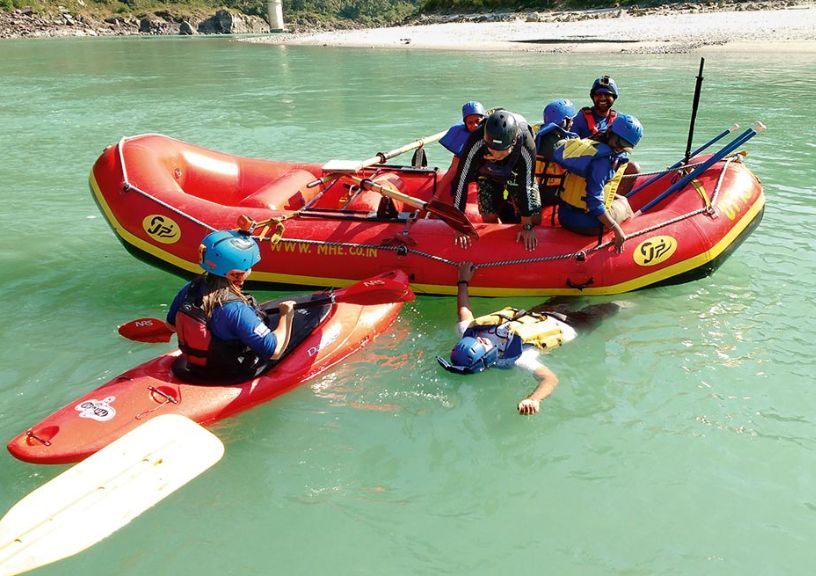 Neha Arora: Mainstreaming accessible and inclusive travel. If the disabled traveller industry will continue to run as a parallel one, inclusion won't happen in the long term. For starters, there has to be the realisation that this is not a separate group of people for whom you are doing a favour by becoming accessible. This is over 15 per cent of the world population (25 per cent if we include their families and friends) with a combined annual disposable income of over 13.1 trillion USD. You need to treat them with dignity and respect as equitable paying customers. There's also a need to make the information about accessibility of destinations and services readily available to everyone, and also to make the travel planning and booking platforms accessible.
Work with someone who understands the whole spectrum of disability and also the travel industry. Proper training and sensitisation of the workforce in the hospitality industry needs to be done. Accessibility and inclusion is not a one-time process. It is an ongoing process, and you start from wherever you are today.
T+L India: How many destinations do you cover, and what are your most popular tours?
Neha Arora: We operate in over 50 destinations, and we're adding more continuously. The most popular ones are India, specially Kerala, and Singapore; Europe is the rising star now.
T+L India: Which are the most accessible destinations you have come across?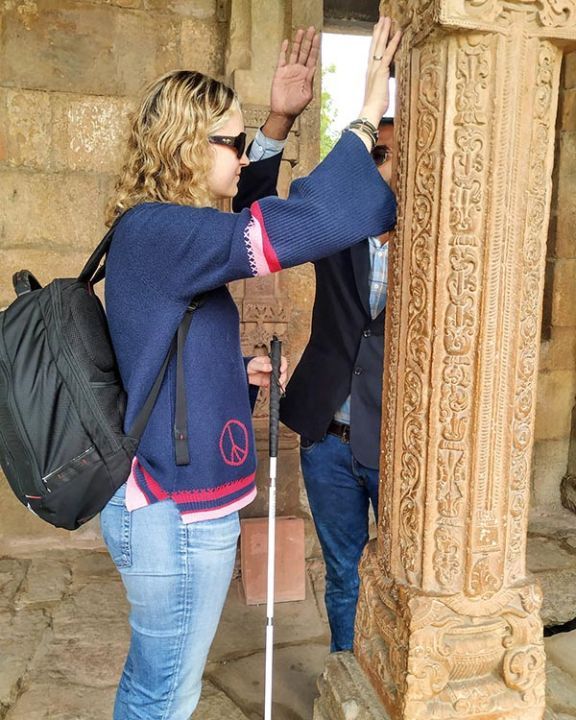 Neha Arora: This is subjective, as accessibility means different things to different people. But if I have to comment broadly, Singapore, Germany, Australia, Netherlands, Israel, and the USA fare better than others. But they also need to do a lot of work when it comes to accessibility for the blind, deaf, and autistic, and people with cognitive and psychosocial disabilities.
T+L India: What is the most memorable tour you've curated?
Neha Arora: In 2016, we created the first ever accessible and inclusive river rafting experience in India. It was requested by a then 70-year-old Planet Abled traveller, who has a spinal injury and is a full-time wheelchair user. I went to Rishikesh, did rafting to understand the experience and the possibility of making it accessible. Then, it was time to find an adventure expert with whom we could work. I was told 'no' by over 30 people/organisations before finding one who agreed. In November 2016, after five-to-six months of work, we could make it happen. The trip had persons with all types of disabilities, including my mother and the 70-year-old lady who started it all.
T+L India: What is your favourite family holiday memory?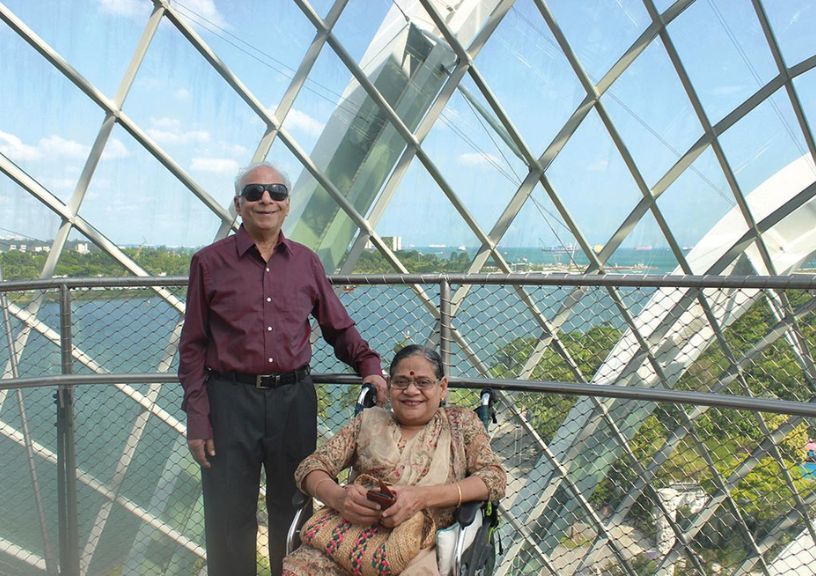 Neha Arora: It was our trip to Singapore on my father's 80th birthday. It was also the first trip outside the country for both of my parents. Singapore has done a good job in wheelchair accessibility, and the highlight for my mother was that there were clean and functional wheelchair-accessible toilets everywhere. In terms of accessibility for the blind, there is some work to be done but the place offered an environment that I could use to make the experience accessible for my father.
Related: Meet Tony Giles, A Blind Solo Traveller Who Has Visited Over 130 Countries