Francesca Cartier Brickell Unspools Her Family's History In Her Book 'The Cartiers'
As JLF Soneva Fushi kicks off, marking the Jaipur Literature Festival's first foray into the Maldives, we speak to the author of The Cartiers, Francesca Cartier Brickell, about her decade-long research into her legendary family's history, her India travels and royal encounters, and her favourite of the many iconic Cartier pieces covered in the book. By Sumeet Keswani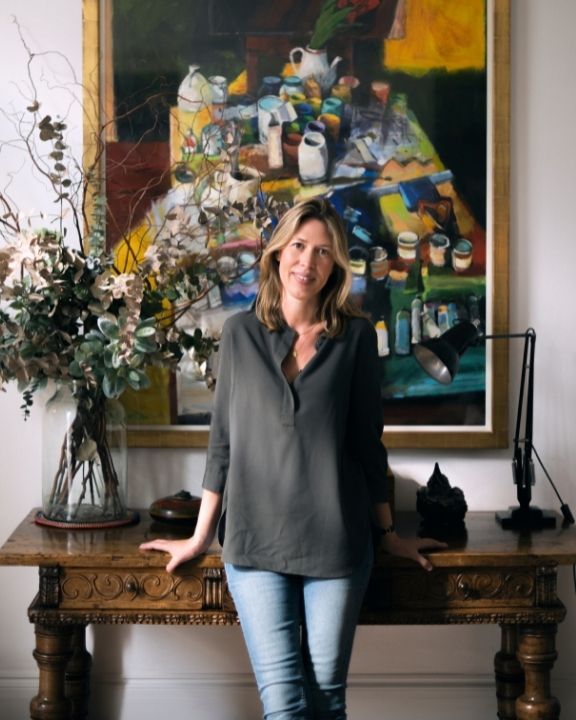 Which places did you travel to for your book research? Which ones made the biggest impression on you?
Francesca Cartier: Researching and writing The Cartiers took me 10 years, and I travelled all over the world—obviously the family haunts of the three Cartier brothers and their branches in Paris, London, and New York—but also I visited the places they and their team travelled to—from Sri Lanka to Shanghai and, of course, to India. My great-grandfather, Jacques Cartier, had been blown away by India, and only when I went there and experienced the country first-hand did all of this spring to life for me: the people, the culture, the history, even the colours, so vibrant and inspiring. Suddenly Jacques' words sprung to life: a hundred years earlier he had written, "Out there everything is flooded with the wonderful Indian sunlight. One does not see as in the English light, he is only conscious that here is a blaze of red, and there of green or yellow. It is all like an impressionist painting. Nothing is clearly defined, and there is but one vivid impression of undreamed gorgeousness and wealth." Seeing the bright colours in the wonderful Indian sunlight myself, it helped me understand the inspiration for the famous Indian-style jewels (later known as the tutti frutti jewels) that he and his brothers created in the 1920s and 30s.
Along the journey, I have tracked down addresses from old, faded envelopes. I have imagined my ancestors in those locations, and recognised motifs—like carvings on temples—from sketches in diaries, which served as inspiration for jewels. But most moving of all has been the people I have met along the way: the craftsmen, the salesmen, the gem dealers who had worked for my family, also the clients and their descendants. Cartier had felt like an extended family for those who worked there, so I found that they treated me like family too.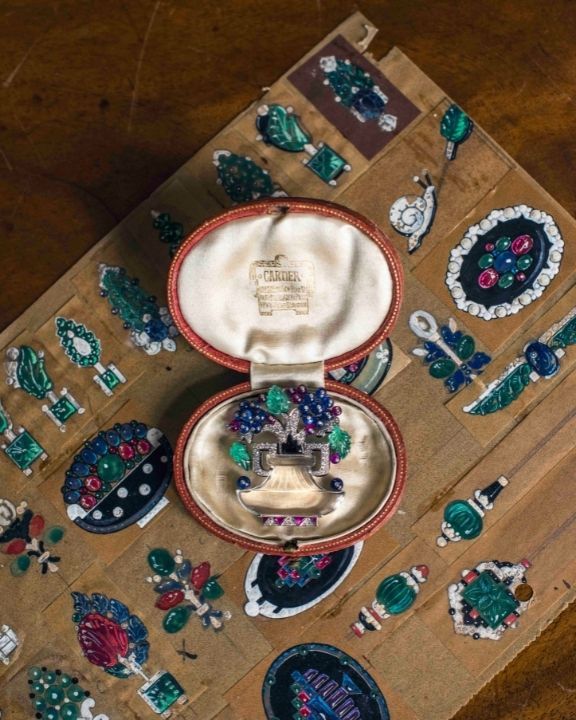 Which royals did you meet when you visited India?
Francesca Cartier: I have been lucky enough to meet many descendants of the people Jacques had known, including several royal families in India. I've been so touched by the warm way I have been welcomed; it's been very special and also fascinating to share stories of our ancestors. In Baroda, for example, I took along Jacques' diaries and sketches of his trip to Baroda Palace a century earlier, and it was so exciting when the current Maharani of Baroda, Radhikaraje Gaekwad, recognised the jewels he had sketched. Her Highness and I did a webinar together discussing all of this.
Other royal families too, such as the Maharaja of Kapurthala and the Patiala royal family, were very generous in their time in sharing stories and photographs of their ancestors. I am very grateful to them all as their accounts have really enhanced the story, and helped bring the past to life.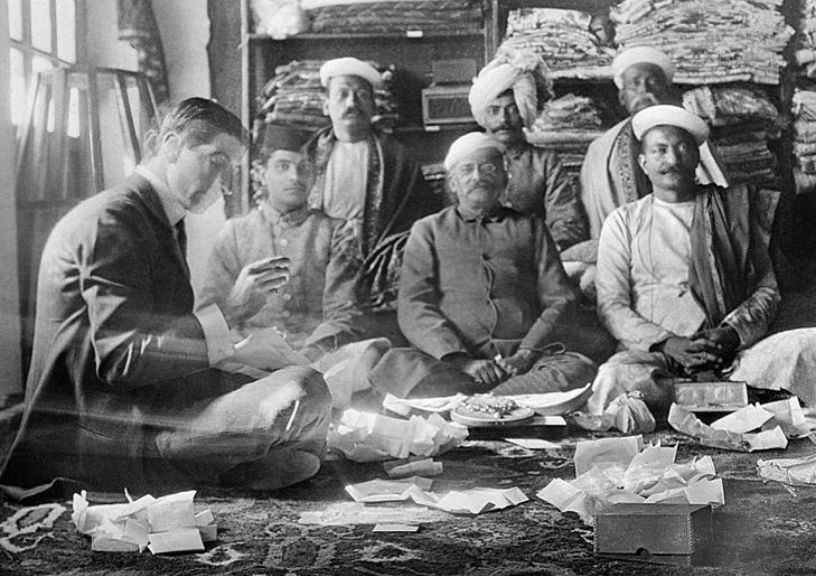 You've mentioned that the three brothers—Louis, Pierre, and Jacques—had a cardinal rule: Never Copy, Only Create. That rule aside, how would you define the Cartier family design and aesthetic?
Francesca Cartier: Yes, the Cartier brothers refused to imitate other jewellery designers ("never copy, only create"), but they could, and would, draw inspiration from their surroundings and from past civilisations. "The ten centuries that preceded our era," Jacques wrote in his diary, "are one of the most wonderful periods in the history of the world." But, for all the creative inspiration drawn from history, the Cartier style that emerged in the late 19th century was not old-fashioned. It was Cartier's role to adapt and update. Sometimes the innovation would come from the use of new materials: platinum before it became a precious metal, a vanity case made of steel, or glow-in-the-dark hands on a clock. More often than not, though, it was in the design: ideas from the past were valuable only if they could be reinterpreted for a modern audience. So, an Egyptian lotus-flower motif was reworked into an Art Deco 1930s diamond and platinum tiara, Chinese symbols were adapted to become more geometric as part of Art Deco desk clocks, and a panther illustration from a children's story was reworked in diamonds and onyx for the strong post-war woman.
This mix of past and present, of inspiration and innovation, was a classic hallmark of the Cartier style, but underlying everything was an appreciation of proportion and symmetry and a focus on the highest quality. This is why Cartier creations from over a century ago still accord with our understanding of beauty and elegance today, since "these are the characteristics that the discerning taste must find to make it happy," as Rupert Emmerson, one of Cartier London's greatest designers, explained. "It cannot be fooled by the meaningless application of unnecessary twiddly bits which do nothing to emphasise the strength and beauty of correctly proportioned and well-balanced form."
How difficult was it for you to be an objective historian while documenting your ancestors' history?
Francesca Cartier: Well, I was very aware that the letters in the trunk only told one side—or a few sides—of a complex multi-dimensional and inter-generational story, so I tried to meet as many other people connected to the story as I could—from designers to craftsmen to gem dealers to clients—to get a broader perspective. I wanted to understand not just the end product and the glamour, but also how this business was made, and the people behind the scenes because those are the people who my grandfather said really deserved the credit. I have interviewed hundreds of people over the past 15 years. Sadly some of them— like the wonderful designer Alfred Durante who worked for Cartier New York and who recently passed away—are no longer with us, but their accounts will live on, both in The Cartiers, and in the future books that I am planning.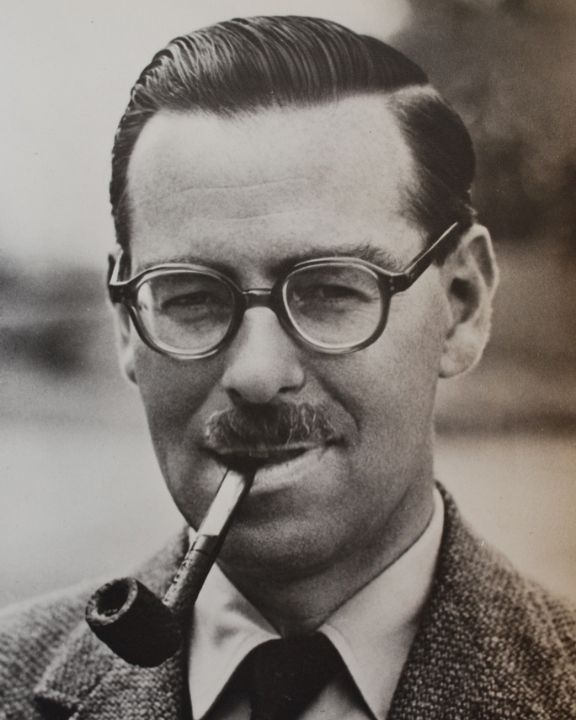 Were there moments when you were bothered by the starkly contrasting (patriarchal) social systems back then?
Francesca Cartier: Well, the more you look behind the scenes, the more you see the importance of the Cartier women too. It's just less obvious, so I tried to draw that out. The wives of the brothers were crucial to their success, and the letters suggest they were largely very happy with their roles. They were supportive to their husbands, but that did not mean they were bored: they were bright, educated women, who lived fulfilled and interesting lives. My great-grandmother Nelly adored her husband, Jacques—he was her second husband and their marriage was a real love match. Through the 1920s and 30s, she travelled with him all over but she also travelled on her own or with a friend—to countries she was fascinated to explore, even if far afield like Egypt.
I also have the sense that the three Cartier brothers were progressive for their time. For example, they hired women into their teams in an era when it was unusual to do so: Miss Winter was a Cartier designer in London by the 1920s, while in Paris, Louis Cartier hired Jeanne Toussaint (she wasn't a designer but she had great influence stylistically—Louis used to say that she had one thing he would never have, the eye of a woman). The Cartier brothers respected talent and hard work, it didn't matter if it was from a woman or a man.
What is your favourite Cartier piece featured in the book, and what's the story behind it?
Francesca Cartier: This is a tricky question. Such is the extent of Cartier's creative output in the 20th century (from the smallest tie-pin to the most extravagant mystery clock) that it changes all the time as I make new discoveries! One piece that's getting a lot of attention at the moment is the Cartier Crash watch—an extremely rare 1967 London Crash made under my grandfather recently sold online for what was the most expensive price ever paid at auction for a vintage Cartier watch: $1.65 million. There are a lot of legends about how the crash watch came about, but in short, it was a product of its era: the swinging 60s, a time of rebellion and nonconformism in London. My grandfather, Jean-Jacques, was passionate about design and rarely without a pencil in hand. In this period, he and his head watch designer experimented with many unusual designs, which were only ever made in very limited numbers. One of these was the Crash, which I talk about more in my book, but for here suffice to say, it was not easy to make to his high standards as the highly irregular shaped-dial made it very hard to tell the time accurately!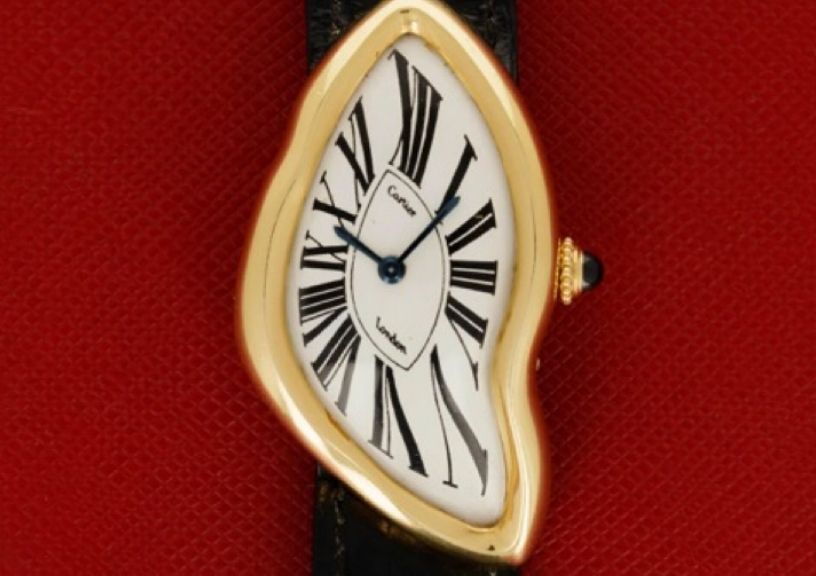 Which client of prominence in the history of Cartier took you most by surprise?
Francesca Cartier: I really enjoyed learning about the Maharaja of Kapurthala, who was an important client but also by all accounts a wonderful man and a progressive ruler who promoted female education, among other things. He was a lover of French architecture (his palace was said to have been modelled on Versailles) and a man of great aesthetic sensibilities. He travelled all over the world and collected beautiful pieces to fill his pink palace. To understand his story in more detail, I did a two-part webinar with his grandson, HH Brigadier Maharaja Sukhjit Singh, and historian Cynthia Meera Frederick.
What is your personal style mantra for accessorising?
Francesca Cartier: My view is 'wear what you love'. Generally, in day-to-day life—basically filled with kids' activities, walking the dog and sitting in front of my laptop researching the next book—I tend to accessorise simply. I never take off my engagement ring, which is very special to me because it was designed by my grandfather after my husband proposed. Around my neck I usually wear a thin gold chain necklace including small pendants given to me on the birth of my children so it reminds me of them, and most mornings I put on my Cartier trinity ring and vintage Tank watch, which somehow seems to look as good now as it did when it was first made many decades ago—it goes with everything!
Francesca Cartier Brickell will be speaking at JLF Soneva Fushi and is the best-seller author of a book about her family, "The Cartiers: The Untold Story of The Family Behind the Jewelry Empire" (published by Ballantine Books).
Related: Books On Beaches: Jaipur Literature Festival Finds A Dreamy Stage At Soneva Fushi, Maldives!