#TravelIsLove: Milind Soman & Ankita Konwar Share How Travel Makes Your Relationship Stronger
Milind Soman and Ankita Konwar are deeply in love with each other. The couple has already held three unique wedding ceremonies, one of them at 'world's end'. While they stand at the opposite ends of the beaches vs. mountains debate, both love to put their running shoes on every time a trail presents itself. They share stories about the oceans they have crossed and the mountains they hope to climb, this Valentine's month.
Produced & Text by Sumeet Keswani
Photographed by Tejas Nerurkar
Assisted by Rehman Ansari, Harish Gamre & Grey Matter Hub
Location: Lonavala
T + L India: What role has travel played in your relationship?
Milind: They say travel broadens the mind—you learn about yourself and the world around you. I believe that when you travel together, you experience things together, you share your perceptions and excitement and learning about many things in life in real time. You grow together.
Ankita: We have been travelling together since the beginning of our relationship. We were in a long-distance relationship, and our schedules were hectic, but we always made time to meet each other in different destinations and I think [that] through these trips we really got to know each other. Otherwise long distance can sometimes strain a relationship, because partners don't get to spend enough time with each other to understand each other's quirks and interests.
T + L India: What kind of destinations do you prefer?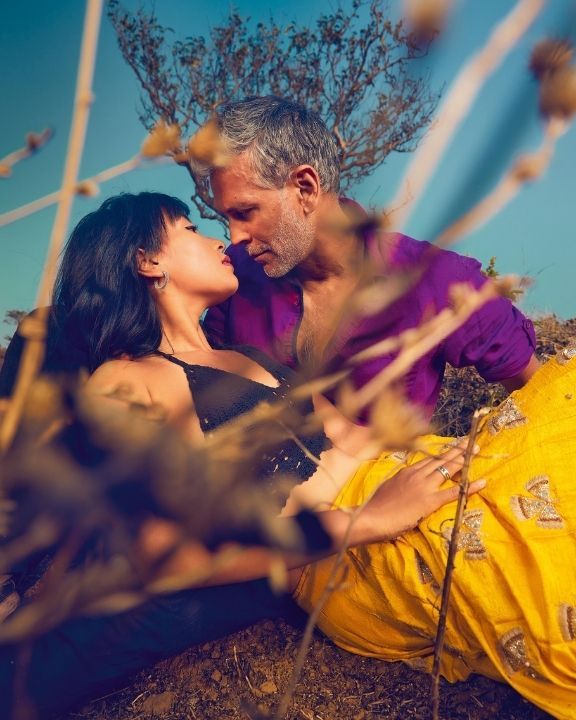 Milind: Ankita loves beaches, and I love mountains. I love swimming, and she loves trekking. It's a great balance. Both of us love the outdoors.
Ankita: I prefer sunny, less crowded beaches, which are quite rare. But together, we like to explore everything that excites us. We usually take turns in choosing our next destination. I have learned to love the cold mountaintops and he enjoys his free dives underwater.
T + L India: What's your favourite thing about travelling with your spouse?
Milind: Everything. I would rather travel with Ankita than anyone else in the world.
Ankita: Milind is so adaptable! Anywhere we go, he just belongs there. He adapts so fast to the local things and manages to inculcate his healthy lifestyle into that new identity. I love that about him. I'm somewhat the same, and I don't know how I would have managed with a partner who wasn't the same way.
T + L India: What was the most memorable trip that you took together? And what made it stand out?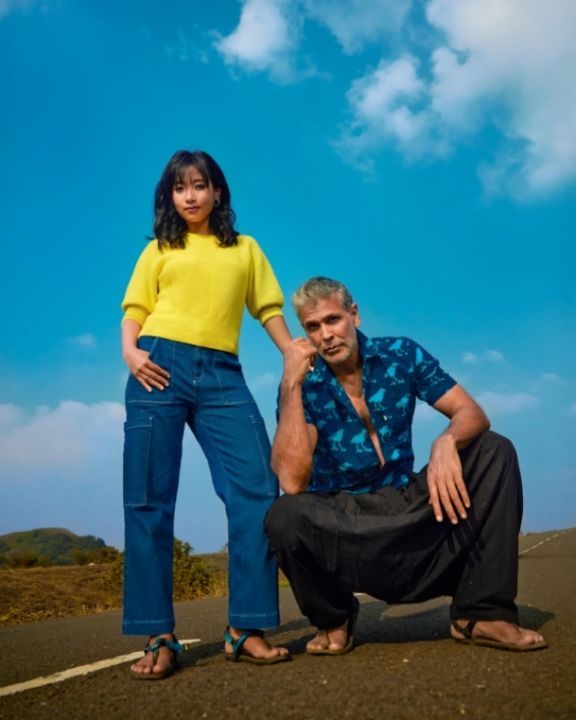 Milind: It has to be El Camino de Santiago: the walk to the cathedral of Santiago de Compostela [in Spain]. We don't really prefer walking—we love to run—but this was a beautiful experience worth repeating. People walk from all over the world to Santiago; we chose to walk from Lisbon, all the way across Portugal, through small towns, cities, forests, [and] farms. It was epic.
Ankita: The most memorable trip will always be [Mount] Kilimanjaro for me. We summited the Uhuru Peak in three and a half days. It's the highest point in Africa. We had so much fun climbing it—just us and the mountains, forests, some craters, and many miles of climb. I celebrated my 28th birthday in a Kibo hut at an altitude of 4,694 metres.
T + L India: We read one of Ankita's posts that said you two got married thrice! Tell us about the settings of these three ceremonies.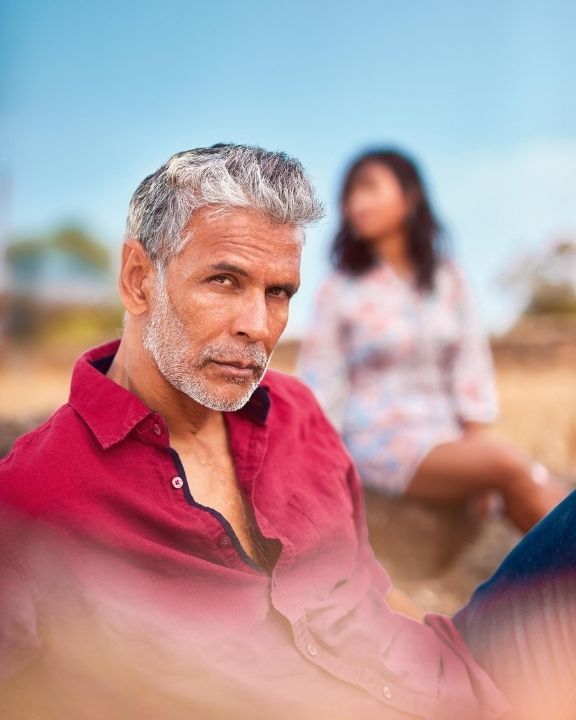 Milind: The first was a Hindu marriage ceremony close to Alibag. It was very pretty and convenient, [at] a place very special to us called Bohemyan Blue Stay. The second was a bit tricky. I had promised Ankita that we would also get married in a church if I could choose the church. I chose Santiago de Compostela in Spain, the destination for thousands of pilgrims for centuries. I had read about it many years ago in one of Paulo Coelho's books, The Pilgrimage. We had to walk more than 20 days to get there. Eventually, we didn't have the ceremony in the church but in a forest in front of a waterfall just outside the city of Santiago, which was even more beautiful. The third was by chance. We learnt about this place by the sea called [Cape] Finisterre—at some distance from Santiago—which literally means 'world's end'. We exchanged special rings engraved with the Latin word Ultreia, which means 'go beyond'.
Ankita: The first one was an amalgamation of Assamese and Maharashtrian cultures. We invited only 60 people, including our families. The ceremonies went on for three days, and at the end, we planted a tree for each guest present. The second one was a barefoot white wedding, which I wanted. We walked over 320 kilometres to get there, and I carried my gown in my backpack throughout the journey. Our families joined us in Spain, and a family member got ordained to officiate our wedding. My sisters-in-law made my tiara and bouquet from wild forest flowers. The third wedding was at Cape Finisterre. We threw away the stones that we carried along the way into the sea, which represented our sufferings in the past, and welcomed a whole new beginning in the place that Romans believed to be the last corner of the earth. (They thought that the earth was flat.)
T + L India: Which are the top places you want to explore together?
Milind: Everywhere. But Alexandria (Egypt), for sure. And Marrakech.
Ankita: Lakshadweep and Khajuraho in India. Alaska, Bahamas, Madagascar, Zanzibar, Elbrus in Russia, and Aconcagua in Argentina are on my list.
T + L India: Milind, you have done the Ironman Triathlon and regularly run long distances with Ankita now. Did she catch the running bug from you?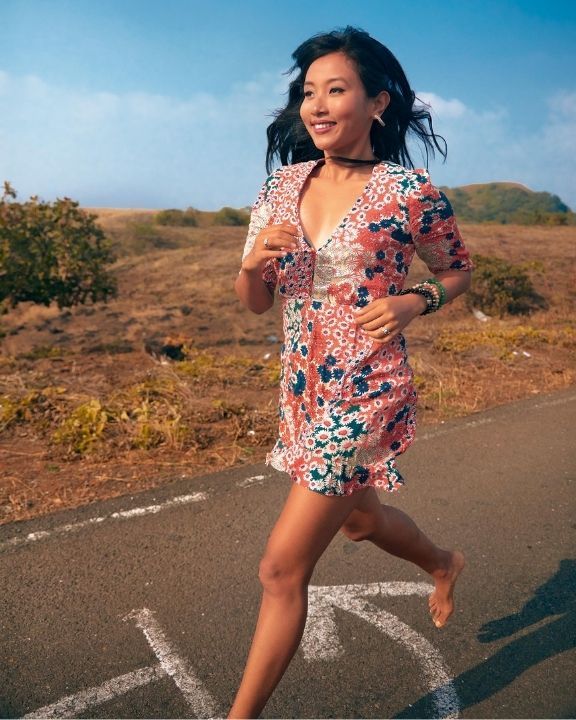 Milind: Ankita was always active, but she really started running after we met, and ran her first full marathon in Athens in 2018. We were there on holiday for my birthday, and a friend told us that the event was in a week. We were scheduled to come back but changed our tickets, begged another friend to get us registered at the last second, did whatever preparation we could, and ran. The route is 42 kilometres from the town of Marathon to the city of Athens, and the run was amazing. We both cried at the finish line.
T + L India: Are there any specific marathons or triathlons you aspire to compete in together?
Milind: All the six majors—Chicago, Berlin, New York, London, Tokyo, and Boston—and so many more. And an Ironman together.
Ankita: We have been participating in marathons around the world together for quite a few years now. I want to participate in the Ironman Triathlon, and Milind will be there as my coach.
T + L India: This year, T+L is all about 'going places with people'. Has there been a memorable trip where the local community defined your travel experience?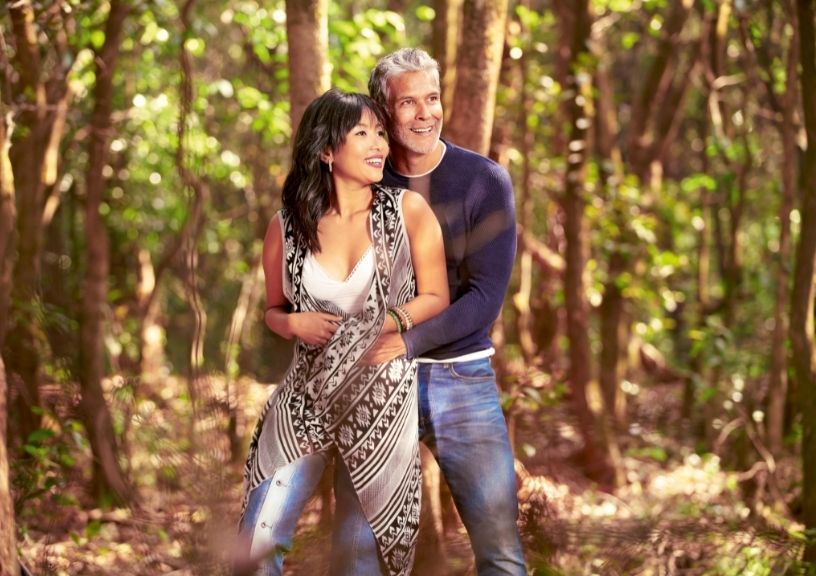 Milind: We usually love the wilderness and don't interact much with other people, but sometimes we are invited by friends from different places and the experience is special. In 2019, a friend, who is also the organiser of the Maldives Marathon, invited us to run the event. We ate at people's homes and hung around places popular with the locals and didn't just stay in one of the resorts the whole time like we would usually do in the Maldives. For a couple of years, I was the curator of Indian films at the film festival on La Réunion, so I was able to experience the fascinating culture of that French island from close quarters.
Ankita: Japan was definitely it for me. The whole place is like a paradise on earth. And there's so much to learn from the people. They never break a single traffic rule, they always respect their elders, they respect nature, they respect each other's space, no one talks loudly on the phone in the metro, they are extremely polite and never refuse to help, they keep the streets clean—Tokyo doesn't have a single waste bin and it's still super clean because everyone carries their trash home with them! I wish I could be a little more like them.
T + L India: A place that you most associate with love?
Milind: Paris, since I was a child. You can feel it in the air. I would love to go there with Ankita. Otherwise, every place we have visited together in the last eight years is a place of love.
Ankita: Tromsø, Norway.
T + L India: Your top five romantic destination recommendations?
Milind: Paris, Maldives, Zanzibar, the forests of the Sahyadris, any mountain peak above 15,000 feet (4,572 metres).
Ankita: Tromsø, Maui, Maldives, Vermont (especially in autumn), Kawaguchiko.
Related: Plan Your Dream Honeymoon At These Romantic Indian Destinations