Women On The March: Author Karuna Ezara Parikh On How Travel Influences Her Writing
Spoken word artist, former TV anchor, screenwriter, model, author, and activist— Karuna Ezara Parikh dons many hats. In a freewheeling conversation with Travel + Leisure India & South Asia, the author gets candid about her writing career, travel inspirations, online trolls, and favourite bookstores around the world. By Bayar Jain
T+L India: What sparked your interest in writing?
Karuna Ezara Parikh: I grew up in a house full of books, with a mother who is a writer and a father who revered the written word. I'm not sure if that's what pushed me towards wanting to be a writer, but I always found great solace in both reading and writing. I cannot recall a time since childhood when I didn't carry a book in my bag. I remember we had many rules surrounding [watching] television, but none when it came to reading. We were taken to libraries and bookstores where we could choose books each weekend.
T+L India: Which writers have inspired you? Karuna Ezara Parikh: I love writers who play with language. Tom Robbins, [Salman] Rushdie, Nadeem Aslam, and recently The Overstory [by Richard Powers] did that for me. Of late, I'm really enjoying women writing about their lives—Patti Smith, Rebecca Solnit, Deborah Levy, and Ann Patchett. I actually grew up on a diet of Beatnik writing, rock and roll memoirs, and poetry.
T+L India: Do you adapt your writing to suit your online and offline audiences?
Karuna Ezara Parikh: I used to, but I no longer do. I think being published as a poet changed that for me. I used to feel [that] I must not share long poems or work that was 'too serious' on Instagram because the response wouldn't be great. But over time, I found that that's exactly what makes social media quite a boring, shallow place. I share what I feel like now. Yes, sometimes the response is subdued, because the work demands more from an audience and we don't always want to give more of ourselves on social media. But still, sharing this way is truer to who I am.
T+L India: Your first novel, The Heart Asks Pleasure First, is based in Wales. What's your connection with the country and why did you choose to set the narrative against that backdrop?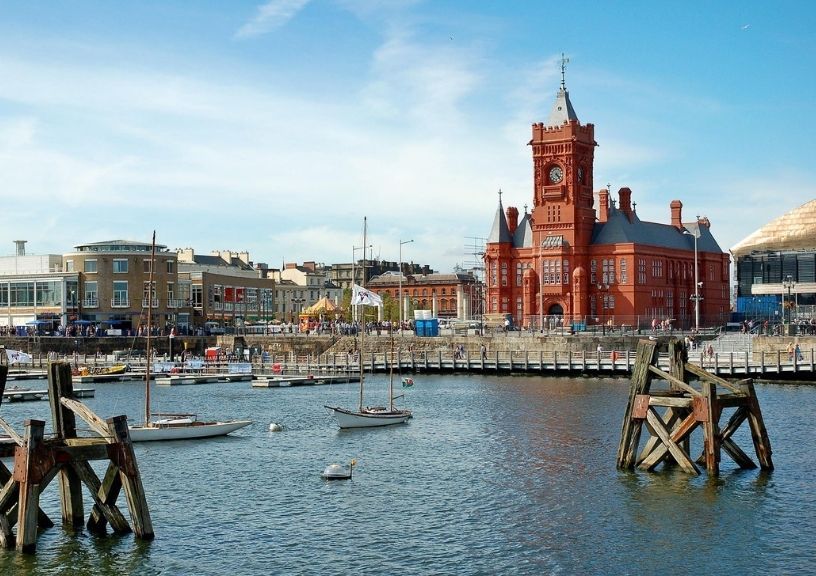 Karuna Ezara Parikh: I went to university in Cardiff, and I found Wales [to be] a beautiful country. The people are as warm as the weather is icy. There is a great amount of culture brewing, and the land has a mystical quality. I chose Cardiff because, ironically, it had to be a city away from India or Pakistan, for the two main characters to be able to encounter each other. Also, I needed the world to be authentic—the road names, the geography of the book, the way the wind whistles past a character's ears or what flowers might grow in the summer, the location of the park, and where the imaginary dance school might be.
T+L India: What, according to you, are the biggest challenges female authors face in publishing in India?
Karuna Ezara Parikh: For me, one of the biggest challenges has been the tendency of men to not take my work seriously. My novel is a deeply political work with roots in the Partition. It examines the effects of September 11 on Indo-Pak as well as Hindu-Muslim relations. But I've noticed men love to slate it simply as "a love story," which feels quite condescending. [The same is true for] my poetry as well. Most women who read it, write to me about how it echoes their journeys, but men review it as lacking. At this point, I am not so upset by it as amused, but it is problematic.
T+L India: You're known to be vocal about social, political, and environmental issues. How do you deal with online trolls?
Karuna Ezara Parikh: If people are willing to have a healthy discussion, I'm always keen to hear different narratives and ideas. Unfortunately, that's quite rare, and mostly there's just a lot of name calling. I spend less and less time on social media, and don't really pay attention to it. I used to block people, but now I simply leave their comments visible for everyone to see.
T+L India: In what ways has travelling influenced you and your narratives?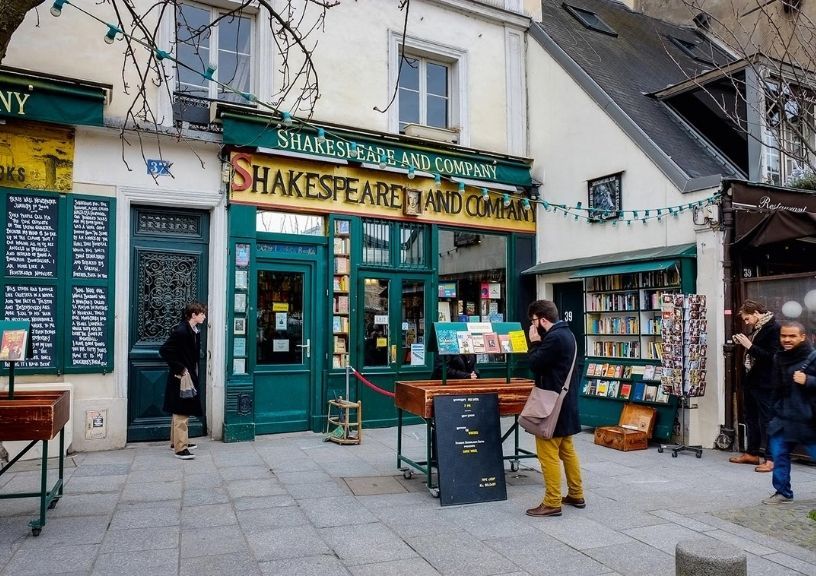 Karuna Ezara Parikh: I think it helped me understand how very vast the world is, and also how very small; how many, many ideas co-exist on this planet, and also how homogenous we can be despite that. The one thing it has done is unbind me from the idea of writing only about Indians in India. While there is nothing wrong with that, and many writers do it beautifully, my lived experience has been so global. And so, when I'm dreaming up my characters and their stories, I think that is reflected in them.
T+L India: Which are your favourite bookstores in India and abroad?
Karuna Ezara Parikh: In Delhi, I turn to BahriSons, because they're just so ridiculously well-stocked, and Midland in Aurobindo Market for browsing and finding surprises. I still miss Fact & Fiction with an ache. In Kolkata, I love Earthcare Books for [its] character and magic. In Bengaluru, I would always end up at Blossoms, but I am eager to visit Champaca Books now that travel feels a tad safer.
I have so many favourites abroad. The ones I'm most eager to visit, though, are Parnassus Books in Nashville, Waterstones in Bradford, and Shakespeare and Company in Paris.
Quick Picks:
CURRENTLY READING
Bird by Bird by Anne Lamott— it's a great book on writing, and I recommend it for anyone who has ever struggled with writing at all.
BUCKET-LIST DESTINATIONS
Spiti Valley, Morocco, Uzbekistan, Mexico, and the Galápagos Islands. But my heart wants to visit my grandmother in Germany first.
Related: Women On The March: Actor Sanjana Sanghi Talks About The Time She Felt Liberated In Bhutan