Loved Alanna Pandey & Ivor McCray's Wedding Decor? Designer Ambika Gupta Gives More Deets
With a passion for design and immense love for travelling, Ambika Gupta, the founder of The A-Cube Project, gets inspired from different cultures and landscapes to create bespoke wedding designs deeply rooted in personal stories — including the recent magical setup for Alanna Panday and Ivor McCray's wedding that has taken the internet by storm. In an exclusive interview with Travel+Leisure India & South Asia, the wedding designer shares her inspirations, favourite wedding destinations, and more.
Excerpts from the interview with wedding designer Ambika Gupta:
T+L India: Tell us about The A-Cube Project and how it all started.
Ambika Gupta: Last year marked our 10th anniversary as a design house, which started in May 2012. It all began with me moving to Chennai after completing college. After observing a major gap between how events were being executed and what the industry required, I started this journey at a relative's event. I executed it solely from [getting contacts through] Just Dial (a yellow pages local search engine) without knowing anyone in the city or the local language. I then posted pictures of the event on Facebook, which gained a lot of popularity. Soon after, I received my first event from a friend, and through word of mouth, we began receiving events from other friends and their companies. There has been no looking back from thereon.
In 2015 and 2016, our company evolved from an event management to a planning and design house. Today, we house a team of 15 people. Our team includes in-house graphic designers, social media managers, architects, and interior designers. We now work as an architectural design house that plans and designs events across the world. The A-Cube Project has become one of the top names in the design space, and I am very proud of our team for taking it from Chennai to pan-India and abroad.
T+L India: Growing up, did you always love weddings?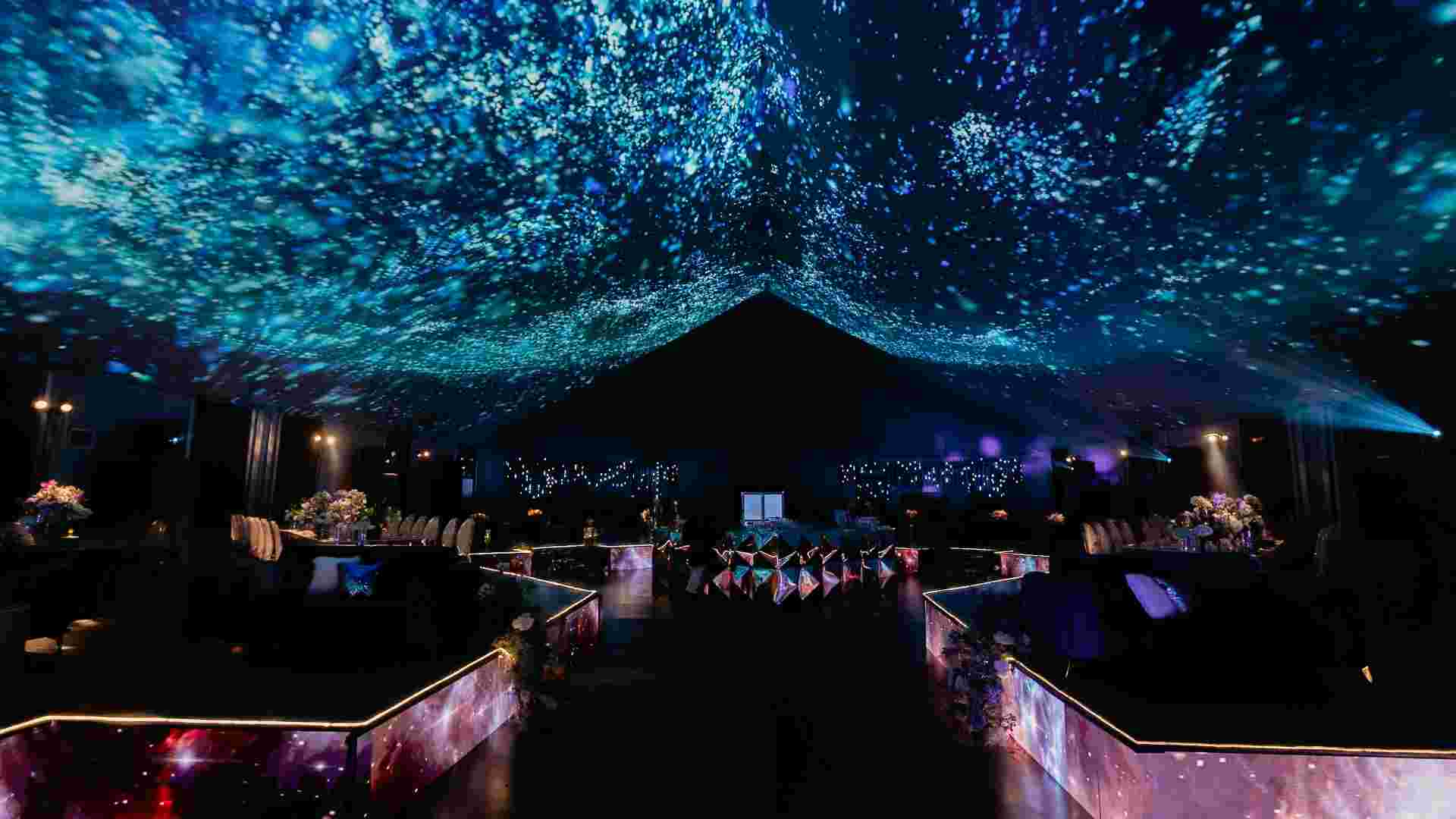 Ambika Gupta: Being in an environment full of laughter and family emotions has always connected me strongly to weddings and functions. But even in my wildest dreams, I never thought that I would be designing weddings! I come from a media background — including my family — so I always knew I would end up in this space. Although my parents wanted me to be an engineer or an IAS officer, because of which I studied science and biotech engineering in Chennai, I put my foot down during recruitments. I realised I wanted to do something creative so I did my postgraduation in Journalism and Mass Communication from Xavier [Institute of Mass Communications] in Mumbai. It was during a tiny module on events that I first went to a hotel and understood the layout. Something just clicked for me.
After working as a director and assistant director in ads and TV, I started The A-Cube Project and began doing events. Looking back, I remember being glued to home improvement shows on TV. At that moment, I didn't know that [designing] would become a passion for me later on. Maybe somewhere I did want to pursue this.
T+L India: What is your favorite part of designing a wedding?
Ambika Gupta: For me, it's all about the people – whether it's my team or the couple getting married. As a people person, the first thing that intrigues me is the design language of the person I'm sitting with. It's fascinating to understand how we evolve into different human beings based on the way we are raised, the kind of exposure we have had, and the places we have travelled to. We use all of those signals and cues to develop their design, so it reflects their personality.
Next would be the process of the design and the actual production to see things come to reality. The gratification that design brings, especially in events, is instant. The timelines we work on is typically between four to five months, and when you have a client say that you made their day special, it makes all the sleepless nights and hard work worth it. So, for me, it's all about the three P's: people, process, and production.
T+L India: You recently designed the wedding of Alanna Panday and Ivor McCray. Could you tell us about the inspiration behind the design?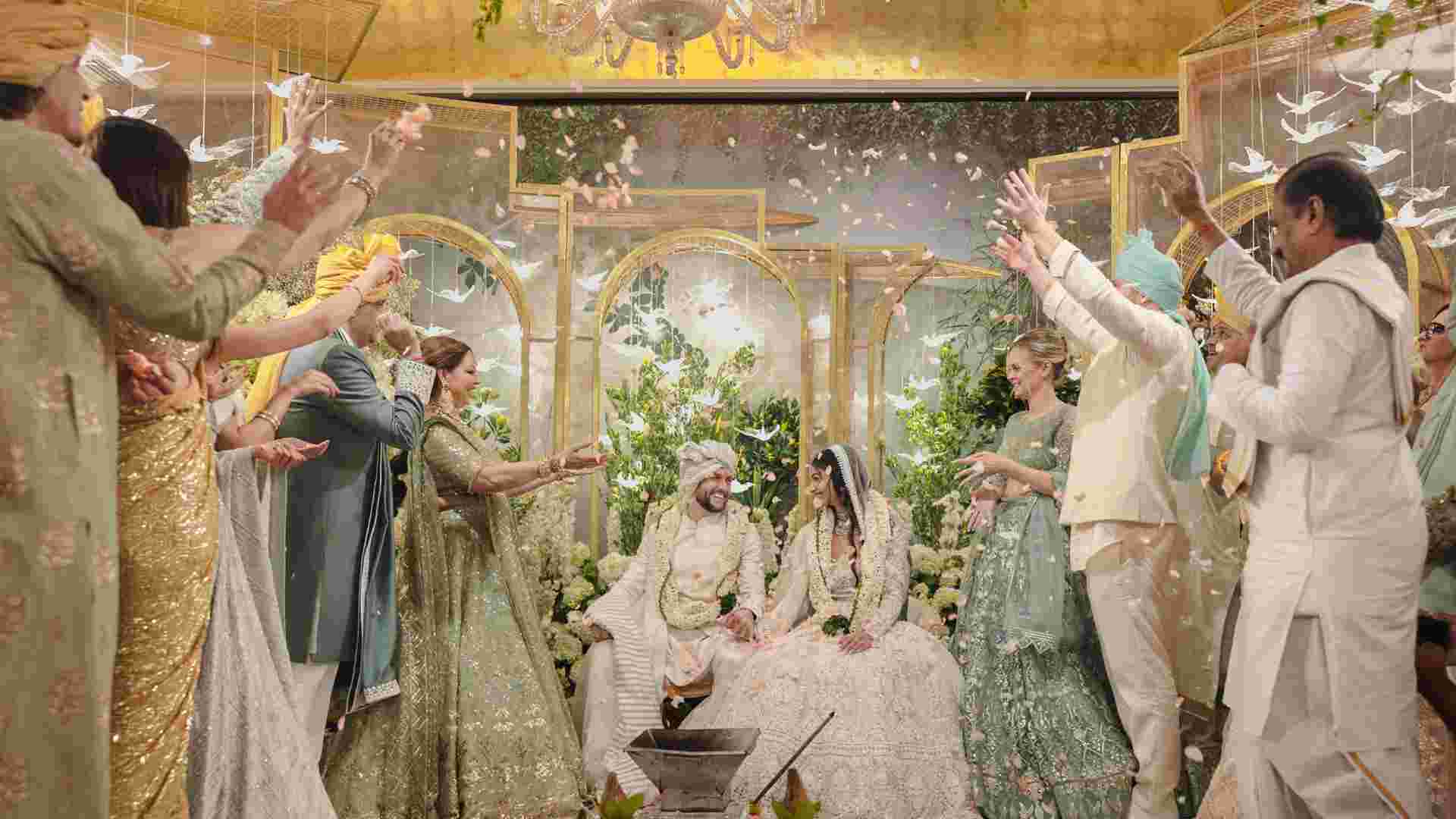 Ambika Gupta: Alanna and Ivor are rooted in their love for each other and their families. When I met them, I followed the same process we always do for any couple. We had them individually fill out a questionnaire to understand their personalities, color palettes, likes, dislikes, and favorite travel destinations. During these discussions, Alanna expressed her love for travel and wanted it to be a part of their wedding. We took in her request, and Italy came up as one of their favorite destinations. They also love everything organic and sustainable, so we came up with the Italian farmer's market concept. We developed their house into a space that mimicked Italian streets and brought out the cuteness of how their kitchens were kept. We even had a Gelato cart!
When it came to designing the wedding, it was based on the couple's Instagram feed and personalities. Alanna's Instagram feed is very vintage in terms of its color palette, and while spending time with her I instantly knew that she has her heart set on old charm and vintage thing. That's how we developed a deconstructed Roman ruin.
We even created deconstructed arches that represented the Roman Colosseum for the mandap. I wanted it to look fairytale-like and make the small ballroom appear bigger. We used acrylic to make it lighter to the eye and combined their love for greens and everything earthy to bring their architectural preferences to life.
T+L India: How did you incorporate Alanna Panday and Ivor McCray's wedding ideas while maintaining your design sensibilities?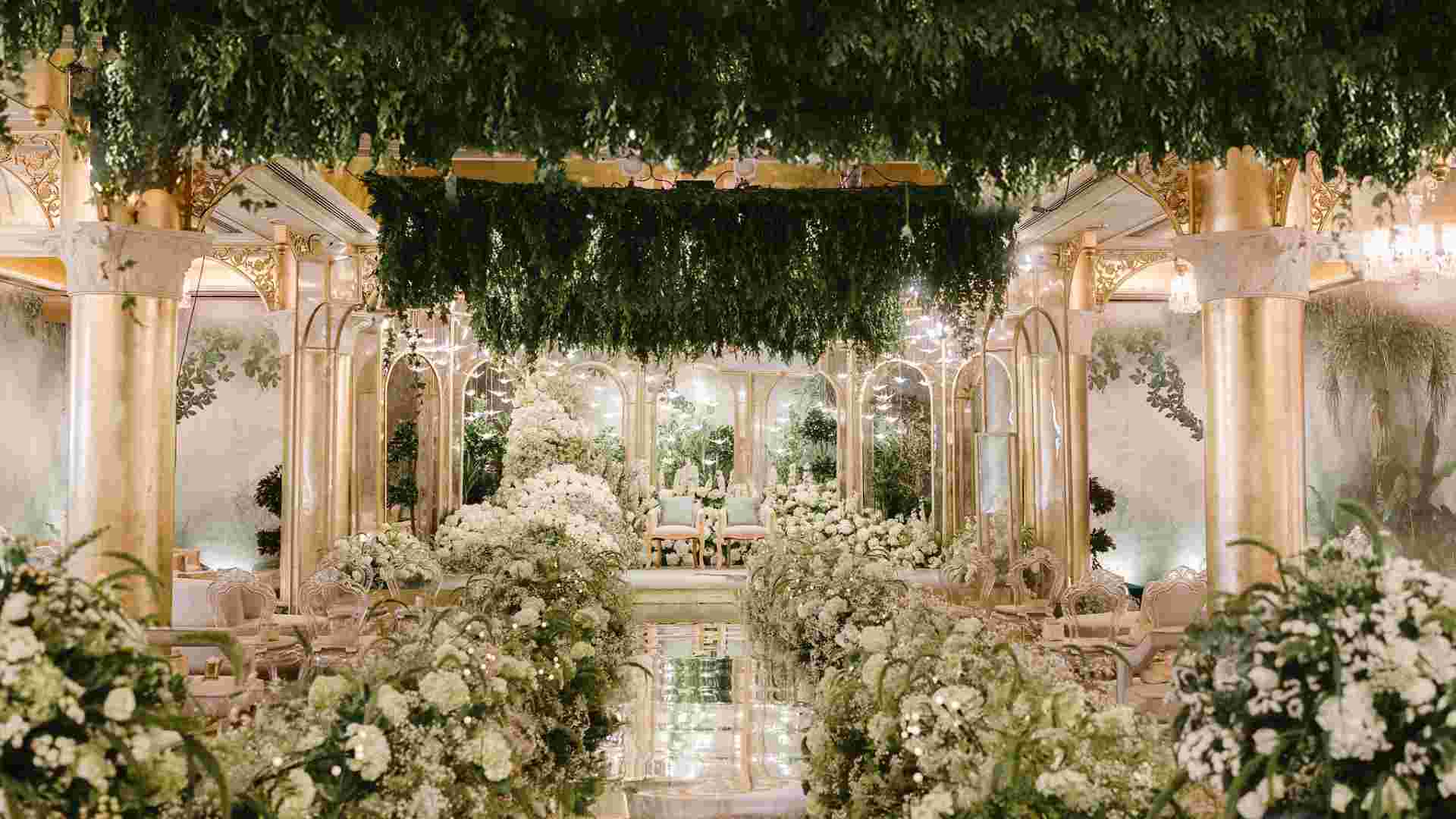 Ambika Gupta: The key to creating the best weddings is when couples trust us the most. When we know they have an aesthetic sense, it inspires us to work our magic. For me, it was a seamless process working with Alanna and Ivor. We never had opposing ideas, and they knew I was passionate about the project. We were driven by each other's energy and ended up creating a fantastic wedding. Deanne, Alanna's mom, was also involved in the planning, and we spent nine months discussing everything–from color palettes to Alanna's outfit. It was mutual respect — they respected me as a designer, and I respected Alanna's aesthetic sense as a blogger. I listened carefully to her inputs, knowing it was just as important as mine. It all resulted in a balanced and beautiful wedding.
T+L India: What was your favorite memory from their wedding?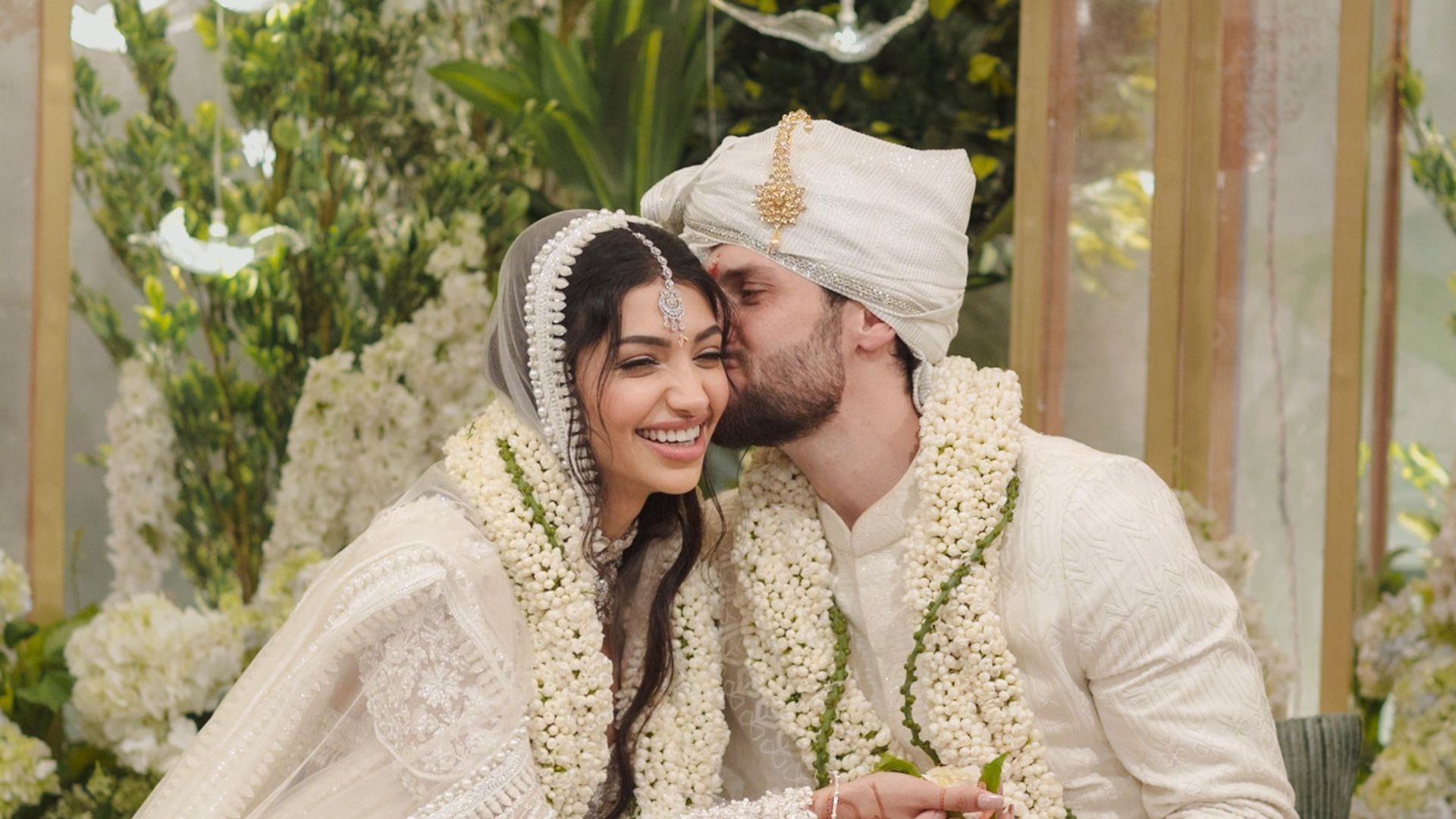 Ambika Gupta: I recently watched the video that they posted on their YouTube channel. At the time, I was in Istanbul with my team. I remember going to the farmer's market [in Istanbul] with my team, and as I looked around, everything just brought tears to my eyes.
For me, when I see the bride walk in on the actual day of the wedding, and everyone is smiling and appreciating everything, I feel joyous. At that moment, all the stress and endless calls disappear, and I feel truly alive. I feel that I have a purpose on this Earth because I was instrumental in creating unforgettable memories for someone. Even after I'm gone, they will always remember me, my team, and the work we did. That's why I do what I do.
T+L India: How does travel inspire you as a designer?
Ambika Gupta: Travel has really broadened my perspective and opened up my mind. I think for a creative person, you hit a creative block very soon, and the process can get really emotionally exhausting. Travel transcends you. It opens your mind to different possibilities, architecture, people, and their stories. For me, travel is about understanding different cultures, observing unique styles of dressing, and immersing myself in diverse customs. All of these experiences have influenced my design sensibilities and helped me evolve as a designer.
T+L India: Which have been the most enchanting locations you've planned weddings in?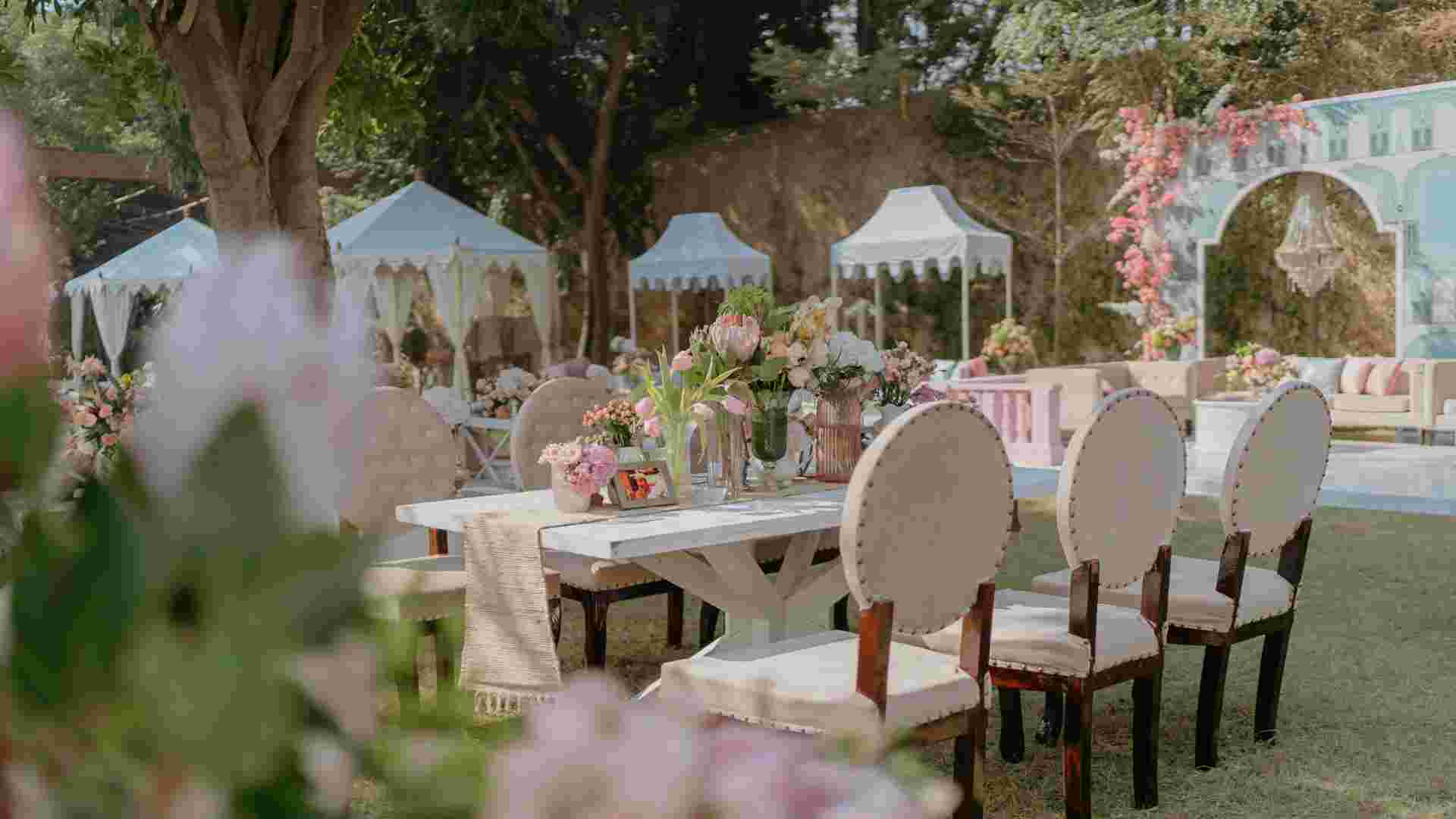 Ambika Gupta: One of the most stunning destinations is Lujo Bodrum in Turkey, where I am currently working on a wedding. Another wedding that I really loved was in Belgrade, Serbia at the Belgrade Fortress.
In India, I loved planning weddings in Coorg and Pondicherry. Pondicherry is a beautiful place and holds a very special place in my heart because that was one of the first places that I travelled to when I was in college in Chennai. I also find joy in finding new places in Rajasthan.
Last year, I planned a wedding in Nepal at The Dwarika's Hotel, which is a heritage hotel. It was beautiful. The hotel itself is stunning, and we were given special permission to hold the wedding there, which was themed around A Midsummer Night's Dream. It's always thrilling to travel to remote places and bring my design ideas to different parts of the world.
T+L India: What are your top recommendations for international and domestic wedding locations?
Ambika Gupta: For international locations, I would recommend Italy, UAE, and the Gulf. I think Turkey is amazing too because it's very well-developed for Indian weddings. When you have beautiful outdoor scenery, it can make your life as a designer five times easier. Such a space becomes an inspiration in itself, and designing feels effortless.
I love offbeat destinations, and my favorites for domestic locations are Kerala, Mysore, Coorg, Dehradun, and Kashmir. And, of course, Rajasthan boasts of magnificent palatial architecture–from Jodhpur and Jaisalmer to Bikaner and Jaipur. This region is home to some of the most stunning properties one can find.
Related: Raabta Studios Gets Candid About Capturing Maanvi Gagroo And Kumar Varun's Wedding