#WhyWeLoveIndia: Here's How Sophie Hartman Is Raising INR 15 Lakh For Struggling Rural Families In India
Founder of Holidays In Rural India, Sophie Hartman has spent many memorable days coddled in the warm embrace of the country. In the midst of the pandemic, she made two trips to chart a cycling route around a national park and is raising funds for struggling families. Text by Sophie Hartman
Walking and cycling through the villages and rolling countryside along the Chhattisgarh and Madhya Pradesh borders have been among the most extraordinary privileges of my work. I feel incredibly lucky to have been able to share with guests the warm hospitality that has been shown to us; the pulling out of a charpoy in someone's courtyard and offers of tea; the giggling troupes of schoolchildren waving us on our way; the punctures mended, and bicycle tyres pumped. Passing through places using one's own two feet, be they walking or peddling, makes the great gulf between a wealthy foreigner and low-income farming families a tiny bit less stark than if one rolls up in a big shiny car. Though a bemused 'Aapki gaadi kahaan hai?' ('Where's your car?') is an oft-heard cry.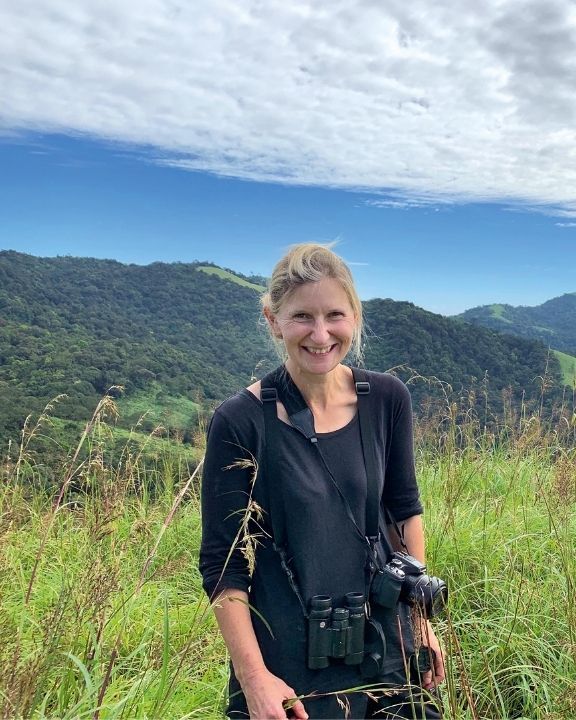 Planning these holidays, though, has never been entirely straightforward. I've been adamant that any multi-day excursions on foot or by bicycle should include visits to, and an element of fundraising for, villages supported by Frank Water (frankwater.com), the charity for which I am an ambassador. Arranging expeditions like this, which require a fair bit of backup, in an area with limited infrastructure, and with a charitable focus, hasn't been easy. Working with partners in India who have a similar vision and outlook is the key. And a dream partnership has recently fallen into place.
Jehan and Katie Bhujwala run Shergarh Tented Camp, a few kilometres from Mukki Gate at the southern end of Kanha National Park—and just a three-hour drive from my former base in Chhattisgarh. I've been sending guests to Katie and Jehan ever since I tumbled into the Indian travel business in the late noughties. Shergarh is a place that looks as if it has grown out of, rather than been planted upon, the land in which it sits.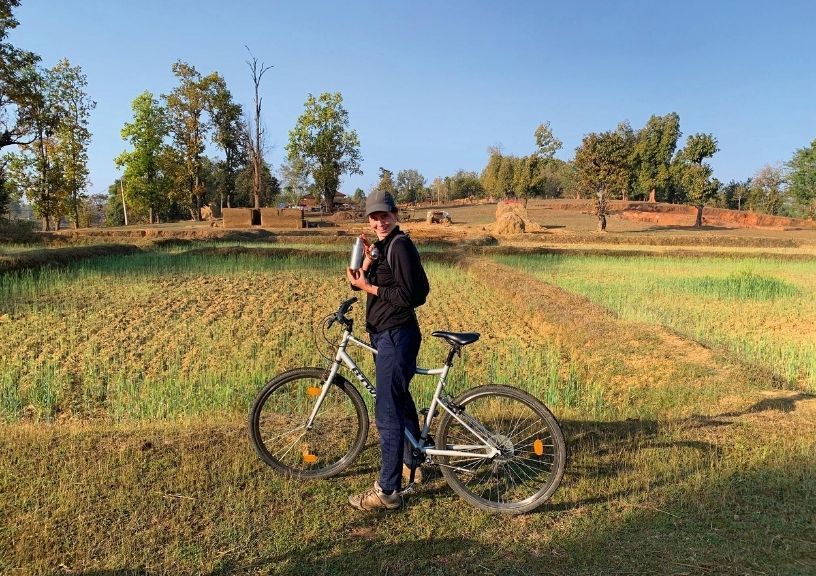 Jehan and Katie, and I, had tried to get more adventurous multi-day cycling trips established, all three of us knowing that there was a lot to see in this area beyond the wonders of the national park. Every excursion involved a huge amount of effort, and we wanted to get something together that could be repeated without making endless new connections and plans.
Plans were stymied by you-know-what, but in November 2020 India opened up again to business-visa holders. Four days later, a negative PCR test report in hand, I was flying from Toulouse to Delhi, then on to Raipur, and was soon feeling that prickle of excitement as the car climbed the ghats that lift one up into the Maikal Hills. The day after that, Katie and I were on our bicycles peddling through the Gond and Baiga villages, stopping for chats with people in our equally dreadful, but just about comprehensible, Hindi, and bemoaning our lack of padded cycling trousers as our bottoms took the brunt of the bumpy roads. With the pooling of knowledge, we covered around 500 kilometres over two trips and mapped out a 300-kilometre route that circles the national park.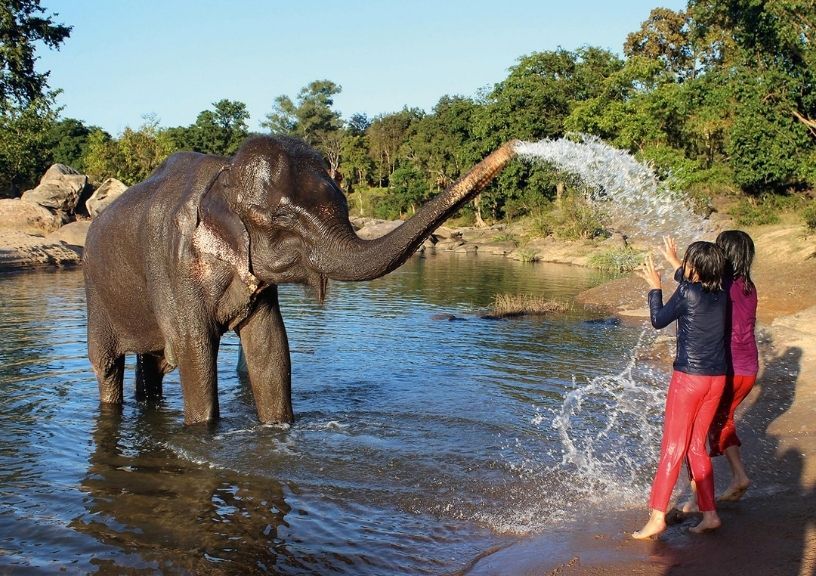 The route includes a day spent walking with team members from Frank Water's partners Samerth, where guests will see the impact of their work in water and sanitation projects in hard-to-reach villages. Accommodation ranges from simple lodges in the less tourist-frequented parts, to the delightful Kipling Camp at Kisli, and the luxurious Bagh Villas in Baherakhar. We have a team of guests lined up and waiting, the first a group of eight who will be riding to fundraise INR 15 lakh for Frank Water. We've also got a walking route set up, meaning non-cycling guests can visit Frank-supported villages just across the border in Chhattisgarh.
Everything is on pause while the world recovers, and it may be a little while before we are able to welcome foreign guests. As we wait for life to return to something we knew as normal, many people in rural India are struggling very badly indeed. We all know that families have lost income due to lockdown and to the illness and death of wage earners. I was shocked to discover in a Frank meeting that even access to water has become a problem as infrastructure wears out and panchayat funds get diverted to COVID-related crises. I've set myself a small challenge and am running every day for 100 days in an attempt to reach a fundraising goal of £5,000. I'm running between two and six kilometres a day, as this is the average distance women walk in rural India if they don't have piped water close to their homes.
Related: #WhyWeLoveIndia: Chef Gary Mehigan Reveals His Favourite Restaurants In India