Prajakta Koli, digitally popular as 'Mostly Sane', does not come from a family of actors or superstars. But one could reckon that being in front of the camera is what this Mumbai girl was born for. From an aspiring radio jockey at 13 to a phenomenal social media star through her mid-20s and a budding Bollywood actor at 28, she has constantly been on the march.
Produced by Rashima Nagpal
Marketing Ishika Laul
Photographed by Gorkey Patwal
Styled by Shreeja Rajgopal
Assistant stylist Pooja Gulabani
Hair & Makeup by Manasi Mulherkar
Videos shot by Prathamesh Kumbhare
Videos edited by Aditya Mehrotra
Artist's publicity Dream Hustle Media
Artist's management One Digital Entertainment
Location Joshi House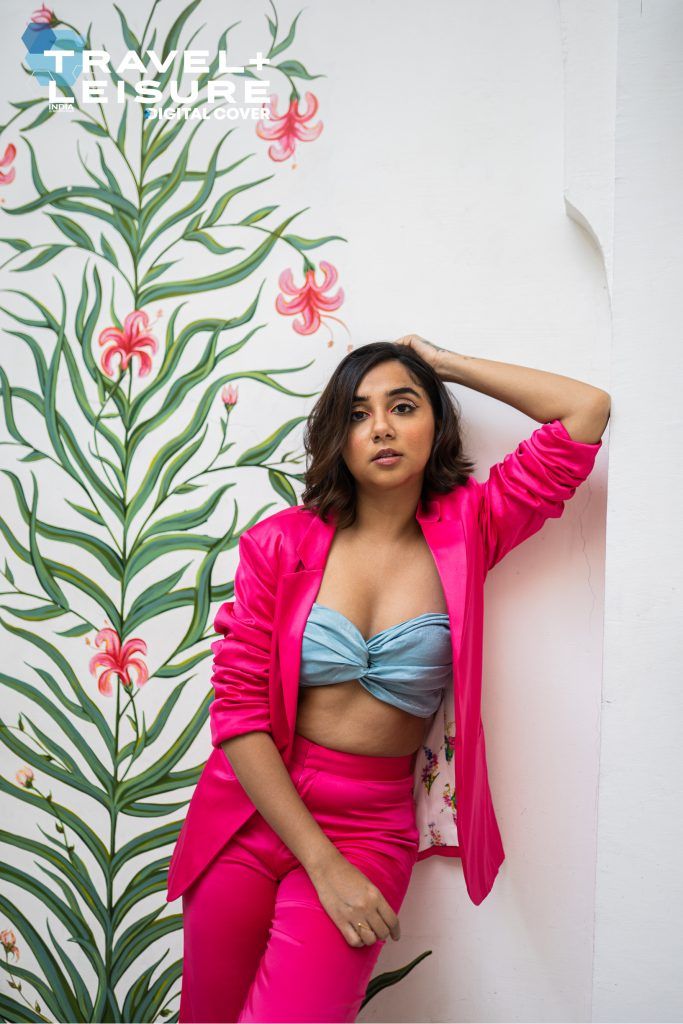 1.
What does being an influencer mean to you? 
When I started off, influencer wasn't really a term and I always looked at myself as a content creator, as a performer. So, for me, it just means somebody who has a reach and impact, a responsibility. This is what I like to look at it as.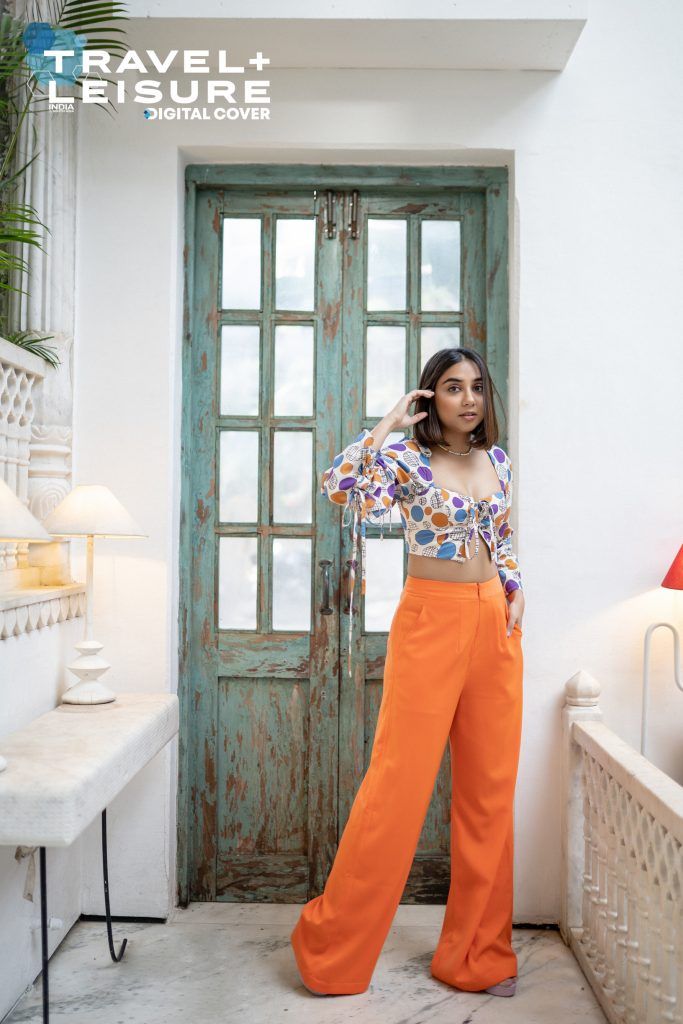 2.
Would the 13-year-old Prajakta dream about the kind of woman she could become one day?
When I was younger, I would constantly dream of how I would be when I'm in my 20s. Back then I thought that I'd probably get married when I'm 22-23 because that's how I saw my parents live their lives. But I knew that I would be doing something in the field of entertainment. I knew that I would be happy. And I'm very happy that I'm living up to her expectations so far. 
3.
Over the years, making content, what do you think has worked for you? And what hasn't?
For me, every time it's been a relatable piece of content that has come from my daily life, my real life, it has always worked for me. I always say this, that the comedy in my videos actually come from the relatability of it and less from the humour of it. I don't think I'm a comedian. I don't think I am "haha funny", I'm more of a "Oh my god, that-happens-to-me-too kind of funny." So there are weeks when I feel like I have this mad, mad job of mine figured out. Whenever I've tried to be someone else or put a filter on, it hasn't worked for me.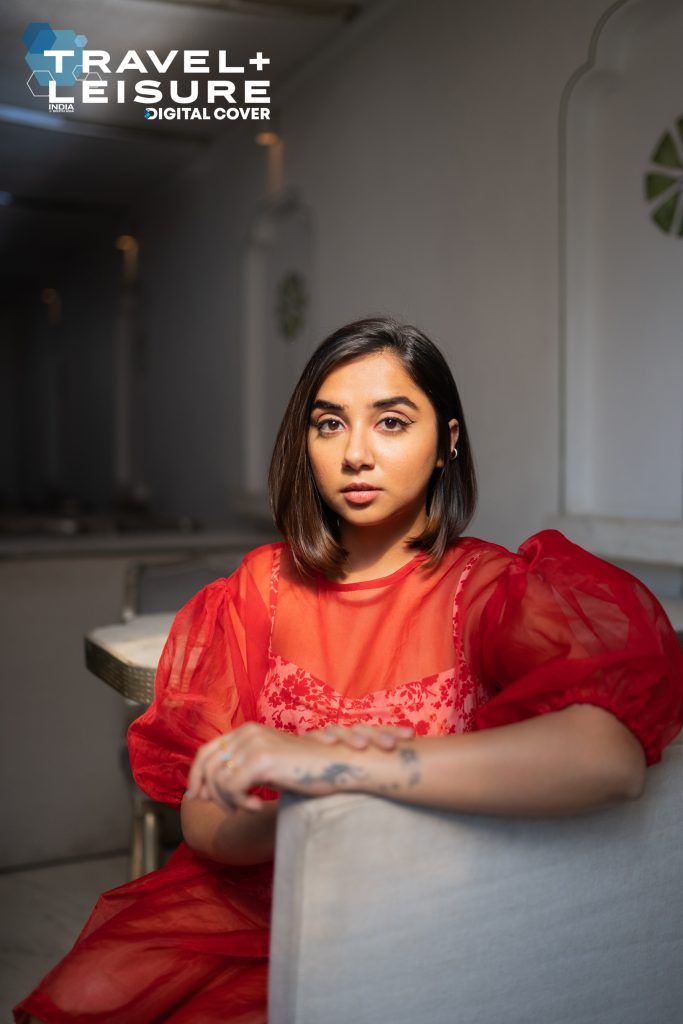 4.
A milestone or turning point that really changed things for you, for the better?
In 2018, when I did a meet and greet session with my viewers, we were prepared to have about 500 to 600 people. But we got close to 10,000 registrations and about 8,000 people showed up. That opened my eyes to the kind of audience that had grown on my channel, and the kind of relationship I had [developed] with my audience. That was quite a turning point.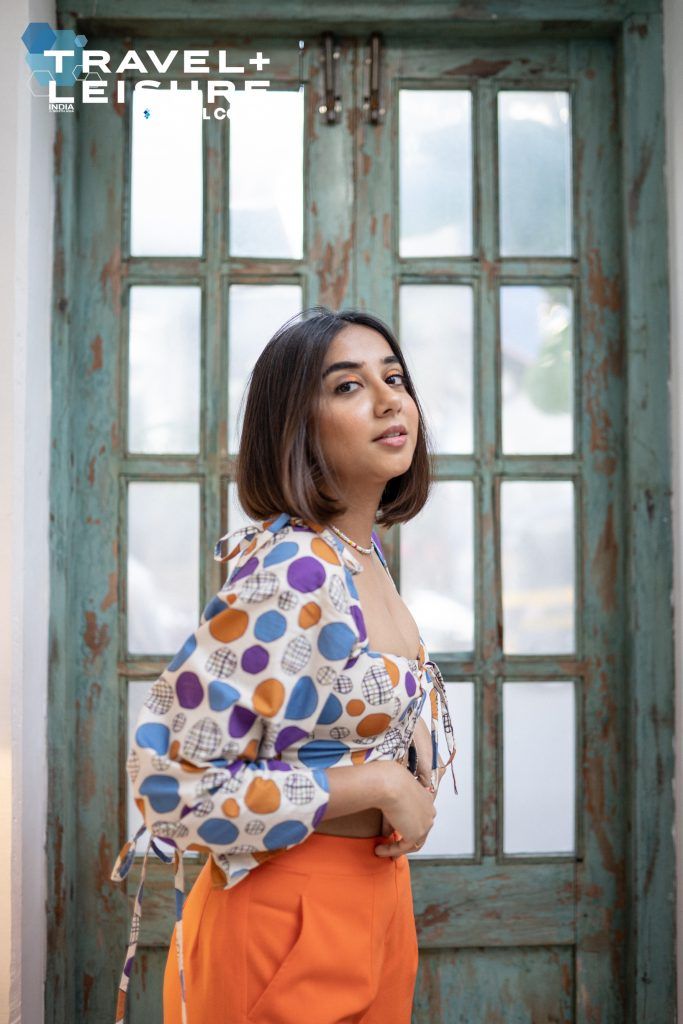 5.
When you started making videos, were you clear that you'd want to try mainstream acting too?  
I used to do theatre professionally. I've always loved acting and I think one of my favourite parts of my job when I started creating content was that I get to be on camera and that I get to act and I get to perform. So, yeah, I've always wanted to be an actor too. 
6.
What was your first paycheck about? 
My first paycheck was ₹250 for my first ever Marathi play that I did back in 2011. 
7.
In your career so far, you've had a variety of accomplishments. What is it that you're most proud of? 
Each one of them has been so different from one another. I really can't pick one. But if I had to, then it would have to be shooting with Michelle Obama.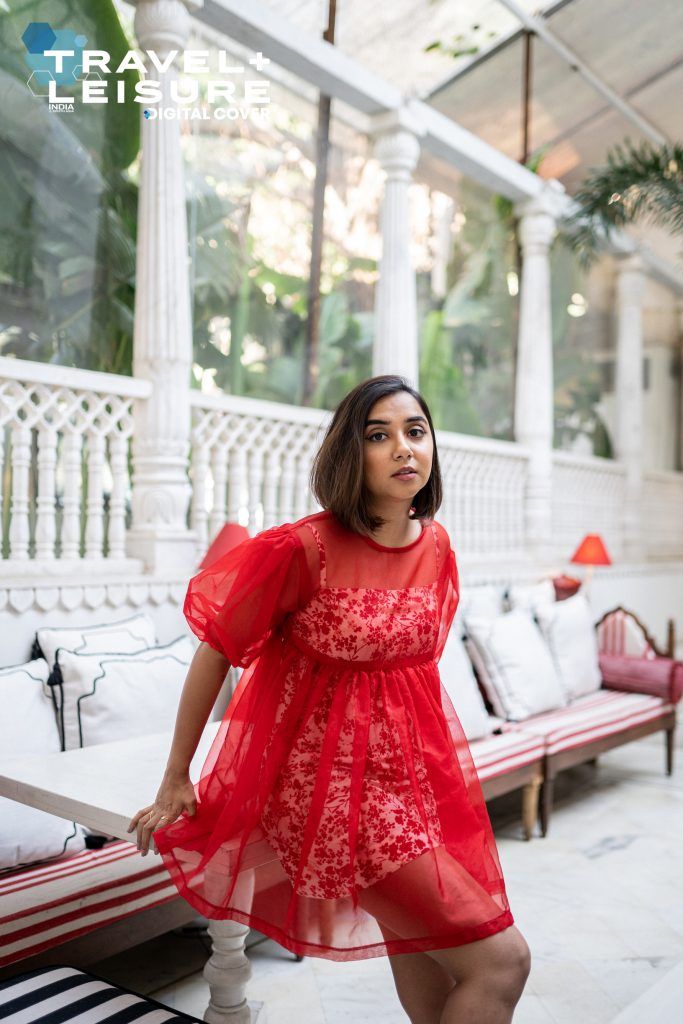 8.
What are the perks and perils of being famous? 
Honestly, I think there are no perils. I've been very clear about how much of my life I want to share. I knew exactly what I was getting into, so I enjoy every bit of it. I absolutely love running into my viewers when I'm outside at the mall, at a restaurant, at the movie theater, everywhere. When I travel, one of my favourite things is to see if I can find time and meet my viewers. The only thing that makes me a little bit uncomfortable is when people (fans) come home!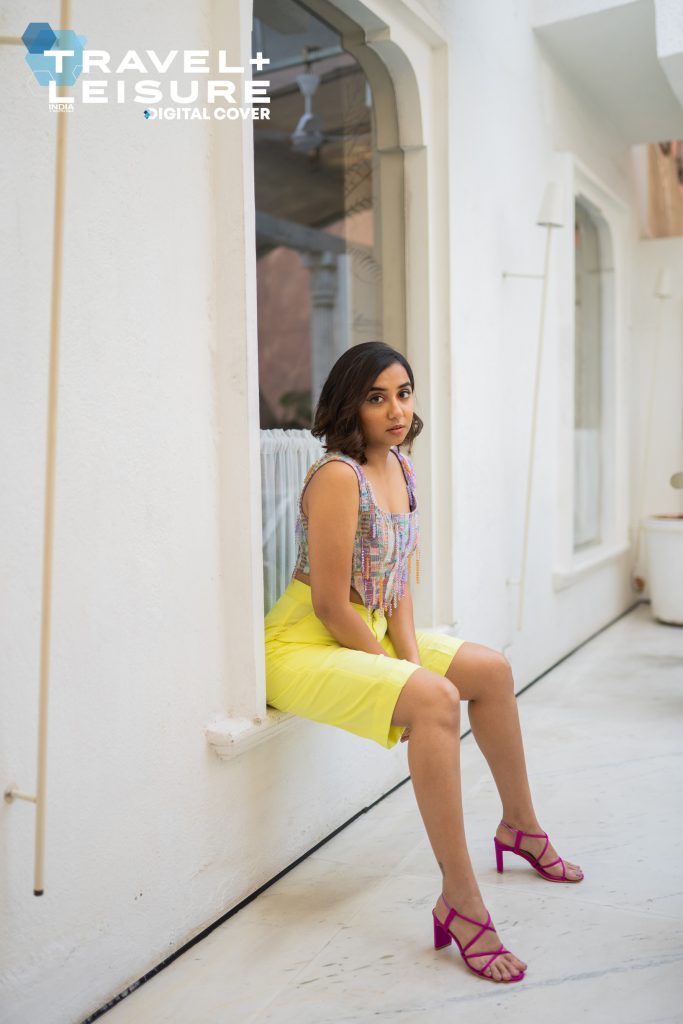 9.
How do you handle criticism?
I actually appreciate it. I have a team that's very, very critical of my performance and of everything that I do. They're very, very honest with me, so I welcome criticism. It has always helped me grow. I'm always looking for it. I'm always trying to get fresh perspectives. I've been doing this for long enough to know that I cannot know what is good and bad by myself. I need my team for that. The fact that people sometimes are brutally honest online is good sometimes because they tell you things that many wouldn't.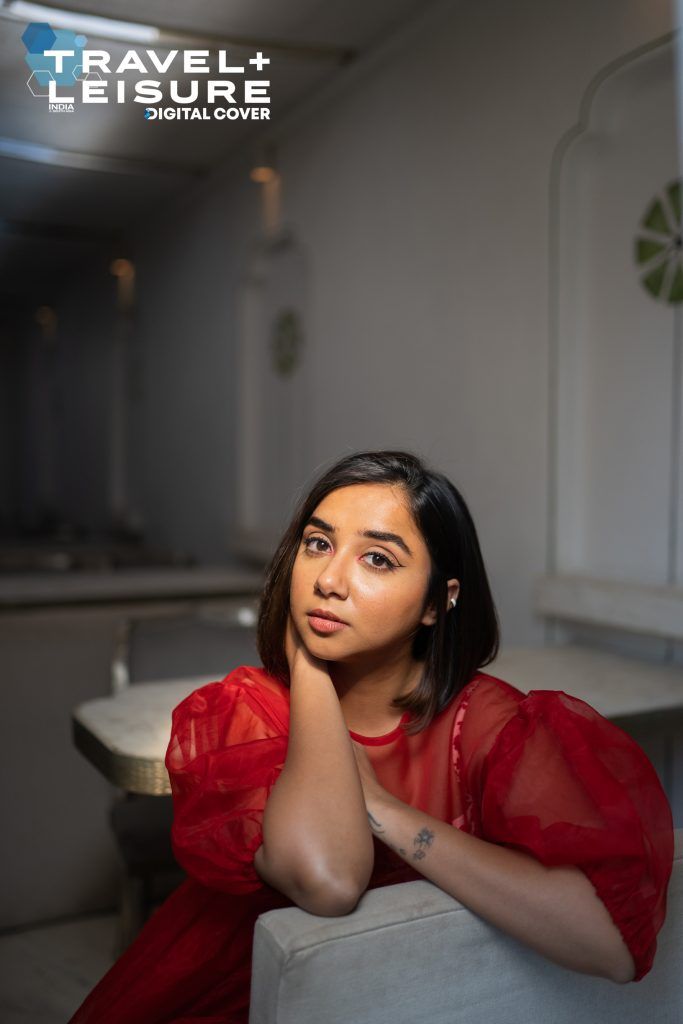 10.
How accurate is your IG representation of you? 
I don't think it's very different from who I am. Obviously sometimes I crack one too many inappropriate, dirty jokes with my friends off Instagram. But other than that, I've come to realise that because it's a long-term thing, I cannot have a face on. I cannot pretend to be someone that I'm not. So, I put my guard down on Instagram many years ago. I'm very happy about that.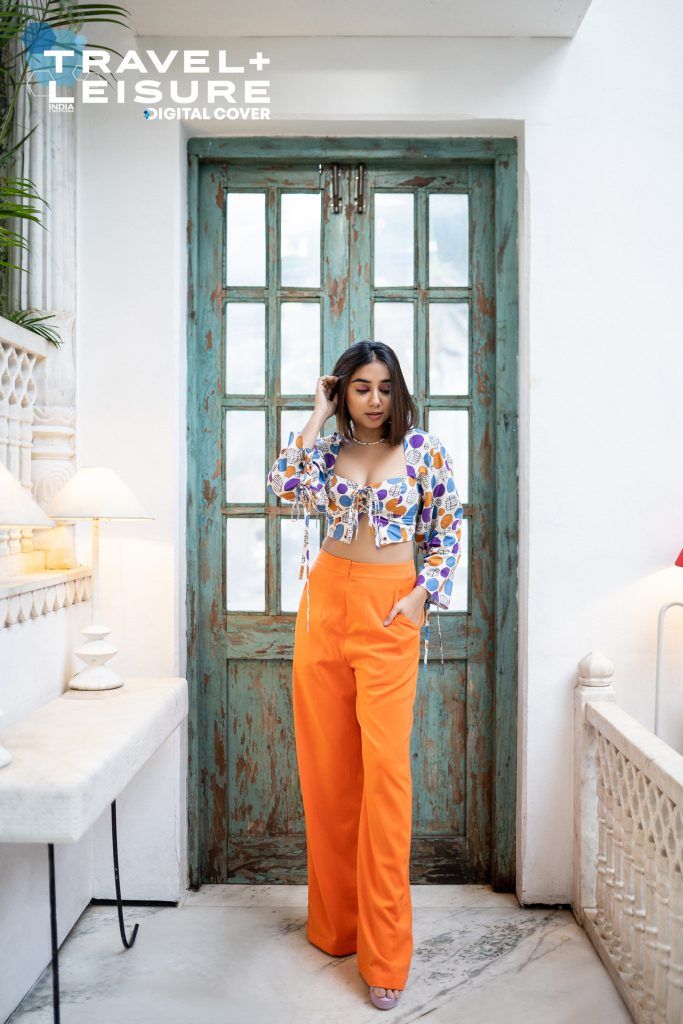 11.
What have the hard days been like? Something that people don't get to see on IG. 
Pretty much like everybody else's hard days. When you are not feeling 100%, when you kind of start doubting, you know, sad, low, hard days. But I just happen to be extremely fortunate that I have a team and a circle of close people who kind of help me come back up every single time. I need them to help me do that.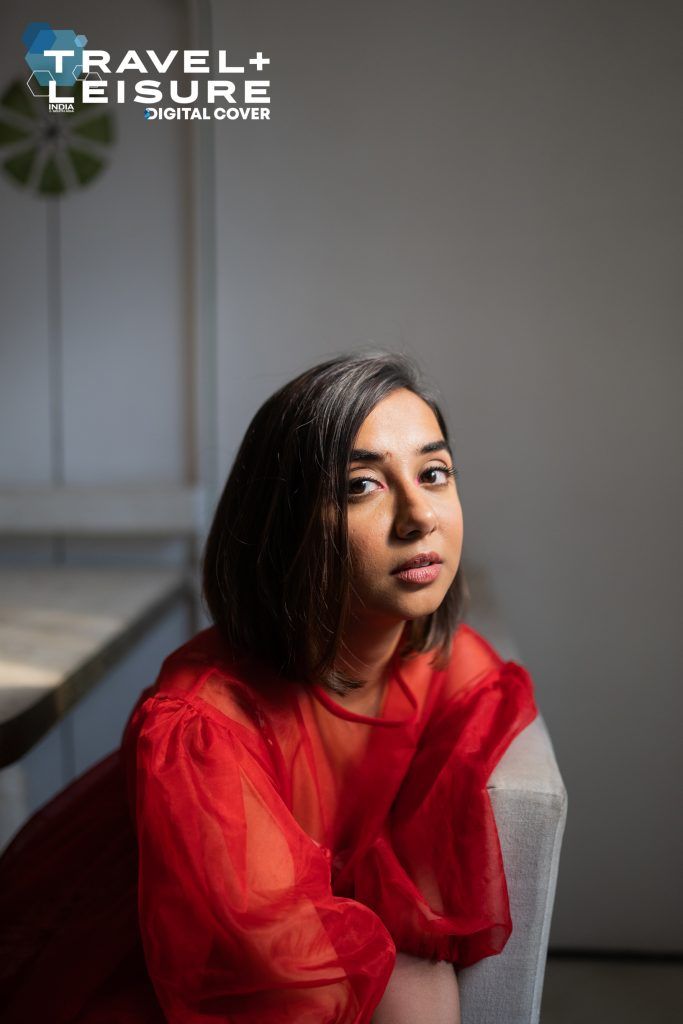 12.
How did it feel to land a role in Jug Jugg Jeeyo alongside Anil Kapoor, Neetu Kapoor, Varun Dhawan, and Kiara Advani? Tell us about your character.
I had not expected that my first film would be a Dharma film. The role is beautiful, my character's name is Ginni. I had a lot of fun playing her. The way the film came to me was also very special because Panachami who casted me for Mismatched is who also casted me for Jug Jugg Jeeyo. I always say I've lucked out in terms of the directors that I've got to work with so far. Akarsh [Khurana] was my first ever director, Tarun [Dudeja] sir directed my short film (Khayali Pulav), Raj Mehta has directed the film (Jug Jugg Jeeyo). It has been such a learning curve.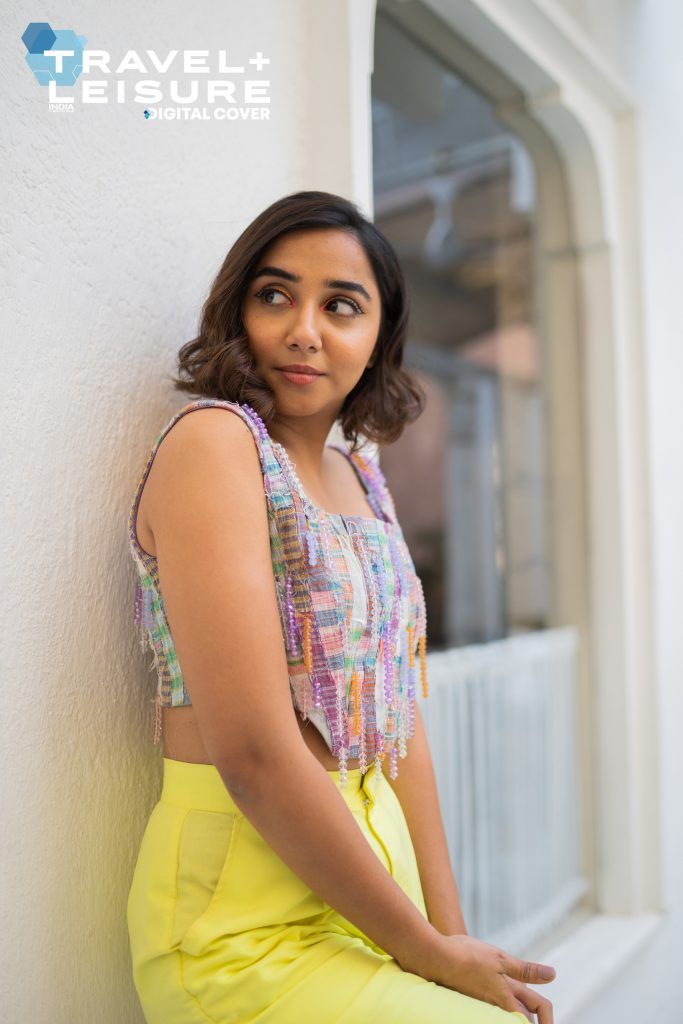 14.
If there is one place on earth you could live in for the rest of your life, what would it be? 
I really wish I can live in Bruges [Belgium] for the rest of my life. It's like living in a Disney fairy tale. I really, really wish I could live in Bruges.
15.
What's your ultimate dream in life? 
I grew up with an ultimate dream and the dream was to become a radio jockey. And then I became one. And I realized how bad I was at it; I must have eliminated so many beautiful opportunities because I had an ultimate dream. So, I don't have that anymore. My ultimate dream is to be happy, to make sure that people around me are happy, to make sure that I am healthy, people around me are healthy, and that's it. I pray for peace. Everything else that comes is just bonus points! 
Prajakta's wearing—
Red look
Outfit @bodyepisodes Shoes @melissashoesindia Ear clip on @misho_designs
Yellow look
Top @doh_tak_keh
Shorts @julyissue_online Heels @monrowshoes
Pink look
Suit @worldofraofficial
Bustier @julyissue_online
Orange look
Top @kanikagoyallabel
Pants @deme_love_ Neckpiece @studioloveletter Heels @eridani.in
Related: Triptii Dimri: The Breakout Bulbbul