Darlings, Alia Bhatt's maiden production venture, released on Netflix on August 5 and has garnered enough attention already. This isn't surprising, considering the dark comedy starring Vijay Varma, Bhatt and Shefali Shah put some of the best talents in the industry together in a uniquely twisted plot. Travel + Leisure India and South Asia caught up with Varma who shares about his formative years in Hyderabad, and all the hidden gems of India he has discovered on work. By Chirag Mohanty Samal
1.
Tell us about Darlings, your role in it and how did this come about?
Darlings happened to me in the middle of the first lockdown. I received a call from Alia [Bhatt's] manager saying she wanted to send across a script. I was absolutely arrested by it. The theme is relatable but dark, and it has been treated in a unique way. We've made it palatable and accessible to households across the globe. I [somehow] felt safe to get into the skin of a character that is so devious, interesting, and juicy for an actor.
(On Vijay Varma: outfit by Anamika Khanna, brooch by silver house, hand accessory by inox jewellery, watch by Daniel Wellington, rings by outhouse and house of Shikha)
2.
How challenging was it to portray the role of Hamza?
I think the major challenge was to give 100 per cent to the role and be truthful even in the most difficult scenes. There is a big chunk of the film where I'm tied to a chair, I hated it. I got riled up each day as I spent eight-nine hours locked and tied up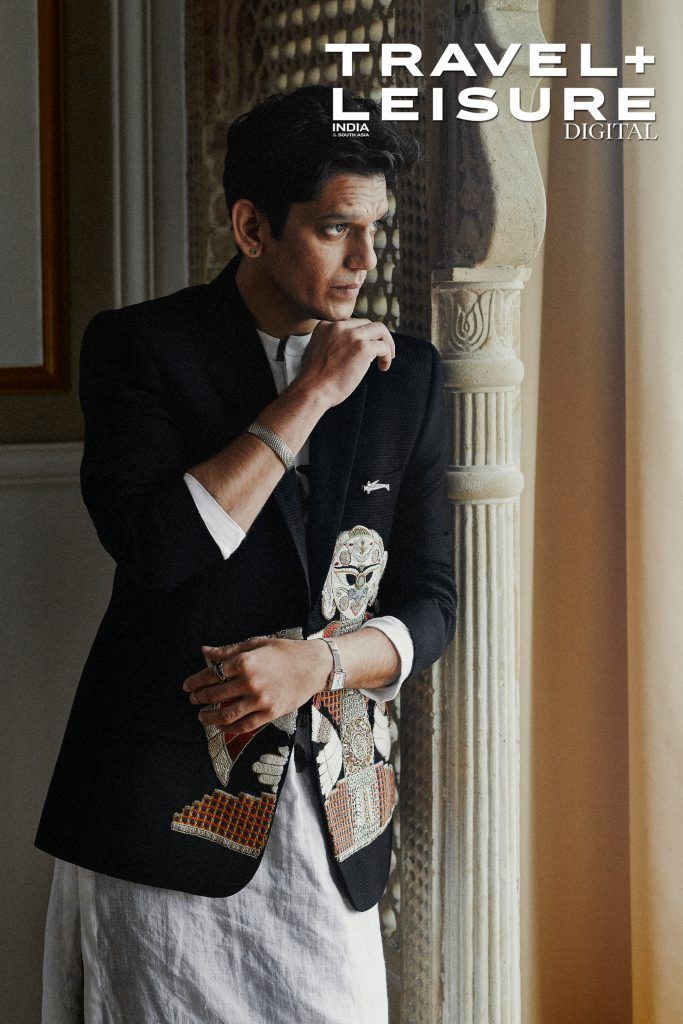 3.
You've done quite a few web series; how are they different from movies?
My working style isn't different for movies and web series. But for the audience, it's a different experience and that's what is exciting for actors. The audience has a chance to stay with the story for longer in web series. And if you're lucky, for multiple seasons.
However, I am old school when it comes to filmmaking. I enjoy working in movies because it's concise. In movies, the director must mindfully choose what he wants to say within a framework of an hour and a half or two hours of screen time.
4.
You are from Hyderabad–what are your fondest memories of the city?
It's laid-back, and something that is ingrained in my personality as well. I was born in Hyderabad and spent my formative years there. So, the pace of the city stays with me. People have time for each other, they spend hours sitting in a café having Irani chai and talking about everything under the sun. In Hyderabad, food is a big attraction. It's the best marriage of Mughlai and South Indian cuisines. The language of Hyderabad is also entertaining and unique, it has so much flavour.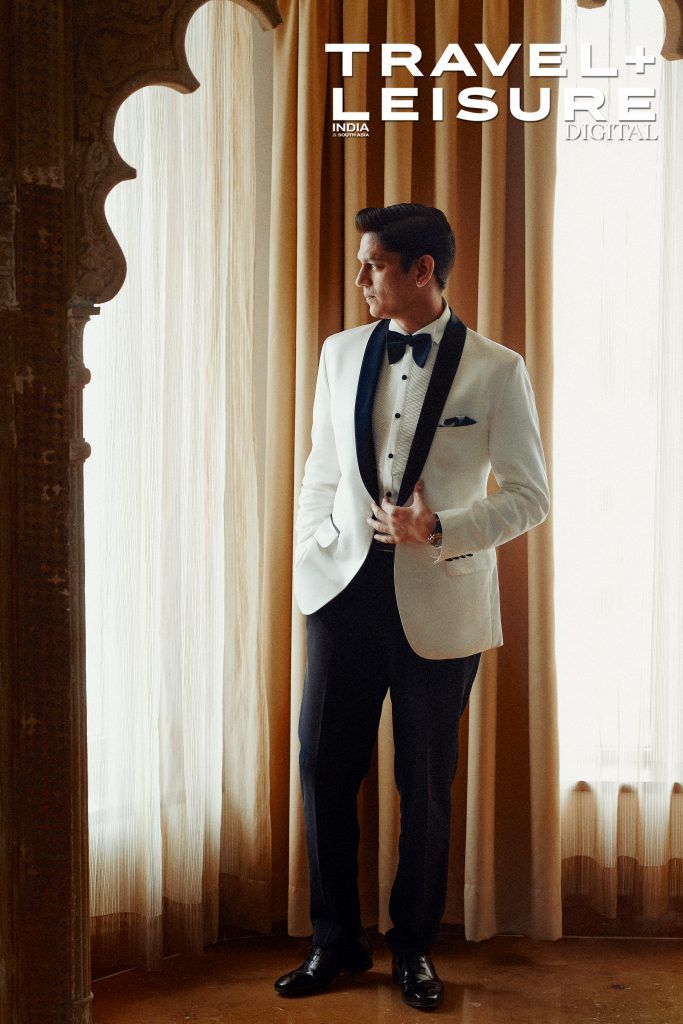 5.
Which are your favorite Indian cities and why?
Mumbai as a city is awesome. I also like Shillong. It has some of the most beautiful architecture visible in churches and schools and one of the best music cultures.
(On Vijay Varma: outfit by Rohit Gandhi + Rahul Khanna, watch by Swarovski, shoes by regal )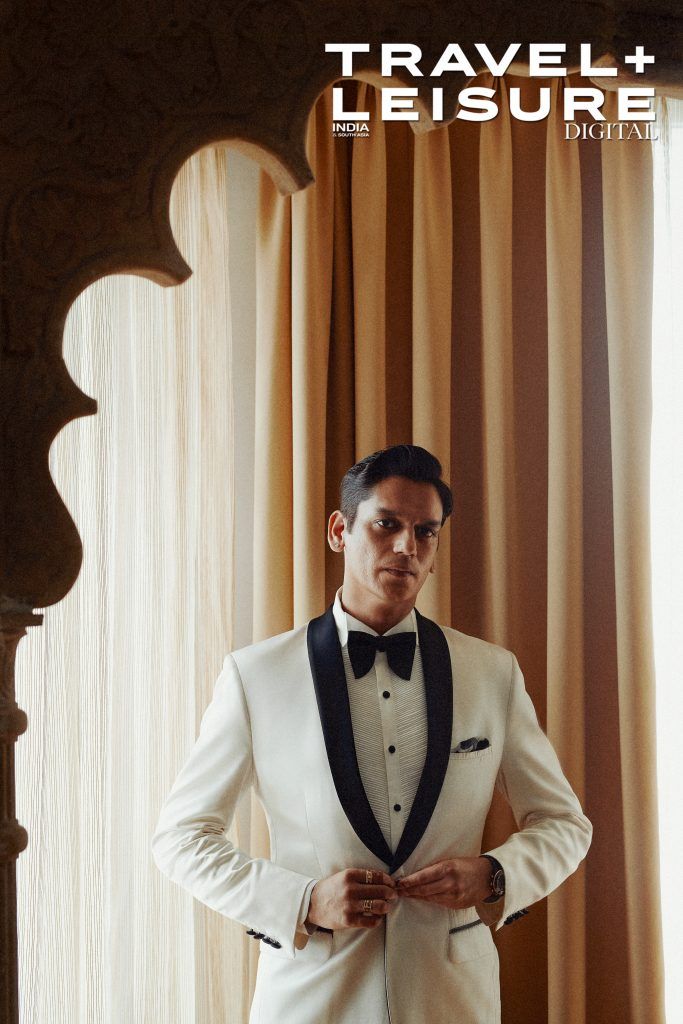 6.
What does luxury mean to you?
Luxury is when you have a certain desire or want in your mind or in your heart, and you're able to play it out without having any negative repercussions.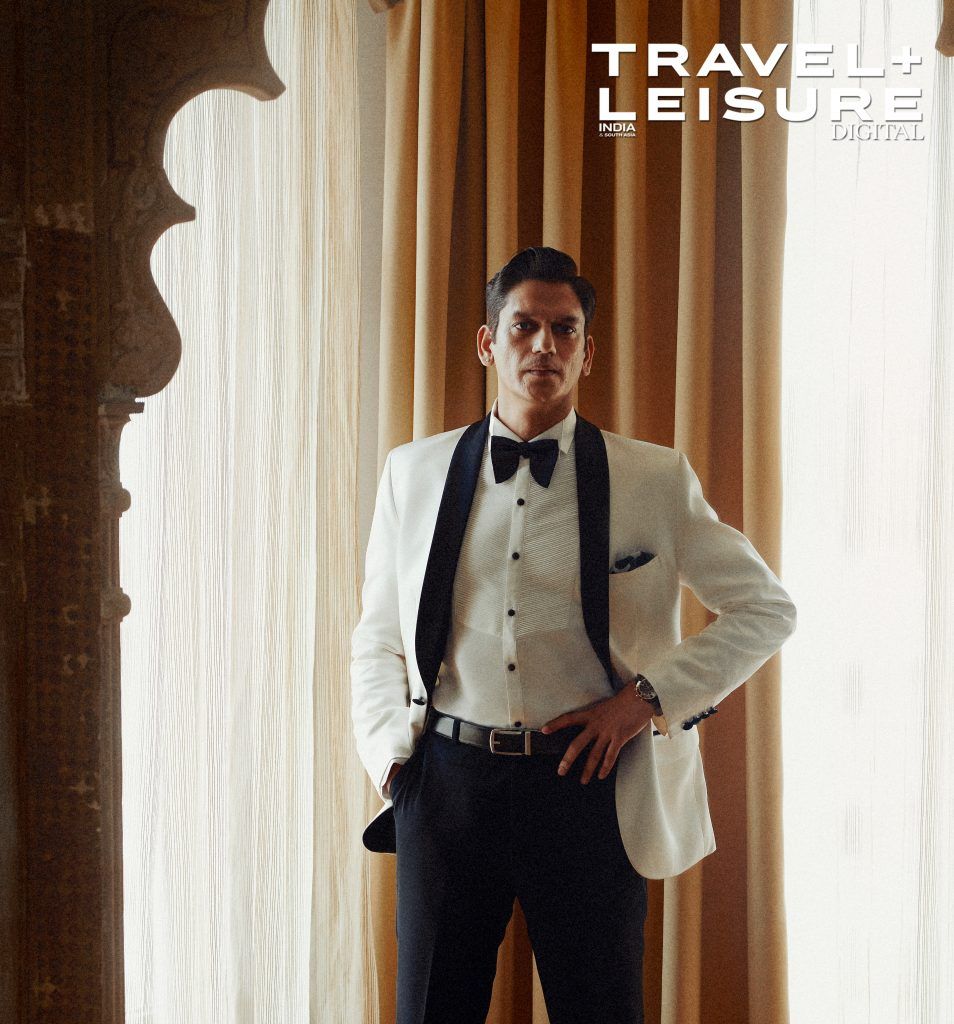 7.
If we were to showcase India as the ultimate luxury destination to the world, what aspects of our country do you feel we need to highlight?
We need major preservation work because we have some of the most beautiful spots, art, heritage, and archaeological sites. Every nook and corner of our country has so much history to it. I've travelled to Italy and parts of France where conservation and preservation are so unique and so well done that wherever you go in these countries, there is an experience waiting for you. And documentation is important, it is something that can elicit a lot of interest in people.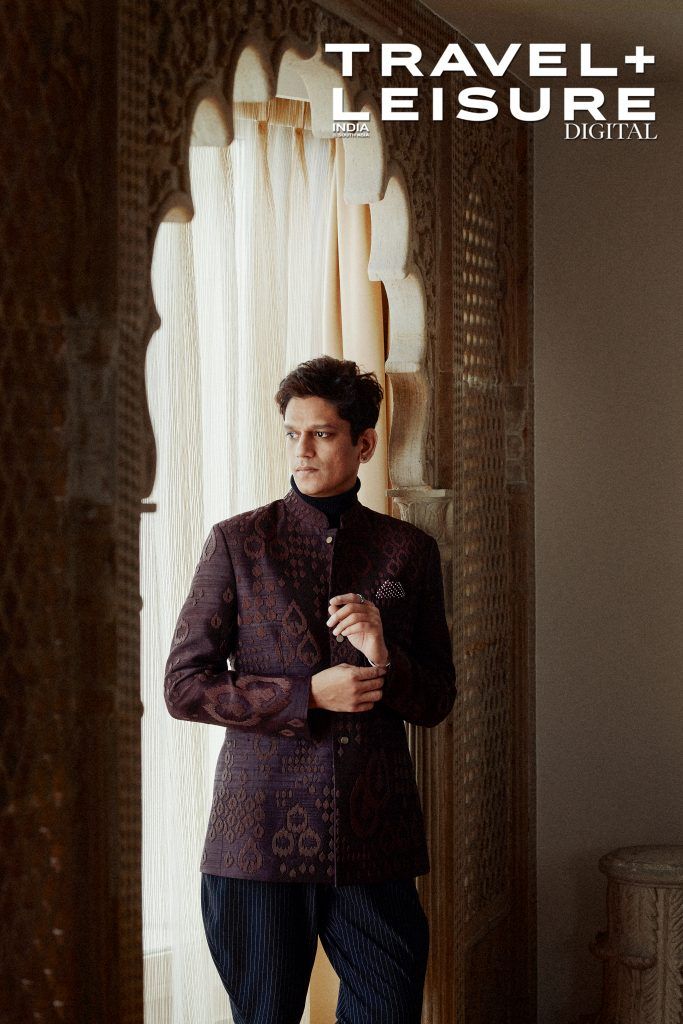 8.
Any offbeat location in India you've discovered while shooting for a movie?
A lot, and that's been part of the fascination and fixation with the job have. It makes me travel to new places and makes me meet new people. I went to a remote beach in Mangalore once, where I saw this old temple in African architecture. I've also discovered incredible places in Rajasthan while I was shooting there.
(On Vijay Varma: outfit by Divyam Mehta, watch by Daniel wellington, rings by house of Shikha )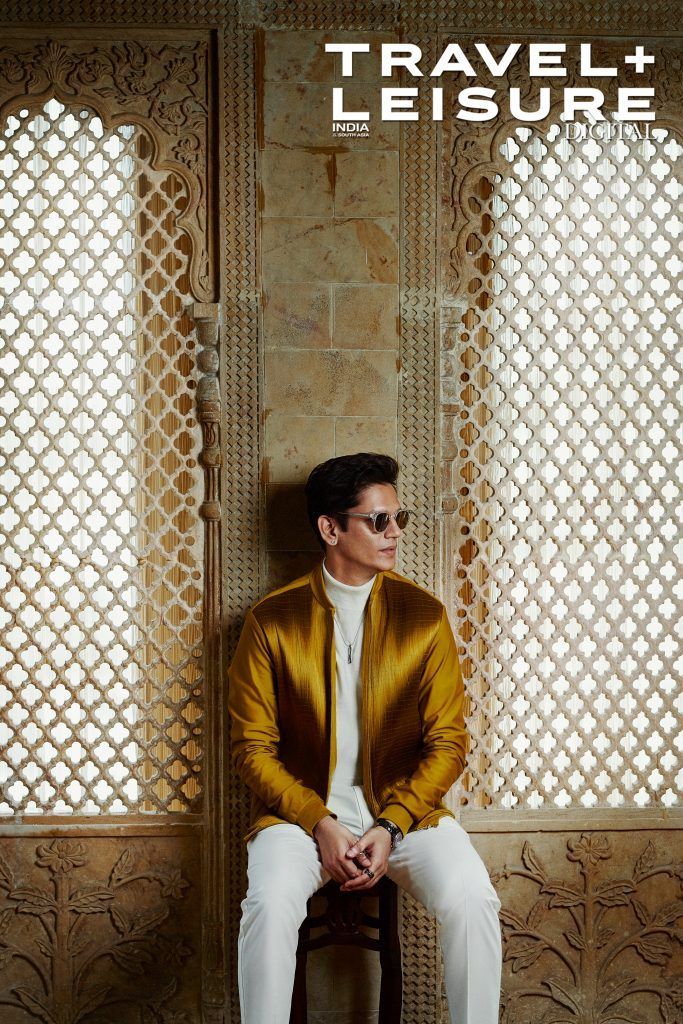 9.
How does travel impact you as an artist?
The more popular one becomes, the more caged one tends to get, and interactions with outside world become lesser and lesser. I was shooting in Darjeeling for the Devotion of Suspect X adaptation, and I can't tell you how pretty that place is. I was able to roam around and experience the place like a local. It's the only way to connect with the people and the place.
(On Vijay Varma: outfit by Rimzim Dadu, neckpiece by inox jewellery, ring by outhouse, watch by Swarovski )
10.
Your happiest travel memory?
All the summer vacations that I spent at my mom's place in Kishangarh near Ajmer have been my happiest. That's my favourite place to go to—incredibly warm people, great food, and I also learned painting there and got into comic books.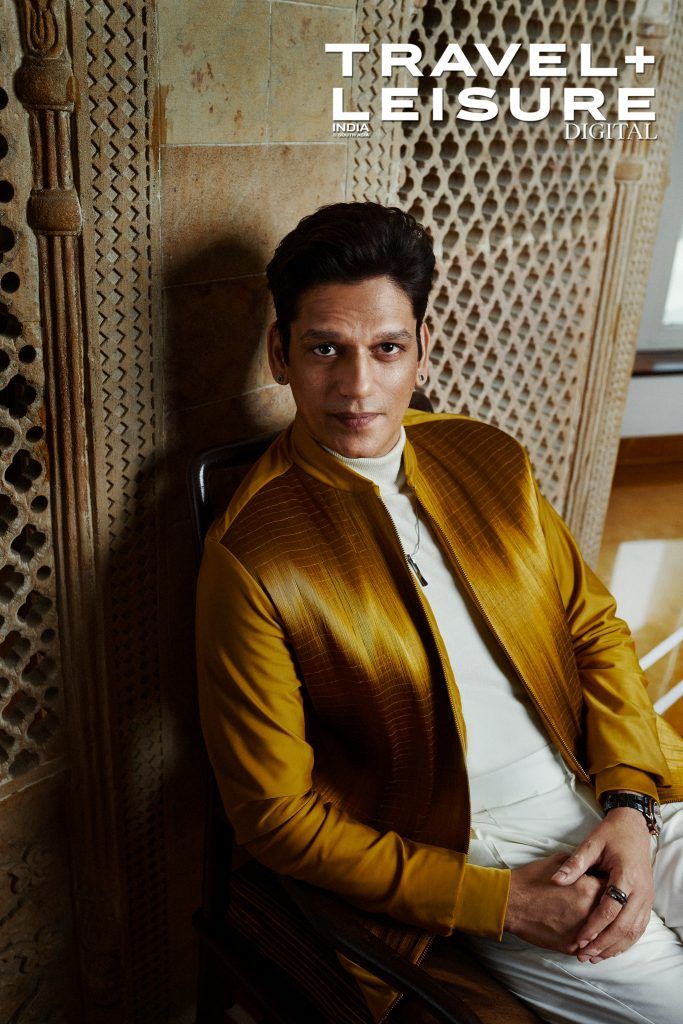 11.
What's on your India travel bucket list?
I want to go to Kashmir, and I want to extensively travel in Kerala and parts of the Northeast, especially Sikkim and Meghalaya.