Actor Sonu Sood tells us how travelling enriches him as a person, how different cultures and destinations intrigue him and why the philanthropist, entrepreneur and actor chooses to live like a local at a new place rather than exploring it like a tourist. By Chirag Mohanty Samal
Artist Reputation Management: Raindrop Media
Actor Sonu Sood sent Indian media into a tizzy during the first year of the pandemic with his philanthropic work, and helping migrant workers stuck in big cities to return to their respective home towns. From playing reel-life villain to donning the robes of real-life hero, Sood emerged as the 'messiah' and the 'good Samaritan' that the Covid-struck nation couldn't stop gushing over. His humanitarian act drew much applause from far and wide. He topped the UK South Asian celebrity list in 2020 and launched humanitarian projects like Ilaaj India, a platform to give free medical help.
Besides his philanthropic work, the actor is currently busy with acting and producing movies and hosting a reality show. Sood turns producer with his upcoming movie Fateh, an action thriller, in which he also plays the pivotal role. He is also hosting MTV Roadies Season 18 and he shot extensively for the series in South Africa. We caught up with him to talk about his South African sojourn, his happiest travel memories and how travel inspires him as an artist.
Excerpts from the exclusive interview.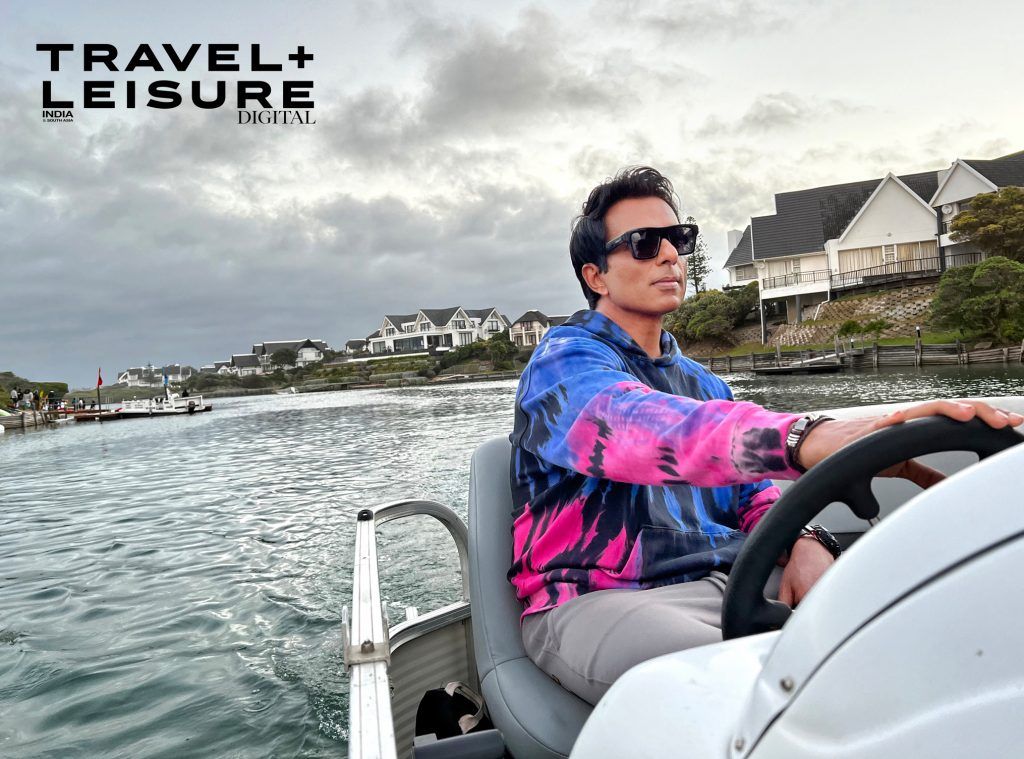 1.
During the pandemic, your social efforts were much lauded, did it change the kind of roles you were being offered?
I would like to keep my on and off-screen images different. I don't want either of them to affect each other. What I do as Sonu Sood has nothing to do with what I perform in front of the camera. I am happy with the kind of roles I am being offered. They are meaty, nuanced, and more challenging. I am enjoying my space as an actor right now.
2.
Tell us about your upcoming movie Fateh, your production venture, where you play the lead role as well. How difficult was it to juggle both the roles?
It was a tad more challenging. As an actor, you come to a set, play your part, and go home. But when you are also producing a film, there are many additional responsibilities. I enjoyed every bit of it,  because Fateh is an exciting film! We all had a blast working on it.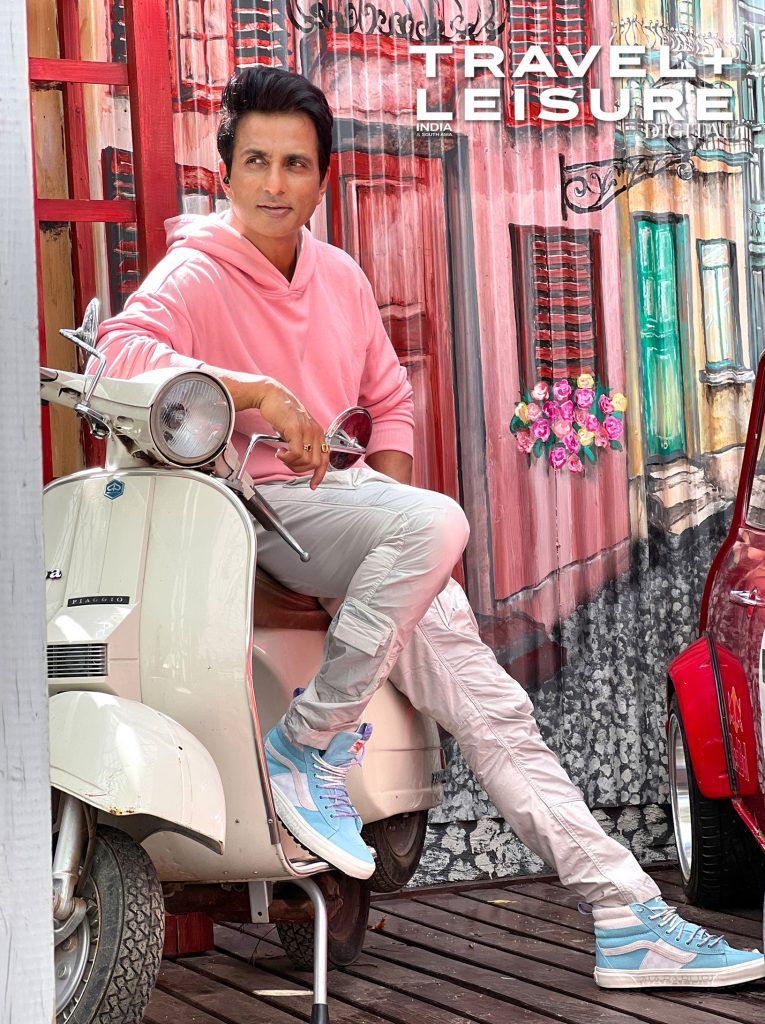 3.
You are hosting MTV Roadies Season 18, how is the experience of hosting a reality show?
It is refreshing! It is new for me. But I am beginning to become a fan of hosting a show. I have been a Roadies fan myself and getting the chance to lead it makes the entire process even more exciting! I am sure that the audience will enjoy this season.
4.
You just got back from South Africa after shooting there extensively for Roadies, how does travel inspire your work?
As an actor, our job is to portray human emotions on screen. One cannot do the same without having real-life experiences. For me, nothing can enrich you more than travelling, understanding a new culture, and meeting new people. It allows me to become more receptive, and thus, a better actor.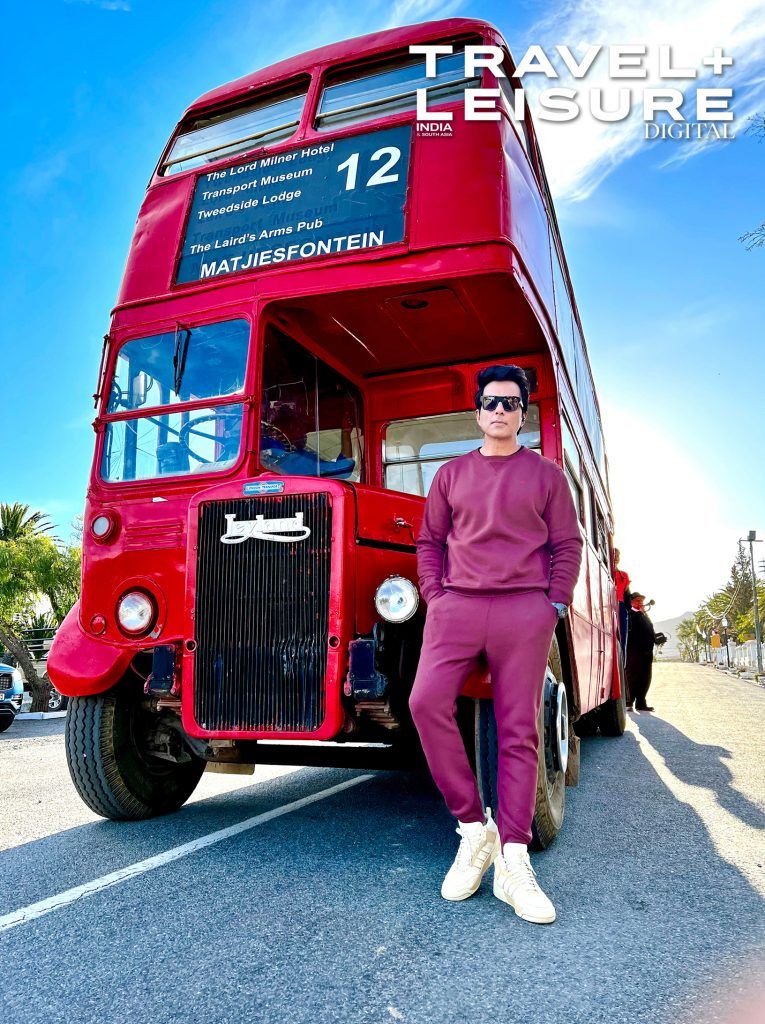 5.
What kind of a traveller are you?
I would say hassle-free! I am more interested in local areas than visiting tourist destinations. I get more intrigued by their culture, people, and cuisine. Travelling is an enriching experience for me, both personally and professionally.
6.
You are one of the fittest actors in the industry– how do you stay fit while travelling?
I make sure to take time out to work out, no matter where I am. If a gym is not accessible, I do yoga in the hotel room, take a brisk walk, or do regular exercises. I am religious about my routine. Discipline is the key to maintaining a healthy lifestyle.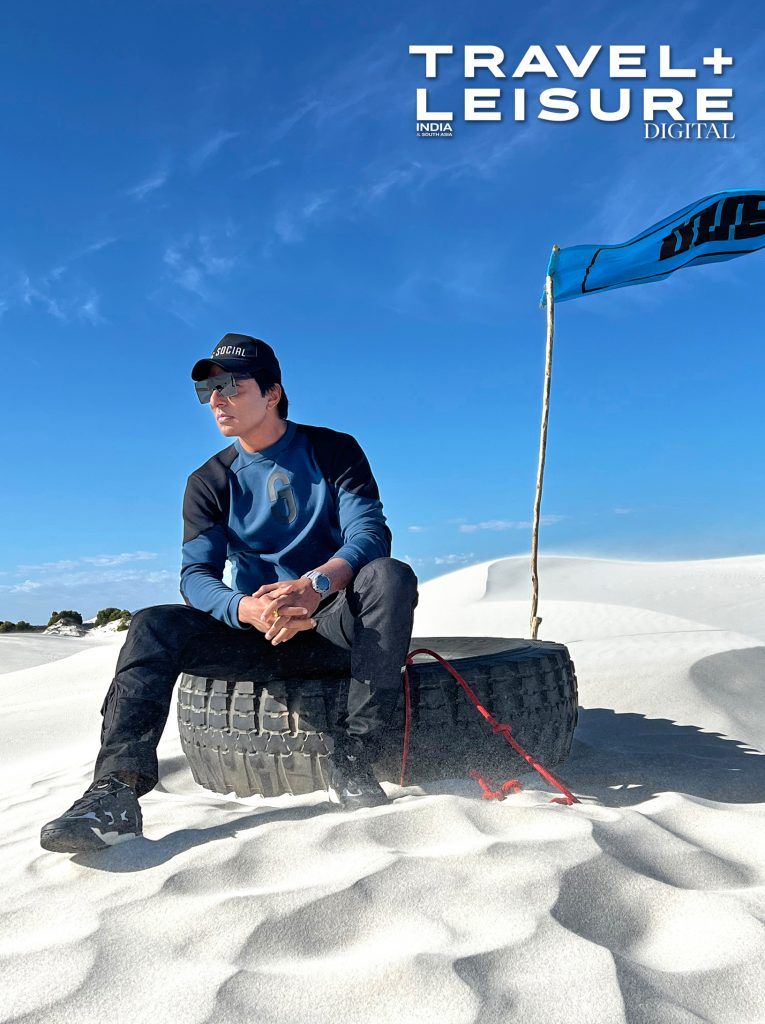 7.
Where in the world are you the happiest?
It has to be home! I love spending time with my family more than anything in this world. Being with them makes me the happiest. So, it is home where I feel most safe and content.
8.
What memories of South Africa have you got back with you?
I am taking back all the fun and adventurous memories of Roadies. I guess I will always associate South Africa now with Roadies. It is a beautiful country with incredible culture and energy. It became a pivotal part of our show's journey, which soon everyone will get to watch.
9.
What would you recommend to Indians travelling to South Africa for the first time?
Take out time to understand the history and culture of South Africa. It has a lot to offer. I am sure it will help one appreciate the country, for that matter, any place. I did not get a chance to travel a lot this time because I was continuously shooting but I still managed to do some sightseeing.