Tucked in the quiet neighbourhood of Siolim in North Goa, Emmy-nominated for Made in Heaven actor and superhost Arjun Mathur has an Airbnb home that is a slice of his personal tryst with travel around the world.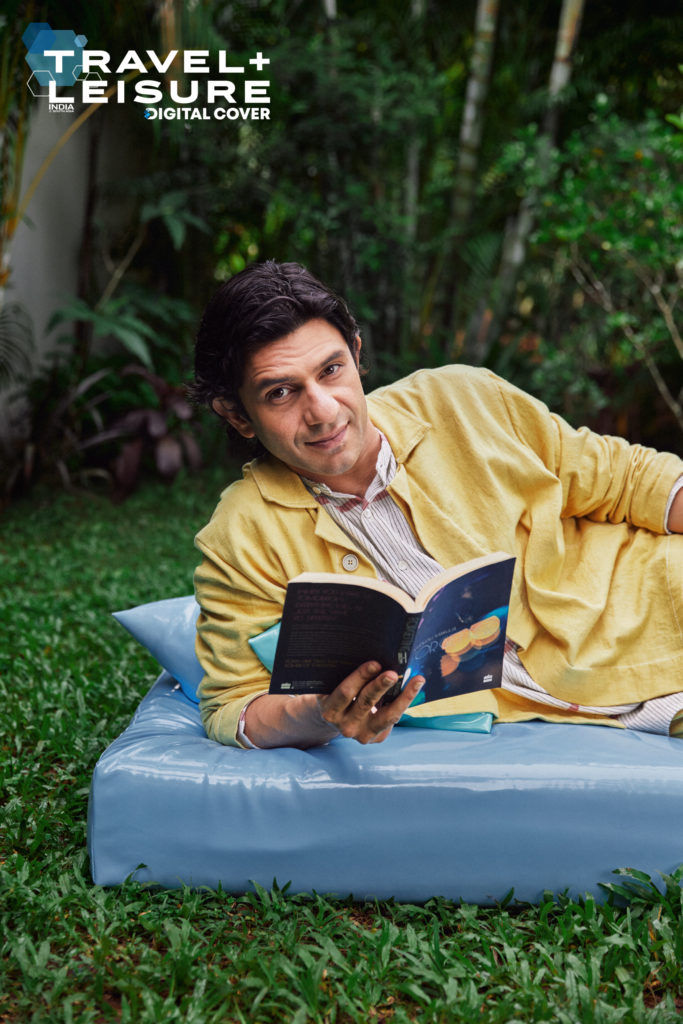 1.
What made you set up a home in Goa?
In my late teen years, my first few trips to Goa with friends and the experiences we had there–it was almost like a unanimous dream for an entire generation that we wanted to live here someday. It is something that stayed with me. Back in 2014, completely as a matter of chance, my masi sent this [proposal] my way because I had shared this desire with her randomly. It wasn't even like I had the money [to invest] at that time. But I put the down payment as soon as I saw the brochure of this place. It was done on a whim, honestly. I had no plan of moving to Goa, nor did I have any idea what to do with it, but I knew that it was the right thing to do at the time. The house was ready by 2017.
(On Arjun: handloom shirt, jacket by Naushad Ali)
2.
How did you decide to become an Airbnb host in 2018?
I wanted to put my Goa house to use, but I also wanted to have control on the kind of people [staying in the house]. Sharing the house on Airbnb was better than just renting it out. This home is an extension of my personality, so it's a personal [space].
3.
Tell us about your first stay in an Airbnb.
It was this trip we [Mathur and his partner, Tiya Tejpal] took to Amsterdam in 2018, and we stayed in someone's apartment through Airbnb; it was amazing. The apartment was beautiful, and we had a lovely three days in Amsterdam.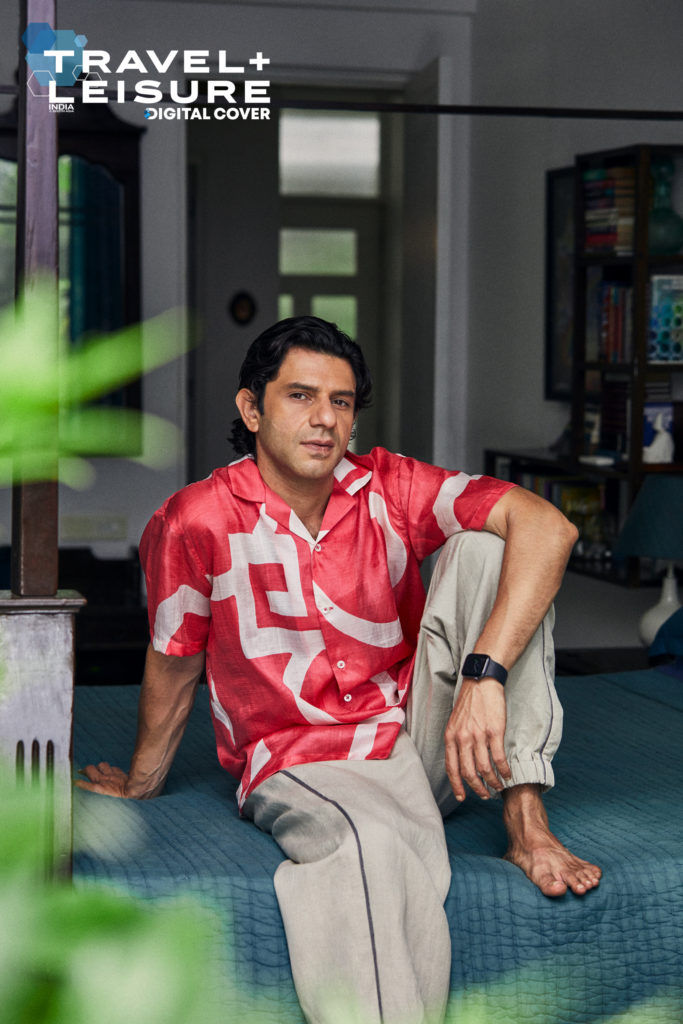 4.
What does travel mean to you?
Travel to me is the most important experience that I can give myself–it is everything. I think it is more important than education. At a more basic level, it means time away, break from everything. Travel connects experiences, and it's important even for my work–observing as much as I can from different places and people.
(On Arjun: silk shirt by Harago, linen trousers by Eka Man)
5.
And what kind of a traveller are you?
I'm a hippie at heart, and like the idea of rustic and basic living. My father was a hotelier and my entire childhood has been growing up around hotels. I like going to places that I haven't been to. I like to drive and road trips are my favourite.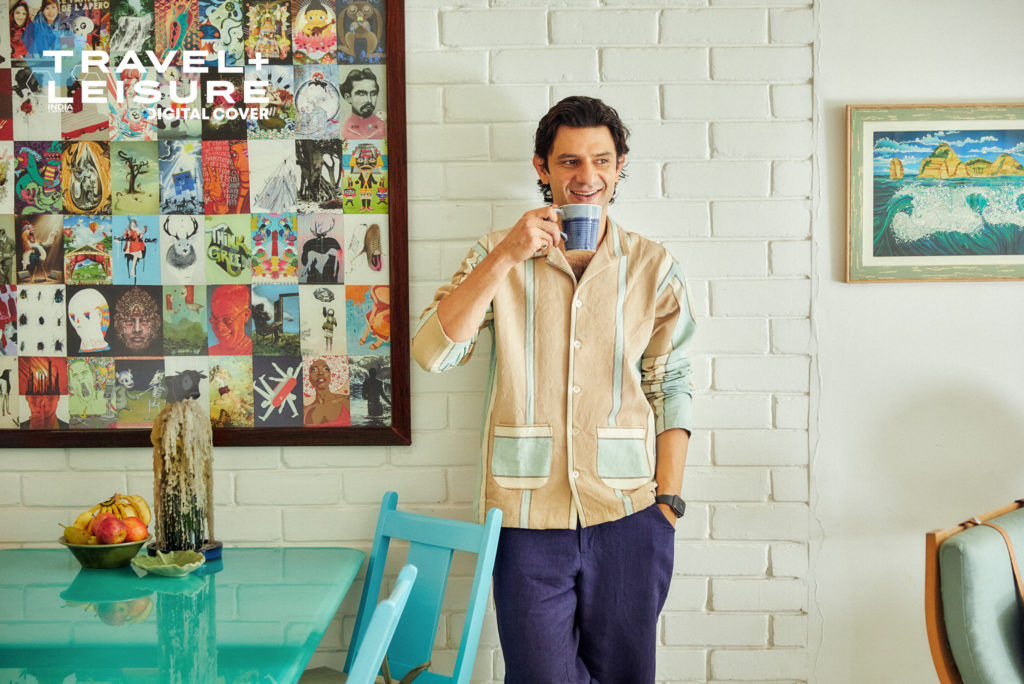 6.
Any memorable road trips?
So many! In recent years, we were in Europe in 2018 and drove [around] Hungary. It was my first time driving in Europe; we were in Budapest and we drove out two or three hours to this music festival and back. But my most memorable road trip is when I was about 16 or 17 years old. My dad left town for a few days and I sneaked out the car, packed three friends and drove to Manali, without a license!
(On Arjun: jacket by Harago, trousers by Eka Man)
7.
You are a part of Airbnb's Bollywood Insider Online Experience. Tell us more about it.
The online experience is essentially going to be about the life of an actor. So, people get a chance to interact with me, ask questions about my life, my characters, and the creative process I follow to get into the skin of a character. I'll be sharing my personal life and professional experiences through the Airbnb Online Experience.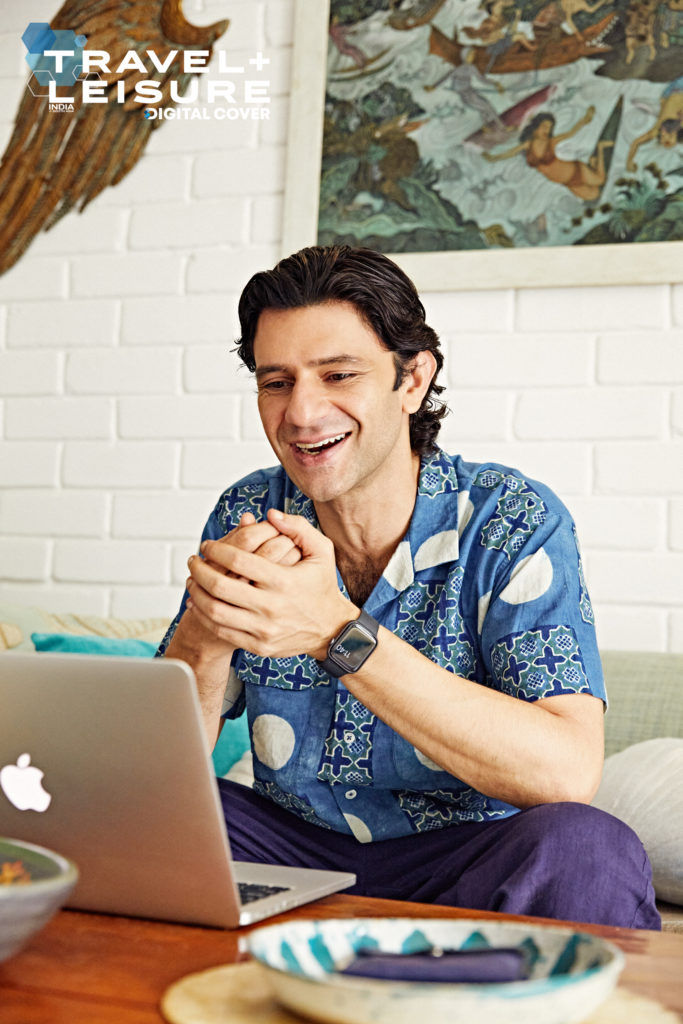 8.
How has work been through the lockdown?
Last year was a mixed bag. After spending a few months in the initial lockdown, I got really fortunate, and became a part of these two shoot-from-home projects–one was a short film called Home Stories, and this series called the Gone Game, which we're just about to start shooting for Season 2. Then towards the end of the year, the [Emmy] nomination was crazy; life overturned in a night and I wasn't prepared for it at all. It's still hard to believe that it happened, and sad that it happened in a year when I couldn't make it to the physical ceremony, but you got to count your blessings.
(On Arjun: cotton shirt by Harago, cotton trousers by Eka Man)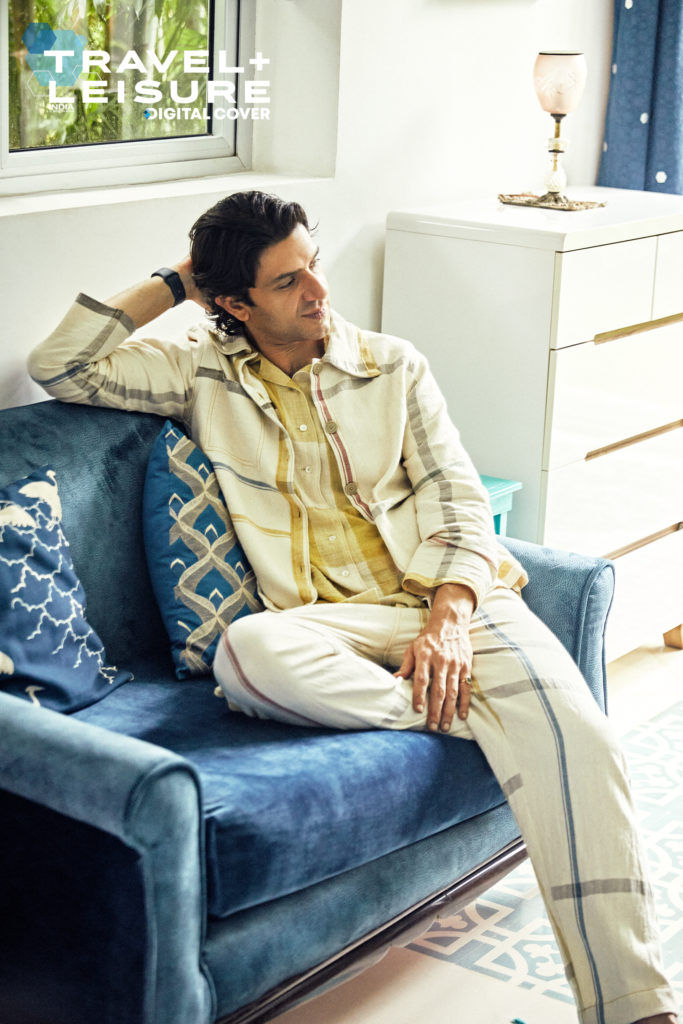 9.
Any Goa recommendations for our readers?
No. 1: don't litter. And these days, I won't say go here and go there, [instead] go to the beach and swim in the ocean–that's the best Goa has always had to offer. Two years ago, when we came here, we had two places [to order food delivery] on Zomato and now there are 70!  So, stay home, and have fun.
(On Arjun: handloom shirt, jacket, and trousers by Naushad Ali)