Michelin Star Chef Vikas Khanna To Launch NFT Of Latest Book, Sacred Foods Of India
Michelin Star celebrity chef Vikas Khanna is back with his latest work, a limited-edition book called Sacred Foods of India. What makes it special is the fact that the book will be released with an NFT, allowing buyers to have a digital keepsake of the same. By Anushka Goel
TheMasterChef India judge Vikas Khanna is set to foray into the NFT space with his latest book, Sacred Foods Of India. The book is a limited-edition text on the recipes of prasad offerings across various holy places in the country. The book, the chef's 38th text, will also be launched in the form of a non-fungible token (NFT) at a Gala Dinner hosted by Khanna in his Dubai restaurant, Kinara.
Vikas Khanna launches NFT of new book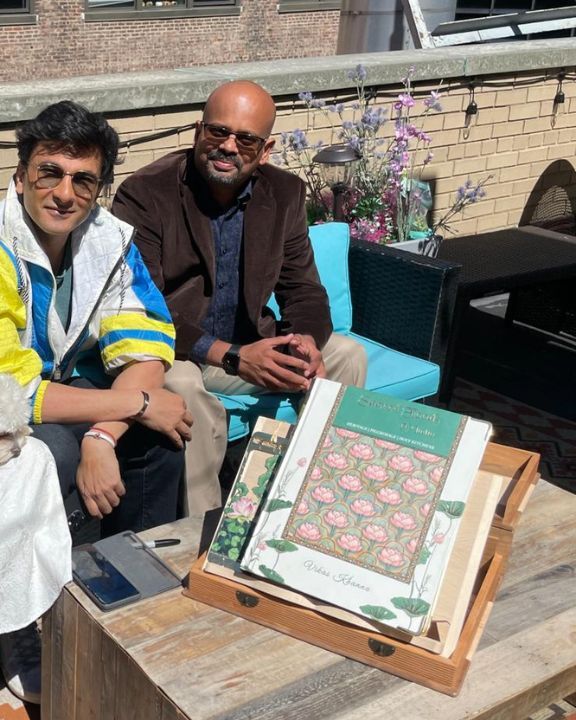 The company Akshaya.io is the one creating these NFTs for Khanna's book, allowing fans to collect the original NFT along with the physical book. This purchase will authenticate the originality of this limited-edition work, ensuring that the ownership of the asset cannot be duplicated.
This is the first-ever collaboration for Chef Vikas Khanna with a Web 3.0 enterprise, states a press release shared with Travel + Leisure India and South Asia, and in the future, he intends to create several more Augmented Reality (AR) and Virtual Reality (VR) assets of his works.
The chef said, "In these fast-changing times when the world of the internet is metamorphosing into the future, it is important that we take a leap forward. Sacred Foods of India is dear to my heart, and I wish that this will be a prized possession for those who are interested in buying or investing in works of passion." Ganesh Raju, CEO, Akshaya.io added, "We are happy to be associated with Chef Vikas Khanna, to create NFTs of his magnum opus work, Sacred Foods of India. Web 3.0 is all set to transform the utility of the internet to unimaginable levels, and this is the right period to create Phygital (physical + digital) assets that will gain prominence with time."
The book will be launched on June 23, 2022, along with its digital tokens.
Hero and Featured Image: Courtesy of @vikaskhannagroup/Instagram
Related: Top Indian Dishes From MasterChef Australia Season 13 And 14 To Try At Home