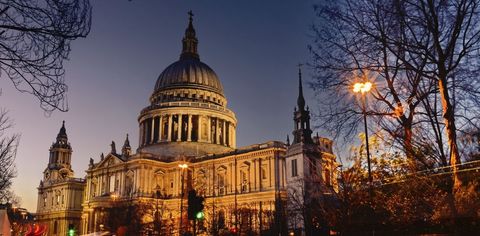 Architecture has marvelled tourists for centuries, often tussling for the top-spot as the world's most beautiful buildings. However, according to science, these 10 steal the limelight—including one in India. We reveal the full list here. By Bayar Jain Architects, artists, and photographers are no strangers to an ancient algebraic equation known as the golden ratio. Considered the benchmark for ideal proportions, this equation has been the very basis for famous works such as Michelangelo's The Creation of Adam which decorates the ceiling of the Sistine Chapel in Vatican City. Based on this mathematical equation, Roofing Megastore conducted a study to understand the world's most beautiful buildings. For the study, researchers analysed 100 of the world's most famous architectural works and compared it to dimensions of the golden ratio in an attempt to understand how visually appealing each structure is, and hence, most beautiful. For this, the most common points on the 'faces' (that is, fronts of the buildings) were analysed and compared to how strictly the structure adheres to the equation. The findings of the study revealed England's St Paul's Cathedral as the world's most beautiful building. The baroque style building claimed top-spot as it aligned to the golden ratio by 72.28 per cent. Close second is Singapore's Marina Bay Sands Hotel with a golden ratio of 70.88 per cent, followed by Westminster Abbey in England (70.50 per cent). Trailing in fourth by a few decimal points is Japan's Osaka Castle with a 70.38 per cent adherence to the golden ratio. Interestingly, two other cathedrals—Russia's St. Basil's Cathedral, and Italy's Cathedral of Santa Maria del Fiore—feature in the top 10 at fifth and seventh positions, respectively. Snuggled between the two is Spain's Casa Milà with a 68.64 per cent adherence to the golden ratio. With 67.45 per cent, India's iconic Taj Mahal shines at number eight, making it the only Indian structure to earn a spot on the top 10 (Jaipur's Hawa Mahal—clinching the 22nd position—is the only other Indian building to feature in the top 50). Czech Republic's Dancing House, and Germany's Neuschwanstein Castle complete the top 10.
Related: Revealed: The Price Of Happiness In Every Country, Including India!
Written By