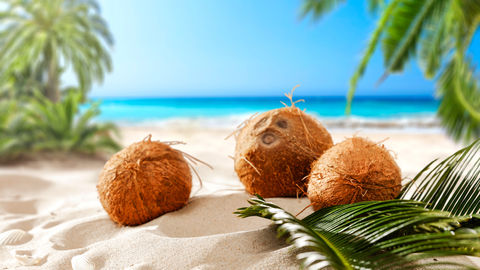 The Roseate, New Delhi and Roseate House are celebrating World Coconut Day today, with a special menu of all things laced with coconut. Here's why you should be there. By Deepali Sharma
If the mere mention of World Coconut Day has got you wondering why the world is celebrating coconuts, you won't be the first. World Coconut Day was established in as late as 2015 by the Asian and Pacific Coconut Community (APCC) in Jakarta, Indonesia. September 2 also happens to be APCC's foundation day. Gradually, it gained popularity in south India and now, World Coconut Day has found its way into Delhi at The Roseate, New Delhi and The Roseate House.
Savour coconut delicacies at the 'Special Coconut Sunday Brunch' at restaurant Kiyan, at The Roseate, New Delhi, curated by Chef Anuj Wadhawan – Executive Sous Chef at the hotel, and a decadent five-course coconut based menu created by Chef Simran Singh Thapar – Executive Chef at The Roseate, New Delhi.
Start with a rejuvenating coconut drink, move on to appetisers such as tomato soup with cherry tomato and grated coconut crostini, a main course of fine coconut curries, and desserts such as coconut flavoured kheer and mango tart. Lunch begins at 12 noon and runs till 3 pm; dinner starts at 7 pm and ends at 11pm. INR 2,000, plus taxes for one.
You can also head to Roseate House to enjoy a delicious lunch (INR 2,300 plus taxes for one) and couple it with a rejuvenating spa treatment at Aheli Spa (INR 6,000 for 105 mins). Soothe yourself a refreshing coconut body scrub, a Classic massage, followed by a head massage with coconut oil.
Written By