At W Koh Samui's Away Spa, discover a variety of soothing therapies in the lap of nature's beauty. By Sushmita Srivastav
Basking in the sun, scoring some Vitamin 'Sea', and lying on an inflatable with a cocktail in hand is my idea of a beach vacation. This time, however, it's different. My weekend at W Koh Samui isn't just about sunbathing and drinking mimosas. I arrived here during their FUEL weekend, which meant I'd have to sweat it out. It's fun but, I kid you not, I've been here doing high-intensity workouts, power yoga sessions and Thai kick-boxing classes for two days, and now, a dire need to just hang loose doesn't feel trivial at all. So, I ditch my afternoon workout session, and book a lazy relaxing spa visit on a rather cloudy day.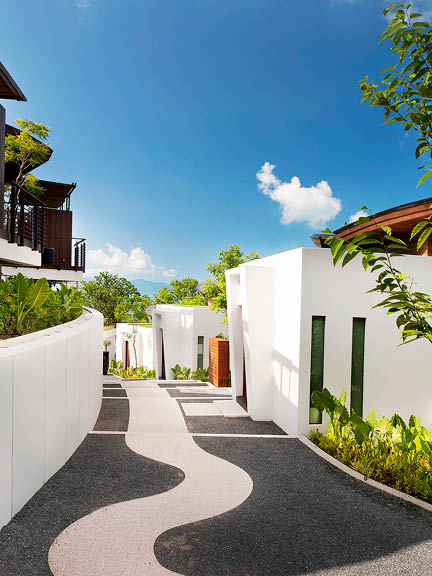 As I climb a spiral staircase to reach the spa reception, I picture a dimly-lit closed area, with its walls done in earthy tones, and meditating Buddha figurines guarding its door. But I am instantly corrected, and how! The aesthetic leaning towards urban chic, a dedicated refreshment bar and lounge area, shades of greens all around, and a slice of Samui's northern coast to gaze at—Away Spa modestly tells you that nothing's done minus a hint of fancy in W's world. Sipping on a refreshing cooler, I skim through many options categorised under the Inner Glow, Outer Glow, and After Glow sections in the exhaustive spa menu, and finally choose the 90-minute Detox massage. A tray of vials with three different essential scented oils is placed in front of me; I pick the one called 'Wonder Lust'.
Up a couple of stairs, passing the plush Tonic Bar, and steam and sauna room (which happens to offer Asia's first Thaimazcal herbal sauna/steam experience), I reach my private therapy room, and change into a silken robe. My masseuse, Nitsu, greets me with a warm smile, and begins a gentle foot massage with a mix of sea salt and oil. After 10 minutes, I am asked to lie face-down on the therapy bed.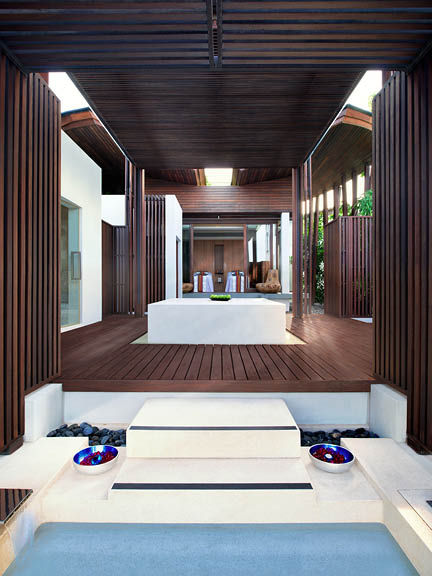 I close my eyes, and try to focus on what's happening around me. A mild aroma of sandalwood wafts in the air, the soothing music calms my mind, and the pitter-patter of rain outside adds to the serenity. I smile almost as soon as Nitsu starts massaging my left leg, working on my worn-out muscles and making her way up to my shoulders. Once done, she moves on to the right side, releasing all the stress knots with long strokes and firm pressure. I turn on my back, and the kneading resumes. She seems to know exactly where the pain is, and her magical hands combine sturdy Thai stretches and deep-tissue techniques to ease it.
In no time, I drift into a happy, relaxed slumber. And wake up to find a smiling Nitsu asking me what I would like to drink later. A steamy shower later, I descend the stairs, making my way to the Tonic Bar. I stop to gaze at the breathtaking bay, and decide that I am all set to sweat it out again!