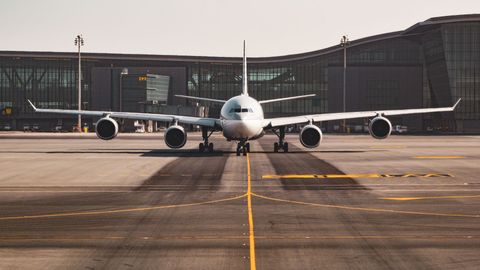 Starting from November 2023, the Vizag Airport will be shut for night-flight services. This is because resurfacing work on the main runway will take place over five months and will end in March 2024.
Winter travel will be hit severely due to this. The runway that is scheduled to be upgraded is 3050 metres long and 45 metres wide, and can accommodate medium-sized and wide-body aircraft.
What we know about resurfacing work at Vizag Airport The airport, also called INS Dega, is a civil airport in the Naval air base maintained by the Indian Navy and the decision to shut it for night flights comes via them. In a letter written to the director of Visakhapatnam (Vizag) Airport on July 26, INS Dega Commander Capt Sanjeev K Agnihotri proposed to close the airport for night operations from 9:00 pm till 8:00 am (the next day), shutting it for 11 hours every day. The closure is expected to begin on November 15. Agnihotri said, "The changed time schedule has been acknowledged by the airline operators. Besides, a mail has been forwarded to each airline operator to plan winter schedule accordingly," writes Hindustan Times.
The closure will affect at least 12 flights, including one to Singapore, according to a Times of India report. The other flight services that will be halted are to various cities including Delhi, Kolkata, Pune, Bangalore, and Hyderabad. To combat that, Vizag Airport director S Raja Reddy has asked for the closure timings to be changed. Talking to the newspaper, he said, "We have asked them to cut short the timing of the closure of the runway. We have already informed our higher authorities at headquarters in Delhi about resurfacing the runway. If the timing was reduced, then we can accommodate a few flights for the convenience of the passengers."
Hero and Featured Image: Representative Image credit: Bao Menglong/Unsplash
Related: Delhi Airport's Terminal 3 Gets India's Largest Lounge
Written By