Here's Why You Should Visit Siargao, A Small Tear-Drop Shaped Island In The Philippines
Dive into an unspoiled paradise, 500 miles from Manila, the capital of Philippines. With a population of around 2,00,000, Siargao offers a rare break from crowded tourist island hotspots, while retaining the beauty of one. By Shrimayee Thakur
Siargao is best known as the surfing capital of the Philippines. It's most famous surfing break is Cloud 9, although there are multiple spots around the island that offer surfing breaks at all levels. While Cloud 9 is suitable for seasoned surfers, beginners can get surfing lessons at Jacking Horse, which is more easily accessible. Siargao also hosts the Cloud 9 Surfing Cup, an official WSL Pro event, each year. The crystal-clear water around the island makes it a perfect place to try out other activities such as paddle boarding or snorkelling. The Cloud 9 pier is also a great place to enjoy sunrise and sunset.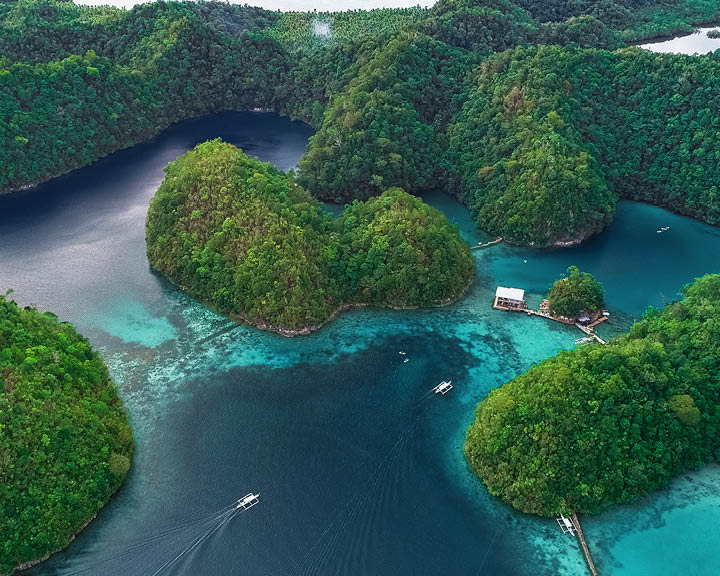 The island's pristine white sand beaches, beautiful piers, and cool blue waters make Siargao an idyllic haven to relax in while admiring what can only be described as nature's artistic finesse.
Visit Magpupungko Rock Pools, a 45-minute drive from General Luna, the main town in Siargao, to be awed by its crystal clear waters. The rock pools are exposed only at high tide and are ideal for swimming and cliff jumping. You can also explore the caves nearby. The rock pools are a popular tourist spot in Siargao. It is advisable to check the tides before you head to the place.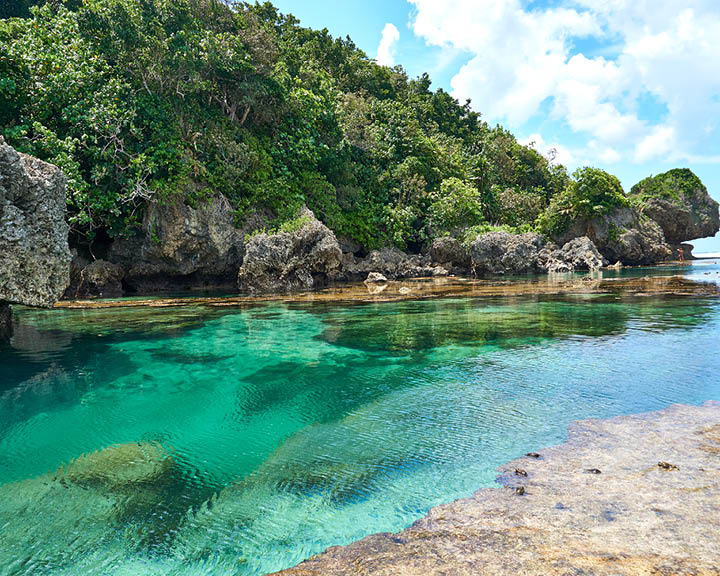 A 2.5-hour-long boat ride away from Siargao, Sohoton Cave makes it absolutely worth the effort. Hagukan Cave is the first stop, where you can swim in water that glows bright blue. The next stop is Magkukuob Cave, where you can climb up to a five-metre diving board and jump back into the lagoon. The last stop is Jellyfish Sanctuary, where you can swim with stingless jellyfish.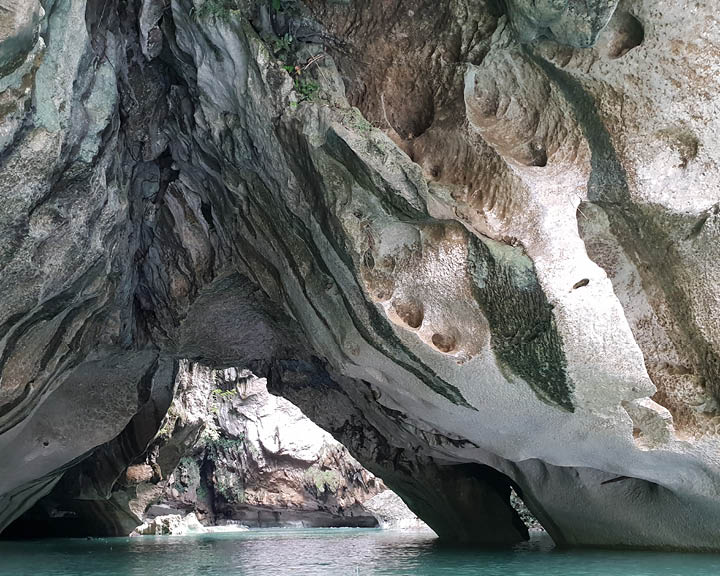 1.5 hours away from General Luna is Siargao's only waterfall, Taktak. It is a more offbeat place in Siargao, but worth the effort if you are looking for an isolated, peaceful spot.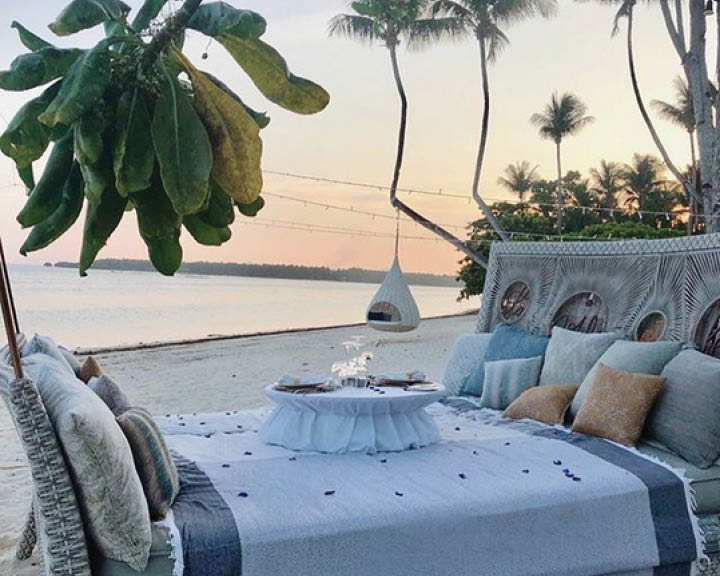 Nay Palad Hideaway is the only five-star resort on the island, sitting between lush mangroves and a private beach. The resort has 10 luxurious villas, an infinity pool overlooking the ocean and a fully equipped spa, offering holistic treatments.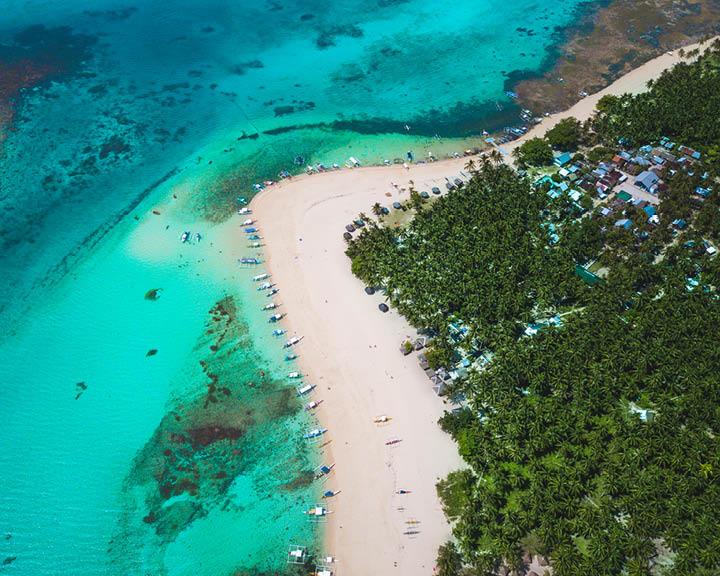 Visitors can also book a day tour to explore the three popular islands near Siargao: Daku island, the largest of the three, Guyam island, an oasis covered in a mini coconut palm tree forest, and Naked island, a bare sandbank surrounded by a reef.
Related: Five Must-Eats in the Philippines for the Intrepid Traveller in You