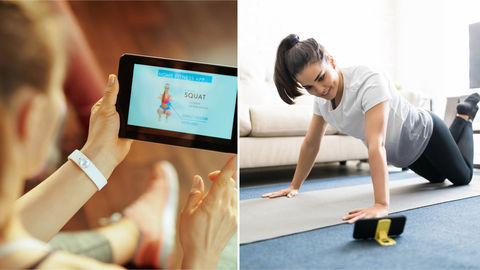 To say we have all the time in the world is an understatement. While we wait for #CoronaBeGone, why not transform our bodies during this time. Here are four hotels that offer a variety of exercise regimens, to help you keep fit mentally and physically. And, some of these virtual workouts are completely free. By Amitha Ameen
1. Thanyapura Health and Sports Resort, Phuket This wellness resort is launching a series of daily online fitness classes for people to enjoy for free at home. Starting March 27, get ready to get in shape with a mix of high energy HIIT sessions, Muay Thai, yoga classes and more. These no-equipment workouts are easy to practice at home and range anywhere between 30-60 minutes per session. The resort will also launch personal training sessions that can be accessed via their website.
To start your free workout, click here.
2. Equinox Hotels
View this post on Instagram
If you haven't already heard of Equinox Hotel's AM + PM rituals, you are in for a treat. The rituals focus on optimising the body at the end of each day. While the AM rituals are focused on taking the stress out of the morning through targeted stretches and flows, the PM ritual is aimed at optimising the body for sleep.
To start your free workout, click here.
View this post on Instagram
While you cannot practice yoga on the beautiful grounds of this Californian boutique hotel, you can still catch it online. Spearheaded by the graceful Andrea Bogart, who you might recognise from the popular Hawaii Five-O show, conducts free Vinyasa flow sessions. Why not focus on what you can control, during these uncertain times, like your strength, alignment, balance, and mental wellbeing.
To start your workout, click here.
View this post on Instagram
Intercontinental's state-of-the-art gym is helping people focus on their fitness during the self-isolation and home-quarantine period. Using Skype, Attitude Fitness' personal trainers are conducting one-on-one classes. Furthermore, the gym will soon be launching a Stuck at Home Exercise Programme video series, with various virtual workouts for you to choose from.
Related: 10 Bollywood Films That Will Take You On A World Tour (Virtually)
Written By