Vidit Taneja Of Bruised Passports Talks About Life In London Under Lockdown
Editor's note: The global COVID-19 crisis has left each one of us deeply affected and we want to help. Burda Media India has organised a fundraising campaign to #FightBackWithTesting and donating RT-PCR test kits to the worst-affected areas in India, which will be secured from our testing partner Mylab Discovery Solutions. You can help these kits reach many more by donating for the cause or by adopting a kit. Click here to join the fight.
How are professional travellers coping with the lockdown? One-half of the travel blogging couple 'Bruised Passports', tells us what life's like in London under lockdown. By Vidit Taneja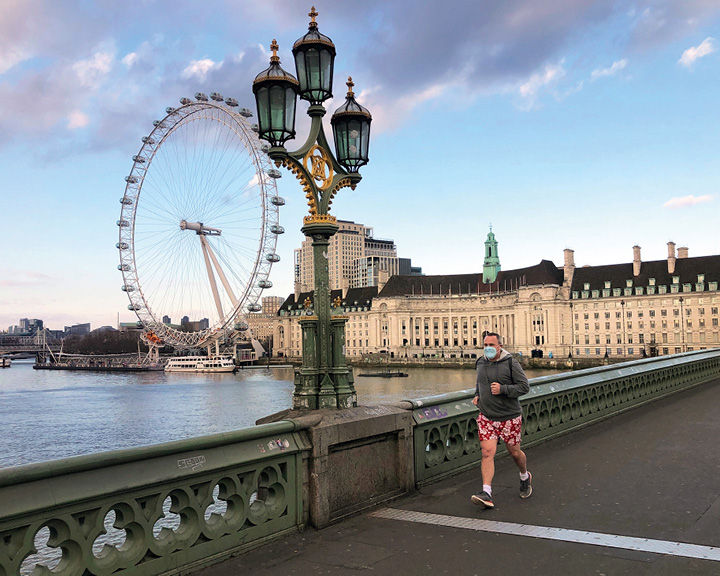 Today, I saw some dramatic images of the iconic Piccadilly Circus without a soul in sight—a melancholic reminder of what the world is living through right now. The onslaught of the Novel Coronavirus has changed the way all of us live. Savi and I were supposed to be spending April with our parents in New Delhi but ended up being quarantined in London due to cancellation of international flights and sealing of borders. As full-time travellers and bloggers, we are accustomed to working from home. So, the prospect of staying in a city we have grown to love is not daunting.
What is daunting is the state of the travel industry right now. It's no secret that daily wage earners everywhere have been badly affected by this pandemic. This is especially true of the travel industry—from gondoliers in Venice and taxi drivers in Bali to homestay owners in Chhattisgarh and tour guides in Hampi, livelihoods have been cut off. We are confident things will look up once the pandemic subsides, but as we isolate ourselves, we are trying our best to give back to the industry by helping out at the grassroots level.
There is a silver lining too. The planet is healing every day, and pollution levels have dropped significantly all over the world. Moreover, the sense of community is staggering, even in a place like London, which is in many ways the epicentre of individualistic pursuit. Youths are helping elders by leaving provisions and notes at their doorstep, entire neighbourhoods come together to cheer healthcare workers at least once every week, and communities are going out of their way to help those most affected by the crisis. Everybody seems to be taking this time to slow down and reconnect with their families and loved ones.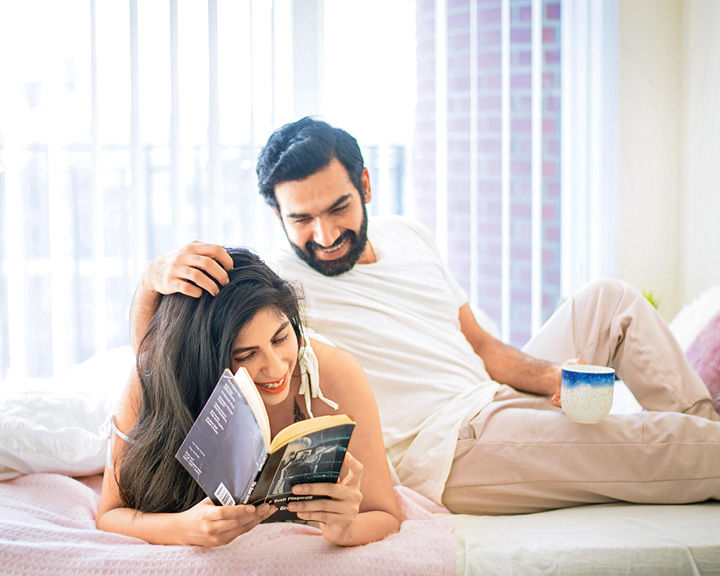 Perhaps, this is why we've felt strangely at peace during this quarantine. We've always been attracted to the slow life. In fact, that was one of the reasons we had chosen to transition to fulltime travel. But this pandemic, as scary as it is, has given us an opportunity to truly relish the little things that are forgotten along the way— playing board games, cooking rustic meals from scratch, waltzing in our little apartment for no reason, and meditating each morning. When we crave the outside world, we try to travel virtually by reading books about faraway lands or watching TV shows and documentaries about various cultures and communities. Just this week, we've watched excellent shows chronicling the lives of women in North Korea and Hasidic Jews in an ultra-orthodox community in New York. In a strange way, the knowledge we've garnered from different media satiates our restlessness, the 'travel itch' if you may, without our leaving the confines of the apartment.
Work continues online, but there is no rush to get anywhere. It is suddenly OK to devote entire evenings to putting together a puzzle. Mornings are spent catching up with family overseas; Saturday nights are reserved for drinks with friends; Sunday mornings mean lazy brunches. We are slowly but surely getting used to this new rhythm of life.
We do miss meeting our friends physically and visiting the neighbourhood cafe for a cuppa. In fact, it was surreal to see just how quiet everything was in London during the long Easter weekend—no buses covered with giant chocolate eggs, no banter, no summertime offers outside pubs, no BBQs, and definitely no street parties. The onset of summer is usually when London is at its most cheerful, but this year, a sense of doom hangs in the air. Thanks to social distancing norms, nobody wants to talk to another on the road. The constant buzz of black cabs and airplanes taking off is strikingly absent. It is almost impossible to escape the gloominess, which is all-pervasive and undeniable.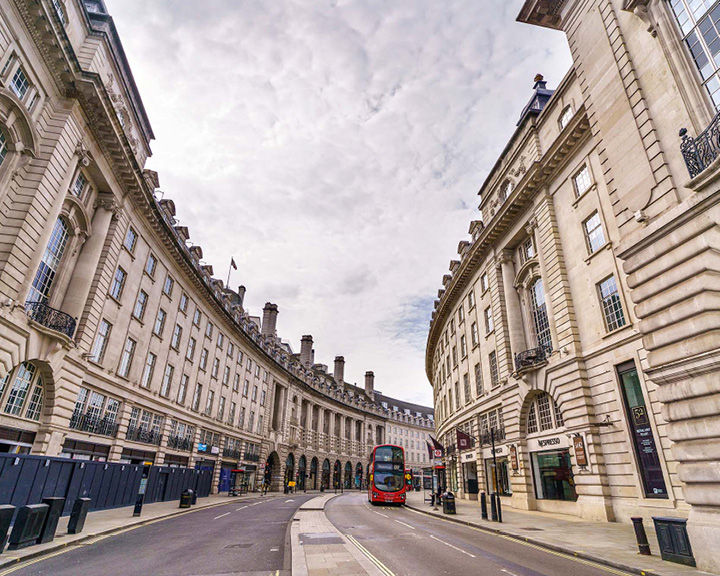 But nature has strange ways of reminding us that this, too, shall pass. This week, as we left our apartment for our weekly grocery run, we walked through an eerily silent street full of cherry blossom trees in full bloom. As I was contemplating the pandemic, a gust of wind sent hundreds of pale pink petals circling in the air—a magical reminder from the universe that the great outdoors might be forbidden for now, but there is light at the end of this tunnel.
Related: Here's How Milind Soman Is Keeping Fit During The Lockdown