Mumbai is set to get its fourth Vande Bharat Train on June 3, 2023, operations on which begin a day after. The new carrier will run on the popular Mumbai-Goa route.
According to reports, the train will run between the Chhatrapati Shivaji Maharaj Terminus (CSMT) in Mumbai and the Madgaon Station in Goa. The train will ply six days a week except Fridays. It is to be inaugurated by Prime Minister Narendra Modi, according to Times of India.
All you need to know about the Mumbai-Goa Vande Bharat Express train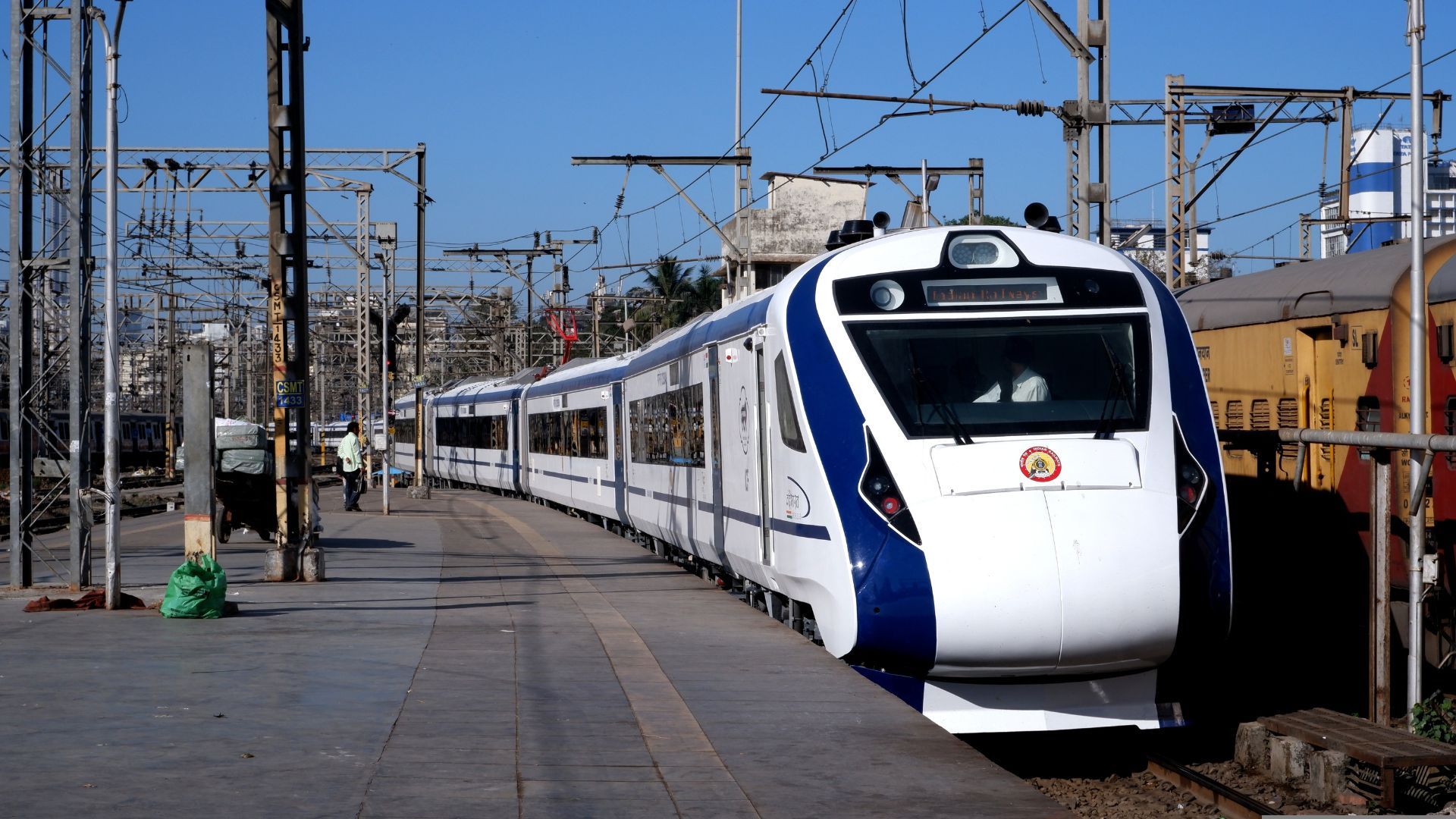 This new Vande Bharat train has 10 stations on its route, including CSMT, Dadar, Thane, Panvel, Roha, Khed, Ratnagiri, Kankavali, Thivim and Madgaon. The semi-high-speed train has a maximum speed of 180 kmph, which will cover a distance of 586 km in almost eight hours. Reports add that this is about an hour lesser than what Tejas Express, which runs between the two end stations, takes.
The train will start from CSMT at 5:25 am and will be in Madgaon by 1:15 pm. From Madgaon, the train will leave at 2:35 pm and reach Mumbai by 10:25 pm. Further, the carrier has eight coaches to cater to the amount of people expected to hop onboard, given the popularity of the route and Goa being a much-loved tourist destination. Further, the train comes with the usual offerings that these semi-high-speed trains have, including the 360-degree rotation seats, automatic sliding doors and LED lighting. The ticket prices for the Mumbai-Goa Vande Bharat train haven't been revealed yet.
The other three Vande Bharat trains that operate from Mumbai are the ones to Shirdi, Solapur and Gandhinagar. Yet another train that runs in Maharashtra is the Nagpur-Bilaspur Vande Bharat Express. The Mumbai-Goa train is the 19th Vande Bharat Express to run in India. These trains are currently running in about 22 states and Union Territories across the country.
(Hero and Featured Image credit: Shutterstock)
Related: Vande Bharat Trains Launched In 2023: Routes, Timings And Other Details