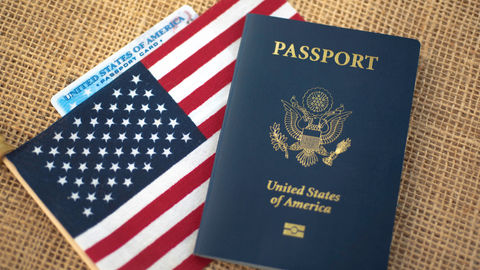 As most of the countries ban entry of US passport holders due to current pandemic, it loses the powerful status that allows it to access maximum countries without a visa or with visa-on-arrival. By Tanvi Jain
View this post on Instagram
In a major blow to the United States of America, the country's inability to handle the worsening Coronavirus situation has deprived it of its powerful status, as many countries have banned US passport holders from entering their borders.
As per the latest report by Henley & Partners Passport Index, the US passport holder can now enter without a visa or get a visa on arrival to 158 countries, instead of 185 countries earlier. "Before COVID-19, the US passport usually ranked within the top 10 on the Henley Passport Index in sixth or seventh place, with its citizens able to access 185 destinations around the world without requiring a visa in advance. However, under the current EU ban, the picture looks starkly different. US nationals now have roughly the same level of travel freedom as citizens of Uruguay (included on the EU's list of welcome countries), which ranks 28th on the index, with a visa-free/visa-on-arrival score of 153," — it mentioned on its official website.
View this post on Instagram
It added that US' dramatic decline in passport power means that Americans have a similar level of travel freedom usually available to citizens of Mexico who according to the report have access to 159 countries.
However, countries that have made it to the top five in terms of passport strength include Japan at the first position with access to 191 countries, Singapore at second, South Korea and Germany at third, Italy, Finland, Spain and Luxembourg at fourth, and Denmark and Austria at fifth position. Meanwhile, India stands at 85th position with access to only 58 countries without a visa or with visa on arrival.
View this post on Instagram
All the rankings have been done on the basis of data from the International Air Transport Association (IATA). As early as 2014, the US was at the top position in terms of its power to access a maximum number of countries, but the current pandemic, not only made it the worst-hit nation with over 3 million cases but also dropped its status to the seventh position.
Related: US Imposes Travel Ban: Here's How It Will Impact Indian Workers & Students
Written By