UNESCO and Royal Enfield have partnered to focus on the Intangible Cultural Heritage of India, starting with the Himalayas. A four-day exhibition and cultural programme at Bikaner House, New Delhi marked the inception of this union, where artists, speakers, chefs, and more from the Himalayan and Northeast regions came to enthral. By Ralan Kithan
Indian multinational motorcycle manufacturing company Royal Enfield and UNESCO have joined hands to put the spotlight on the intangible cultural heritage of India. To mark this union, the two collaboratively held a four-day exhibition and cultural programme at Bikaner House, New Delhi, starting August 22.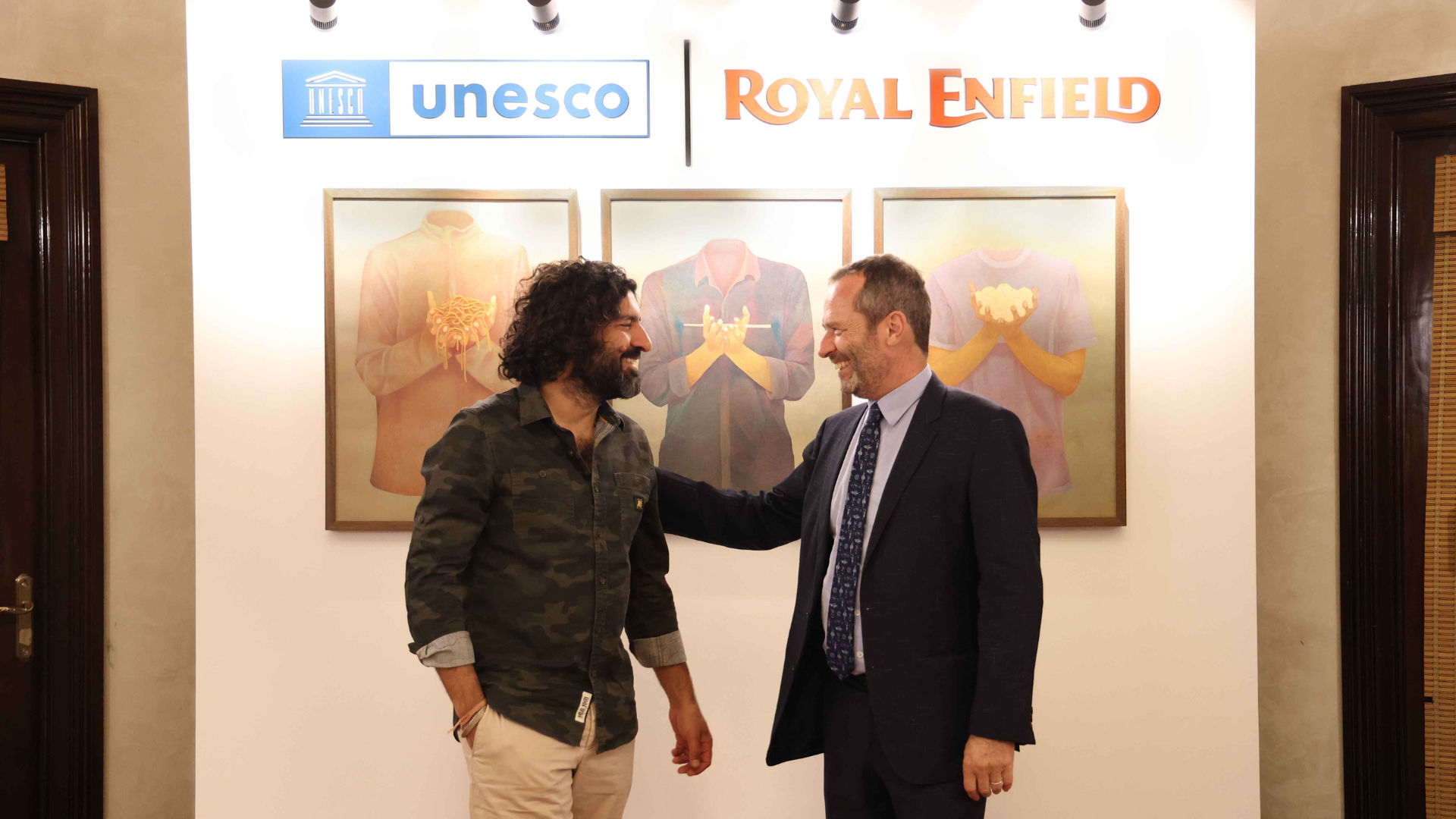 About Journeying Across the Himalayas
The ongoing exhibition, titled Journeying Across the Himalayas, features the works of artists from the Himalayan and Northeast regions. Curated by Dr. Monisha Ahmed (co-founder of Ladakh Arts and Media Organisation) and Mary Therese Kurkalang (founder-director of KHUBLEI), the exhibition and programme features eminent artists, designers, chefs, mixologists, musicians and prominent figures in the field of the social development sector. This includes actor Adil Hussain, designer Peter D'Ascoli and Sonam Dubal, author Rita Banerji, mountaineer and entrepreneur Malika Virdi, conservationist Tsewang Namgail, mixologist Yangdup Lama, restaurant owner Nilza Wangmo, and chef Anumitra Ghosh. The four-day programme also includes panel discussions, film screenings, poetry, music and lecture-demonstrations.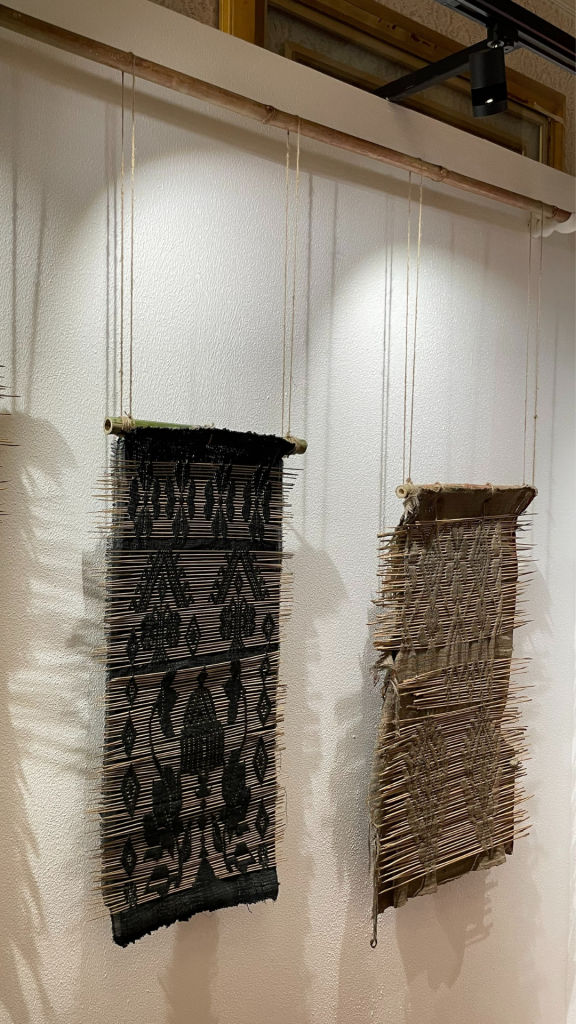 Some of the artists on display include Dipankar Panging, Yawan Rai, and Monisha Ahmed. Panging's series on display, Mimang Molai, features recycled materials such as bamboo, recycled plastic and cloth rags. The same has been made in collaboration with weavers from Dikhowmukh village in Assam. Photographer Rai has displayed his photographs which captured the people and places of Sikkim, his home. Ahmed, on the other hand, has showcased the ancient craft of weaving in Ladakh through photographs.
Promoting Cultural Heritage with UNESCO and Royal Enfield
As part of its ongoing program globally and in India, UNESCO has been spearheading the movement to identify, document, and preserve the Intangible Cultural Heritage of India. Notably, India is one of the 178 countries to have adopted the 2003 UNESCO Convention for the Safeguarding of the Intangible Cultural Heritage (ICH).
At the launch of the four-day programme, Eric Falt, Regional Director and UNESCO Representative for Bhutan, India, Maldives, and Sri Lanka said "We are happy to celebrate this new partnership with Royal Enfield with a launch that focuses on parts of the Himalayas. We have focused on a number of states, but the Himalayas remain one of the areas where it has relatively little information. With Royal Enfield, you can go to places where few people can go!"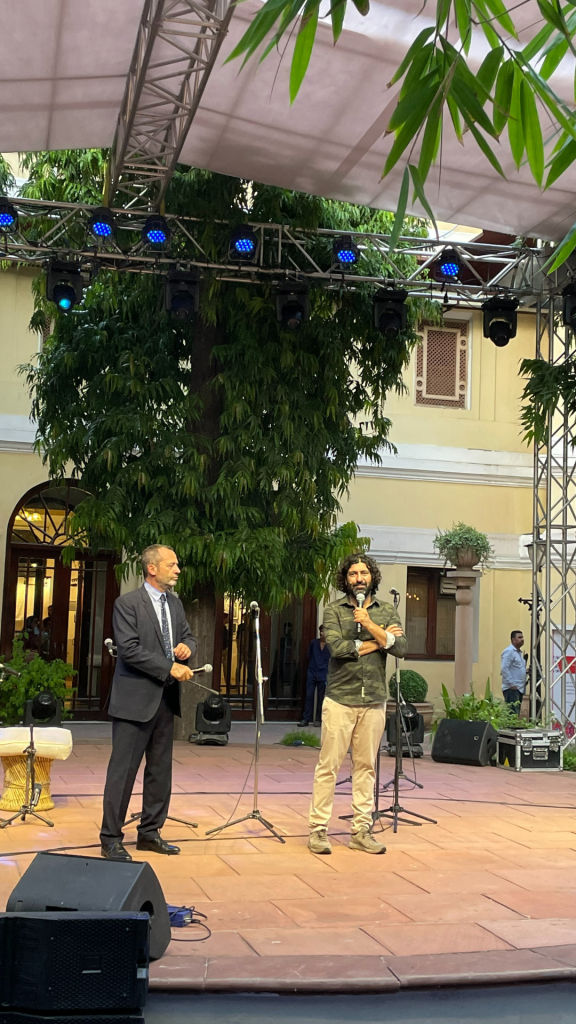 "We look forward to starting by identifying up to 100 existing intangible cultural heritage practices in the next few weeks which are not very now well-known or not very well documented. We will pick it up from there. Next year, we will try to look at other parts of the country," Falt adds.
Siddhartha Lal, Chief Executive Officer of Eicher Motors (parent company of Royal Enfield) explains, "At Royal Enfield, we have been doing a lot of work on the sustainability front and on various other aspects in the Himalayas. Through this partnership, we aim to preserve and promote the culture, knowledge, and traditions that are harmonious with fair and regenerative living. We want to ensure that Himalayan communities are empowered to make decisions that support their resilience. We have projects which are going to start [soon]. The first one is the great Himalayan exploration which starts in September."
By 2030, Royal Enfield aims to partner with 100 Himalayan communities to adopt sustainable living practices. This is in sync with the motorbike brand's long relationship with the Himalayas, stretching back over three decades.
The four-day programme is open to visitors till August 25, from 10 AM to 9 PM at Bikaner House, New Delhi.
Related: These UNESCO World Heritage Sites In South India Let You Explore India's Rich Past