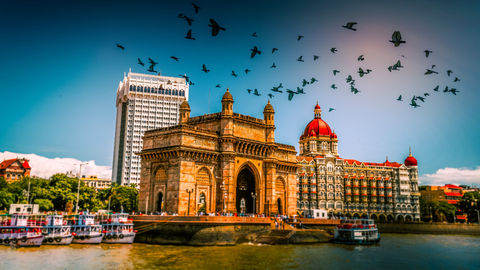 Mumbaikars are in for a smooth sail as UberBOAT is all set to cruise away passengers on speedboats starting February 1, 2019. By Priyanka Chakrabarti
UberBOAT launches in Mumbai with speedboats from Gateway of India to Alibaug and Elephanta in association with the Maharashtra Maritime Board. The ride-mogul startup will be starting a speedboat service between Mumbai's Gateway of India, Mandwa (near Alibaug) and Elephanta Caves.
The service can be easily booked through the Uber app. This definitely makes it the most convenient, app-based speedboat hire service in India! Well done, guys!
UberBOAT fares — Mumbai to Alibaug:
Uber is currently offering two ride options on its marine service:
UberBOAT can accommodate around 6-8 passengers. Price: INR5,700/-.
UberBOAT XL can carry over 10+ passengers. Price: INR 9,500/-.
(P.S – These rates are for a point-to-point journey across any two of the three ports – Gateway of India, Mandwa and Elephanta Caves.)
Speaking of UberBOAT, Vikram Kumar, CEO, Maharashtra Maritime Board, said in a press statement: "We are confident that this will further bolster the city's waterway transport facilities by providing locals/Mumbaikars as well as tourists a reliable and convenient option to travel between Gateway of India, Mandwa and Elephanta. Additionally, the Maharashtra Maritime Board will further strive and work with Uber to create new possibilities and augment business for local boat operators."
Related: Uber launches UberPass
Written By