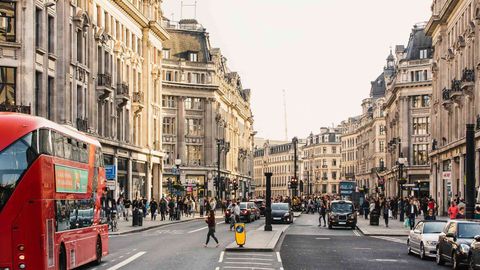 If you're trying to book the most popular travel destination for your summer getaway, Google is here to help. The search engine used its Google Flights data to see where travellers are hoping to go this summer.
These are the most popular summer getaway destinations
The top query for summer 2023 — specifically, June through August — is London, followed by Cancun, Mexico; Paris; Orlando, Florida; Rome; and New York City.
Of the top 20 most-searched destinations, European cities are trending, with Rome, Barcelona, and Dublin all making the list as well. Tokyo also made the cut, following Japan's reopening last October. As domestic destinations go, beyond Orlando and NYC, summer vacationers are searching for Los Angeles, Seattle, Miami, Chicago, Boston, and San Francisco. Travellers are leaning into solo travel, as searches for solo travel destinations, solo cruises, and solo travel for women are all up. (Searches for "solo travel destinations," for example, spiked by more than 120 percent in the US over the past year.) The most searched-for solo travel destinations include Japan, New Orleans, Iceland, Mexico City, and Italy.
And for couples, the most-searched romantic locales are Jamaica; Bora Bora; Turks and Caicos; the Maldives; and Myrtle Beach, South Carolina.
Not surprisingly, Google found there's an all-time high for searches around passports. (The U.S. State Department is currently processing 500,000 passports a week and most recent estimates say passport processing time is currently 10 to 13 weeks.)
This story first appeared on www.travelandleisure.com
Main and Feature Image Credit: Alexander Spatari/Getty Images
Related: New York Most Expensive City For Business Travel, Hong Kong Tops Asia List: Survey
Written By