This Brand-New Cruise Ship Has A 10-Storey Slide, An Escape Room And 8 Luxe Restaurants
Earlier this month, Norwegian Prima — Norwegian Cruise Line (NCL)'s 18th ship — made its USA debut in the New York City. I went aboard to discover what makes this 3,100-guest ship — the first in NCL's Prima class — stand out. By Stacey Zable
For those seeking a winter getaway, the ship will be offering five-, seven- and nine-day Caribbean and Bermuda itineraries out of New York City, Miami, and Orlando (Port Canaveral) through March. Prima will then sail across the Atlantic from NYC to Iceland and spend the summer sailing Northern Europe. Here are my favourite spaces on board, which I found truly set the ship apart.
What makes this new cruise ship special?
The Haven is Norwegian Cruise Line's small ship-within-a-large-ship experience, offering a step up in service and amenities for its guests. On Norwegian Prima, The Haven is offering you even more in terms of exclusivity and access starting with its private elevators that whisk you up to its 107 Haven suites. But where The Haven truly stands out is what lies beyond your suite in this exclusive area including its private lounge, bar, and restaurant. Outside in The Haven Courtyard, you can relax in an infinity pool, hot tubs, and at an outdoor spa with a glass-walled sauna and cold room. Among the special services The Haven guests receive is a 24-hour butler and a concierge to handle all ship reservations, plus the ability to skip the lines at any onboard attraction and be personally escorted on and off the ship at each port.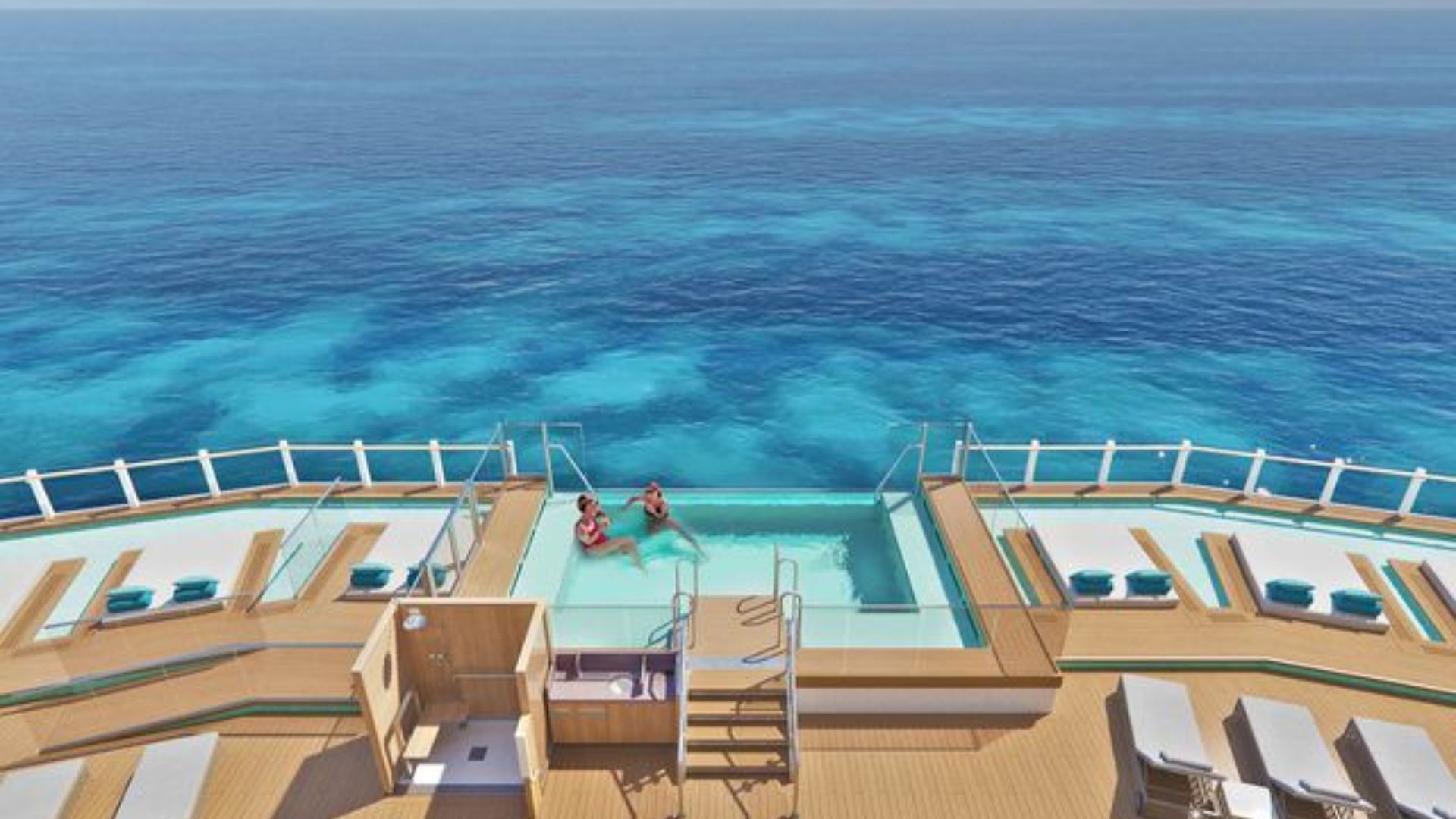 Beyond The Haven, my favourite spot to dine on the ship, and a new offering for NCL, was not one of the eight specialty restaurants available for an extra charge, but the complimentary Indulge Food Hall. Open for all three meals, the fabulous spot offers a choice of international cuisine all available to order digitally from your table. Simply click on what dishes you want, place your order, and seemingly in minutes, your delicious food is delivered to your table.
My top picks were the Australian lamb chops and tenderloin from the Seaside Rotisserie. Other cuisines at Indulge include Indian, Latin, Italian, and barbecue. A variety of desert is on display for your picking. Coco's within Indulge features upscale speciality chocolate and Instagram-worthy ice cream sundaes and shakes for an extra charge. Indulge's space itself is super cool with indoor and outdoor seating — plus intimate nooks perfect for private relaxation.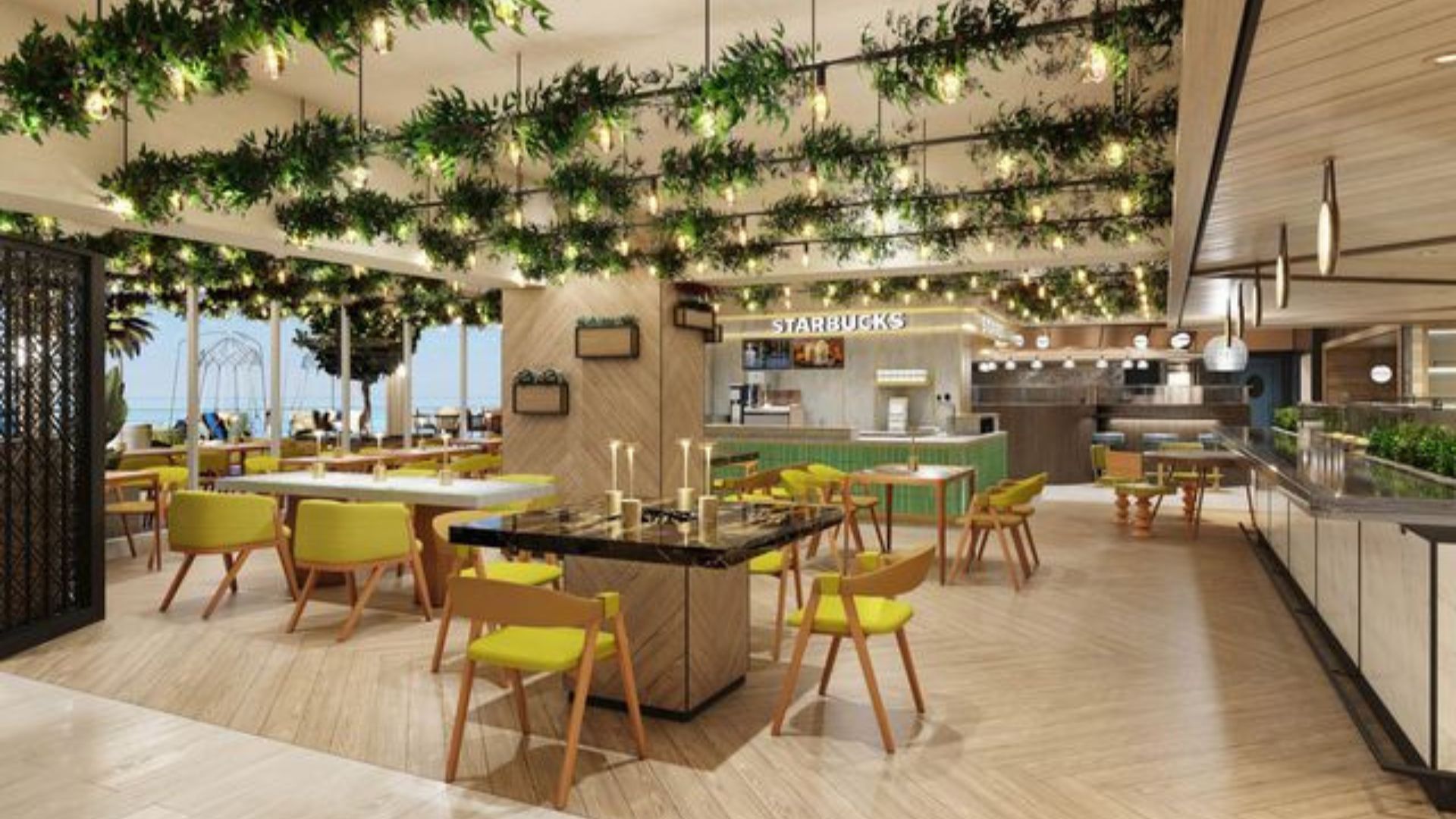 While Prima is meant to introduce a new level of culinary on board NCL ships, the fun, games, and entertainment are equally next-level. You can get your adrenaline racing by taking a ride at the Prima Speedway, the first three-storey racetrack at sea, or heading down The Drop, the first free-fall dry slide on a ship, which plummets 10 stories. Head to the Galaxy Pavilion for virtual fun on racing simulators, an escape room, or to perfect your swing at the golf simulator. The Bull's Eye offers private areas with dart boards. At The Stadium, you can play pickleball, foosball, tabletop shuffleboard, high-tech miniature golf, and even beer pong (yes, really). And, of course, there is always the casino for gaming of a different sort.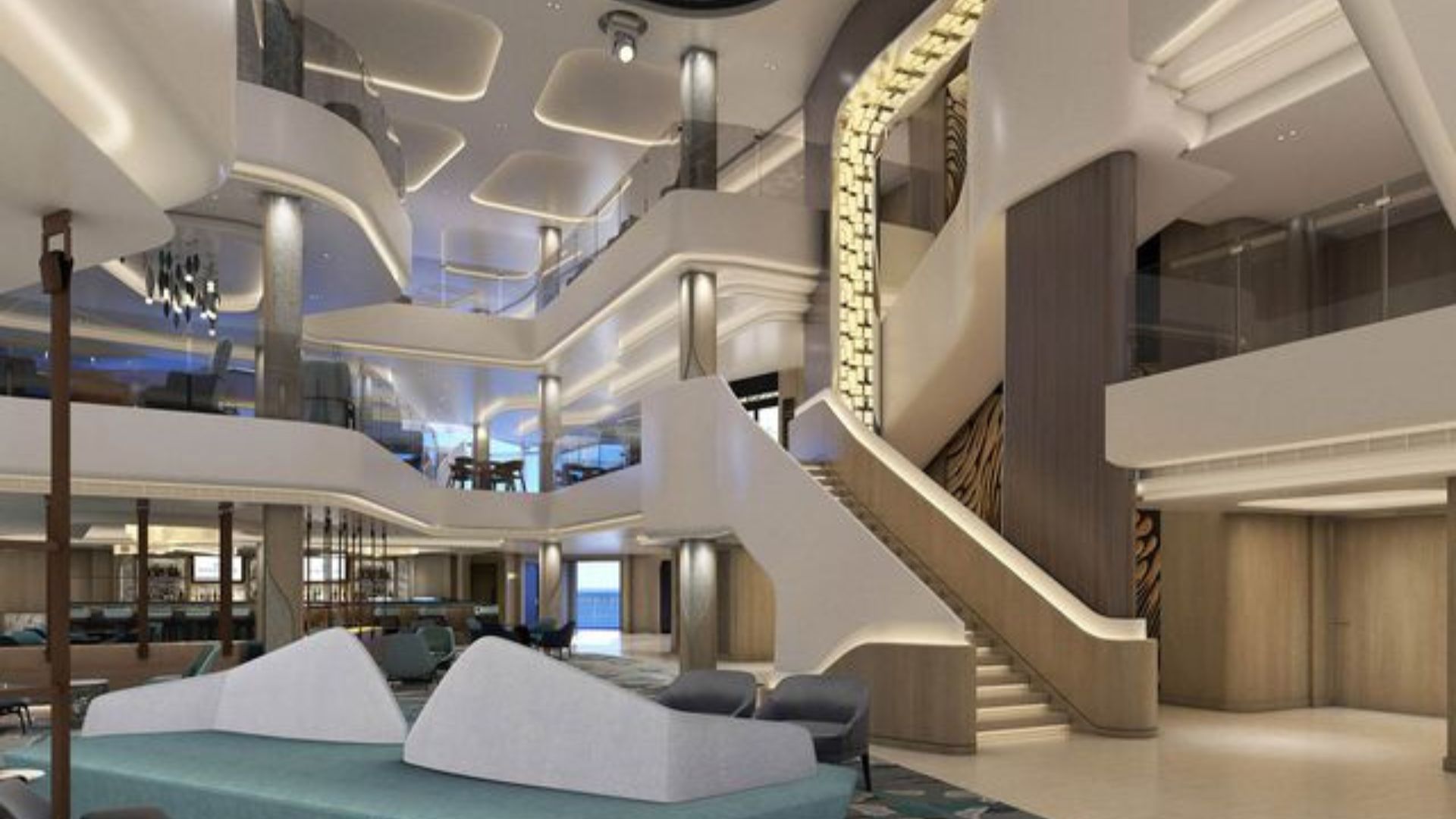 There is no shortage of live music throughout Norwegian Prima, with musician duos, soloists, and a Caribbean band playing in the Penrose Atrium or the intimate Metropolitan Bar. Arrive early to get a seat at Syd Norman's Pour House, where the house band includes vocalists and assorted musicians play rock tunes to a packed house.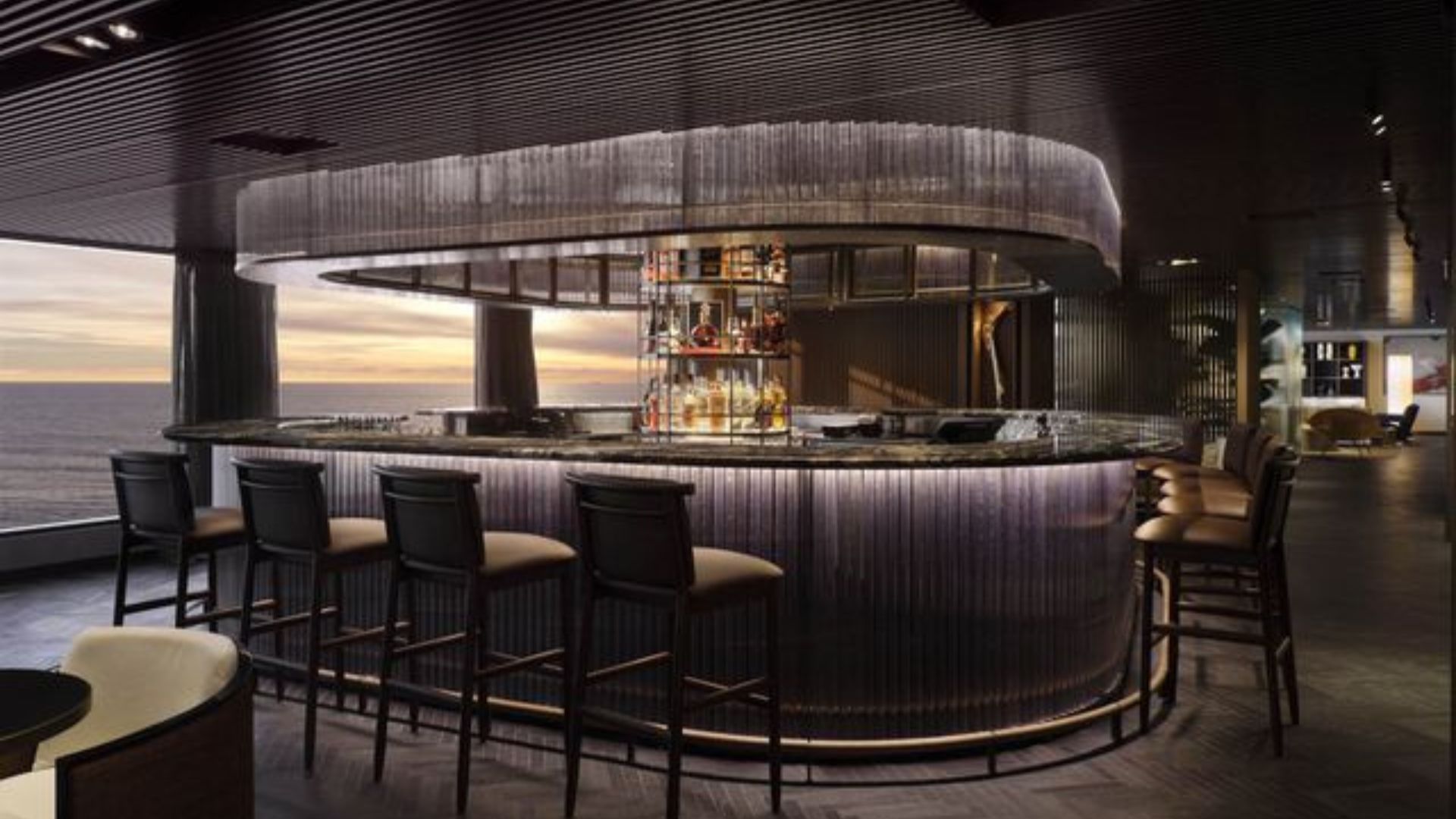 But it's "Summer: The Donna Summer Musical," a slightly condensed version of the Broadway show, that truly delighted me as I sang along to favourites with an incredibly talented cast that included Kimberley Locke, best known for "American Idol." Return for late-night dancing when the three-storey Prima Theater transforms into a nightclub with seats disappearing into hidden storage spaces. If comedy is more your thing, check out the intimate "Improv at Sea" performance. There is also "The Price is Right Live" and "Noise Boys," a tap-dancing, beat-boxing show.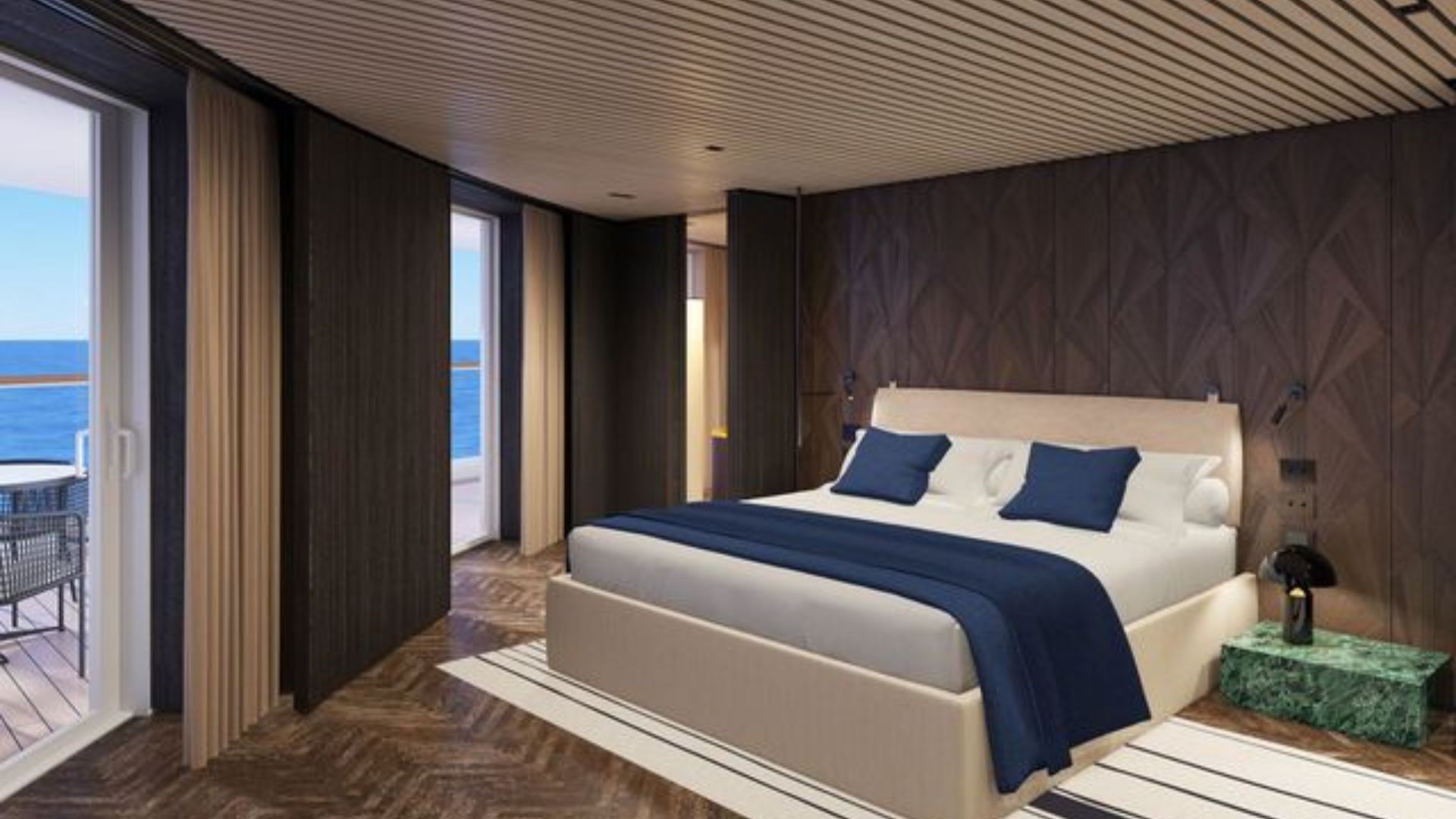 When you'd rather relax without the temptations of Broadway-style entertainment and escape rooms, there are plenty of Zen zones where you can discover your own perfect spot at sea to do, well, nothing at all. Start outdoors on deck eight, which is filled with a number of intimate spaces (and swinging chairs) ideal for curling up with a book or just looking out at the horizon.
Ocean Boulevard, also on deck eight, enables you to walk around the entire ship, including over glass walkways that offer a peak into the ocean below. Head indoors to Mandara Spa & Salon for an assortment of pampering treatments, and time in the healing waters of the Flotation Salt Pool, infrared sauna, charcoal sauna, Ice Room, and lounge areas. Or grab a lounger at La Terraza or Infinity Beach, where a dip in the infinity pool makes you feel when sailing like you're on the edge of the world.
This story first appeared on www.travelandleisure.com
Main and Feature Image Credit: Courtesy of Norwegian Cruise Lines
Related: The Ritz-Carlton Yacht Collection's First Ship Just Set Sail — And We Were The First On Board