Why The Lodhi, New Delhi, Is Your Perfect Choice For A Safe Staycation & Celebration!
The wedding and festive season is round the corner, and planning a staycation or a social gathering in unprecedented times like these, comes with lot of responsibilities. Here's why The Lodhi in New Delhi is your perfect choice to enjoy the best of luxury and bespoke experiences under one roof, without any compromise on safety.
The pandemic has strapped travel and celebrations for a lot of us for a while now. However, with India moving into 'Unlock', and life slowly but surely moving towards the 'new normal', albeit with all the safety and hygiene protocols in place, we have just the perfect solution for you to reignite your staycation plans and start thinking about the perfect celebrations this season in the capital city!
The Lodhi, New Delhi is where you need to head if you're looking for some downtime with some of the best immersive experiences the city has to offer. Whether it's the hotel's large rooms and suites with private pool and huge balconies boasting scenic views, the cosy ambience draped in luxury, or the gastronomic feast–this is the ideal place to unwind and relieve yourself from all the lockdown stress, without having to worry about you or your family's safety.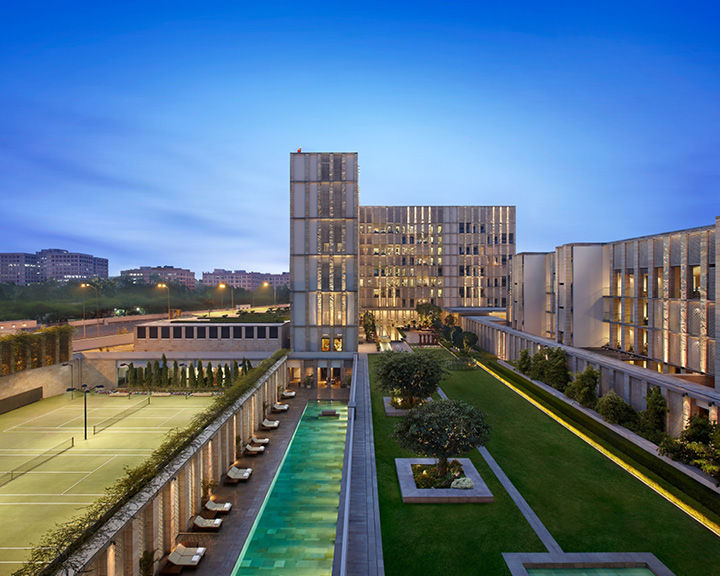 The heightened hygiene and safety measures at The Lodhi include thermal screening, thorough sanitisation, and social distancing being maintained at every step of your experience here. To start off with, there are only five rooms on one floor, and all located 15 feet apart from each other. Upon entering your thoroughly sanitised room, you'll find utilities such as bath amenities in a sealed pack for single use only, and a private bar to make sure that you enjoy yourself and maintain physical distancing at the same time. Even the hotel's common areas undergo proper sanitisation at regular intervals, and the staff maintain the highest levels of safety guidelines, all in accordance with its 'Stay Safe Assurance' programme, with enhanced cleanliness and hygiene protocols.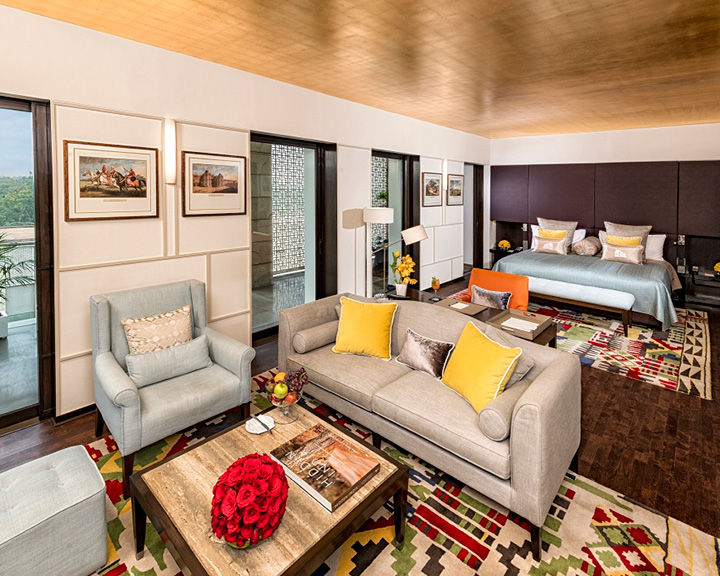 At The Lodhi, outdoor activities are just as much a part of the bespoke holistic experience. Whether you want to give your sports buddy a tough time at the tennis and squash courts, or lift some weights in its state-of-the-art gym, all under the assistance of personal fitness trainers, there's no stone unturned when it comes to providing guests one of the best luxury stays in the country. In fact, through its Athletic Club facilities in collaboration with celebrity fitness expert Sumaya Dalmia, guests can also avail personalised fitness routines.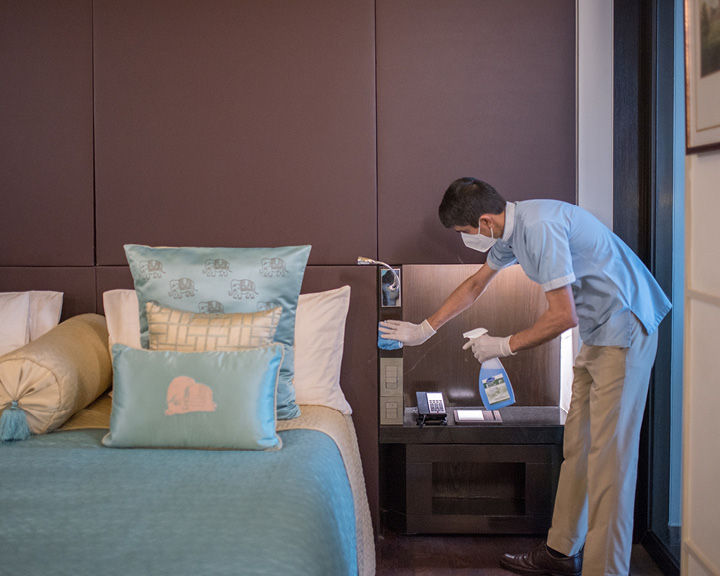 At The Lodhi, the culinary offerings are world-class and if you're a gourmand, then this is just the place for you. Whether you are into local specialities or international delicacies, the hotel knows how to satiate your cravings. And in case you have an official dinner, a friendly gathering, or a romantic date planned, its restaurants and lounges provide you just the setting you need. Of course, no bar or restaurant here opens before being sprayed by disinfectants–a process that is repeated multiple times after every meal to ensure the safety of all guests.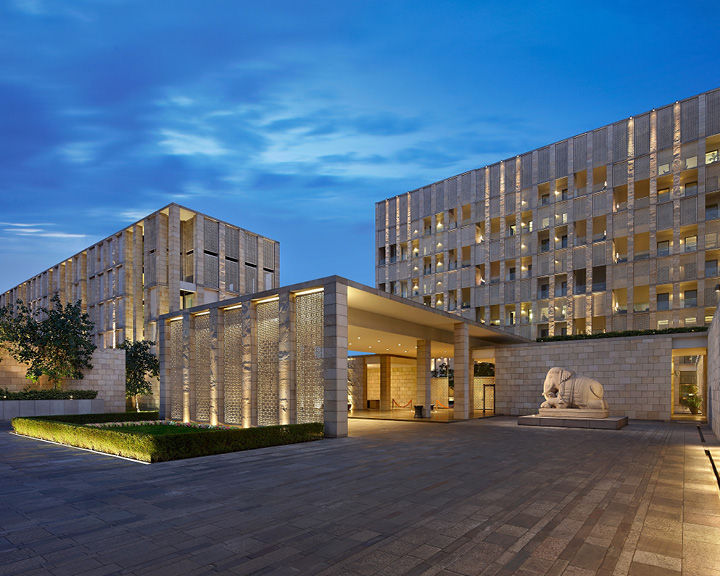 The Lodhi is located in one of the most scenic neighbourhoods of Delhi, and if you feel like exploring the vicinity, all you need to do is consult with the hotel's dedicated Les Clefs D'Or Concierges who create tailored excursions and experiences–just the icing on the cake you might want after being indoors!
So, what are you waiting for? If you're looking for a memorable experience or can't wait for that luxurious celebration in the heart of the capital city, then you know where to head now!
Related: The Lodhi, New Delhi Has Cracked The Code Of Blending Business With Leisure!