The distinctive flavours of Kodava cuisine will leave you richer in more ways than one. By Abhinanda Bhattacgarya
The lower half of the Indian peninsula is flanked by the Western and Eastern Ghats. These stretches of mountains running along the coasts are unperturbed by their lack of height as they are of incredible ecological significance. The Western Ghats have earned a place in the UNESCO World Heritage Centre as one of the eight 'hottest hotspots' for biodiversity. Also called Sahyadri, meaning 'benevolent mountain', these western ranges are suspected to be older than the Himalaya. On the inner slopes of this massif, in southwest Karnataka, is a hilly district called Kodagu or Coorg.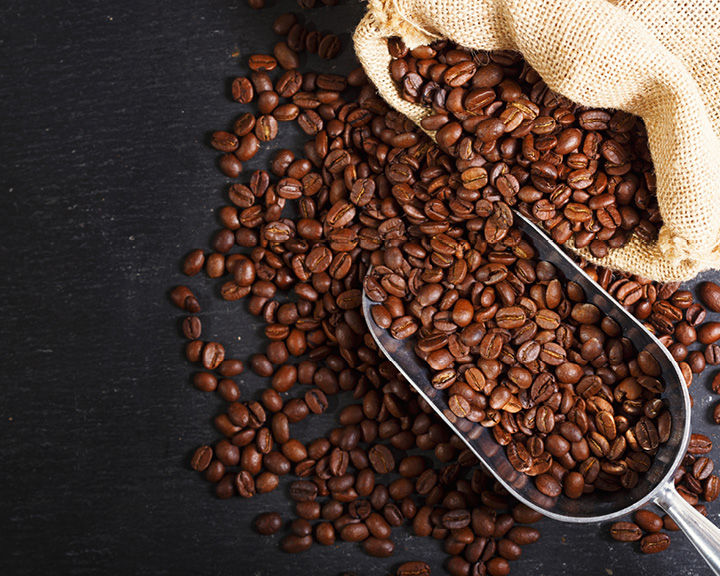 Kodgagu is the land of Kodava, the umbrella term for the language, culture, and people here. The native Kodava inhabitants were the dominant people of the region, and even today every child has a Kodava first or middle name. Many Kodava girls are also named Kaveri after the auspicious river that originates at Talakaveri in the mountains of Coorg. Agriculturists by profession, the Kodavas were also warriors, with their own chieftains and weapons, and the patrilineal tradition of handing down weapons from one generation to the next is still prevalent. At present, the inhabitants of Kodagu thrive on forestry and agriculture, most having homes in sprawling coffee plantations.
The Simpler, The Better
The word Kodava means indigenous people. This ethos comes out in all their life practices. It sets them apart from the rest of Indian sites lending a sense of wonder and curiosity towards the community. The cuisine of the people of Coorg, too, is unique to this region. I would recommend a homestay as an ideal option to sample authentic dishes marked by the region's history and culture. School Estate, Kabbe Holidays and Nova Woods are some notable homestays.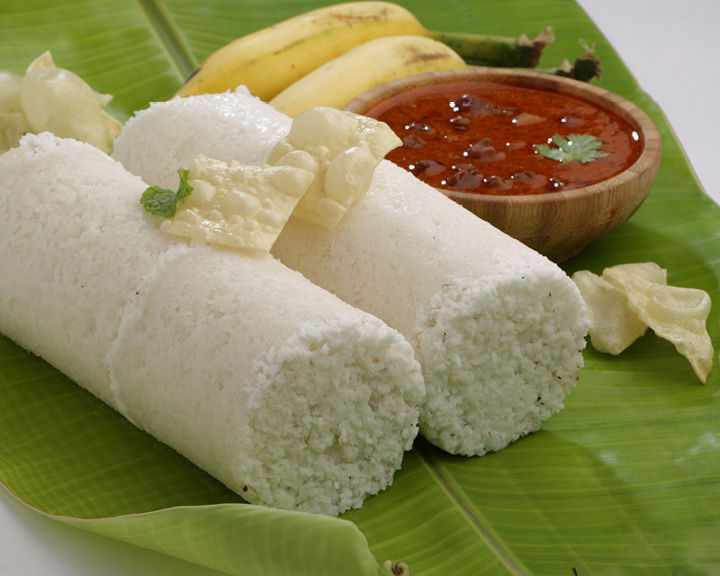 On the way to Madikeri, stop at the Tibetan Buddhist Monastery of Namdroling. It is the world's largest Nyingma Buddhism learning centre, with over 5,000 lamas in residence. Beautiful thangka wall hangings are displayed inside the shrine, and the monastery has its own humble canteen right across, where authentic vegetarian Tibetan food is served. Try the steamed and pan-fried momos with mild buttery vegetable fillings.
If you've opted for a homestay, be sure to request an authentic breakfast of akki otti (flatbread made from leftover rice) with kumbala (pumpkin curry) and ellu paaji (nutty sesame chutney) drizzled with honey, papayas and bella coffee (black coffee with local jaggery). In case you need to set out early from your accommodation, stop for breakfast at East End Hotel right behind the petrol pump on Stuart Hill. It is also worth stopping by between 4 pm and 7 pm, when their kitchen dishes out keema dosas (savoury crepes with minced mutton). The service is also warm and friendly.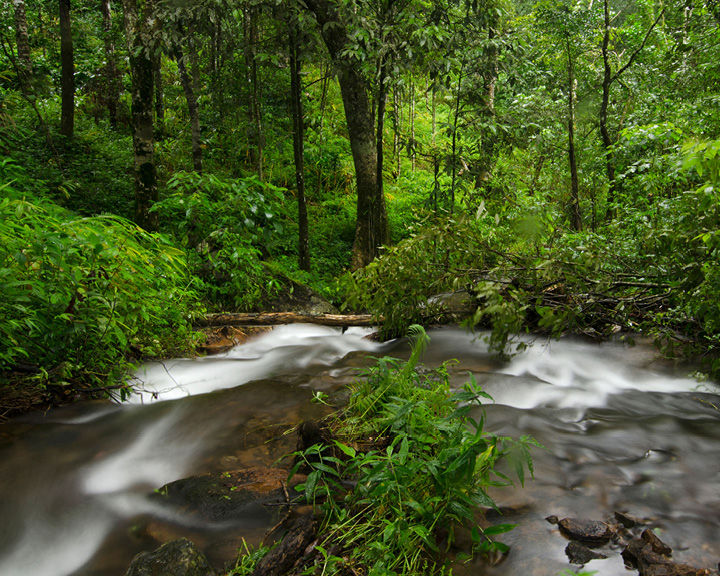 The staple in these fertile slopes is rice. Every family owns wooden paddy bins called pathayas that store rice for the entire year, until the next harvest season. Rice puttus (rolls of steamed rice flour and grated coconut) like nooputtu (with a twine-like appearance), paputtu (made of coconut and milk), adikeputtu (made of roasted rice and jaggery) and kulaeputtu (rice steamed with jackfruit in banana leaves) are eaten with a variety of curries.
Keeping It Authentic
The Kodavas were gamers as much as agriculturists. In earlier times, the men would take their guns and head to the jungles to hunt wild boar, though today that has been replaced by pork. If you are looking for an incredible culinary experience, pop into Coorg Cuisine in Madikeri, opposite the bus stop, and order their nooputtu and pandi curry (Kodava pork curry). Sip on passion fruit juice while you wait, and finish off your meal with beetroot halwa.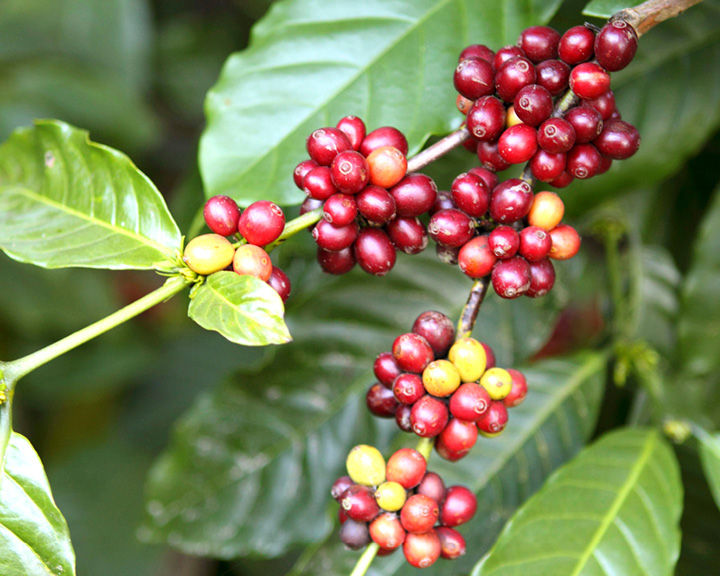 Moving to some unique vegetarian dishes, baimbale curry (fermented fresh bamboo shoot gravy) is a must-have. Horsegram gravy, Coorg mango curry made from small jungle mangoes, raw banana fry, kummu curry (roasted mushroom curry), and kootu curry (mixed vegetable medley) are unique vegetarian offerings to be paired with the puttu, akki otti, or rice.
Papera in Madikeri is great for food connoisseurs. Local kitchen implements, and harvest and hunting equipment made from wood, metal, rattan, wicker, copper, brass, and shells adorn every wall. Large and small storage devices from old homes make quite a spectacle. Vegetarian gravies, traditional chicken curry, and dry pork dishes are cooked from historic recipes; the staff is warm and eager to please.
If you find time to eat in Tiger Tiger, a hole-in-the-wall on Raja's Seat in Madikeri, order the combo meal with pork fry seasoned with kachampuli (Coorg vinegar) and some Coorg pickle, preferably the bamboo shoot one.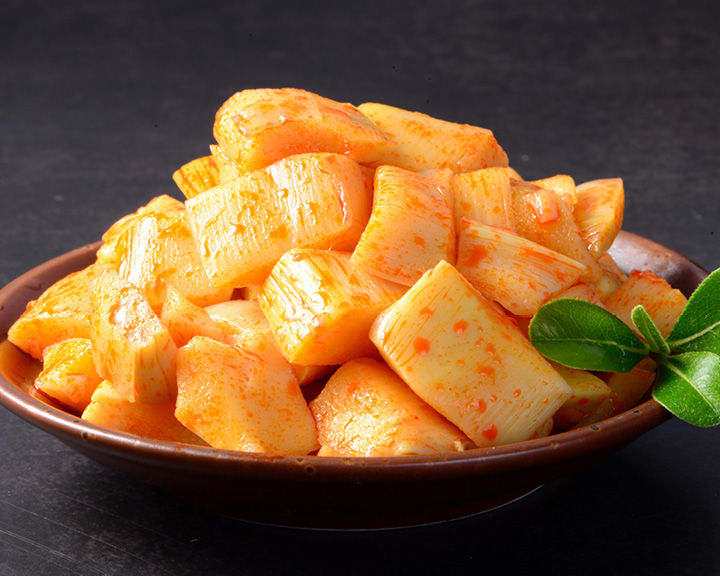 Back at the homestay, remind your host to make you a plate of stir-fried dry fish, which is as delicious as it is smelly, eaten with soft wheat flatbread. In the monsoon months, when it rains incessantly, making streams overflow and paddy fields fill up, you can hear the drip, trickle, and roar of water everywhere. Crabs and prawns gather in the paddy field burrows. Freshwater crabs are handpicked to make njende curry using whole coriander. This is a Coorg delicacy to be had with rice. Simple freshwater fish curries are a home speciality too. The sweetness of fresh fish is best enjoyed at a homestay after a morning walk through a coffee plantation interspersed with cardamom and avocado trees. After your walk, if you are lucky, you will be welcomed with fresh honey wax—sweet and with hints of the coffee flower on which the bees have thrived.
Take Back Home
Pickles and chutneys are as innate to Coorg homes as are lace and bone china. Bamboo shoot pickle, dry fish pickle, bitter orange chutney, pork pickles, wild mango or local lime pickles, wrinkled hog plum chutney, and more are made in earthenware crockpots and exchanged as gifts between neighbouring plantation owners in a long-standing gifting tradition. You are sure to be served one pickle or the other at all meals, so indulge yourself.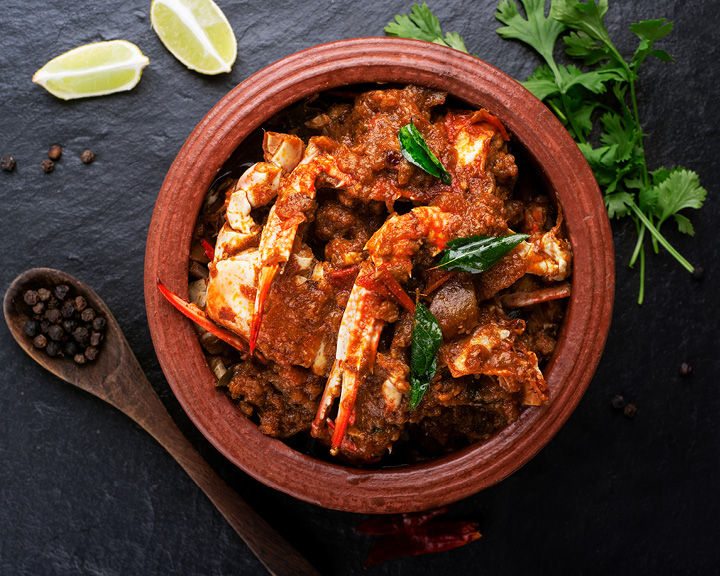 The gummi-gutta also deserves a mention here. It is a local fruit that is fermented and its juice extracted. It is then treated and strained as it changes colour from amber to a fruity purple, to reduce to the Kodava vinegar found in every Coorg kitchen and also retailed in stores. Called kachampuli, this vinegar creates magic in meat and fish dishes when added towards the end of the cooking process.
If you are looking for the masala that is used for this pandi curry, hop across to Made in Coorg and pick up a packet; if you are looking for organic jaggery, you will get that here too. Remember to pick up organic Coorg honey too. For other food souvenirs, drive on College Road to Ainmane, where you can procure authentic spices, coffee, and chocolates.
The alluring mysteries and unfamiliar fragrances of Coorg translate into some delectable, original cuisine. Your life will be richer for having traversed this food trail.
MUST-TRY
Akki Otti
Keema Dosa
Nooputtu Pandi Curry
Baimbale Curry
Kummu Curry
Kootu Curry
Kachampuli Pork Fry
Bamboo Shoot Pickle
Njende Curry
Gummi-Gutta
Bella Coffee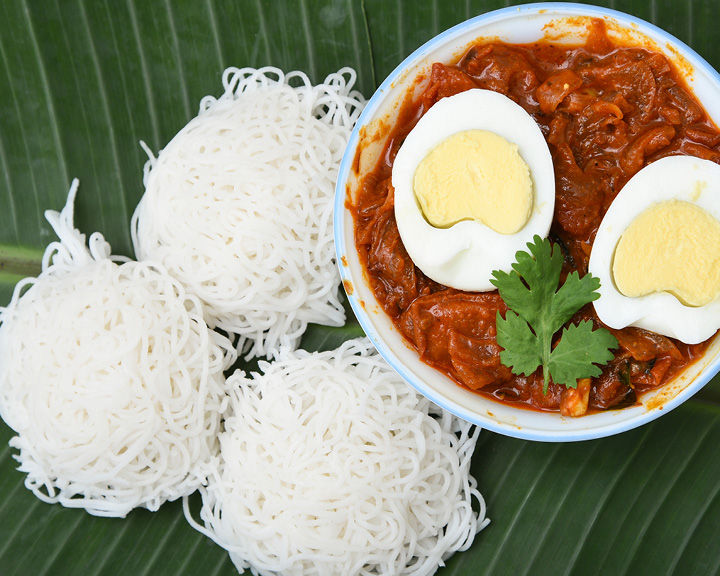 GETTING THERE
The nearest airports to Coorg are Bengaluru (5 hours away), and Mangaluru (3 hours away).
STAY
Orange County Resort (starts from INR 20,000/US$277) if your are looking for palace suites and jacuzzis. Nova Woods (starts from INR 4,500/US$62) is a good homestay option.
WHEN
Apart from July and August, Coorg is beautiful most of the year. October to March is the best time for trekking.
IDEAL FOR
Photographers, trekkers, writers, and nature lovers.
DISCOVER
Namdroling Monastery, Raja's Seat, Abbey Falls, Talakaveri, Honnamana Kere Lake, Omkareshwara Temple and Nagarhole National Park.
Related: For The Love Of Quiet & Coffee: Coorg Has It All To Heal Your…