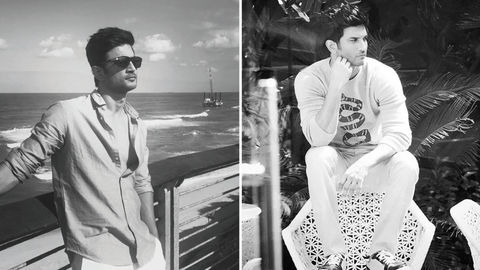 Following the demise of Sushant Singh Rajput, the actor's family has decided to convert his childhood home in Patna into a memorial while also setting up the Sushant Singh Rajput Foundation (SSRF) to support young talents in fields like cinema, science, and sports.
By Bayar Jain
View this post on Instagram
As a tribute to the late actor, the family has released a statement to set up the Sushant Singh Rajput Foundation (SSRF) in honour of the Bollywood star's legacy and to support younger talents in fields closest to Rajput's heart – cinema, science, and sports.
Referring to the actor as Gulshan – his household nickname – the statement also talks of Rajput's free-spirited persona. "He dreamed without restraints, and chased those dreams with the heart of a lion," says the statement. Known for his immense love for science and his inherently inquisitive mind, the family also mentions that the engineering student's telescope and flight-simulator will be up for display at his childhood home in Rajiv Nagar, Patna. His books, prized possessions, belongings, and memorabilia are some of the other items that will be on display for fans to see at the amateur astronomer's memorial.
View this post on Instagram
That aside, the family will also be handling Rajput's Instagram, Facebook, and Twitter handles. Notably, Rajput's Instagram account has been memorialised following his death. Earlier, the actor's team even launched a website named Self Musings to commemorate his thoughts, learnings, and quotes.
Sushant Singh Rajput died by suicide on June 14 at his Bandra residence in Mumbai. Last seen in Chhichhore, his final movie Dil Bechara will be released posthumously on Disney+Hotstar on July 24. Starring alongside debutante Sanjana Sanghi, this movie is the official Hindi adaptation of the book-based Hollywood romantic drama The Fault In Our Stars.
Related: The Bihar Museum In Patna Is More Than Just Another Indian Art Gallery
Written By