It took Bollywood star Alia Bhatt to bring the spectacular Spiti valley in the public's eye. Her movie, Highway, ensured that people started talking about the stunning locales shown in the movie. And guess what, that was Spiti in summers. In winter months, it's truly a wonderland. By Japleen Kaur Situated beyond the famous Rohtang Pass, the valley is untouched by
tourists
, so much so that you have no cellular network there. The cold starts to set in by November, and by January the entire
valley
gets enveloped in white. There will only be snow as far as you can see. This is also the time when people don't really visit, and hence the crowd is next to nothing: perfect to explore this place in peace and solidarity. Though it's best if you choose to go with a group or company that organises trips there, as winter expeditions can get pretty difficult. Otherwise, it's an adventure that everyone must embark on, at least once.
The locals are the sweetest people you'll ever encounter. For them, anyone coming to
Spiti
during winter months is like God. They'll take care of you like you're their very own, and rest assured, you'll earn a family in one of the coldest regions of India. Indulge in yak meat,
sattu
(roasted barley that gives you energy and keeps your body warm), and ample amounts of tea.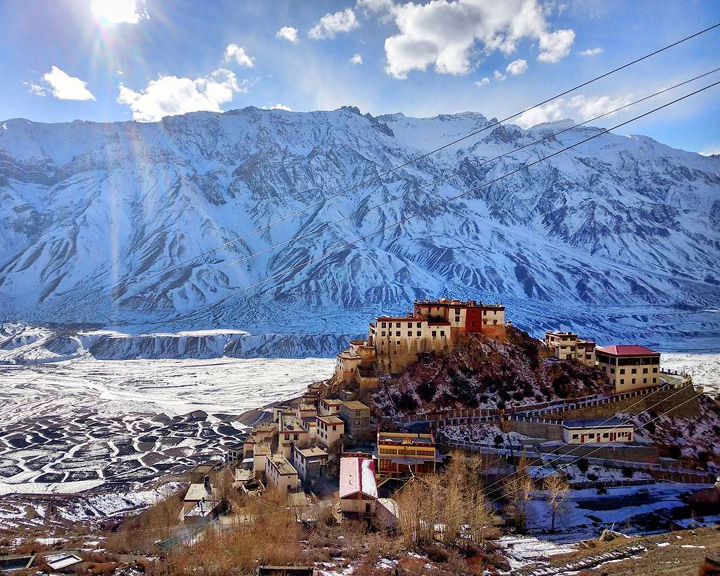 During this time, the hotels and hostels shut down due to no supply of water but local
home-stays
function, giving you the authentic feel of living with the citizens of the valley. Monasteries are also open for you to go and experience the way the monks live in the cold weather. Looking at their minimalist lifestyle, you anyway will give up any inhibitions that you've had.
A
road trip
around this time, with snow-clad
mountains
soaring high around you, and clear blue river flowing along will leave you mesmerised. Temperatures dip down to -30 degrees but you don't have to worry as long as you're properly layered. It's said that it's all about the gear and not the weather, and that's 100% true. If you're wearing all the right clothes, and are covered well, you can go and play in the snow for as long as you like. Just make sure you carry good quality snow boots and shades as the sun will be harsh.
Spiti in
February
is a dream come true for those who crave adventure, and want to do something more than the usual. Live with basic means, go without bathing for a few days, eat warm home-cooked food with the locals, and make memories of a lifetime.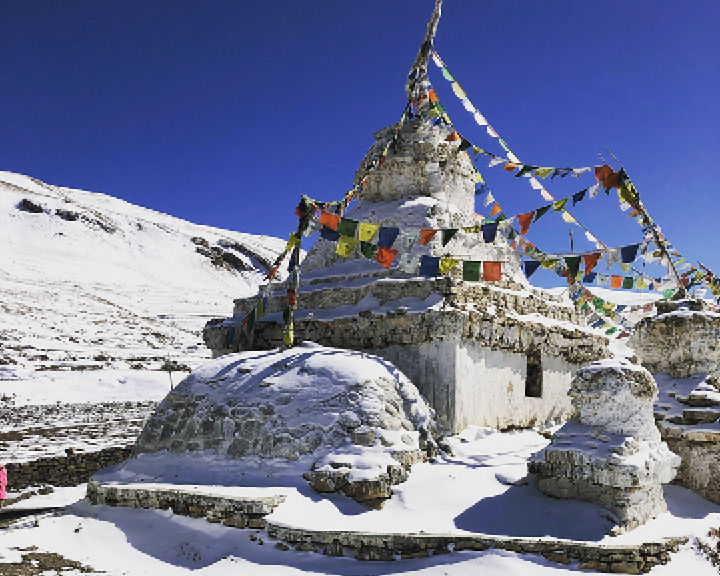 Also, Spiti has the highest post office in the world in Hikkim, the highest motor-able village in Komik, and so much more. Imagine sending a post card from a height of more than 10,000 ft to your loved ones?
For all the
wildlife
enthusiasts, if you're lucky you'll get to see snow leopards that are popular in that region during this time of the year. The Rohtang road shuts down during these months due to heavy snowfall, and the only way to reach is via Shimla through Kinnaur valley, which is another magical place. But we'll talk about it later as it deserves an independent post.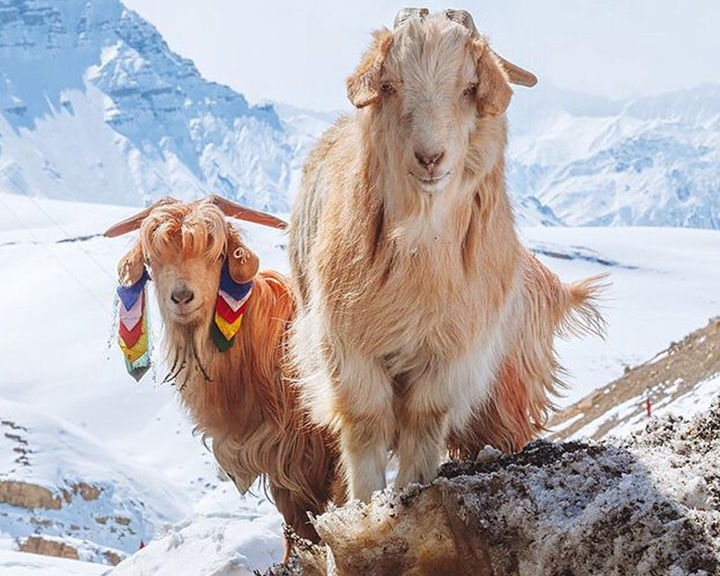 How to reach there?
Flight/train to Chandigarh or Delhi, and then bus till
Shimla
. You can even opt for the famous toy train from Kalka if you're coming from Chandigarh, as it's one of the prettiest train routes of India. Then you take a bus till Reckong Peo, which is in Kinnaur, where you stay for a day or two. Move ahead via bus to Kaza, the capital of Spiti. Or, you can do a road trip and avoid public transport completely.