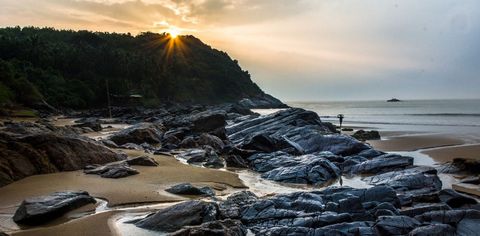 Your journey to the Kempegowda International Airport in Bengaluru may just become cheaper and eco-friendly, as you could ride an electric train to reach the halt station close by. Here are the details. By Anushka Goel
Soon, passengers travelling to the Kempegowda International Airport (KIA) in Bengaluru could avail the MEMU (Mainline Electric Multiple Unit) trains to reach the halt station near the airport, reports Times of India. This will be possible via the newly electrified Yelahanka-Devanahalli-Chikkaballapur section, which is about 45 kilometres, and is said to help airport-bound passengers.
You could soon reach the Bengaluru airport on electric trains
CRS inspection of #Electrification in Yelahanka (Excl)-Devanahalli – Chikballapur section (45 RKM), #Bengaluru Division completed along with speed trial at full sectional speed of 100 kmph. https://t.co/BjiBG426VD pic.twitter.com/wV4GP0PfAF

— South Western Railway (@SWRRLY) March 19, 2022
Abhai Kumar Rai, the commissioner of railway safety (southern circle), inspected this newly-electrified line on Saturday. A tweet by the South Western Railway's official Twitter handle shared the news of the completion of the section. It read, "CRS inspection has been completed along with speed trial at full sectional speed of 100kmph."
Talking to Indian Express last year about the project, SWR Chief Public Relations Officer Aneesh Hegde had said that these MEMU trains are convenient for suburban areas, and are usually operational for a distance of 100-150 kilometres. "They have many advantages over conventional locomotive trains, including higher average speed and lower maintenance cost. Since it is electric, they have environmental benefits too," he had said.
The halt station which will make travel to the airport convenient is built by BIAL and is located at a distance of 3.5 kilometres from KIA. The tickets for the same will be priced between INR 10 and INR 15, making the travel affordable, states the Times of India report.
Related: A Local Helps You Explore The Old Alleys Of Bengaluru Where Time Stands Still
Written By