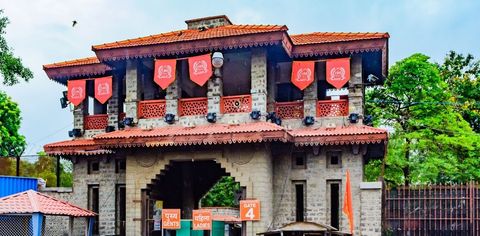 To keep overcrowding in check in the post-COVID-19 world, Shirdi Sai Baba Temple has announced that it will start issuing online passes for darshan from today onwards. By Kumar Shree
The Shirdi Sai Baba Temple in Maharashtra reopened its gates in November 2020 after seven months of closure because of the pandemic-induced lockdown. Taking note of the fact that more and more devotees are planning their trips to the holy site now, the temple management has come up with a new way to keep the crowding problem in check. Starting today, the temple will issue online darshan passes for devotees, and only those with valid passes will be allowed to enter the temple premises.
As reported by DNA, a temple management representative said, "We are glad that the government has allowed us to open after so many months. Devotees who want to visit must book their time slot for the darshan online. Along with this, people will also have to show a COVID-negative RT-PCR result at the gate. Children aged between eight to 10 won't be allowed."
View this post on Instagram
Devotees can obtain passes from the temple's official website. Since the temple attracts a particularly large number of devotees on Thursdays, weekends, auspicious days, and other public holidays, this initiative will help keep overcrowding issues at bay. The free and paid pass distribution counters inside the temple will also remain closed on these days, making the implementation even stringent.
As reported by DNA, "We can't forget that the demon Coronavirus is still amongst us. Even though this demon is slowly falling silent now, we cannot be complacent. Citizens need to follow discipline," Maharashtra Chief Minister Uddhav Thackeray had earlier said during the temple's reopening.
Related: Religious Places Reopen In Maharashtra With These COVID-19 Safety Measures
Written By