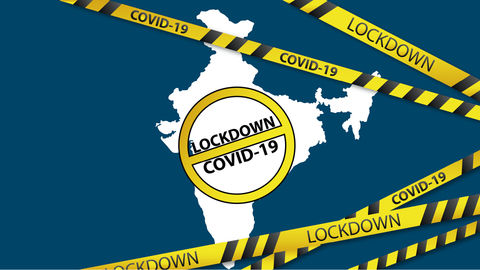 On the 21st day of the nationwide lockdown in India, Prime Minister Narendra Modi has made an announcement extending the same for another 19 days. Here's what it means for travellers.
By Bayar Jain
View this post on Instagram
In a televised address to the nation on April 14, the final day of the 21-day lockdown in India, Prime Minister Narendra Modi has implemented an additional 19-day lockdown. This brings the total period of self-quarantine and 'curfew' to 40 days. This second stage of lockdown is expected to be phased out by May 3, during which intensive containment measures will be taken at hotspots till April 20. On this day, the government will re-evaluate the situation, particularly at hotspots, to access whether there has been any success in dealing with the outbreak. If so, some freedom of movement could be granted, albeit with strict conditions. Details regarding the conditions, however, are to be released by the government on April 15.
Speaking about measures to be followed to restrict the spread of the virus, PM Modi listed out basic guidelines every citizen must imbibe to help #FlattenTheCurve. He has urged citizens to continue maintaining social distance and strictly following the rules of the lockdown. Additionally, he has urged families to take care of senior citizens, especially those with chronic diseases; wearing homemade masks or face covers; following AYUSH Ministry's immunity-boosting measures; downloading the government's Aarogya Setu app; supporting poor families; practising empathy with employees and not undertaking retrenchment activities, and honouring 'Corona Warriors' at the forefront of the battle.
What does phase two of the lockdown mean for travellers?
Within the city
Freedom of movement, within the city and outside, will continue to be restricted. Although no clarity has been provided yet – with further details expected to be outlined on April 15 – restrictions regarding shopping for essentials or medical emergencies will not be in place, similar to how it was during phase one. However, some states and union territories such as Maharashtra, Delhi, Uttar Pradesh, Odisha, and Chandigarh have made it compulsory to wear a face mask while stepping out.
Railways
Further to the lockdown announcement, the Indian Railways has also decided to not only extend the suspension of all its passenger services but also suspend all ticket bookings till May 3. This includes premium trains, mail and express trains, passenger trains, suburban trains, the Kolkata metro rail, Konkan railway, etc. The railways also added that no advance reservation of trains tickets, including e-tickets, can be made until further notice. The online train ticket cancellation facility remains functional, and passengers will be given a full refund for trains cancelled till May 3. Special parcel trains supplying perishable commodities including fruits, vegetables, milk and dairy products and seeds for agriculture purpose; and freight trains are expected to continue running.
Flights
With respect to the aviation sector, all domestic and international flights will continue to remain suspended as per an announcement by the Ministry of Civil Aviation.
Related: Your Plans To Visit Jallianwala Bagh Will Have To Wait Until June 15
Written By