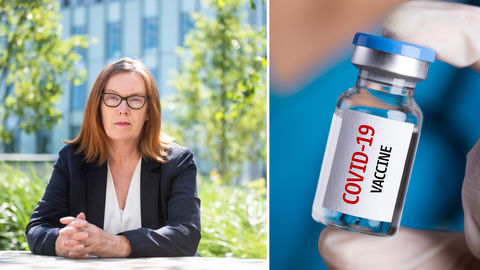 In the race to find the much-coveted COVID-19 vaccine, University of Oxford's vaccinologist Sarah Gilbert and her team might just emerge victoriously. Here's is all we know about the one who is being considered the most important person in science right now! By Bayar Jain
View this post on Instagram
When living through a dystopian reality, anyone who seems even remotely close to getting us out of it is a hero, and this time, it's Oxford University's vaccinologist Sarah Gilbert. As per a study published by Lancet, this vaccine developed has so far proven to be safe and has even worked in inducing an immune reaction within the body. This comes at a time when the number of COVID-19 patients is spiking at an alarming rate worldwide. Having said that, as per Worldometers, the worldwide number of patients recovered is 91,28,158 as of July 22. With the development of this vaccine, this figure is expected to rise at an accelerated rate, allowing people around the world to slip back into normalcy.
It is this motive of saving humanity that inspires Gilbert to keep trudging along. Having worked in making and testing vaccines for the past 10 years, this professor's expertise lies in vaccines for malaria. Many of her laboratory works have even progressed into clinical trials. Having spent years researching on MERS (Middle East respiratory syndrome-related coronavirus), she comes backed with an edge with regards to the functioning of similar viruses.
View this post on Instagram
In fact, the Jenner Institute & Nuffield Department of Clinical Medicine—where Gilbert is a Professor of Vaccinology—has previously made successful developments into vaccine production. The institute is currently in the clinical trial stage for Hepatitis B and C, and universal flu vaccine, the latter of which was developed and tested by Gilbert and her team.
This mother of three got her doctoral degree from the University of Hull where she investigated the genetics and biochemistry of Rhodosporidium toruloides, a form of yeast. Prior to this, she graduated with a Bachelor of Science degree in Biological Sciences from the University of East Anglia.
Related: Here's Why The COVID-19 Vaccine Developed By Oxford University Is Good For India
Written By