Many Adventures Unfolded When A Family Took A Road Trip From The UK To Italy Back In The 90s!
A comical family road trip from the UK to Italy undertaken in the 1990s tells us how adventures can bring people closer. By Anand Kapoor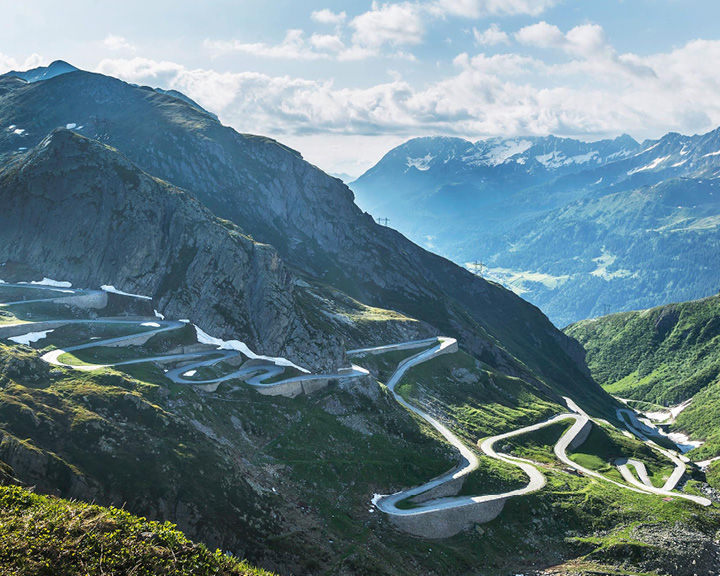 It's times like these that make us finally stop and smell the proverbial roses. I have been fortunate enough to travel since I was a child from Asia to the Far East and Europe to North America. Each year I have consolidated my travels by visiting new countries and new cities and experiencing new cultures but never really stopping to remember and appreciate. We seem to be constantly running from one destination to another, constantly planning, constantly moving and constantly ticking off our bucket list. So perhaps this stillness and grounding we are presently experiencing is the need for the hour. However, it's times like these that industry experts come out and pontificate about what the next big thing is. According to Mark Wong, an executive at Small Luxury Hotels of the World, "Road trips— the drive market—will be this summer's trend." The thing is, a trend suggests something new and undiscovered. The irony of the situation is that we are returning to things we did 30 or 40 years ago. Slowing down and stopping to see what's next.
Having grown up in the UK, Europe was always on our doorstep and a comparatively short drive away, so we were used to visiting Europe often. When a family member from India would visit, we would venture on great road trips crammed in the back of a car rather "unbritishly". Almost as if we were reaffirming our Indianness with a melancholy yearning to revisit a previous moment in another time or life.
However, the moment all of us become teenagers and taller than our parents that didn't remain an option. Which in the late 1990s led us to take a coach trip from the UK to Italy.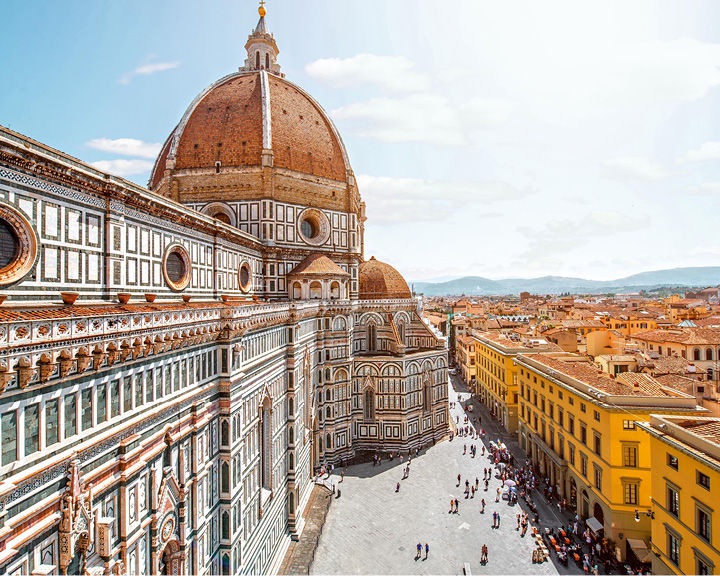 Coach trips to me were always an American thing to do—get on the Greyhound and go wherever it took you—it went beyond evoking a sense of freedom; a Greyhound journey encapsulated the concept of running away, escaping even. American soap operas and films would always show someone at the Greyhound bus terminus on the run, starting a new life or embarking on some form of adventure. Whether it was simply down to branding or the general mysticism of America, somehow the less glamorous British cousin of the greyhound never evoked that same charm and romanticism. A British bus simply and efficiently took you from A to B and most often at that age to school, so the association wasn't so great.
The furthest I had travelled on a bus before in the UK was from Manchester to Heathrow, a journey which would have taken three hours in a car became a day-long nightmare, stopping at every godforsaken place in between. Not the most conducive pre-cursor to a further nine-hour flight to India. Like all good Indians, one ridiculously early July morning in the 90's my mother, aunt and two female cousins along with their multitude of bags and snacks for the journey piled on the bus to travel 1339 miles to Rome via the Alps and Florence. The journey to Florence, our first stop was scheduled to take around 20 hours, so it was crucial we all sat in seats that gave us some breathing space. We scrambled onto the bus that had pulled up outside the aptly named but dilapidated Pineapple Inn, an omen (I hoped) to the sun and exotic adventures. We instantly homed in on the seats above the stairwell, which would allow us to stretch our legs over the bannister. This simple decision would come to haunt us at a later stage.
So off we went. The first five hours to Dover went relatively easily as we opened up our lunch boxes to reveal a traditional Indian travel tiffin of fried curried potatoes and chapatis. These were the days of the ferry to Europe where you took to the high seas almost like a gateway to another world—in one hour forty minutes you were submerged into a totally different culture with the promise of freedom from the rule-obeying British to the more carefree, daring and comparatively exotic Europeans.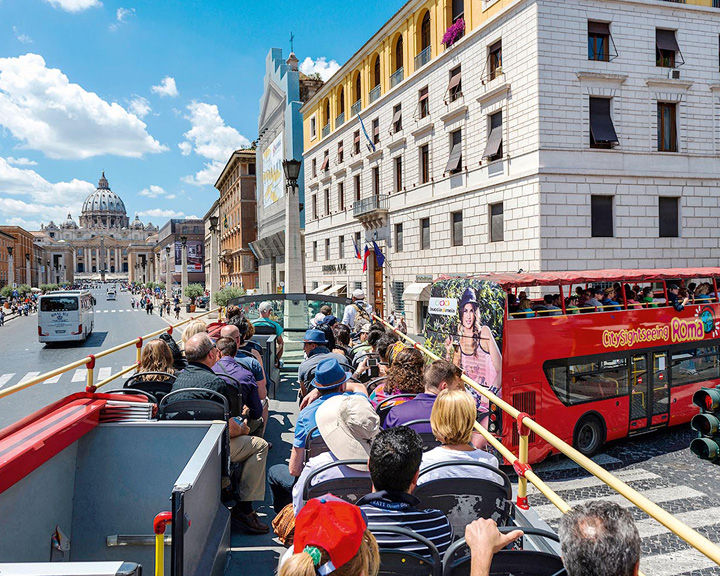 As we got back to the coach and queued to leave the ferry the sun was high in the sky and we pleasantly sped along the auto-routes (under the more relaxed European speed limits) heading towards the Alps where we would pass through Switzerland into Italy.
As we went through the ever-winding roads of the Swiss passes the true horror of our seats came alive. The stairwell did not just lead to a door that exited the bus but also the one and only toilet on the bus. The queue to the toilet began to grow and with each passing use the smell began to escape the small cubicle and drift up the stairwell to where we had comfortably camped. By the time we reached the night stop on a lonely stretch of the Alp pass, we were gasping for air. The bus had barely come to a standstill when we jumped off to be whacked in the face by icy cold winds flecked with snow. The winds were so powerful that they forced us back into the bus and it was a battle against smell and temperature. The smell won. We couldn't bear it any longer and took refuge in the freezing cold motorway cafe and gift shop. The gift shop was filled with oriental artefacts and not the usual Swiss touristy souvenirs – the Aladdin's cave included an orange Buddha that was duly snapped up by my aunt as a strange memento of Switzerland.
After about an hour in which I can only imagine what the river must have done to minimise the smell, we set off and as we pulled away the driver dimmed the lights. This seemed to be all the encouragement one fellow traveller needed as he reached into his pocket and whipped out a flask of whiskey. As there were five of us and the seats were paired it meant my aunt who was lucky enough to be sitting next to this impromptu bootlegger got offered a free course in whiskey appreciation. His generosity spread to other members of the caravan and soon there was a gentle convivial hubbub within our area of the bus. The speakeasy carried on till late though at one point I clearly remember my mother shooting a disapproving look towards my aunt then immediately bursting into laughter. As the bus toiled along it was now well past midnight and people had started to fall asleep. We drove the rest of the way in silence and darkness fuelled by whiskey-laden dreams.
The thing is with most budget coach trips to Europe is that the itinerary proudly boasts an idyllic two nights in a historic suburb of Florence or a quiet suburb of Rome but the truth is very different. How you can call a place that is about two hours outside Rome a suburb is truly beyond me but we were not to know that until we arrived. They broke us in with Florence and Montecatini Terme, a mere hour's trek from the city centre.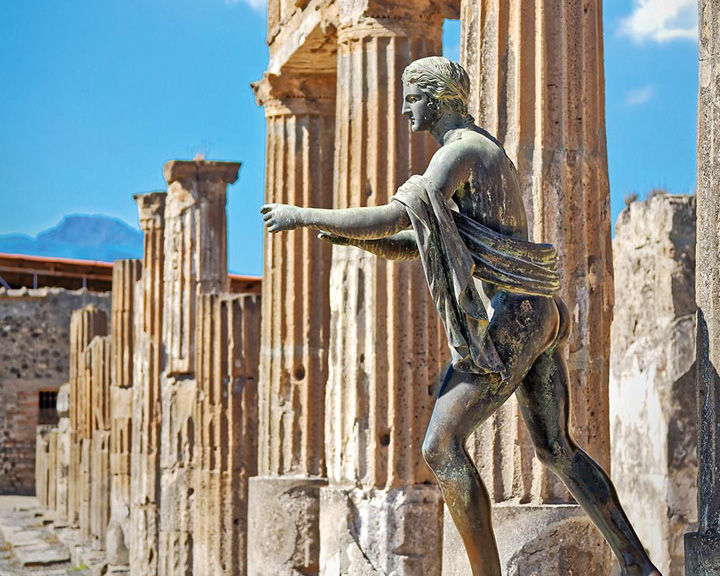 Montecatini Terme is a town in Tuscany that is now known for Chef Sirio Maccioni of Le Cirque fame (little did I know that his Delhi outpost would play a significant part in my life in years to come) but back then the average age of the town felt like it was 70, a last-ditch pit-stop for coming to take the waters in the hope that they would somehow magically extend their lives.
Florence is incredibly deceptive as a city—modern in old bones. The bus dropped us at the train station as the driver claimed he couldn't get closer due to size restriction. I am tempted to believe that it had nothing to do with the size but more to do with the pungent smell that permanently permeated from the toilet. However, we were left in an area that felt miles from anywhere with a four-hour deadline to see all the treasures of the city. It felt like a race and challenge to manoeuvre your way through the crowded streets to tick off the key sights.
Whilst we allegedly had two days in Florence, we could barely muster the strength to do one as we were shattered and broken from the 20+ hour journey from the UK.
Exhausted we headed to Rome. Our next stop, the highlight of the tour, involved us going straight to Rome. Here we explored the eternal city by a stopwatch whistle tour around centuries of history, only able to give the key sites a quick nod and a tick off our list. This time we found our Roman 'suburb' was nearly two hours outside Rome near Monte Cassino. Whilst our bus took us to Rome once, any further visits necessitated independent navigation of the public transport system, an experience in itself.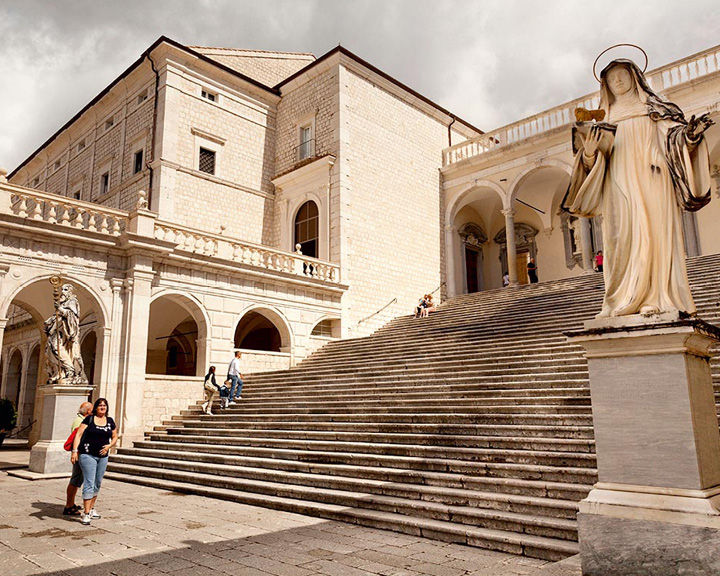 We headed into Rome by train, which was relatively simple and efficient. However, after a day of sightseeing confused, dazed and exhausted and having no idea what was being said to us we arrived back at the station. After asking around we found the platform we were meant to be on. We only realised we were on the wrong side after we saw a young woman running to catch the train. By some telepathy we realised that this was our train, so we followed the young lady who ended up running on the tracks behind the train trying to climb up into the carriage. Huffing and puffing five of us somehow got on the train, with this young lady's help, before it picked up too much speed. Thrilled we had made it; we began speaking to our unlikely compatriot. In broken English, the young lady explained that she was going to Monte Cassino as well and could give us a lift for the last leg of the journey, but we would have to get off at the station before. We were thrilled and unanimously agreed.
When we began approaching the station the young lady signalled to us to get ready to leave. She made her way to the rear of the train, where we had jumped on, and as the train slowed down further, without waiting for it to come to a standstill she jumped off – as if she had done it a million times before. Like brainless lemmings, we unquestioningly followed her, relieved that someone knew what they were doing or so we chose to believe. We then crammed into her tiny yellow Cinquecento. Enroute back we asked her why she had jumped off the train suddenly she had no knowledge of English and just continued with hand gestures. Her speed conspired with her and picked up, allowing her to whiz around the winding roads to hastily drop off her radioactive cargo. She left us with no more than a wave and disappeared. We ended up back in Monte Cassino feeling as if we were fugitives on the run – perhaps we did have more in common with the American teledramas after all. The return journey to the UK was almost a blessing in disguise as we arrived back at the Pineapple Inn exhausted and broken but somewhat relieved. In retrospect what seemed like a crazy rushed holiday was full of fun laughter and adventure and because we had gone by road, we experienced things we would never have experienced and seen otherwise. So many adventures came out of this one trip like visiting Pompeii on a scorching day and reaching without enough money to get in so resorting to cheekily claiming we had left a "bambino" inside, also having amorous waiters offering to treat my female travel companions to breakfast and being extremely disappointed when I turned up.
Whilst I do not see my family as often as I would like, I have these precious memories that we share and that cannot be taken away from us. We share a common history that makes us closer and it is times like these that you realise how precious certain moments and certain memories are and how we must ensure we make more of them when this is over. At the end of the day, these uncomfortable and ridiculous experiences are truly what ties us together and form bonds. I am also sure that when we will look back at this COVID "trip" we are all on we will do so with a smile tinged with sadness and melancholy as hopefully like all trips good or bad it will have brought us, the world, closer together in a shared experience.
Related: #StepAhead: Italy Has Reopened Its Museums For The Public Post Lockdown