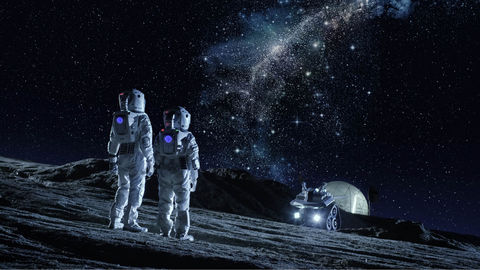 What does space look like? How would it feel to stay at the International Space Station (ISS)? Do you want to explore the space at some point in your life? If you gave a slight nod to these questions, we have some good news for you. It'll soon be possible to rent out a private room in space. Yes, you read that right! By Kumar Shree
The fields of science and technology are truly developing at a rapid pace. Kudos to the scientists, engineers, mathematicians, and technicians for turning the impossible into possible. While we are immensely developing in the arena of space exploration and other notable areas, this news just surfaced. It would soon be possible to rent a private room in space! As unbelievable as it may sound, this is absolutely true.
One of the world's leading space agencies, NASA, recently declared it will start renting out the ISS for even commercial purpose. NASA is acting on the idea of providing an accessible space in the space. It will allow business professionals and tourists to visit the space and work there. This can be seen as a significant leap in space travel as it will open new avenues of adventure and tourism.
NASA recently selected Axiom Space, a Houston-based company to develop the first habitable commercial modules. These modules will be attached to the ISS and are vital for the execution of NASA's future plans. If these units work fine, it will open new ways for NASA to execute astronaut training, scientific research, and technology testing in low-earth orbit. This will open a chance for the interested individuals to visit the earth's orbit.
Axiom is also planning to have its own separate modules, as private stand-alone space stations, in the coming future. As of now, we can expect these new units to be up and running by 2021 latest.
Related: Mars Sample Return Programme: NASA To Bring Samples From Mars Back To Earth
Written By