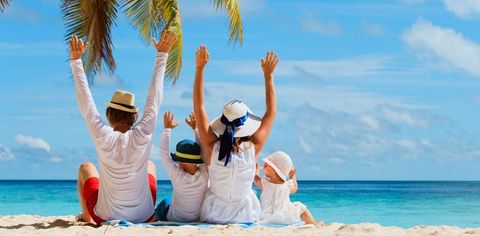 It's true that money can't buy happiness, but it sure can prevent one from being too unhappy. This intriguing study tries to map the countries where one can be happier with less money and what the price of happiness is in every nation. Take a look! By Bayar Jain
According to the scientists of Purdue University in the United States of America, earning USD 105,000 (approximately INR 76,30,200) per annum can curb one from becoming unhappy, while earning any figure above this could negligibly effect satisfaction. However, understanding that the wealth required for happiness could vastly differ depending upon country, Expensivity measured, compared, and contrasted these 'happiness premiums' in over 160 nations. For this, the team took estimates from Purdue University to calculate satiation points, adjusted the figures as per Purchasing Power Parity outlined by World Bank, and added local cost-of-living to calculate for city-level comparisons. The result? A list of countries where happiness is most and least affordable.
View this post on Instagram
According to the findings, happiness in South America's Suriname is the cheapest at USD 6,799 (approximately INR 4,94,350). However, this happiness premium is largely unachievable for Surinamese as the average income of the nation is USD 5,500 (approximately INR 3,99,700). This is followed by Argentina (USD 8,778 or INR 6,37,900), Angola (USD 8,921 or INR 6,48,290), Kyrgyzstan (USD 8,997 or INR 6,53,830) and Iran (USD 10,134 or INR 7,36,460) to complete the top five.
View this post on Instagram
On the flip side, life satisfaction is most expensive in island-nation Bermuda where the same is priced at USD 1,43,933 (roughly INR 1,04,61,300). The study shows that the possible reason for this steep rate is owing to the country's high cost of living. Australia follows next where happiness is tagged at USD 1,35,321 (INR 98,35,740). Israel, Switzerland, and New Zealand take up the next three spots at USD 1,30,457 (INR 94,82,200), USD 1,28,969 (INR 93,74,050), and USD 1,28,884 (INR 93,67,870), respectively.
Interestingly, the price of happiness in India is among the least expensive among the Asian and Oceanian nations. Here, one needs to earn USD 20,235 (INR 14,70,770) to lead a fulfilling life. Having said that, the lowest happiness price in this region—barring Central Asia—is in Azerbaijan where one needs USD 14,341 or INR 10,42,370 to achieve happiness.
Related: Ever Heard About This Museum In Denmark That's Dedicated Entirely To Happiness?
Written By