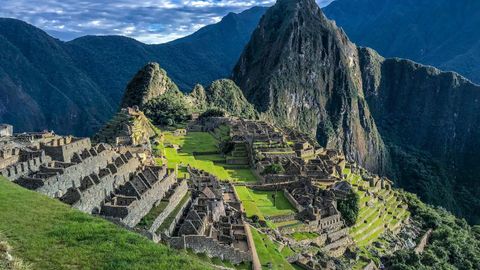 Peru's digital nomad visa allows individuals to work remotely from the country, provided they do not receive salaries from Peru-based companies.
If you're a digital nomad with dreams of experiencing the majestic wonder of the world — Machu Picchu — we have exciting news for you! Peru will launch its digital nomad visa, inviting remote workers to create workspaces in this South American paradise. Now, you can fulfil your travel aspirations, from trekking in the Colca Canyon to exploring Lima, all without the hassle of visa concerns.
Peru's digital nomad visa has been introduced through an update to the current foreign immigration law by the government. It is reportedly a part of the ongoing efforts to fortify the existing immigration system and enhance national security by regulating the lawful entry of international visitors into the country.
Although specific details about the scheme are yet to be disclosed, here's what we know about the process and eligibility.
Peru's digital nomad visa: What you need to know The Peruvian government amended Legislative Decree No. 1582 of the foreign immigration law on November 15, 2023, introducing the "Digital Nomad-Residence" category. This update is expected to bring in the new digital nomad visa, which will likely be issued by the National Superintendence of Migration of Peru and is expected to have a one-year validity, with the option for renewal, as reported by VisaGuide.World.
Digital nomad visa holders will not be permitted to engage in local remunerated activities in Peru. Other eligibility criteria include holding a valid passport, working remotely, and meeting a minimum income requirement, yet to be determined by the government. Additionally, applicants must have health insurance covering their stay in Peru.
Several South American countries like Brazil, Ecuador, Colombia, Uruguay, Argentina and Costa Rica already offer digital nomad visas. With Peru joining the ranks, you can now travel across South America while enjoying a stress-free 'workation'.
(Hero and feature image credit: Chelsea Cook/Pexels)
Related: These Are Europe's Best Cities For Digital Nomads
Written By