Next time you are in Jaipur, spend a day with the craftswomen of the Princess Diya Kumari Foundation, learning their arts, culture, and life stories, at Badal Mahal in City Palace Jaipur complex. By Sushmita Srivastav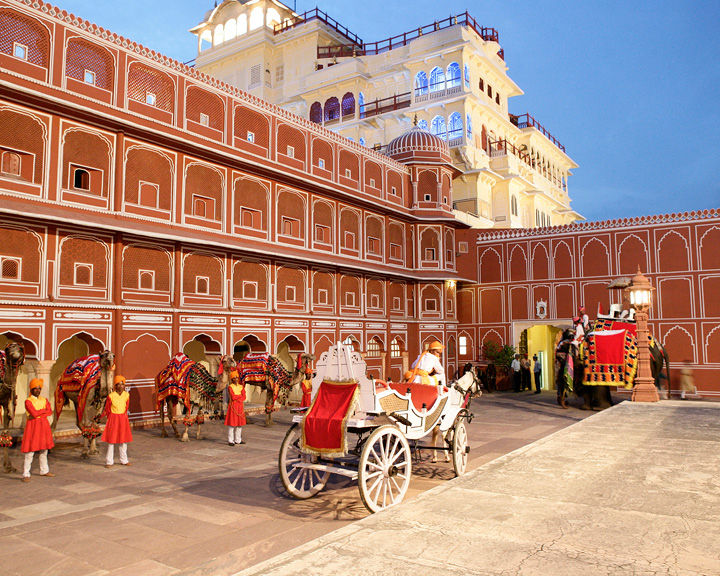 In the early 18th century, Maharaja Sawai Jai Singh II founded the fortified city of Jaipur, and built a colossal citadel right in its heart as the residence of royals. Architects proficient in Rajput, Mughal, and European styles spent days and nights envisaging what is now an icon in Jaipur—the City Palace Jaipur. The successors of the maharaja continued to add elegant buildings to the palace complex until the 20th century, and over the years, it became a centre for arts, crafts, learning, and festivities.
The City Palace Jaipur's legacy of supporting and preserving art continues till date, and its
present owners are more than dedicated to the cause. Princess Diya Kumari of the Jaipur Royal Family founded the non-profit organisation of Princess Diya Kumari Foundation (PDKF) in 2013 to support Rajasthan's underprivileged women through skill building for livelihood support. Over 150 women who are part of the PDKF family are trained to handcraft key chains, soft toys, fabric necklaces, embroidered saris, and dresses. The PDKF stall and store at the City Palace Jaipur sell these products to visitors.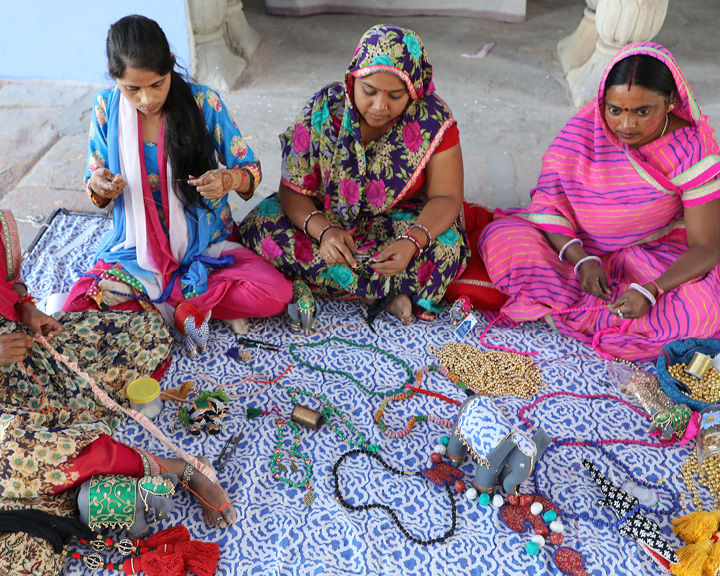 Not far from the royal residence, next to the Talkatora Lake, stands the breathtaking Badal Mahal that is a part of the City Palace Jaipur complex and houses the head office of PDKF.
"PDKF promotes heritage crafts such as gotapatti. This craft traces back to the Mughals, and the Jaipur royal family traditionally promoted crafts and encouraged the best craftsmen to settle in Jaipur. We have many antique garments with gotapatti work worn by my ancestors at the Textile Museum at the City Palace Jaipur. We hope to revive and create a demand for these ancient crafts through our work and designs at PDKF," says Princess Diya Kumari.
The foundation also recently signed an MoU with Airbnb to help the members of PDKF become Airbnb hosts by sharing their homes or their passions with the guests. This way, PDKF not only educates travellers about local art and crafts but also provides the underprivileged women of Jaipur a platform to become established artists.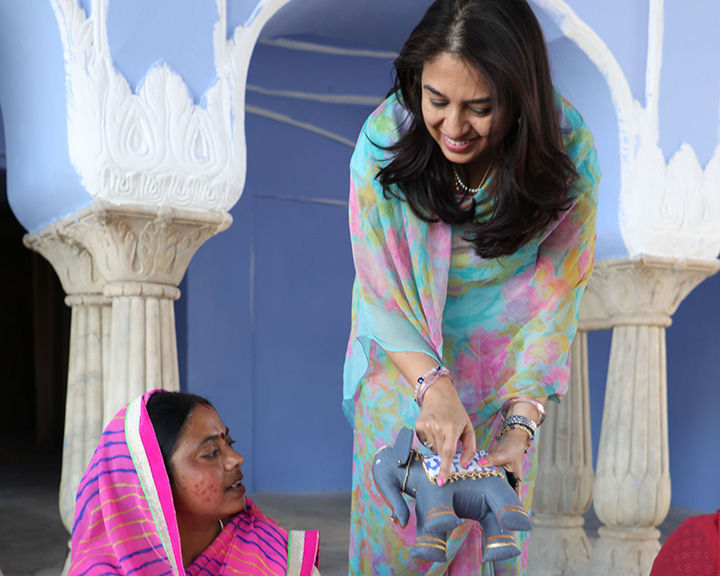 "Having visitors from all over the world can help us connect with possible collaborators and
clients. We are also happy that Airbnb plans to train our ladies in digital literacy, hospitality, and ICT skills, which will help more women develop new skills," Princess Diya Kumari says.
During this unique Airbnb experience, guests receive a grand welcome at the Badal Mahal, followed by a hearty meet and greet with the women of PDKF. Listen to their stories, learn all about the arts and crafts, try your hand at embroidery, weaving, or toy making, and take back a souvenir. Later over a high tea session, let your host and the Executive Director of PDKF, Shivina Kumari, regale you with the fascinating history of Badal Mahal—it was once used for music, art, and cultural gatherings. All the proceeds from this experience go to PDKF initiatives for promoting digital literacy and empowering the disadvantaged women
of Jaipur.
Related: Miss India 2019, Suman Rao, Teams Up With PDKF For Project Pragati