MissAdventure Founder Paola Crevatini Rebsamen Talks About Her Trip To India With Her Girl Gang
Paola Crevatini Rebsamen founded MissAdventure to connect with women who share her yearning to see the world. In one of their adventures, Rebsamen and three of her travel companions landed in India and was smitten by the colourful land and its people. We caught up with the travel enthusiast and entrepreneur who has visited 46 countries, to know more about her trip to India earlier this year. By Adila Matra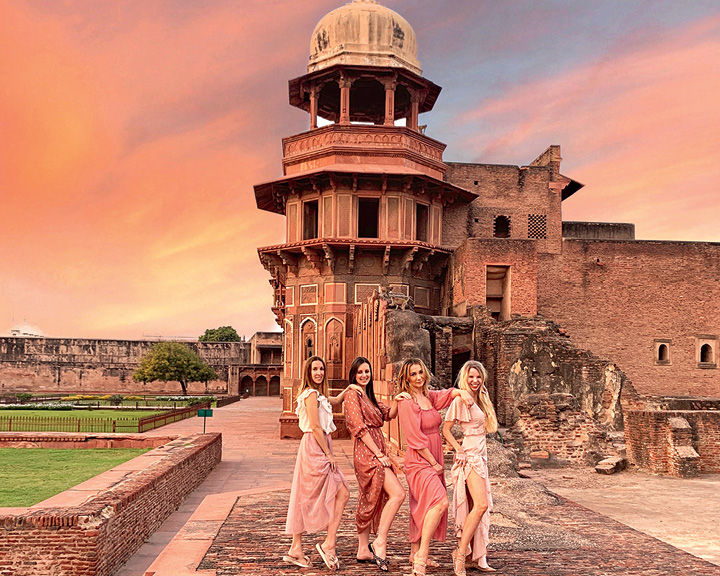 Tell us a little bit about yourself and what you do.
I am a Croatian who grew up in Sweden, lived in the USA, and is now a Swiss citizen. I am a professional marketeer with a Masters in Business Administration. After working in marketing for 12 years, I decided to follow my passion for travelling and founded MissAdventure, a community of adventurous women that organises trips and retreats to inspire and connect women from all over the world.
What prompted you to travel to India?
I kept reading and seeing amazing pictures of India everywhere, so I began researching all the places I wanted to see to create the perfect itinerary. This is how the idea of The MissAdventure Girl Trip was born. It was a great honour to host three women on this trip. As I had never been to the country myself, I hired a local agency, wovoyage, to help organise the trip.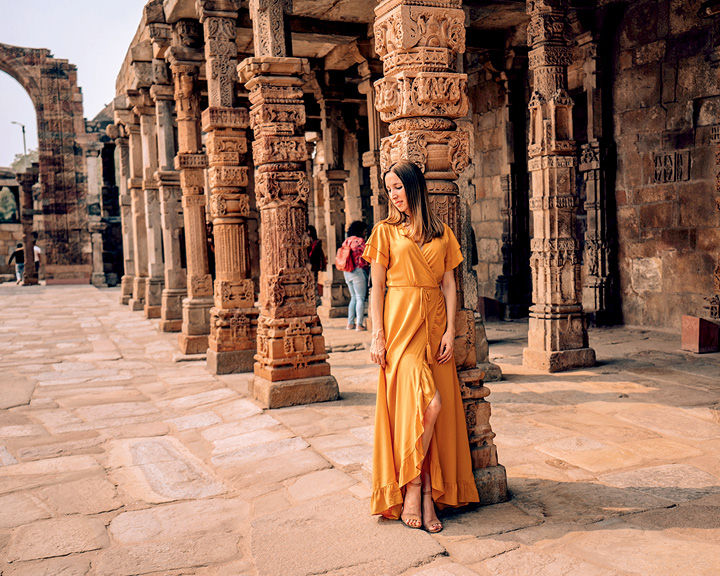 What was your first impression of India?
I had been to Sri Lanka before and expected it to be similar. I was pleasantly surprised to see the modern infrastructure in Delhi, and most roads were in stellar condition.
How did you choose the places to visit?
I knew I wanted to see the Taj Mahal, and this pretty much defined the entire itinerary. We had 10 days, so I had to plan it in such a way that my travel companions and I see as much as possible.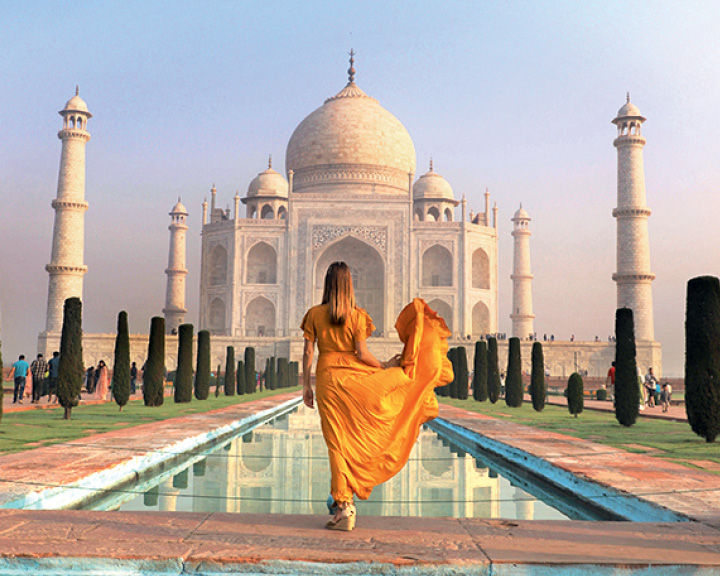 Which places turned out to be your favourite?
Nothing comes close to the Taj Mahal; it is truly one of a kind. When it comes to cities, Jaipur surprised me. There is so much to see and do there, and the vibe is so different.
Can you narrate one experience that stands out from your holiday in India?
The best ones were always unexpected, like the time we crashed an Indian wedding on our first night in Delhi and learned a few Bollywood songs and moves, or when we met local children who wanted to click photos with us, or when I met the President of Mauritius, or when I did the photoshoot for Discover India.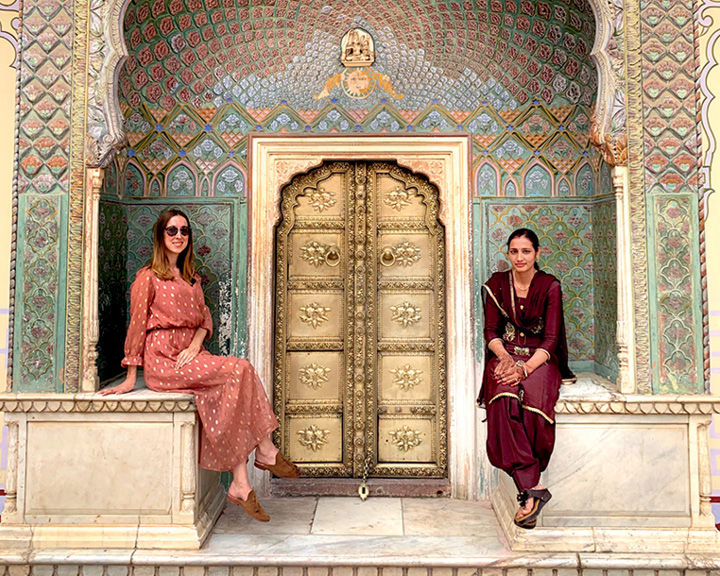 What is unique about travelling in this country?
The phenomenon where many people came to us for photos. I haven't seen it anywhere else.
What is your advice to international travellers visiting India for the first time?
I think it really helped to be part of a group, as everything was planned in advance. We also had so much fun together, even though we had only just met. One thing to keep in mind is to take care of your tummy—do not drink tap water, and eat at good restaurants. Also, don't trust an Indian when they say "this is not spicy", as it will still be very spicy (laughs).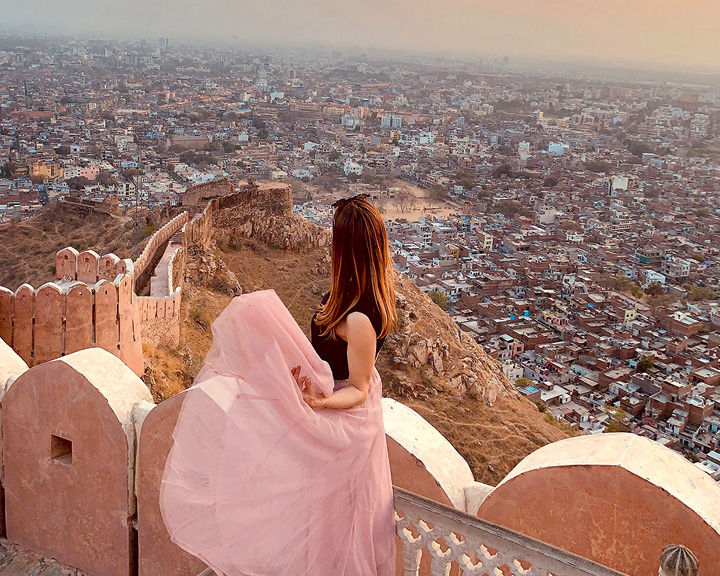 How do you suggest international travellers plan their visit to India?
All ladies planning to go to India should join me for the next MissAdventure trip; I'm planning to return soon.
What's next on your Indian bucket list?
I want to repeat the Golden Triangle—Delhi, Agra, and Jaipur—with a few add-ons like Udaipur and Jodhpur. It would also be nice to see the south of India.
Top five travel essentials while moving around in India.
Flat shoes, camera/phone, hand sanitiser, water bottle, and some loose change.
Related: Archaeologist Quentin Devers Talks About How He Landed Up In Ladakh And Decided To…