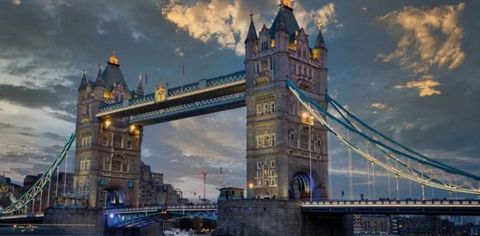 If you're planning on visiting the UK on a European Union (EU) carrier, you'll need to have a regular or transit Schengen visa, as per the latest update. Read on to find out why. By Anushka Goel
Indian citizens planning on visiting the UK onboard an EU carrier such as Lufthansa, KLM and Air France will now need to be in possession of a transit or regular Schengen visa, or else they will be stopped at the origin airport itself, reports Business Standard. This is because the UK is no longer part of the EU, and the Union has decided to "punish" the UK for its exit by asking those travelling to the UK on EU carriers to hold transit Schengen visas to be allowed to pass through these flights' transit hubs at Frankfurt/Munich, Amsterdam and Paris, respectively, reports Times of India.
Why do Indians travelling to the UK on EU carriers need a Schengen visa
View this post on Instagram
According to reports, the EU authorities mandated the visa requirements in January last year itself, but since the world was locked down due to the pandemic and travel happened under strict surveillance with direct flights, not many were aware of this change. Now, as regular flights from India reopened, several passengers on EU carriers were stopped at the origin airports in India for failing to possess a regular or transit Schengen visa.
At the moment, non-EU citizens can fly to the UK without needing a Schengen visa only via non-stop flights or one-stop flights through Gulf countries or Switzerland. This is because Switzerland is not part of the EU, and thus this rule doesn't apply to the country's national carrier, Swiss.
Now, with travel reopening on regular flights, Indians can look at carriers such as Air India (which recently introduced non-stop flights to the UK), Vistara, British Airways, Virgin Atlantic, and more to fly to the UK, which will omit the need to possess a Schengen visa. Other options remain carriers that fly through the Gulf or Switzerland.
Related: Want To Visit The European Union? These Nations Have Removed All Restrictions For Non-EU Travellers
Written By